Fox Renderfarm Website Layout is Upgraded Now!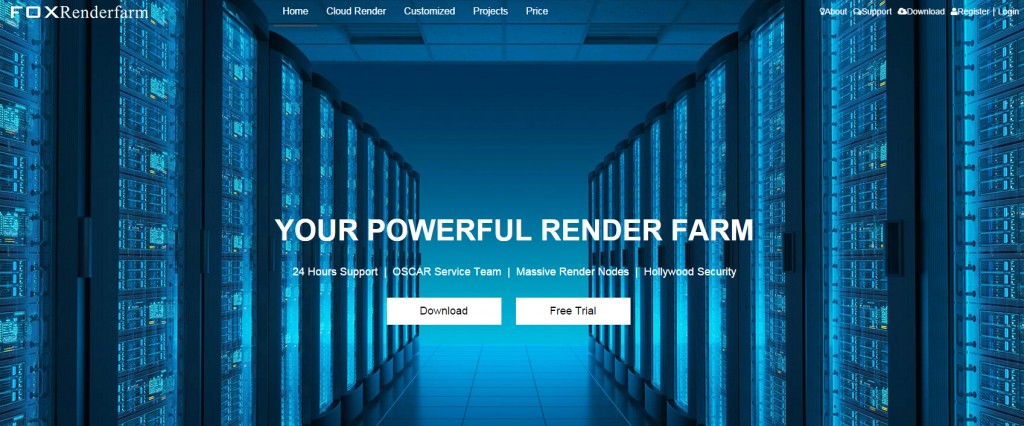 Fox Renderfarm website layout is upgraded now! As RAYVISION's overseas subsidiary cloud render platform, Fox Renderfarm is one of the leading online render farm in the world. Since the foundation in 2009, FoxRenderfarm has earned a good reputation for its quality performance, great customer service and flexible pricing scheme.
In order to provide the customers with great visual experience and humanized service, we have modified the design and unified the style of Fox Renderfarm website layout according to RAYVISION's website. 3 main features of Fox Renderfarm new website layout: Cloud Render App You can freely download the Fox Renderfarm Cloud Render App on the home page. Instructed by the specific tutorial video, you can easily drag and drop your file on the app. The app will upload and submit the task to the render farm automatically. Once you see the task is being rendered. You can go and have a coffee. After that, your projects are done successfully.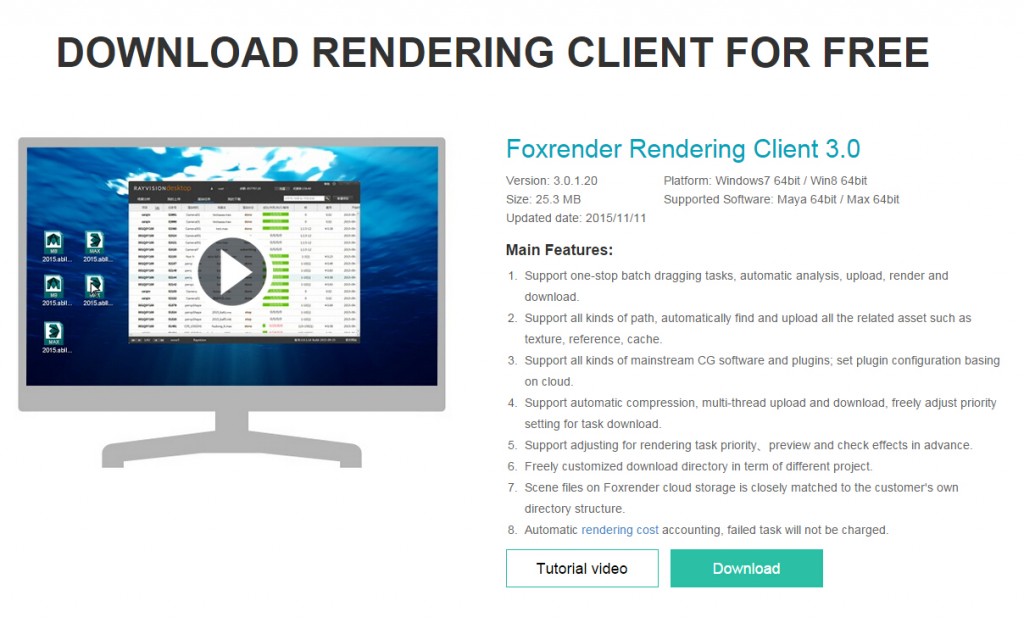 Customized Rendering Solution We can provide you customized rendering solution according to your requirement. You can enjoy dedicated private network, dedicated reseved servers, dedicated render storage, customized render environments and so on, in which you will enjoy VIP's sovereign experience.

Calculate Render Farm Costs
Calculator is the most humanized design on the Fox Renderfarm new webpage. You can fill the form according to your workstation and project task load. Render farm costs will be calculated automatically into 5 kinds of price of different level customers. It is very convenient for you to make a budget.

Come to Fox Renderfarm new website to experience now!
Previous: 88th Oscar Nominees
Next: CGTrader 2016 First Model Challenge Exclusively Sponsored by Fox Renderfarm
Interested
Fox Renderfarm at SIGGRAPH 2019 - Newsletter
## Big Shots Here! ## Fox Renderfarm @ SIGGRAPH 2019 From 28 July to 1 Aug, SIGGRAPH 2019 was successfully held in Los Angeles, which appealed to researchers, artists, and professionals who live and breathe computer graphics and interactive techniques. Fox Renderfarm is honored to be one of the sponsors and would continually support the world's biggest computer graphics conference. In SIGGRAPH 2019, Fox Renderfarm had great conversations with visitors from the United States, Canada, Japan, France, Brazil, China and more. read more→ Coming Soon! Fox Renderfarm's exclusive interviews Trailer of Fox Renderfarm's exclusive interview In SIGGRAPH 2019, Fox Renderfarm has interviewed so many cool people, from honored guest in SIGGRAPH to R&D Postdoctoral Associate in Disney Research Los Angeles, from environment artist devoted to his original project to visual effects supervisor of Green Book and so forth. Here's the trailer! Wanna see more? Please stay tuned with Fox Renderfarm, and more exclusive interviews will be released soon. read more→ ## Interview with ## The Student Volunteers of SIGGRAPH 2019 Two passionate student volunteers of SIGGRAPH 2019 were interviewed by Fox Renderfarm. As CG enthusiasts and Fox Renderfarm's users, they shared their CG work experience and more. read more→ ## New function released! ## Fox's Mini Program Scan with WeChat and monitor your jobs. Try now! read more→
WIN $1000 with Fox Renderfarm in SIGGRAPH 2019
## WIN $1000 with Fox Renderfarm in SIGGRAPH 2019 Fox Renderfarm is proud to be exhibiting at SIGGRAPH 2019. Visit us at booth 1049 and see more from our company. 30 July-1 August, at Los Angeles Convention Center. ## Why Attend? - Win $1000 render coupon with Fox Renderfarm! - Win souvenirs by playing games! - We offer free trials for you! Try powerful render farm service & high-speed data transfer service. Recharge and reboot at SIGGRAPH 2019, as multifaceted as you are—featuring global innovators who are changing what's possible in computer graphics, animation, VR, Gaming, and Emerging Technologies. ## 'The Fox people' reveal secrets about the powerful services Fox Renderfarm team introduction video Recently, Fox Renderfarm team introduction video is published. Fox Renderfarm's world-class professional solutions and tailor-made elastic large scale render pipeline with our professional services and industry-leading innovations, serving leading special effects, animation, architectural and entertainment industry around the world. ## Fox's Got Talent! Your artwork is precious to Fox Renderfarm Show off your impressive 3D artwork which was rendered at Fox Renderfarm by entering Fox's Got Talent! You can also share your images with us by mentioning us on Twitter (@foxrenderfarm) OR on Facebook (Fox Renderfarm) with the hashtag #FoxsGotTalent to get free $20 credits from us.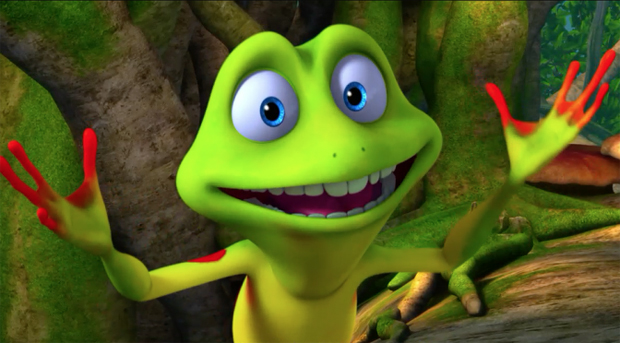 Malaysian Flick 'Ribbit' to Premiere at Niagara Fest
<img class="aligncenter size-full wp-image-7" src="https://www.foxrenderfarm.com/uploads/2014/09/ribbit-post.jpg" alt="Ribbit" width="620" height="343" /> "Malaysian Flick 'Ribbit' to Premiere at Niagara Fest. The rendering part of this cartoon movie has been done by Fox Renderfarm which belongs to Rayvision Inc." Ontario, Canada's Niagara Integrated Film Festival (NIFF) is taking place June 19-22, showcasing a hand-picked selection of films from around the world. One of the premieres that will be featured at the event is the global debut of Malaysian animated film Ribbit from KRU International's Kartun Studios. The film stars Sean Astin, Russell Peters and Tim Curry and will be screened in 3D on June 21. Ribbit centers on its titular frog hero who is a bit of a dreamer who doesn't fit in with the other frogs. To escape from reality he hangs out in his "clubhouse," a downed, dilapidated plane in the jungle, and reads about animals who have no trouble finding their purpose in life in old copies of National Geographic. Written and directed by Kartun's chief creative officer Chuck Powers, the CG film is "a beautiful heart-warming adventure" aimed at the whole family. Ribbit is the first feature length project from the studio and has already been sold to over 80 countries worldwide, including the U.K., Germany, Australia, Japan, China and Brazil, which will likely see releases in the fall. KRU currently has five 3D animated films and three animated television series in development. The post from http://www.animationmagazine.net/features/malaysian-flick-ribbit-to-premiere-at-niagara-fest/