Fox Renderfarm in SIGGRAPH 2017, We Are More Than An Exhibitor
2017-08-01 21:12:06
SIGGRAPH | siggraph 2017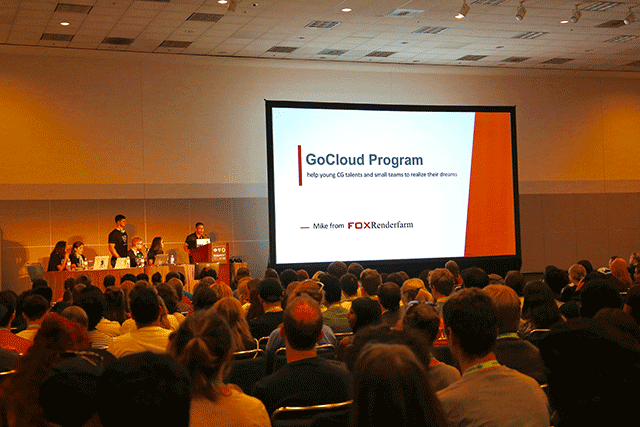 As the largest and most influential annual conference and exhibition in computer graphics and interactive techniques, SIGGRAPH 2017 is popularly ongoing (30th July – 3rd August). As one of the most popular render farms in the exhibition, and honorably invited as the speaker of SIGGRAPH 2017 conference, Fox Renderfarm is holding hands with SIGGRAPH and having several deep cooperations this time.
"CG in Asia"Speech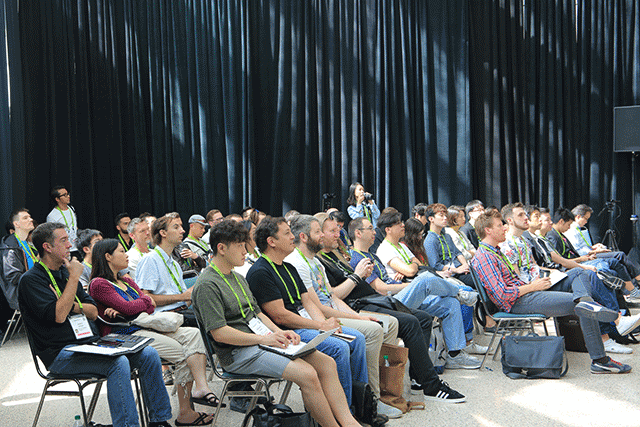 Benjamin Cheung, the VP of Fox Renderfarm, was invited by SIGGRAPH International Resources Committee to be a speaker for the subject of "CG in Asia". Ben shared the development of CG industry with speakers from Digital Idea in Korea, SQUARE ENIX, CG-ARTS Society and OLM Digital in Japan. Ben focused on the topic of current situation and development of Chinese film industry, and made a point that China has huge potentials in film industry.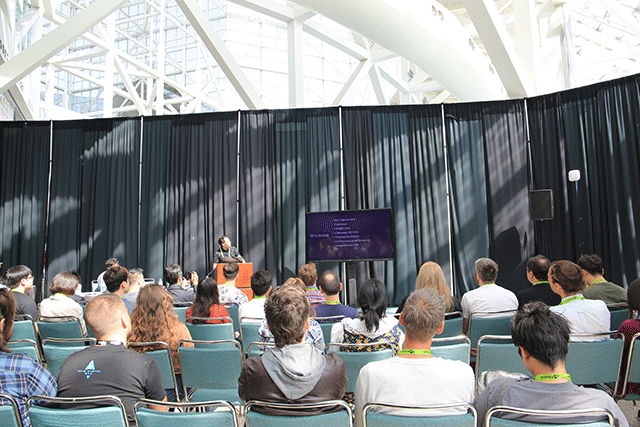 "SIGGRAPH Student Volunteer Program"Conference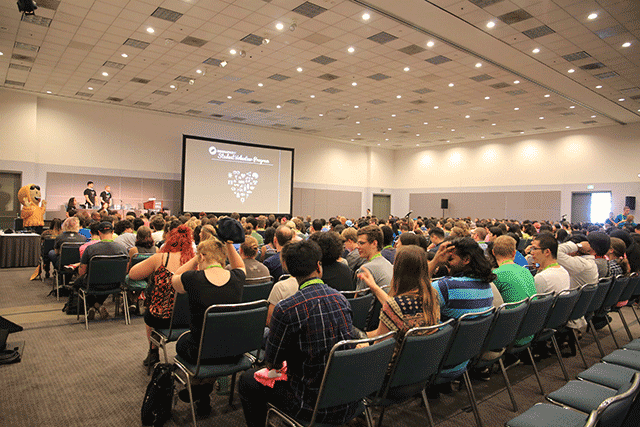 Mike, the marketing director of Fox Renderfarm, was also invited to present in the conference of "SIGGRAPH 2017 Student Volunteer Program", Mike introduced Fox Renderfarm and explained how powerful the rendering ability is, as well as the GoCloud Program which aims to help potential CG students, creative small teams and charity groups to realize their dreams.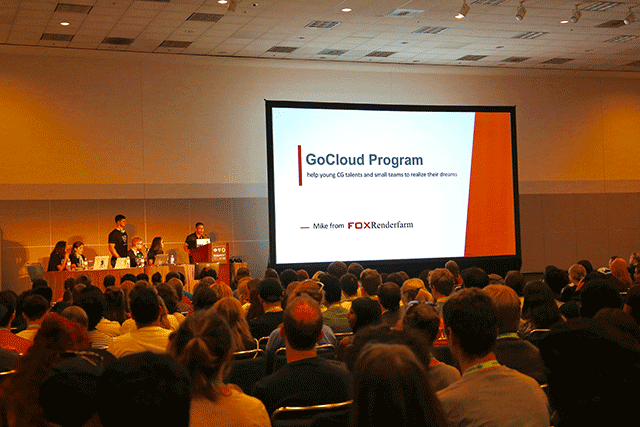 At the end of the speech, Mike even revealed an amazing news, it is about a self-developed online platform ( Vivue: http://www.vivue.io ) which is designed to help directors, producers, artists, designers, managers and media groups to save huge time on video collaboration. The Vivue is currently available on webpage and iOS App.
Officially Authorized to Distribute SIGGRAPH Collectible Pixel Toys
Fox Renderfarm is officially authorized by SIGGRAPH to distribute the limited number of collectible bobble head Pixel toys at the SIGGRAPH 2017 conference and exhibition. These keepsakes will not be available for sale, but will be given away in a variety of ways throughout the conference and exhibition, including at Fox Renderfarm booth 243. Besides, there are a lot of other gifts available for visitors by playing the dart game on Fox Renderfarm's booth.
The confidence of SIGGRAPH for Fox Renderfarm's leading position in render farm industry along with the outstanding contribution, is the most important reason that SIGGRAPH decides to start such deep cooperations with Fox Renderfarm. And Fox Renderfarm really appreciated the awesome opportunity to present themselves in front of so many international 3d animation and VFX production companies. Let's take hand by hand to help enhance the development of CG industry.
Previous: The Best Digital Media Students of The Rookies 2017 Announced
Next: Interview with Anthem Studios Regarding Making Life of Bri' n Chris
Interested
Siggraph2019, Fox Renderfarm Will See You In Los Angeles - Newsletter
28 July-1 August, in Los Angeles Looking forward to meeting you! Please contact us for appointments: Marketing Director Rachel Chen +86 137 2863 1716 rachel@foxrenderfarm.com Recharge and reboot at SIGGRAPH 2019, as multifaceted as you are—featuring global innovators who are changing what's possible in computer graphics, animation, VR, Gaming, and Emerging Technologies. know more→ https://s2019.siggraph.org/ A Unique Cultural Collision When M1911 Pistol Meets Blue-And-White Porcelain It is our honor to have an interview with Yi Sun, the first place winner in Hum3D's Three D Gun 2 Competition, which is sponsored by Fox Renderfarm. Here 's the interview between Fox Renderfarm and Yi Sun. Let's take a look at his creative process and behind-the-scenes story. Fox Renderfarm: What inspired you to come up with the idea of making the work Porcelain 1911? Yi Sun: The idea is very simple, combining two completely different objects together.... read more→ Fox's Got Talent! Your artwork is precious to Fox Renderfarm Show off your impressive 3D artwork which was rendered at Fox Renderfarm by entering Fox's Got Talent! You can also share your images with us by mentioning us on Twitter(@foxrenderfarm) OR on Facebook(Fox Renderfarm) with the hashtag#FoxsGotTalent to get free $20 credits from us. Award-winning animation: Ice Box Physics Simulation by Sachin Verma watch more→ Submit here! Visit Fox's Got Talent for more information.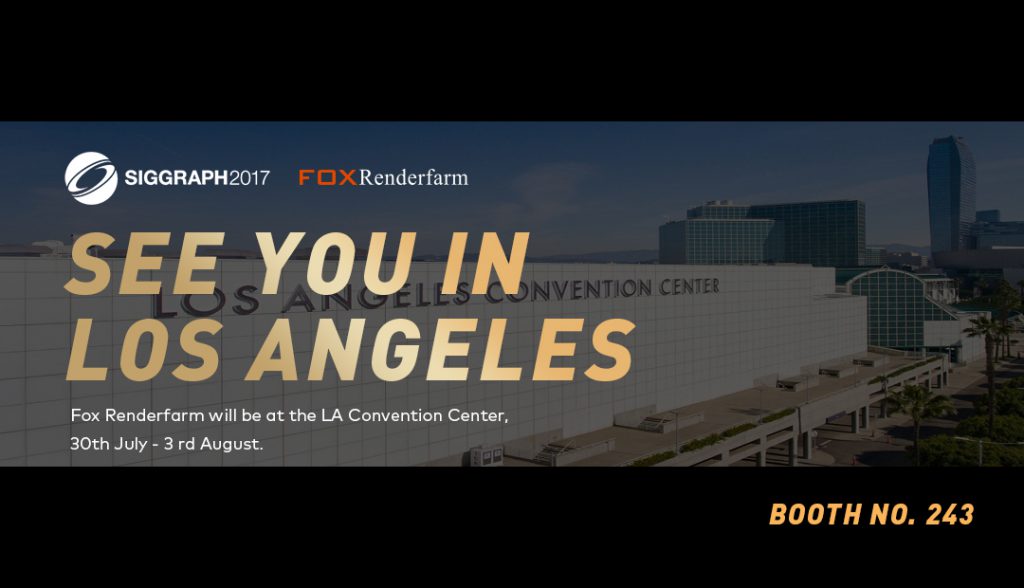 The 44th International Conference & Exhibition on Computer Graphics and Interactive Techniques will be held from 30th July 30 to 3rd August at the Los Angeles Convention Center. By then, CG industry's established leaders and emerging challengers will attend the conference as exhibitor. As one of the world's largest cloud render farm, Rayvision's Fox Renderfarm will be shown at booth No. 243.SIGGRAPH is the world's largest, most influential annual conference and exhibition in computer graphics and interactive techniques: Five days of research results, demos, educational sessions, art, screenings, and hands-on interactivity featuring the community's latest technical achievements, and three days of commercial exhibits displaying the industry's current hardware, software, and services.Benjamin Cheung, the VP of Rayvision, was invited by SIGGRAPH International Resources Committee to be a speaker of International center. He will share the development of CG industry with speakers from Digital Idea in Korea, SQUARE ENIX, CG-ARTS Society and OLM Digital in Japan. Themed as "CG in Asia: Inside the Asian CG Industry", the session will be hold at ACM SIGGRAPH THEATER on 10am, 31st July. If you want to know about the development of CG industry in Asia, the session is absolutely not to be missed!Another one not to be missed is, Fox Renderfarm as a symbol of cloud render farm from China, we will prepare some wonderful gifts to give away, please make sure to find us. See You in Los Angeles!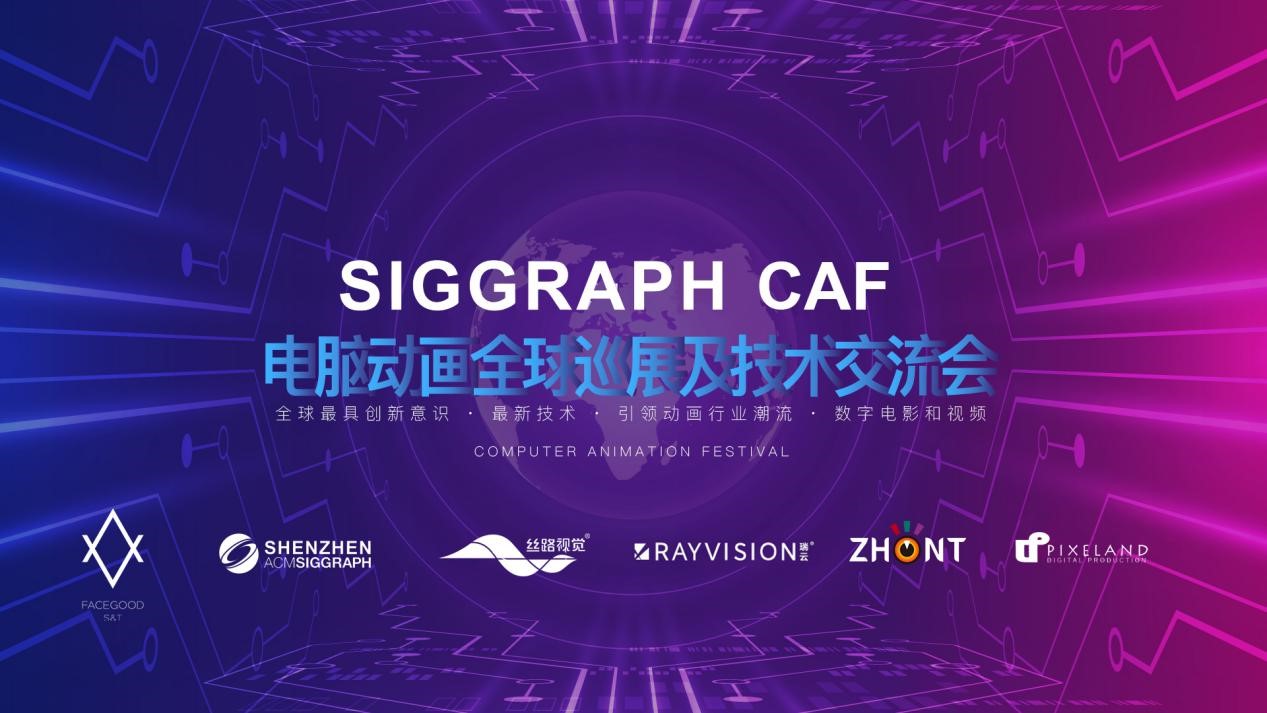 SIGGRAPH Computer Animation Festival (CAF) Traveling Show Held for the First Time in China!
The SIGGRAPH (Special Interest Group on Computer GRAPHics and Interactive Techniques) Computer Animation Festival (CAF) is the world's most innovative, most technologically pleasing Digital Film and Video Content Organization in the Animation Industry. CAF is also recognized by Oscar as one of the world's leading animation festivals.On 10th March 2018, the inaugural SIGGRAPH Computer Animation Festival and SIGGRAPH computer animation global exhibition and technical conference co-jointly organized by Rayvision Technology (Fox Renderfarm), Shenzhen ACM SIGGRAPH Chapter, Silk Road Vision, Zhuohua Entertainment and others was successfully held in Shenzhen, Mainland China. This Computer Animation Festival Global Tour - Shenzhen station is the first time that SIGGRAPH Computer Animation Festival has landed in the Mainland China. It is both a good opportunity for domestic computer animation industry practitioners, enthusiasts and students to learn and understand the dynamic development of global animation. Furthermore, it is also a milestone for domestic international computer animation industry in terms of international exchanges. Rick Xu, the Chairman of Shenzhen ACM SIGGRAPH Chapter, as the host of this event, introduced the event rundown before the opening and welcomed the audiences who attended the event.In the screening, Tomasz Bednarz, the Chairman of SIGGRAPH Asia 2019, introduced the audience to the 45-year-old SIGGRAPH, the SIGGRAPH Computer Animation Festival and the SIGGRAPH Asia 2019 Conference in Brisbane, Australia. At the same time, 25 SIGGRAPH Computer Animation Festival award-winning works were screened. The excellent and superior animation production level and vivid storyline won the audiences' continuous praises.At the same time, Tomasz Bednarz and Rick Xu awarded Rayvision Technology (Fox Renderfarm) and other organizations with SIGGRAPH Best Partner Certificate on behalf of SIGGRAPH.At the technical conference, SIGGRAPH Asia 2019 Chairman Tomasz Bednarz shared about the "Expand Perception and Interaction" and introduced the world's highest resolution movie that the EPICenter in the Australia studied. Hsin-Yao Liang, senior partner of Silk Road Vision, took the title of "Virtual Human Economics Outlook" and shared the rise and application of virtual characters in animation works and the future development trend of virtual characters. The marketing director of Rayvision Technology (Fox Renderfarm), Mike Zheng, talked about the topic of "Exploring Chinese Animation Films" to explain to the audiences the current animation industry trend in the Mainland China. The status quo of China's development has sparked deep thoughts of everyone... The sharing has also included Zhuohua Entertainment CEO Xianhua Zhuohua Entertainment, Yang Xi from FACEGOOD, as well as Billy Pang from Jadason Technology. The event not only provided visual and technical exchange opportunities for practitioners and students of the domestic computer animation industry, but also inspired them to express their enthusiasm for the CG industry. Most people in the industry also praised the successful of the event organized. The organizer will also use its original intention of "Bringing Hollywood's latest technology practices to China, to share and exchange CG production experiences", and will continue to inject strength into the domestic computer animation industry.