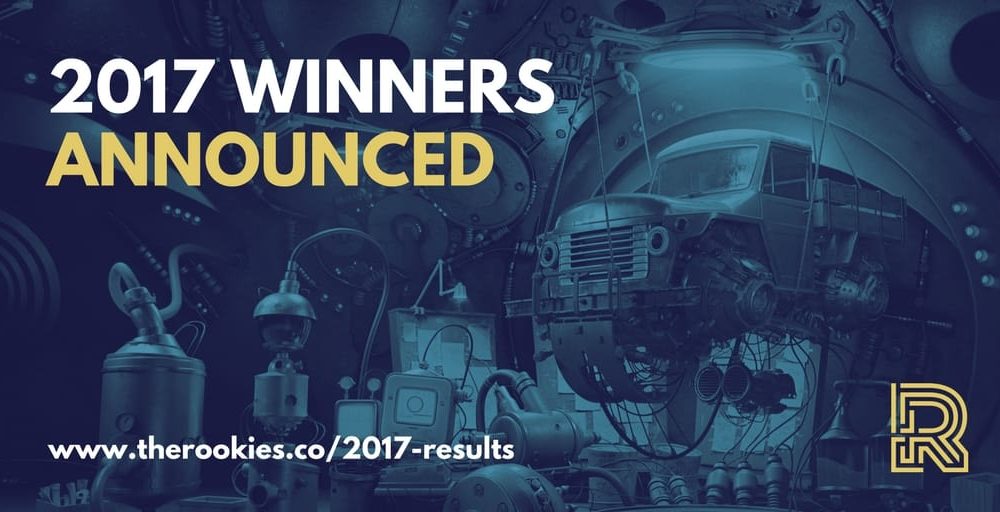 The Best Digital Media Students of The Rookies 2017 Announced
Time flies like an arrow, the full 4 months' campaign for the international student awards held by The Rookies just ended with great success. And as the exclusive render farm partner of this inspiring contest, Fox Renderfarm shared the great happiness with The Rookies by the students' high participance and excellent works.There are totally 8,725 digital projects were submitted by 2,752 students from more than 80 countries and regions all over the world. Over 600 academic facilities joined this campaign and encouraged their students to submit their work, they battled for Rookie of the Year, Game of the Year, and Film of the Year titles, and Fox Renderfarm is honorable to be the exclusive sponsor for the Film of the Year.The winners were selected by the official judging panel which consists of more than 60 highly influential and respected industry veterans. The judges were asked to score entries based on criteria including — creative skills, technical skills, presentation, variety of skills, complexity, raw talent, and employment potential. It really took a lot of effort to select the winners, just like Andrew McDonald (Co-founder of The Rookies) said:The task of selecting winners hit a new level of complexity this year. Not only did our judges review our largest amount of entries to date, but they also reviewed full portfolios of work, not just individual projects like other awards.It's really shocking to see so many amazing works created by those students this year, even the judges were surprised by the high quality of the work and diversity of new talent. To view the full list of winners and to see the amazing entries please visit http://www.therookies.co/2017-results/.
---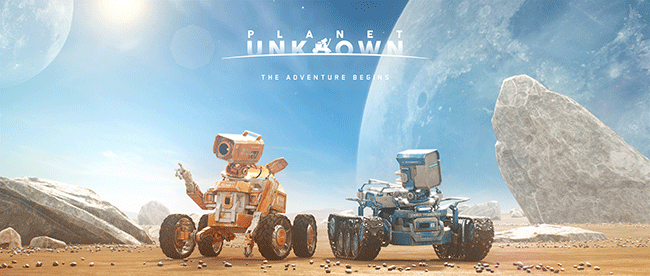 Interview with Shawn Wang: the Winner of Film of the Year - Animation in The Rookies 2017
Fox Renderfarm is here inviting the winner of Film of the Year - Animation in The Rookies 2017 competition for a short interview about his work "Planet Unknown", please check the details as below.Fox Renderfarm: Hi Shawn, would you please give a short self-introduction?Shawn Wang: My name is Shawn Wang and I'm currently working as a CG generalist in advertising industry. I majored in Digital Media Arts back in universityand started with motion graphics when I first stepped into 3D, then slowly moved on to animation.Fox Renderfarm: OK, so why choose as an animation student?Shawn Wang: I was fascinated by story-telling in both live-action and animation. We did a lot of live-action training and student projects in school. But I personally loved the medium of CG and learned how animation was created. I was inspired by so many amazing animation by both individuals from online and studios like Pixar. I couldn't wait to create my own animation.Fox Renderfarm: You are really a good example for quick action! Then what's your favorite 3d software and renderer? Why?Shawn Wang: I started with Cinema 4D and then Octane became popular. Octane was also the renderer I used for Planet Unknown. Now I also use Maya and Redshift on a daily basis. It's hard to tell which one is better than the other. They are all amazing tools. It's better to choose tools based on tasks.Fox Renderfarm: Yeah, sounds reasonable : ) So how did you come out the idea of making "Planet Unknow" as your graduation thesis film?Shawn Wang: The idea started back in 2014 when Interstellar was released. I was deeply impressed by the movie and was inspired by the two robots TARS and CASE. So I came up with the idea of intellectual robots exploring space without human. It could be quite interesting to develop the friendship between them.Other inspirations include Pixar movies like WALL-E and Toy Story, as well as CHAPPiE, NASA documentaries about Mars Rover Curiosity, and short films by individuals like Alex Roman's The Third and The Seventh, Richard Mans' Abiogenesis, Erik Wernquist's Wanderers, Alf Lovvold's Dawn of the Stuff, Wes Ball's Ruin and so many more.Fox Renderfarm: Wow, so many great works inspired you for your own great work, so impressive! But what challenges you encountered when making this film with your partners?Shawn Wang: The most difficult part was jumping out of my comfort zone. I had to do this all the time through the process because I constantly found new stuff I never knew before. I had to spend extra time learning the new techniques or knowledge while working on the project. That was tiring but definitely rewarding. Learning has become a part of this project since then.Fox Renderfarm: We could definitely imagine your hard times bace then, but finally you succeed. As for Planet Unknown, how many frames there and how long does this film takes to finish rendering?Shawn Wang: In total it was around 12000 frames. I used two GTX980 for all the rendering. The render time for each frame varied from 4 minutes to 20 minutes. I left the machine rendering while I was sleeping. So in total it was around 4 months of rendering.Fox Renderfarm: That's really huge time to finish rendering Planet Unknown, you should come to us at that time, we could help save you tons of time and electricity : ) Haha, would you please share your thoughts for winning so many prizes besides The Rookies competition?Shawn Wang: It was a great experience. But the most amazing part is go to those festivals and see the works from other people. It's way more valuable than winning anything. These were great opportunities for me to learn and get inspired. Awards become less important since I finished the project, the fun part is always sharing and learning.Fox Renderfarm: Yes, the most important thing is enjoying the process. Good for you. So is this your most satisfied film? If not, which one is?Shawn Wang: Absolutely not. Because this is only the first short film I've created. I don't think I'll be satisfied with my future films either. There is always room for change if I look back.Fox Renderfarm: Haha, that sounds awesome, we are quite expecting your future works. Since you said that you learnt and get inspried a lot from other work, so how do you think about the other entries in the animation category?Shawn Wang: They are all great and high quality. I'm a big fan of story-telling. I love these entries with a good story. It does't matter it's 3D or 2D.Fox Renderfarm: Emm, did you used our Fox Renderfarm service?Shawn Wang: Not yet. But I'm looking forward to it. I've noticed the GPU render power of Fox Renderfarm has increased so much. I can't wait to try it for my next project.Fox Renderfarm: Great, feel free to try our render farm service and share your experiences with others. Do you have any other ideas or thoughts to share with us?Shawn Wang: I learned quite a lot skills and techniques through the process. But the most important lesson learned was the Dunning-Kruger effect. It was funny that I even thought everything would be under control in the very beginning though I was an absolute beginner to the entire process. Even now I still can't figure out solutions to some problems I had. So it was good to have this learning opportunity and know my limitations. It will push me to keep learning through any future projects.  Finally, thanks to Simon and Fox Renderfarm for the interview.Fox Renderfarm: Thanks your precious time for sharing your ideas with us, and we hope you can have more awesome artwork come out. Congratulations to you again, and hope we can have some cooperations in the near future.Please enjoy the short animation film Planet Unknown here.
---

Fox Renderfarm Proudly Becomes a Golden Sponsor of The Evermotion Challenge 2014
Fox Renderfarm, one of the world's largest cloud rendering solution providers for both the motion picture and animation industries, is proud to be one of the Golden Sponsors of the Evermotion "Summer in the City Challenge" 2014.Total prizes worth €15 859 are on offer and the Challenge will run from September 16th to November 17th, 2014. Contestants are required to make great visualisations—both interiors and exteriors—and crazy ideas are welcome too. Those who are creative, innovative and have great technical skills will be rewarded with one of the many prizes available.Prizes will be presented according to the aesthetics of the project in question and its technical quality, and work in all submissions must be generated in 3D software of the entrant's choice, although processing inside Photoshop or other 2D software is also allowed.In addition, all work submitted to this Challenge must be the participant's own personal work and work from groups and/or companies is not allowed. If ready-made 3D models or textures are used, credits have to be given to people or companies who made them. Final submission resolution should be not lower than 1200px (the longest edge).All in all, the Evermotion Challenge 2014 provides an excellent opportunity for contestants to show their work to the CG community, and to experts and employers from all over the world.See: http://www.evermotion.org for more details.Fox Renderfarm being an Oscar-winning post-production company and one of the largest cloud rendering service providers in the world—with more than 2,000 nodes of super computing power, and over 18,000 clients in 35 countries—and one of the Golden Sponsors of this Challenge Event, encourages active participation from all people in the industry.With its proprietary multiple patent cloud computing technology, Fox Renderfarm is well known for providing customised platform and infrastructure level services specifically tailored for motion picture and animation companies.
---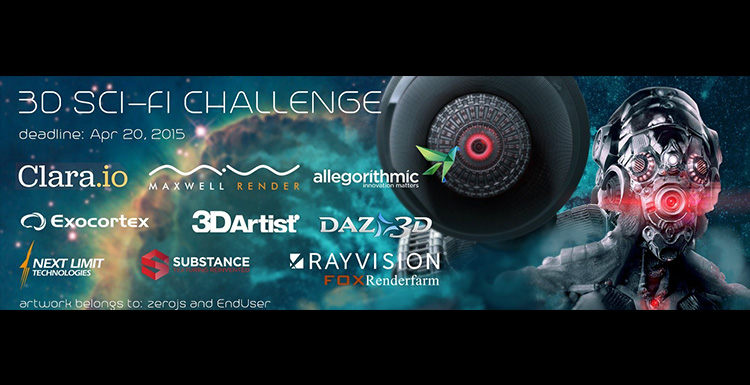 RAYVISION Sponsors 3D CG Sci-Fi Challenge for Aspiring Graphic Designers
Shenzhen, China – When it comes to cloud rendering services, Rayvision has made a marked impact in the IT industry. In addition to being a pioneer of self-service cloud rendering, Rayvision became one of the pivotal sponsors, in the exciting 3D CG Sci-Fi Challenge for talented graphic designers.At a recent conference, a spokesperson for Rayvision said, "We believe that the best way to grow and develop is to help instill fresh new talent and ideas in a positive direction. We have always been adamant supporters of promoting new talent. As sponsors for the 3D CG Sci-Fi Challenge this year, we are proud to help talented graphic designers exhibit their futuristic visions and dreams on a greater and more realistic scale."The best, visionary proposals of the competition will receive some notable prizes. These include a $250 render fee for the first place winners, $150 for the first runner up and finally, a render fee of $100 for the second runner up. Along with sponsors DreamWorks, American Industrial Light and Magic, SKG and various other animation companies from all over the world, Rayvision provides talented individuals the chance to explore and grow in CG.The 3D Sci-Fi Challenge focuses on honing and testing the skills of talented individuals who have the capabilities to envision an "alternative" universe with respect to a dystopian or utopian future. This challenge will run from February 20th to April 17th, 2015 and is open to everyone, including teams, and talented graphic designers from all over the world. Each participant has the freedom to upload more than one entry model and stand a chance of qualifying for the portfolio category if they upload more than eight models."We suggest that everyone try their skills by participating in this grand event!" added the spokesperson. The CGTrader Staff, will judge each entry on quality, innovation and presentation. About the Company Shenzhen Rayvision Inc. is an internet technology company that specializes in research into cluster rendering and parallel computing technology, providing computing services for cloud rendering. It is the pioneer of 'self service could rendering'. Renderbus, its brand, was the first company in China to offer a cloud-rendering platform.For the purpose of providing consistent service for CG studios in the world, RAYVISION Inc. launched a family brand, "RAYVISION", globally, based on Renderbus (its domestic brand) and Fox RenderFarm (its overseas brand), in 2014. Rayvision promises to provide global users with more excellent, stable and consistent cloud rendering service.
---
FGT ART, FGT3D Challenge, Character Design & More!
!Fox Renderfarm Community!FGT Art!Eternity - Kay John Yim Let's give it up for the FGT Art January winner, 2021!Congrats! The amazing artwork, Eternity, is created by Kay John Yim, an excellent Chartered Architect based in London.Who's our next FGT Art winner? Shine your talent and win great prizes!Submit now!Exclusive Interview!FGT3D ChallengeFrom November 2nd - December 30th, 2020 (UTC+8), Fox Renderfarm held the 3rd FGT3D Challenge which is themed on Santa's New Ride. We received several artworks from various countries. After the selection by our jury, six artworks were picked and awarded the prizes provided by our dear sponsors. We have had Exclusive Interviews with the winners, let's see how they created the amazing works!This strong and funny concept really speaks to all of us after 2020. The simple but powerful Santa is created by Shiju NK, a talented 3D artist from India. In our exclusive interview, Shiju introduced how he made amazing artwork.Read moreThe top-notch cartoon-style Santa is created by Vinicius Villela, an excellent Character Artist from Brazil. In our exclusive interview, Vinicius introduced how he nailed the cartoon look.Read moreIf Santa Claus, who brings wonderful joy to all children, wishes for a new ride, it might be a supernatural one like this. The artwork, Santa's New Ride: A Phoenix Hope, is created by our dear friend Kay John Yim. In our exclusive interview, John introduced how he created the hail phoenix.Read more!Live Event!FGT3D Explorer Challenge FGT3D Explorer Challenge is now open for submissions!THEME: EXPLORERTIME FOR ENTRIES:March 1st - May 9th, 2021 (UTC+8)Learn More: https://www.foxrenderfarm.com/fgt3d-explorer-challenge.htmlEnjoy your creation and happy render!Fox Renderfarm TeamSubmit now
---
Fox's Got Talent March Winner Revealed
Fox's Got Talent March Winner Revealed!Final Stand- Final Stand- Created by Yaw Onyina- Software used: Cinema 4d r19Congratulations! This artwork took about 2 months to complete! The delicate composition, lighting and details make this artwork prominent. The exclusive interview is on the way, please stay tuned!Why not shine your talent and be our next Fox's Got Talent winner! Submit Now! FGT3D 'Easter Egg' Challenge Winners AnnouncedWe are happy to announce the winners of the Fox's Got Talent 3D Challenge themed on 'Easter Egg'! 1st Place - The Art of Easter Eggs!Surjendu Das- Artists: Ritam Chatterjee & Surjendu Das- Artwork Name: The Art of Easter Eggs- Software and plugins used: 3ds Max 2019, Substance Painter, Vray Next, Photoshop 2nd place - Easter Land!Sai-Dinesh-Komanduri- Artist: Sai Dinesh Komanduri- Artwork Name: Easter Land- Software and plugins used: Blender, ArmorPaint and Photoshop 3rd place - Wrong Easter Egg!Maged-Atef- Artist: Maged Atef- Artwork name: Wrong Easter Egg- Software and plugins used: Blender, Zbrush, Substance PainterCongrats to the winners, and thanks to everyone for participating. Who's our next winner? We hope to see you in the next FGT3D challenge!Learn More → FGT3D 'Easter Egg' Challenge Winners Announced 3D Astronauts' Escape Story Made in Blender!3D-Astronauts'-Escape-Story-Made-in-BlenderIn our exclusive interview, Sai Dinesh Komanduri, Fox's Got Talent February Winner, shared with us how he formed the ideas and realized them in a 3D render step by step, and the considerations behind to make the image delicate and balanced.Fox Renderfarm: Have you met any difficulties? And how did you solve it?Sai: There aren't many difficulties with this artwork but I've learned a lot while making this... read more → Fox's Got Talent February Winner Revealed: 3D Astronauts' Escape Story Made in Blender
---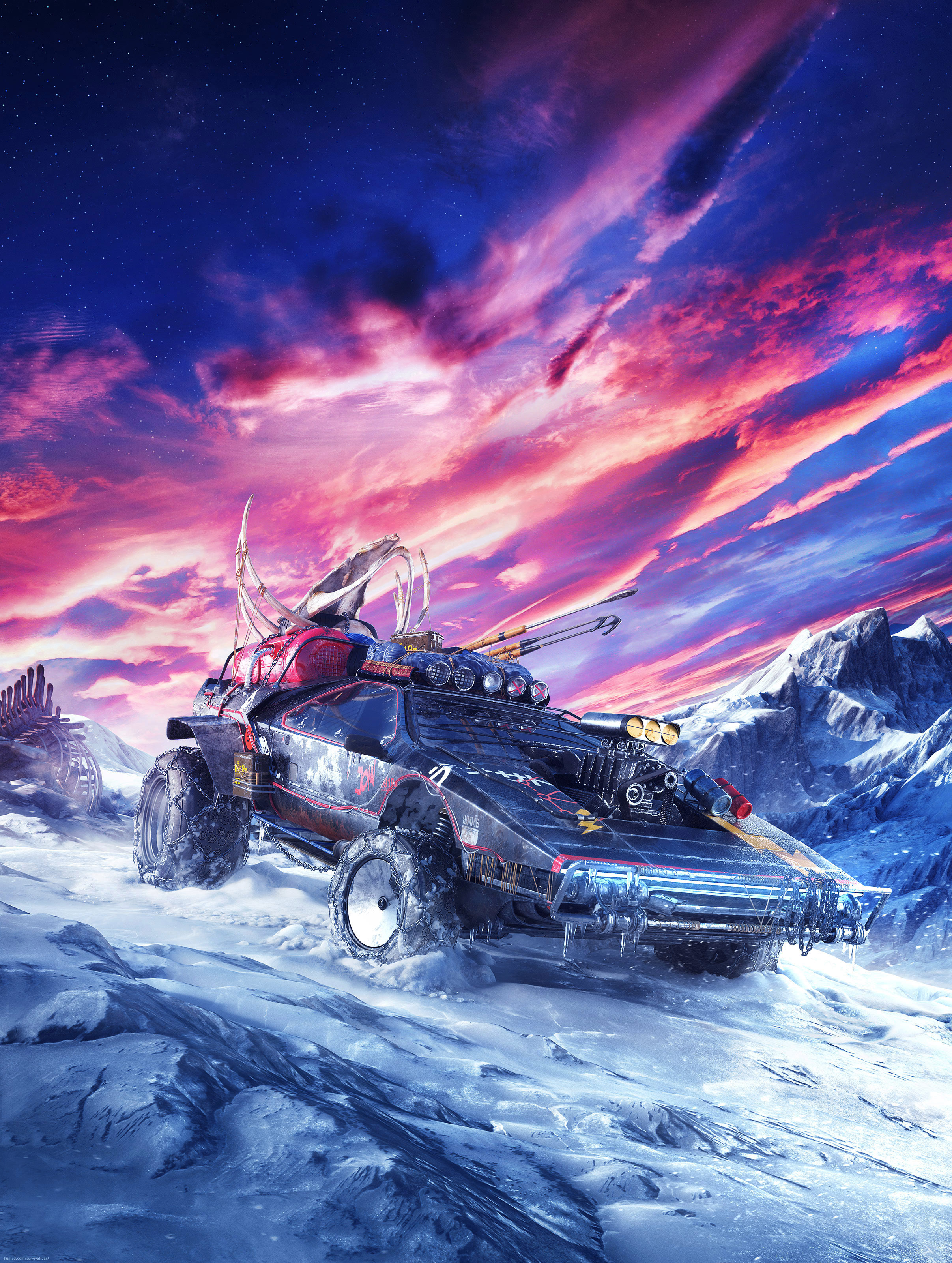 Interview with Florian Renner, the 3rd Winner of Hum3d Survial Car Challenge
2018-06-22
Hum3d Survial Car Challenge
The Hum3d Car Challenge just finished recently, and we did found a lot of awesome works there. Fox Renderfarm is so honored to be one of the sponsors and has the opportutnity to be part of it. And we are so glad to have the chance to talk with Florian Renner, the 3rd winner of this competition. Here are the details as below:Fox Renderfarm: Hi Florian, would you please give a brief introduction about yourself?Florian Renner: I started to work 2003 after my education as graphic designer . I always loved to create images.. doesn't matter how..digital or analog with pencils. About in 2007 I started with digital painting for contests and combined my work with cinema4d. In 2011, I started as a freelancer in the field of graphic design, 3D visualization, and later 3d animation too.Fox Renderfarm: Are you currently working as a CG artist?Florian Renner: Yes, about 70% of my projects are 3d designs(key visuals). style guides, 3d visuals, product visualizations etc. not all projects are shown on my website. Some have secrecy or may not be shown, the other 30% is typical graphic design, logos, flyer, brochures.Fox Renderfarm: How did you made the decision to step into the CG industry?Florian Renner: I wanted to become a freelancer and working on projects I like. I was in a permanent position for 8 years before. In addition to my work, I have illustrated a lot and taught myself in cinema 4d to expand my offer. To become a freelancer was my best decision, but without my 3d experiences it would be hard, most of my clients come to me because of the 3d animations and visualizations.Fox Renderfarm: Good for you! Did you still remember your first CG work, how does it look like?Florian Renner: Yes, my first 100% digital created image with my wacom was for a game contest about in 2006. I won a trip to Hamburg and had an insight how they work on the pc game. The first images were a bit too rough but some months later the images had a better quality. On my website are still some early illustrations from 2007 (https://www.florian-renner.com/illustrations-part-ii). My "Tank" image is from 2008 and one of the first I combined cinema 4d and digital art.Fox Renderfarm: The "Tank" looks pretty awesome. While how did you know the Hum3d Survival Car competition?Florian Renner: I always download my car models on this site for my projects. I don't remember exactly but I think I was searching for a new model and saw the post.Fox Renderfarm: Haha, that means you are regular customers of Hum3d. So what inspires you most to come out the idea of making the work "Lightage"?Florian Renner: I like Fantasy Sci Fi settings but I am a bit bored of the zombie and their gore/violence in general...maybe I watched "the walking dead" too often. So I was trying to find something new outside of the mad max universe, the movie was great but most of the apocalyptic cars are in mad max style, so my sketches then went more in the direction of snow and ice and the weapons on my car are for hunting not for killing :-) later I liked the idea of whale bones on a car... This raises a few questions and tells a story I don't know for myself too :-) Maybe an inspiration was the very cool series "the terror" I was looking some weeks before.Fox Renderfarm: Fantastic idea. OK, what software, renderers, plugins you used in this work?Florian Renner: I used cinema 4d with the octane renderer. 3D Coat for modelling some parts. World creator for the ground and the background. substance painter for the car textures etc. The car model is a customized Alfa Romeo Carabo.Fox Renderfarm: Haha, so many software used in it. Did you met any difficulties when creating this work? If yes, how did you solved it?Florian Renner: The snow shader in octane was a bit complex. First it looked like styropor at the beginning, a bit trial and error. Later I doubled the refraction channel layer in photoshop,  after that the surface looked more like ice. And I used substance painter the first time, it was fun to learn but takes some time.Fox Renderfarm: Difficulties always help move you forward : ) Did you used Fox Renderfarm service previously? If yes, would you share your ideas about us?Florian Renner: No yet, sorry :-) But maybe in the future if I have an 3d animation project.Fox Renderfarm: Great, feel free to enjoy yourself. Anything else you would like to add or say?Florian Renner: Keep on learning 3d software and techniques and try new styles and workflows.  The prizes of the competition is great for me, some software I don't know and now I am curious about trying out them.Fox Renderfarm: Good for you! We are looking forward to your more works in the near future. And thanks so much for your time for this interview.
---
Wanna know Daniel Vesterbæk Jensen behind the vivid artwork 'Courage'?
Car crashing, smoke uprising, engine roaring, crowds shouting… Though the picture is still, don't you feel the sound and moves just like it's in front of you? Wanna know the creator behind the vivid artwork 'Courage'? He is Daniel Vesterbæk Jensen, 2nd place winner in the Hum3D.com Car Render Challenge. Through 3D, he recreated the dramatic scene in F1 when Ayrton Senna jumped out, running to rescue Erik Comas, who was in deep coma in his high-roaring crashed automobile.!Daniel Vesterbaek 1!Daniel Vesterbaek 7!Daniel-VesterbaekMore details about Daniel's inspiration, production and his passion for 3D are unveiled in our interview, for more info:Telling the Legendary Story of F1 Driver Ayrton Senna through 3D Artwork
---
Have you ever thought about creating ArchViz in gaming engine Unreal Engine?
Have you ever thought about creating ArchViz in gaming engine Unreal Engine?Today, we bring you an interactive ArchViz work made by Jesús Gómez San Emeterio, nominee for the Interactive Category in CGarchitect.com 2019 Awards. In our talk with Jesús, he revealed how he finally made the immersive experience possible with months of "trials and errors" in UE.What's your view towards interactive ArchViz? Do you prefer still imagery or this novel form? Looking forward to your answers~Master Bedroom by Jesús Gómez San EmeterioFor full interview:Interview with Jesús Gómez San Emeterio, Interactive Design in UE Empowers ArchViz with More Possibility
---
3D Artist Ehsan Darvishi and Car Render Challenge
Hum3D.com 'Car Render Challenge' is one of the fantastic render challenges that artists who are passionate about both 3D creation and cars should not miss! As the sponsor, Fox Renderfarm is amazed by the fact that 3D creation not only demonstrates visual beauty, is also used as a powerful storytelling tool.The 1st Prize Winner - Ehsan Darvishi created a stunning Chevrolet Corvette 1960 with the exquisite reflection, and the fine lighting of the diner behind. He shared with us how he did the modeling and achieved the sophisticated lighting step by step in 3ds Max.!Chevrolet Corvette 1960 by Ehsan DarvishiAnyone interested cannot miss our interview: Creating the Sophisticated Chevrolet Corvette 1960 in 3ds Max
---
Jared DuBois, the Grand Prize winner of Renderosity 2019 Animation Halloween Contest
A long night drive without any sleep, eyesight blurred with vague shadows behind your back. Goosebumps rising?Jared DuBois, Grand Prize winner in the Renderosity 2019 Animation Halloween Contest which is sponsored by Fox Renderfarm, made the short animation film based on the creepy night. We are glad to have a talk with him, in which the elements and techniques used were revealed with an abundance of details.Late Night Drive by Jared DuBoisFor full article: Interview with Grand Prize Winner of Renderosity 2019 Animation Halloween Contest
---
Razer Ultrabook Rendered by Fox Renderfarm Won CES 2016 Award
CES, the world's biggest and splashiest showcase for the latest and greatest in consumer electronics, is a victim of its own outsize expectations. The best PC award of 2016 CES award won by Razer Blade stealth Ultrabook. Based on the brief of " Duality - Portability & Gaming", CUM(www.cum.md) a creative agency based in Singapore crafted a story for the Razer Blade Stealth with the cloud rendering support of Fox Renderfarm. cum is a creative agency based in Singapore, Team of generalist across the entire field from illustrators, designers to CG generalist. Fox Renderfarm is one of the leading online render farm in the industry since 2009. Fox Render farm serves leading special effects companies and animation studios over 50 countries include two Oscar winners. The commercial of has been extremely well received with over 600,000 views between Facebook & YouTube within 5 days of its debut. It has swept up official "Best of CES" award, "Best PC" & "People's choice". Razer is known for its thin and light gaming notebooks, and the new 12.5-inch Blade Stealth is no exception. But in addition to being compact, it works with an external dock, granting gamers access to a desktop-class GPU along with amenities like Ethernet and four USB ports. Though Razer isn't the first to attempt this sort of setup, the Blade Stealth is notable for eschewing proprietary connectors; instead, it uses Thunderbolt 3, a common standard that allows the dock to work with a wider range of PCs. In a field of PCs at this year's CES that mostly included Skinny-Minnie machines, the one that stood out was the one that didn't compromise on performance. -- Dana Wollman the managing director added. www.vimeo.com/cum/razerbladestealth
---
Recommended reading
---
How to Render High-quality Images in Blender
2020-03-09
---
Top 9 Best And Free Blender Render Farms of 2023
2022-05-09
---
Revealing the Techniques Behind the Production of Jibaro "Love, Death & Robots", Which Took Two Years to Draw the Storyboard
2022-06-10
---
How to Render Large Scenes with Redshift in Cinema 4D
2019-10-15
---
Top 10 Free And Best Cloud Rendering Services in 2023
2022-06-24
---
Top 8 After Effects Render Farm Recommended of 2023
2022-07-07
---
How to Reduce Noise in Corona Renderer - Corona Denoising
2019-05-15
---
Arnold\ V-Ray\ Octane\ Conora\ RedShift, Which Is The Best 3D Renderer?
2019-04-15
---
Partners