What is GPU rendering?
2019-11-07
GPU Render Farm | GPU Rendering
What is GPU rendering?
Before you understand what GPU rendering is, you need to understand what rendering is.
Rendering is the last step in CG production. It is the process of generating images from a software model. The program calculates the geometry, vertices, and other information of the graphic to be drawn, and then obtains the image.
When performing rendering tasks, the computer's hardware can be divided into two major types of CPU and GPU. The CPU, the central processor, consists of several cores optimized for serial tasks.
The GPU is a graphics processor that enables GPU rendering acceleration by calling GPU-accelerated graphics rendering and padding. It is a massively parallel architecture consisting of thousands of smaller, more efficient cores designed to handle multitasking simultaneously. This speeds up rendering because GPUs are now designed to handle a wide range of computing applications.
What are the advantages of GPU rendering?
In the graphics rendering field, GPUs have the advantages of faster speed and lower cost with their architecture and computing power designed for graphics acceleration. Therefore, compared with CPU, GPU rendering has the advantages of faster speed and lower cost, and the usability of GPU accelerated rendering is also increasing. GPU rendering is welcomed by more and more users.
Currently available GPU renderers:
Redshift:
It is a GPU-accelerated, biased renderer that uses approximation and interpolation techniques to achieve noise-free rendering results with relatively few samples, and with much faster output than unbiased renderers with equivalent output effects . In terms of rendering effects, Redshift has reached the highest level of GPU rendering and can render image-quality images.
Blender Cycles
Blender Cycles is an unbiased render engine that uses ray tracing algorithms to provide hyper-realistic rendering. The advantage of the ray tracing algorithm is that the setting parameters are simple, the results are accurate, and the rendering time can be greatly reduced. Cycles can be used as part of Blender or as a standalone renderer.
NVIDIA Iray
NVIDIA Iray is a highly interactive and intuitive physics rendering technology that creates interactive, complex scenes by simulating real-world lighting and real-world materials to produce photo-realistic images.
Octane Render
Octane Render is a GPU-accelerated, physics-based, unbiased renderer. This means you can get super-fast photorealistic rendering results using only the graphics card on your computer.
V-Ray RT
V-Ray RT is the interactive rendering engine of Chaos Group. It can use CPU and GPU hardware to accelerate, and track objects, lights, materials, etc. in real time to change scenes and automatically update dynamic coloring previews.
Indigo Renderer
The Indigo Renderer is a physics-based global light renderer that simulates the physical representation of light to achieve near-perfect realistic images. With advanced physical camera models, ultra-real material systems and Metropolis Light Transport for complex light environments, the Indigo Renderer meets the high standards of fidelity in architectural and product visualization.
LuxRender
LuxRender is a physics-based, unbiased renderer. Based on the most advanced algorithms available today, LuxRender simulates the flow of light according to physical equations, resulting in the quality of real photography.
As the powerful and affordable GPU render farm in the CG industry, Fox Renderfarm supports most of the mainstream renderers, as well as CPU and GPU rendering services, massive rendering nodes supported, no need to queue, accelerate your rendering speed, and provide efficient help for your project schedule, welcome to get a $25 free trial.
Recommended reading
---
How to Render High-quality Images in Blender
2020-03-09
---
How to render large scenes with Redshift in Cinema 4D
2019-10-15
---
Arnold\ V-Ray\ Octane\ Conora\ RedShift, Which Is The Best 3D Renderer?
2019-04-15
---
Why V-Ray Render is Black in SketchUp And How To Fix it?
2019-05-07
---
How to Reduce Noise in Corona Renderer - Corona Denoising (2022 Updated)
2019-05-15
---
How the Redshift Proxy Renders the Subdivision
2018-12-28
---
What is the difference between pre-rendering and real-time rendering?
2020-09-08
---
Blender vs Maya vs Cinema 4D, Which One Is The Best 3D Software?
2020-01-16
---
Partners
Previous: See You In India's Largest Digital Entertainment Festival
Next: How to use online render farms?
Interested
Top 4 Best GPU and CPU Render Farms in 2022
Investing in a powerful workstation or render farm requires a lot of money, and in some cases it would be a waste of money not to use the render farm to its fullest potential. In addition to purchasing powerful hardware, you will also need to pay for electricity, maintenance costs and software licenses for each node.The use of gpu render farm or cpu render farm can therefore be very helpful in these situations. Some of the obvious benefits to be gained from using a render farm are time savings and lower rendering costs. What Factors Influence the Choice of a Render Farm?!Top 4 Best GPU and CPU Render Farms 2 Easy to Use- One set of UI/UX platforms supports App, 3d App Plugin, Web;- A set of pipelines and workflows has the benefit of easy integration of usability results;- A set of upload speed/upload items, joining FTP, sFTP, Dropbox, Google Drive, One Driver, etc.; SaaS and IaaSIaaS-based render farms offer full control over remote servers and allow clients to install any software and customize projects as required (for complex pipelines and large projects).SaaS-based render farms are simpler to use, however, when rendering goes wrong, the end user cannot adjust the project (for simple workflows and smaller projects). Compatibility with Software Versions and PluginsCheck out supported software, plugins, rendering engines PriceA set of prices, actual costs, hidden costs, estimated costs Rendering SpeedHow many nodes are available for rendering your job?What CPU and GPU types are offered? Other- A set of analysis speed and data logging (reports), price and time estimates;- A set of support services: fast response, multiple support options, availability of human participants, etc.), true 24/7 availability;- Criteria for discounts, promotions, regularity, trials, etc.;- Security standards, policies and guidelines for privacy protection;- Standards for payment methods, claims and refunds; Top 4 Best GPU and CPU Render Farms in 20221. FOX RENDERFARM-Best GPU and CPU Render Farm!Top 4 Best GPU and CPU Render Farms 3Supported programs:!Top 4 Best GPU and CPU Render Farms 4Pros:- Offers CPU and GPU cloud services;- Free $25 credit to try their services after creating an account;- Supports 2 types of submission: web submission and desktop client submission (Windows, Linux OS);- Supports a large number of major 3D software and renderers;- Acceptable prices;- 24/7 online technical support;- Well-documented FAQs and tutorials;- Support for free data transfer tools;Cons:- Complex UI/UX and scene uploads;- Lack of hardware details;- SaaS function only; 2. REBUSFARM!Top 4 Best GPU and CPU Render Farms 5Supported Programs:!Top 4 Best GPU and CPU Render Farms 6Pros:- GPU and CPU render farm services available;- Free trial of 25 RenderPoints for cloud rendering for every new registrant, worth $30.01;- User-friendly UI/UX interface, easy to upload scene files;- Large number of supported 3D packages;- Reasonable pricing and frequent discounts;- Accurate online price calculator;- 24/7 support;- Well-documented FAQs and tutorials;- Strong support for CPU-based rendering;Cons:- SaaS function only 3. GARAGE FARM!Top 4 Best GPU and CPU Render Farms 7Supported Programs:!Top 4 Best GPU and CPU Render Farms 8Pros:- GPU and CPU render farm services available;- Reasonable prices;- A large number of supported 3D packages;- Free $25 render credit for SaaS-based render farms;- Well documented tutorials and a great forum;- IaaS and SaaS features available;- 24/7 support;Cons:- Limited animation cost calculator;- Complex UI/UX and scene uploads;- OctaneRender via SaaS is not currently supported;- No support for free data transfer for IaaS users; 4. IRENDER FARM!Top 4 Best GPU and CPU Render Farms 9Supported Programs:The iRender Farm is an IaaS render farm where you can install any software and application on a remote server.Pros:- CPU and GPU cloud services available;- After creating an iRender account, try their services with a free $5 rendering credit;- Allows users to take full control of the physical server's IaaS capabilities;- Supports any application running on Windows or Ubuntu operating systems;- Support for free data transfer tools;- Support for storing users' workspaces;- Support for RTX 2080Ti and RTX 3090 cards with NVLink;- 24/7 support;Cons:- Limited FAQ documentation;- IaaS function only; The Best Render Farm for Specific 3D Software Best Render farm for BlenderHere are the top 3 best render farm for blender:1. Fox Renderfarm2. Rebus Farm3. Garage Farm Best Redshift Render FarmFox Render Farm has tested and selected the top 3 Redshift render farms for Maya, Cinema4D, Houdini and other 3D software.1. Fox Renderfarm2. iRender3. Rebus FarmFox Renderfarm hopes it will be of some help to you. As you know, Fox Renderfarm is an excellent cloud rendering services provider in the CG world, so if you need to find a GPU render farm or CPU render farm, why not try Fox Renderfarm, which is offering a free $25 trial for new users? Thanks for reading!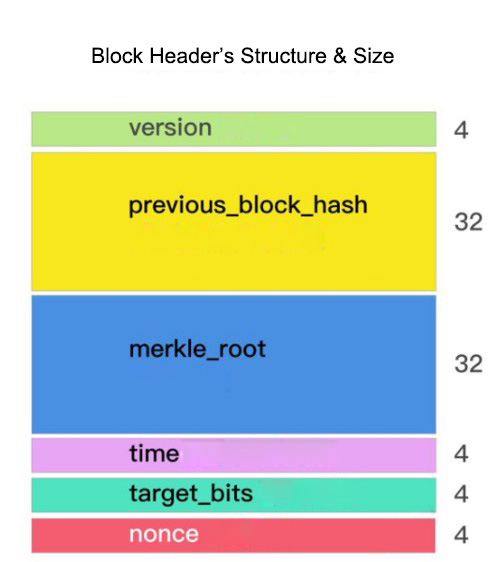 What Is the Difference Between GPU Mining and GPU Render Farm?
The early mining operation method is to use the CPU to calculate the hash value. As the number of blocks increases, the difficulty level of calculating the hash value increases to a certain extent. The electricity cost of the operation exceeds the return obtained by calculating the hash value, and the CPU mining method has no practical value. GPU MiningIt is to use the GPU to calculate the hash value. GPU mining has the advantage of faster computing speed than CPU mining because:The CPU has the computing burden of the system and all programs running on the system;The CPU can execute 4 32-bit (128-bit SSE instructions) operations per clock cycle, while GPUs such as the Radeon HD 5970 can perform 3200 32-bit (3200 ALU instructions) operations. The GPU operation speed is more than 800 times the CPU speed. . Although the CPU can increase its core count to 6, 8, 12, etc., the GPU is still much faster than the CPU.GPU mining is to calculate the hash value of the new block, write the transaction data, generate the block to connect to the blockchain, and obtain virtual currency returns, such as bitcoin, Ethereum, and so on.GPU rendering is the use of GPU computing units for graphics processing, such as calculating the light and material of a pixel in the projection surface of the camera, and finally coloring the pixel, obtaining image information, and writing to a file or displaying it on a display device.A GPU render farm is a network of computing nodes with many GPU devices installed, usually dedicated to GPU rendering to obtain image files. Such as the Fox Renderfarm, which is a CPU & GPU cloud rendering service provider.Of course, GPU render farm can be retrofitted for GPU mining.
What is a GPU render farm
What is a GPU render farm? A simple understanding of a GPU render farm is a render farm that supports GPU rendering. At the NVIDIA conference on Wednesday, December 18, 2019, Fox Renderfarm announced the launch of cloud rendering services powered by NVIDIA RTX next year. RTX has made a breakthrough in the price/performance ratio of cloud rendering on Fox Renderfarm. 12 times faster and 7 times lower. After all, as of 2019, the Top3 movies in Chinese film history are all rendered by Fox Renderfarm.!Rayvision cloud rendering Nvidia RTX We know that under the same conditions, CPU rendering speed is much slower than GPU rendering. Fox Renderfarm is the largest render farm in Asia that both supports CPU rendering and GPU rendering. After summing up multiple rendering projects, GPU rendering can make the original Scenes that take 485 hours to render are now rendered in less than 40 hours! The GPU will increase rendering speed while saving customer costs.!GTC China 2019 GPU rendering in the field of film production and animation is constantly maturing. In the production of "Deadpool", the well-known Blure Studios used GPU rendering to create a movie preview movie that is very close to the final product. Originally, "Deadpool" was not favored by the film investors, but after the short film came out, it was enthusiastically sought after by netizens. This made the producers finally decide to invest and shoot the film. !Deadpool"We want the best preview in front of Fox Film," Margo said.Blur Studios uses Autodesk 3ds Max to produce CG asset content from scratch, and then uses the GPU rendering plug-in V-Ray RT of Chaos Group for rendering jobs, and it only runs on NVIDIA GPUs, which is 15 times faster than the time in using the CPU renderer.This is just a small example of GPU rendering applications, but it can be seen that GPU rendering will have a lot to do in the commercial rendering market.So what are the advantages of GPU rendering? How are they different?Why is there a GPU? When we talk about GPU rendering, this is an issue that cannot be bypassed. The real GPU, also known as the Graphics Processing Unit, was first proposed by NVIDIA when it released the GeForce 256 graphics processing chip in 1999. The core technologies are hardware T & L, cubic environment texture mapping and vertex blending, and texture compression. And bump mapping maps, dual texture four-pixel 256-bit rendering engine, and more. The birth of GPU and the continuously evolving technology evolution since then are to meet the increasingly complex graphics computing needs and achieve a more realistic and vivid real-time sensory experience.!CPU on left, GPU on right CPU on left, GPU on right Now the GPU realizes a large number of coordinate and light source transformations through hardware T & L. The CPU does not need to calculate a large amount of lighting data. It can obtain better performance directly through the graphics card. At the same time, the 3D model can be described with more polygons to obtain more delicate effects.!deadpool-mouthNVIDIA GPUs helped Tim Miller of Blur Studios create realistic images.Therefore, GPU rendering has advantages in hardware support, coupled with continuous maturity and optimization in software support, making this GPU-based render farm solution have a very broad market application prospect.