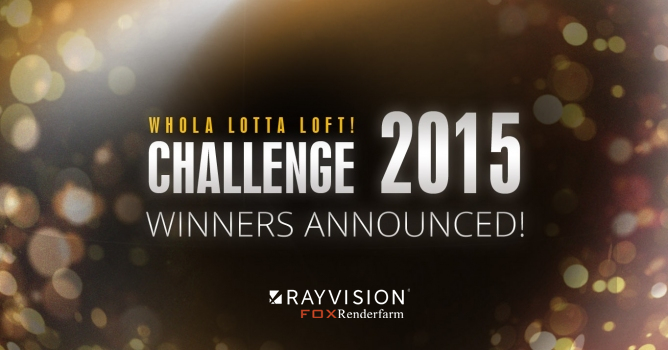 FoxRenderfarm Sponsored Evermotion Challenge 2015 Result Announced
Evermotion had a remarkable architectural renderings challenge "Evermotion Challenge 2015"
Evermotion is in the market from 1998 and now its portal is one of the biggest in the CG world. Evermotion earned the stable position in the CG world with thousands of customers. Evermotion creates and develops products that help CG artists with their 3D visualizations by speeding up their workflow and increasing their quality of output.
Fox Renderfarm  one of the sponsors of the LOTTA LOFT challenge 2015 was the only one domestic render farm sponsored this challenge. It is one of the leading online render farm in the industry. Since the foundation in 2009. With Quality, good reputation, great customer service and flexible pricing scheme Rayvision Gained hundred thousand users globally. Fox Renderfarm serves leading special effects companies and animation studios from over 50 countries, including two Oscar winners. Recently Fox Renderfarm formed a global strategic partnership with Aliyun and it will help and great impact in the global visual cloud computing services.
The challenge time frame was November 17th to January 26th. The Requirement was participants should submit at least 5 WIP (Work in Progress) renders in their forum thread before the deadline, including concept sketch or reference photo, modeling, texturing, lighting and rendering, post effects and compositing. The jury members were the best authorities in CG industry.
The theme for the challenge was LOFT and now LOFT is the new trend worldwide. Participants really appreciated Evermotion for this challenging opportunity and in return participants unleashed their imagination in a perfect way and designed their own perfect lot!
The Fox Renderfarm sponsored Evermotion challenge judging panel was consisting of 5 members who are well recognized in the CG field.
Jury Members
Alex Roman (CG Artist), Ciro Sannino (Official V-Ray Instructor), Jakub Dabrowski, Michał Horba, Barbara Witkowska (Evermotion CG Artists) they selected the three main Prizes and three awards.
Let's find out who's got the most attention of jury panel!
1st place -  Robert Filipowicz
Michał Horba's comment from the jury panel about this work is "I liked your work very much so there was no hesitation to give it max points"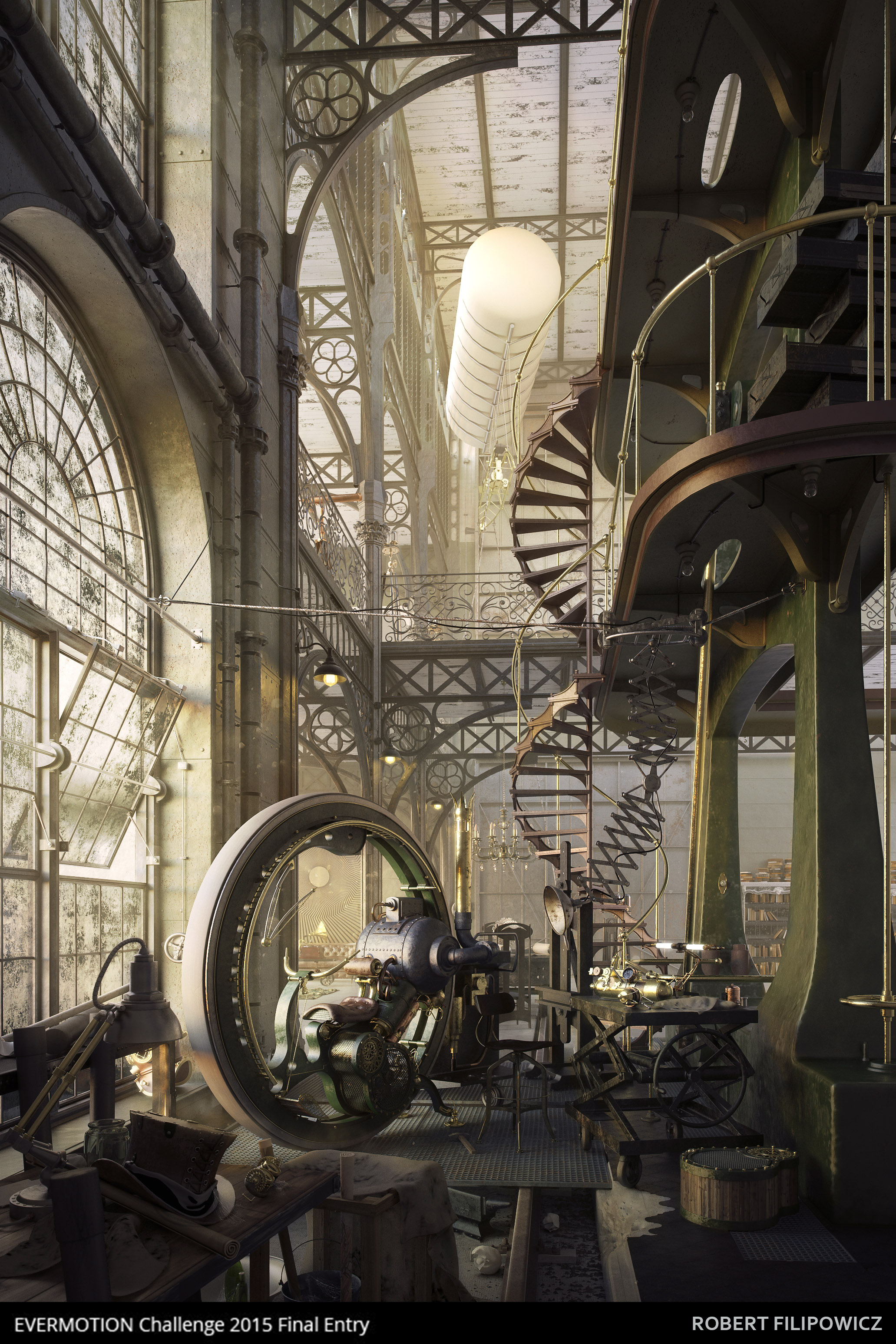 2nd place - Elena Valeria Nedelcu
Kuba Dąbrowski from judging panel mentioned about this work is "Very solid work, good lighting, many details, great quality."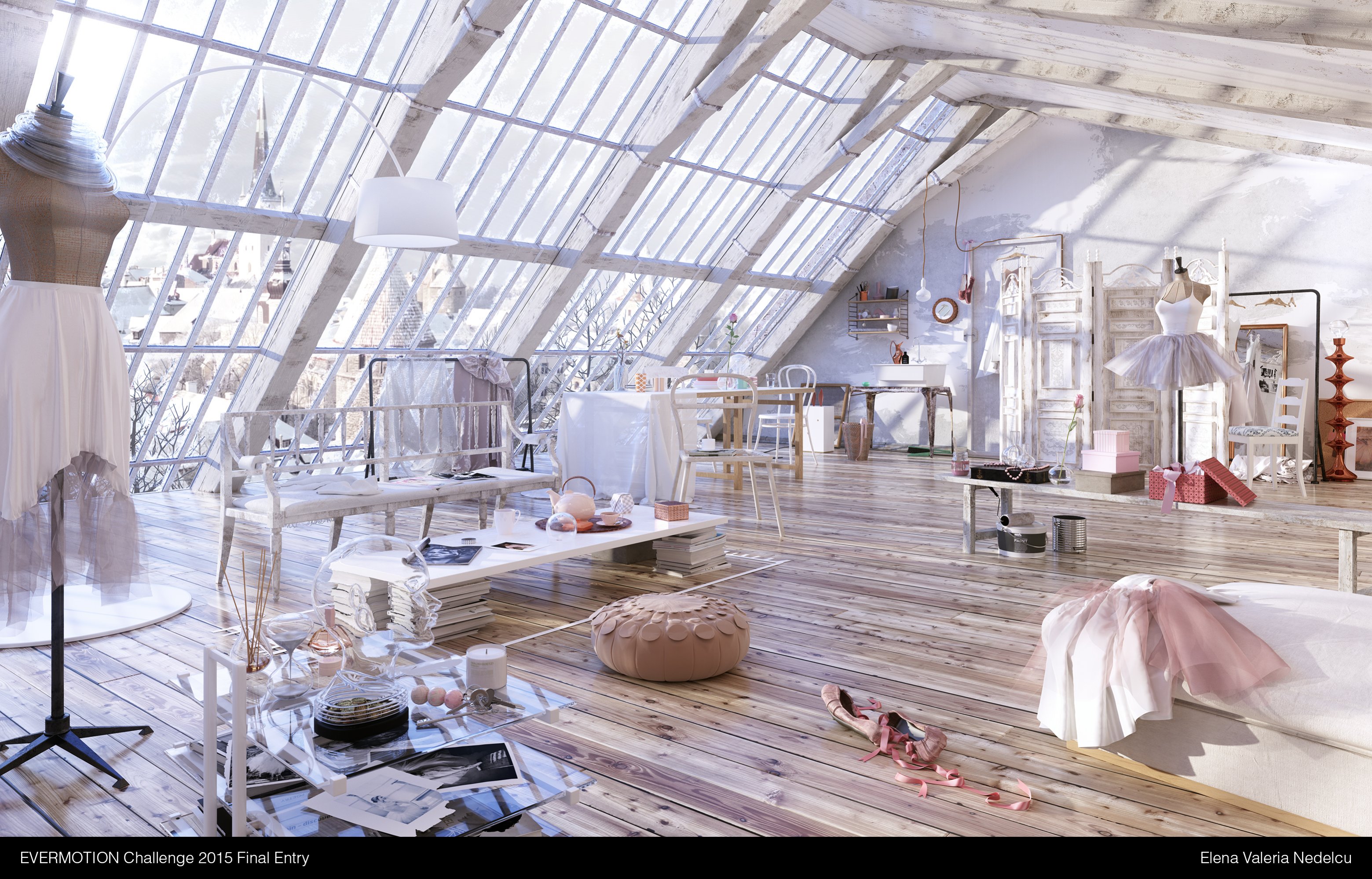 3rd place - Yarko Kushta
Ciro Sannino added the comment for the work Is "Very realistic result. Light is fantastic and I really appreciated the artist in person present in a shot. I liked the idea to tell a story"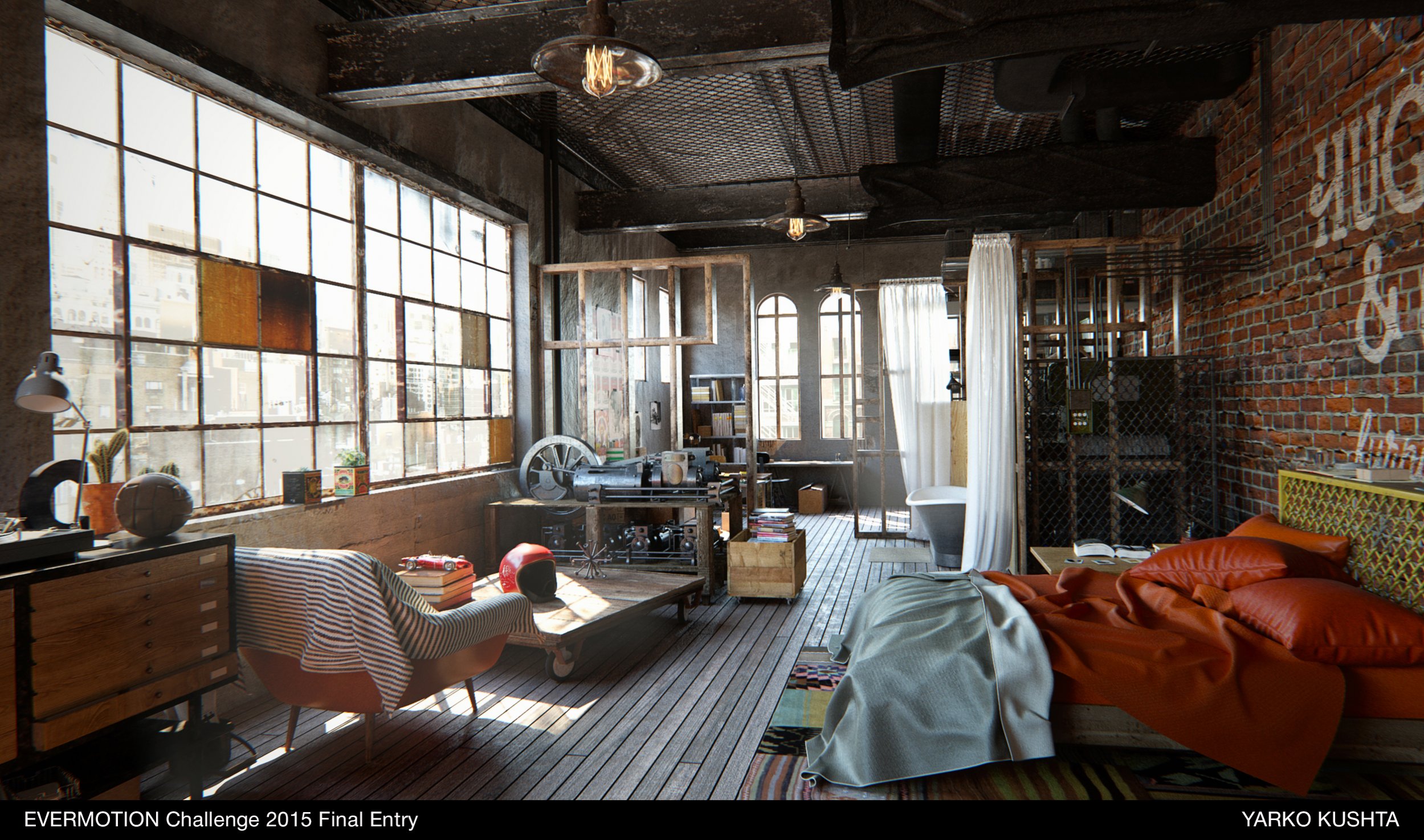 Let's have a look who's got the most attention of jury for awards
1st Award - Lucia Frascerra
Alex Roman said about this work is "From the accurate use of one-point perspective (superb) to the amazing attention to detail...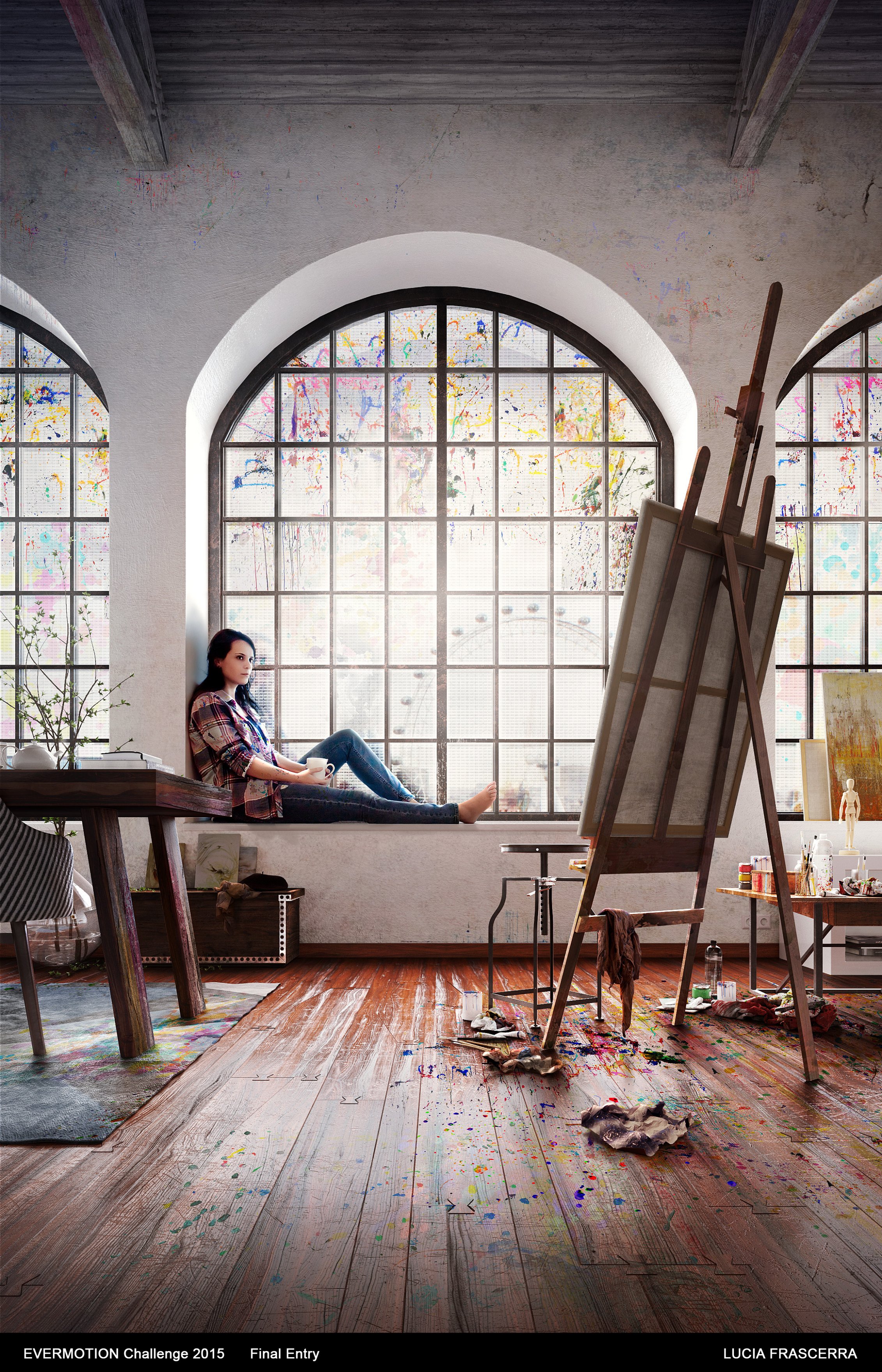 2nd award - Peter Sivi
Kuba Dąbrowski mentioned this art as "Good composition, fine details, funny cat. "Bravo!"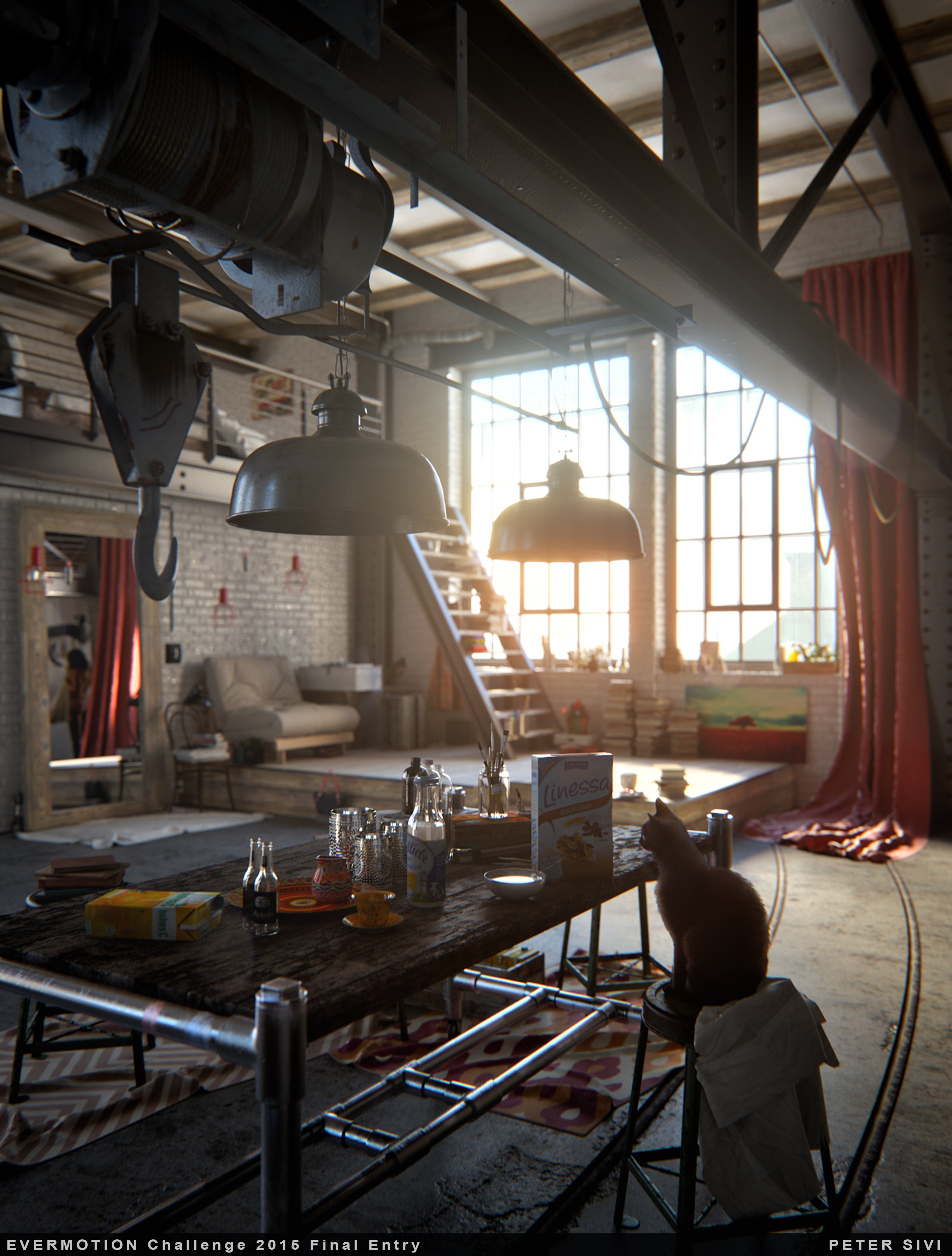 3rd Award - Artur Saljukov
Barbara Witkowska added her words to this pictures "Dramatic lighting combined with a great composition caches viewer's eye right from the very first glimpse. It gracefully invites into the place that probably belongs to some kind of a music connoisseur"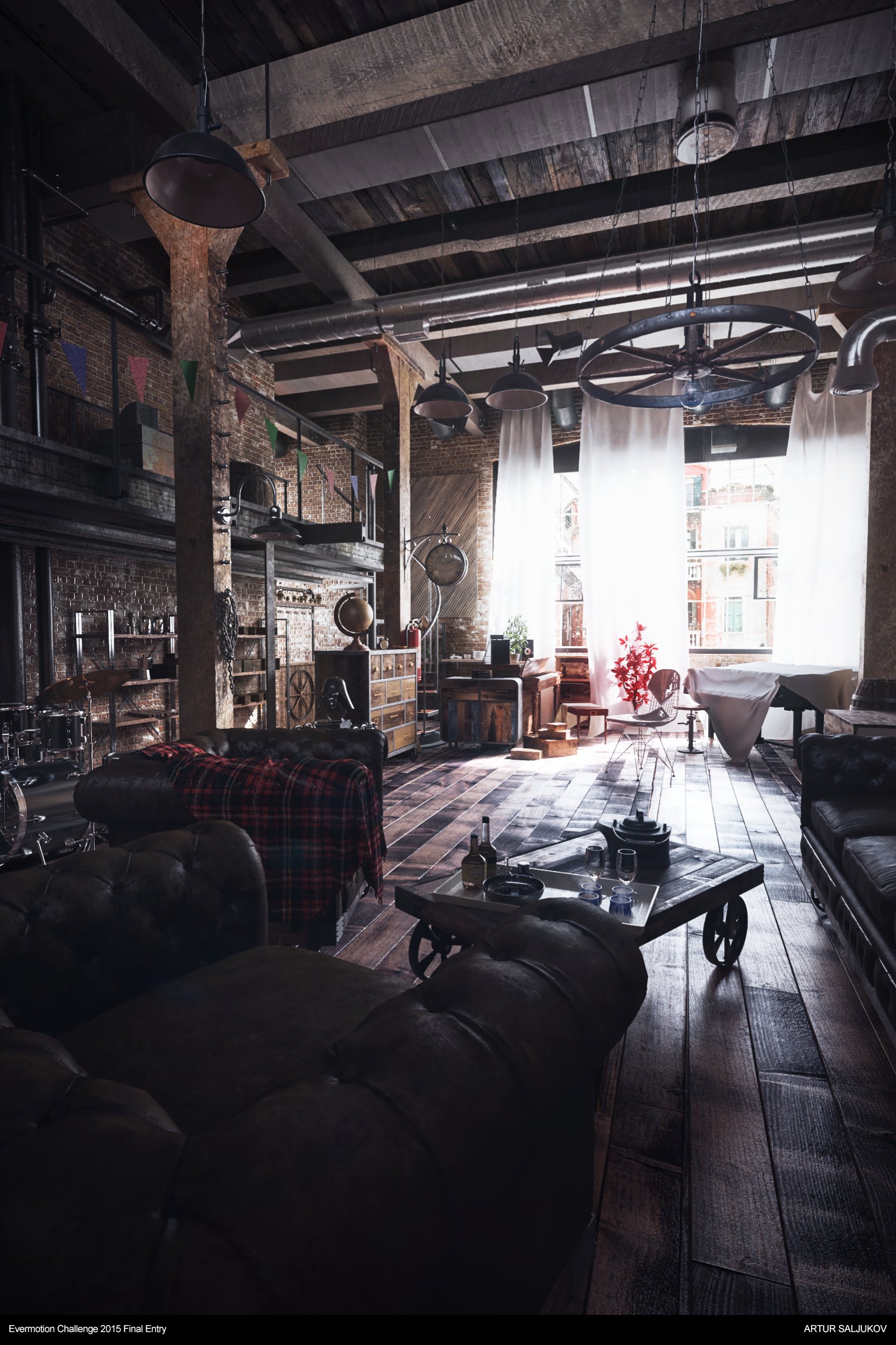 After the prize announcement Filipowicz the first prize, holder commented on the result page that he was surprised when he looked at the competition results. "I would like to congratulate all the participants who have brought their projects to an end. There have been created lots of truly amazing pieces of art! Thus, I really appreciate it that my work has been recognized and chosen by the jury. I would like to thank Barbara Witkowska, Michał Horba and Kuba Dąbrowski for such big words. Thanks to everyone who has supported me with their opinions. It gave me a kick to complete this project. It was pleasure to participate in this competition!
We Fox Renderfarm congratulating all the winners !! keep up the amazing work
Key Words
Cloud Rendering Farm
|
Annecy Festival
|
MILESTONES
|
Fox Renderfarm
|
Desktop Client
|
Blender
|
Bollywood films
|
Hum3D Contest
|
NVIDIA
|
Silkroad Digital Vision
|
Malaysian Animated Films
|
Indiajoy
|
Art Competitions
|
Architectural Visualization
|
CGarchitect Architectural 3Dawards
|
Best cloud rendering services
|
Render cloud
|
VFX
|
Upin & Ipin
|
Green Book
|
Fox Renderfarm Interview
|
Mission Mangal
|
Kre8tif!
|
Fox Renderfarm Mini Program
|
CG
|
CG Tech Summit Malaysia
|
film works
|
cloud rendering
|
Golden Horse Award
|
Shadow
|
SIGGRAPH Asia 2018
|
Morrigan Flebotte
|
VWArtclub Annual *Contest
|
Asswad Mouhamad
|
animation works
|
IMax Studio
|
Boonie Bears
|
Renderosity
|
Gary S. Kennedy
|
Evermotion Challenge 2018
|
Brian Beaudry
|
Alita: Battle Angel
|
Bobby Bala
|
Mohit Sanchaniya
|
Katapix Media
|
Flying Car Productions
|
Razer
|
The Shipment
|
FoxRenderfarm
|
CG Tech Summit
|
Alpacalypse Productions
|
halloween
|
Hum3d Survial Car Challenge
|
Federico Ciuffolini
|
Ralf Sczepan
|
Iavor Trifonov
|
Clarisse
|
CGTS Malaysia
|
Isotropix
|
C4D
|
Tomasz Bednarz
|
V-Ray
|
Cinema 4D
|
MAXON
|
siggraph caf
|
Evermotion challenge 2017
|
CGTrader Space Competition
|
film of the year
|
Le Anh Nhan
|
Planet Unknown
|
Fox Renderfarm 2017 Achievements
|
CSFF
|
Julio Soto
|
boar 2017
|
Deep
|
SIGGRAPH Asia 2017
|
Chris Sun
|
Glass Cage
|
Making Life of Bri' n Chris
|
anthem studios
|
The Rookies
|
Peter Draper
|
Makuta VFX
|
Baahubali 2
|
CG Competition
|
enchantedmob
|
CG Studios
|
Academy Awards
|
CGVray
|
weeklycgchallenge
|
SketchUp
|
siggraph 2017
|
Chris Buchal
|
SIGGRAPH Asia
|
LightWave
|
Indigo Renderer
|
Rafael Chies
|
V-Ray RT
|
CPU Rendering
|
NVIDIA Iray
|
Chaos Group
|
OctaneRender
|
Redshift
|
STAR CORE
|
CICAF
|
VR
|
Mr. Hublot
|
Ribbit
|
GPU Rendering
|
Linux
|
Monkey Island
|
LuxRender
|
HPC
|
Render Farm
|
Life of Bri
|
WORLD LAB
|
Michael Wakelam
|
3D Rendering
|
Online Render Farm
|
Alibaba
|
Baahubali
|
阿里雲
|
Malaysia
|
VAX
|
Aliyun
|
2015 Hangzhou Computing Conference
|
Oscar
|
SIGGRAPH
|
CGTrader
|
Kunming Asia Animation Exhibition
|
Evermotion
|
RenderMan
|
Categories
---
Fox Renderfarm News
---
Fox Renderfarm Projects
---
Fox Renderfarm Lectures
---
CG Challenges
---
Top News
---
Blog
---
Fox News
---
Fox Talk
---
Trending
---
Recent News List
---
Fox Renderfarm, 2022년 연간 TPN 평가 프로세스 완료
2022-06-21
---
Ballerina: A CGI Fantasy Created by Kay John Yim
2022-06-15
---
시그라프 아시아 2022 컴튜터 아니매이션 페스티벌, 출품작 등록 시작
2022-06-08
---
ウィッシュ・ドラゴンから最大のウィッシュを見出す
2022-06-02
---
Zync Render 사용자가 알아두어야 두 가지 중요한 사항
2022-05-30
---
Call for Submissions: SIGGRAPH Asia 2022 Computer Animation Festival
2022-05-25
---
Zync Renderユーザーが知っておきたい2つの重要なこと
2022-05-17
---
Fox Renderfarm Evergreen Program in 2022
2022-04-29
---
Revealing Mitosis Process with Cinema 4D
2022-04-15
---
Partners