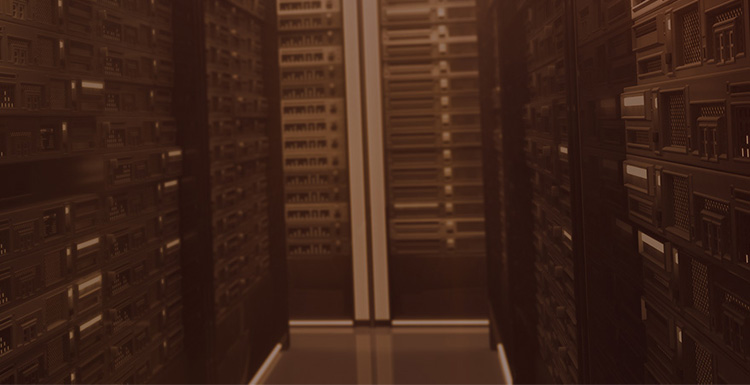 RAYVISION Offers Its Clients a Variety of Pricing Options Along With a Free Trial
The  cloud rendering services  previously known as Fox Renderfarm, have rebranded themselves as RayVision. They now offer their clients a variety of suitable and affordable pricing options along with a free trial.
Their pricing system has been called "remarkably accurate" by clients, and studios find it easier to trust them with their graphics because never charge for unsuccessful jobs. The website itself has a "Calculate Your Cost" section, which allows clients to calculate their prices by entering their rendering time per frame, the number of frames and the unit price. This transparency in pricing has made it easier for them to build a reputation and ensure a good customer base.
Their pricing is divided into three categories to make the whole process easier for the clients. A VIP customer is charged $0.57 per node, per hour. Gold customers are charged $1.03 per hour, and ordinary customers are charged $1.36 per hour. The company personally claims that its charge is accurate up to seconds. Furthermore, for rendering film class projects; it offers further discounts, the details of which are available on the website.
Image and video rendering projects generally require a high level of accuracy, and the quality expectations of the client are also quite high. Ray Vision aims to address this concern by allowing the clients to assess their services through a free trial. This makes it much easier for the clients to understand if their expectations will be met.
A spokesperson for the company was reported to have said, "Our company has an exceptionally client-centric approach. We view each of our customers as individuals and we make sure that their expectations are met. We understand that they are the most important part of our business and make sure that they are satisfied, in terms of price, quality and customer services."
About the Company:
Ray Vision was formed in 2010, and was the first company to offer a cloud rendering services platform to customers. In fact, the company is known to have pioneered "self-service cloud rendering". The internet technology company specializes in cluster rendering, parallel computing technology, and provides the computing services needed for cloud rendering . Some of the company's reputable customers include DreamWorks, SKG, Magic, and American Industrial Light.
Key Words
Cloud Rendering Farm
|
Annecy Festival
|
MILESTONES
|
Fox Renderfarm
|
Desktop Client
|
Blender
|
Bollywood films
|
Hum3D Contest
|
NVIDIA
|
Silkroad Digital Vision
|
Malaysian Animated Films
|
Indiajoy
|
Art Competitions
|
Architectural Visualization
|
CGarchitect Architectural 3Dawards
|
Best cloud rendering services
|
Render cloud
|
VFX
|
Upin & Ipin
|
Green Book
|
Fox Renderfarm Interview
|
Mission Mangal
|
Kre8tif!
|
Fox Renderfarm Mini Program
|
CG
|
CG Tech Summit Malaysia
|
film works
|
cloud rendering
|
Golden Horse Award
|
Shadow
|
SIGGRAPH Asia 2018
|
Morrigan Flebotte
|
VWArtclub Annual *Contest
|
animation works
|
Asswad Mouhamad
|
IMax Studio
|
Boonie Bears
|
Renderosity
|
Gary S. Kennedy
|
Evermotion Challenge 2018
|
Brian Beaudry
|
Alita: Battle Angel
|
Bobby Bala
|
Mohit Sanchaniya
|
Katapix Media
|
Flying Car Productions
|
Razer
|
The Shipment
|
FoxRenderfarm
|
CG Tech Summit
|
Alpacalypse Productions
|
halloween
|
Hum3d Survial Car Challenge
|
Federico Ciuffolini
|
Ralf Sczepan
|
Iavor Trifonov
|
Clarisse
|
CGTS Malaysia
|
Isotropix
|
C4D
|
Tomasz Bednarz
|
V-Ray
|
Cinema 4D
|
MAXON
|
siggraph caf
|
Evermotion challenge 2017
|
CGTrader Space Competition
|
film of the year
|
Le Anh Nhan
|
Planet Unknown
|
Fox Renderfarm 2017 Achievements
|
CSFF
|
Julio Soto
|
boar 2017
|
Deep
|
SIGGRAPH Asia 2017
|
Chris Sun
|
Glass Cage
|
Making Life of Bri' n Chris
|
anthem studios
|
The Rookies
|
Peter Draper
|
Makuta VFX
|
Baahubali 2
|
CG Competition
|
enchantedmob
|
CG Studios
|
Academy Awards
|
CGVray
|
weeklycgchallenge
|
SketchUp
|
siggraph 2017
|
Chris Buchal
|
SIGGRAPH Asia
|
LightWave
|
Indigo Renderer
|
Rafael Chies
|
V-Ray RT
|
CPU Rendering
|
NVIDIA Iray
|
Chaos Group
|
OctaneRender
|
Redshift
|
STAR CORE
|
CICAF
|
VR
|
Mr. Hublot
|
Ribbit
|
GPU Rendering
|
Linux
|
Monkey Island
|
LuxRender
|
HPC
|
Render Farm
|
Life of Bri
|
WORLD LAB
|
Michael Wakelam
|
3D Rendering
|
Online Render Farm
|
Alibaba
|
Baahubali
|
阿里雲
|
VAX
|
Malaysia
|
Aliyun
|
2015 Hangzhou Computing Conference
|
Oscar
|
SIGGRAPH
|
CGTrader
|
Kunming Asia Animation Exhibition
|
Evermotion
|
RenderMan
|
Categories
---
Fox Renderfarm News
---
Fox Renderfarm Projects
---
Fox Renderfarm Lectures
---
CG Challenges
---
Top News
---
Blog
---
Fox News
---
Fox Talk
---
Trending
---
Recent News List
---
Fox Renderfarm Evergreen Program in 2022
2022-04-29
---
Revealing Mitosis Process with Cinema 4D
2022-04-15
---
MayaとZBrushでEpic Leviathan Roverの作成方法
2022-03-22
---
Interview with Squids Visual Arts, VFX Creator of the Vodafone x Salah Campaign
2022-03-11
---
Creating a Angry Snowman With Blender
2022-03-02
---
How to Render Realistic Snow With Blender
2022-02-28
---
SIGGRAPH Asiaは2021、東京で初のハイブリッド版が無事開催
2022-02-25
---
Interview With Andrey Oliver, Who Won First Place in the Student Category of FGT3D Snowman Challenge
2022-02-24
---
Interview with Massimiliano Napoli, COO of Diorama: Diorama's Aesthetic and Their Secrets behind the Post-pandemic Success
2022-02-23
---
Partners