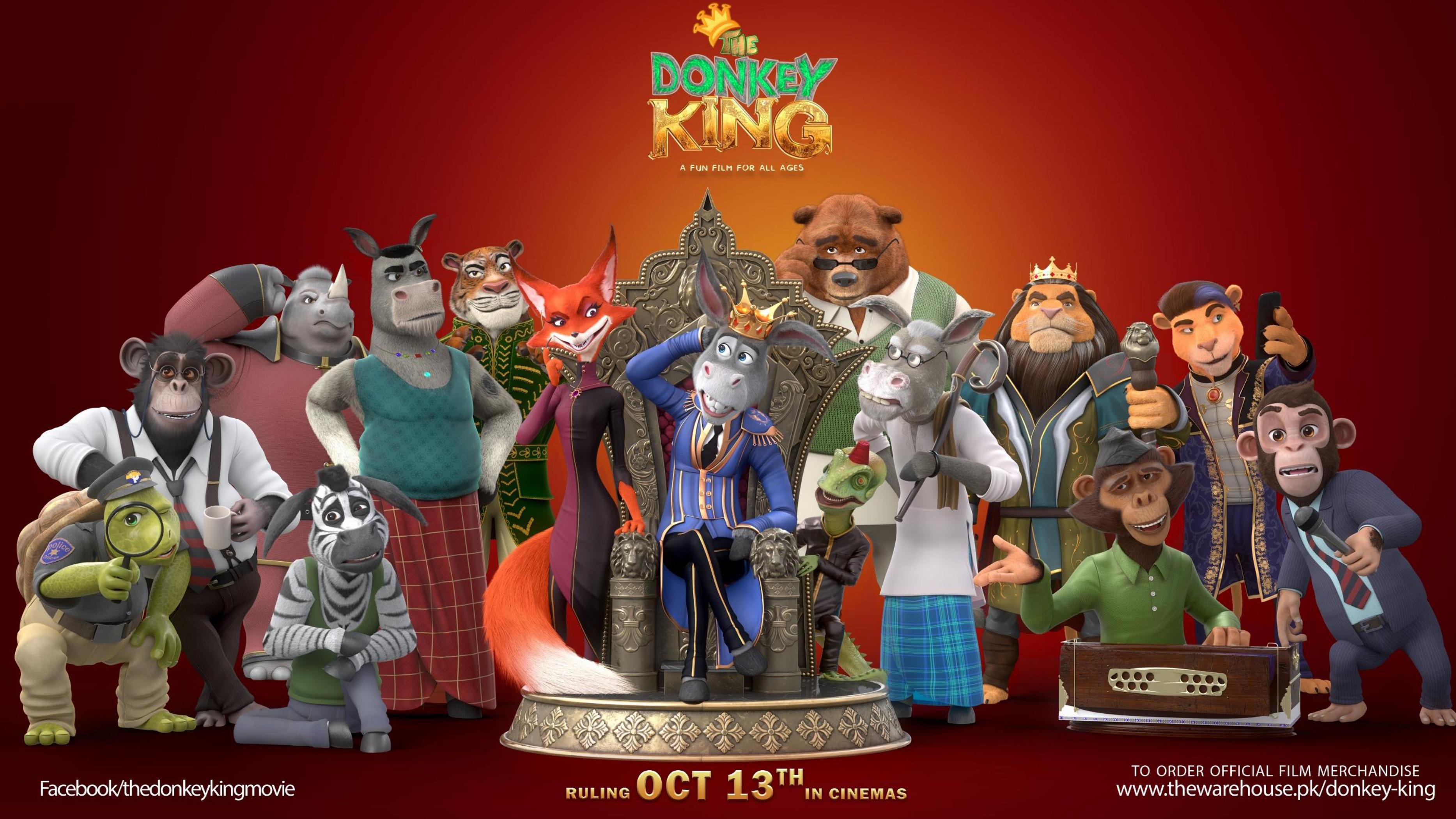 Aziz Jindani | Studios Life Is Better with Fox Renderfarm
Fox Renderfarm News | Top News | Trending | Fox Talk
The much awaited and biggest Pakistan's and Talisman's first animated film - 'The Donkey King' will be released today, which will hit box office across Pakistan. Director Aziz Jindani and others attended the grand ceremony of The Donkey King. Aziz Jindani succeeded in giving a great gift to viewers and fans in shape of The Donkey King. And marketing and promotions have been unprecedented for any movie to have come out from Pakistan. Fox Renderfarm specially interviewed with him for the production story of The Donkey King.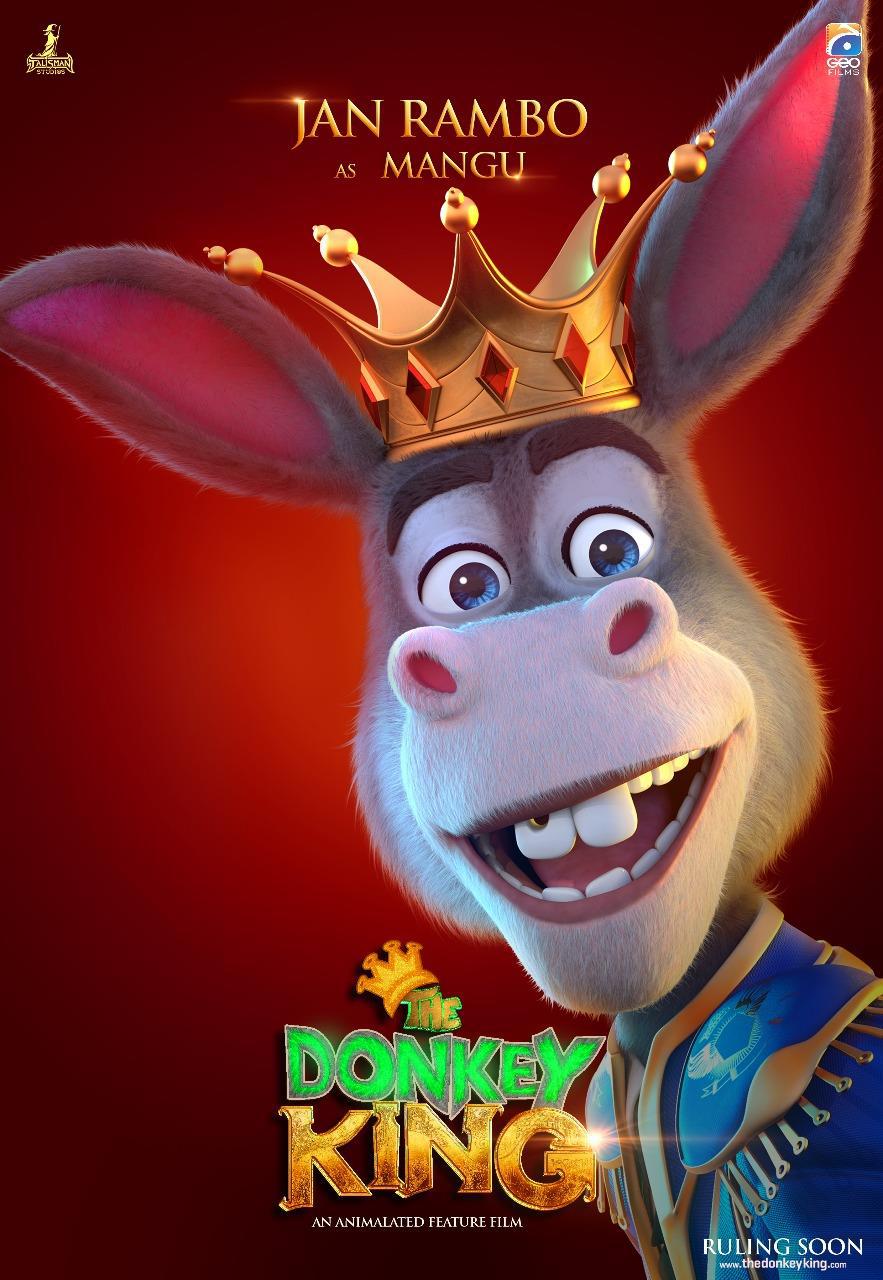 The Plot
A roller coaster comedy film for all ages with a crisp run time of 105 minutes. Language is Urdu / Hindi with subtitles in English and Arabic. This is the story of Mangu, a happy go lucky, dreamer donkey. In his quest to realize his dreams and transcend his being, Mangu accidentally ends up as the "popular choice" to be the King of Azad Nagar. Little did he know that he was a mere pawn in the machivallaious design of Ms. Fitna (a fox) who had her ulterior motives to dethrone the Lion and prevent heir apparent from succeeding him. Will Mangu rise to be the king he had promised to be or will he resign to being a puppet? Will Fitna succeed in realizing her ulterior goals? Will Azad Nagar ever recover from this chaos?
Aziz Jindani – Co-Producer & Director
A global brand builder with +17 years experience at Procter & Gamble across Pakistan, USA, Singapore, Kenya, and UAE.The architect of the Commander Safeguard animated series, a branded entertainment property designed to promote the importance of hand washing among children. This is the longest running and most popular local animated series in Pakistan and has also been re-applied across China, Philippines, Russia, Nigeria, Mexico, and the Arabian Peninsula. Commander Safeguard is featured as a case study on marketing to Low-income consumers in 5th Edition of Advertising and Integrated Brand Promotion by Chris Allen and Thomas Guinn (University of Cincinnati, Montana University and University of Wisconsin). Aziz has furthered his passion for animation by establishing Talisman Animation Studios, a storytelling company with the objective to create original Pakistani IP content. The Donkey King movie is the first property to come out of this endeavor.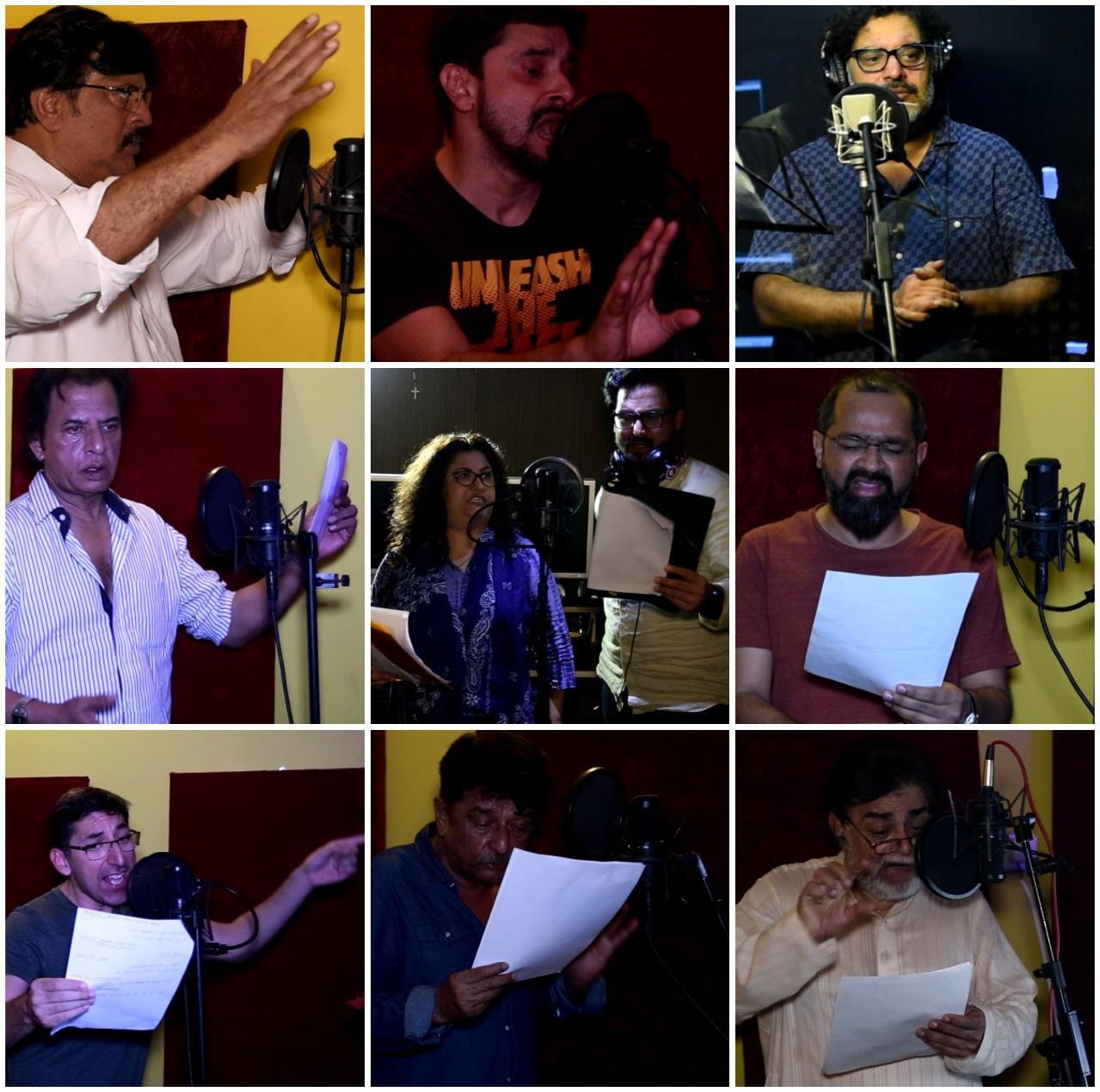 Interview with Aziz Jindani
1. Please tell us something about yourself, what do you do and what film projects have you participated?
I am a career brand builder with over 18 years of experience at Procter & Gamble, working across USA, Singapore, Kenya, Dubai, and Karachi. During this time I happen to lead the client team that created an animated superhero property for a leading anti-bacterial soap brand (Safeguard / sold under the trademark of Shu Fu chiya in China). This superhero character achieved cult status in Pakistan and has been reapplied in various parts of the world including China.  More recently, I have given up my P&G job and set up a content creation company in Pakistan by the name of Talisman Animation Studios and our first project is this film called The Donkey King.
2. Can you briefly introduce The Donkey King?
The Donkey king is an animated family comedy for children and children at heart. It's a story of Mangu, a dreamer, happy go lucky donkey. The story traces Mangu's extraordinary journey from a small town dhobhi ghat to a royal palace during which he rises, falls and then rises again to prove to the world that he may be born a donkey, but is not one. In a nutshell, Donkey King is an allegorical story of the triumph of an underdog. The core objective of the film is to inspire children and adults alike to reach their full potential, regardless of the skills and talents they are born with.The film has an ensemble voice cast including some of the top names from Pakistan film industry. These include Jan Rambo, Hina Dilpazir, Jawed Sheikh, Ghulam Mohiuddin, Ismail Tara, Shabbir Jan, Irfan Khoosat, Ahsan Rahim, Adeel Hashmi and Faisal Qureshi amongst others. The music score is done by Shani Arshad and songs are composed by Asrar, Shuja Haider and Shani. Direction, Story & Screenplay is by Aziz Jindani, former Global Business Unit head Procter & Gamble and architect of proven, successful iconic Commander Safeguard Animation Series.
3. Is it your own IP? How it was generated before making it into the animated film?
Yes. 100% original IP. It was developed over a period of 12-18 months before we embarked on production with extensive and iterative concept development exercise.
4. How long it took to finish the whole production? Any complicated scenes or technical barrier during the project? How you manage it?
All in all, it took us about 2.5 years to finish the film from start to finish. The climax sequence (6 mins of the thrilling chase) was the most difficult one to execute. The biggest technical barrier was the slow rendering time locally due to a fur-based character and limited render capacity in-house. That is where Fox came in.
5. Before using Fox Renderfarm, how you solve your rendering? Any big differences?
As said earlier, we were rendering in-house but were constrained by available nodes and high render time/frame due to fur based characters. The biggest difference between in-house and Fox is speed and reliability. Our speed shot up almost  5 times and there were seldom any issues with the output.  It was a great enabler to complete the project on time.
6. How do you think of Fox Renderfarm? Any comment?
I think of Fox as a savior for small production houses with big ambitions, like us. The cloud rendering solution is both affordable and reliable supported by some of the most collaborative team.
7. It's going to be released very soon, what do you want to say to the audience?
Well, what can I say? I'd just like each and everyone to see this film because it has a relevant story that appeals to children and children at heart and is made by a bunch of crazy people at Talisman Studios who have refused to grow up.
Key Words
3D Art Competitions
|
3D Tool
|
Trailer
|
Fox Renderfarm Promotion
|
Cloud Rendering Farm
|
Annecy Festival
|
MILESTONES
|
Fox Renderfarm
|
Desktop Client
|
Blender
|
Bollywood films
|
Hum3D Contest
|
NVIDIA
|
Silkroad Digital Vision
|
Malaysian Animated Films
|
Indiajoy
|
Architectural Visualization
|
CGarchitect Architectural 3Dawards
|
Best cloud rendering services
|
Render cloud
|
VFX
|
Upin & Ipin
|
Green Book
|
Fox Renderfarm Interview
|
Mission Mangal
|
Kre8tif!
|
Fox Renderfarm Mini Program
|
CG
|
CG Tech Summit Malaysia
|
film works
|
cloud rendering
|
Golden Horse Award
|
Shadow
|
SIGGRAPH Asia 2018
|
Morrigan Flebotte
|
VWArtclub Annual *Contest
|
Asswad Mouhamad
|
animation works
|
IMax Studio
|
Boonie Bears
|
Renderosity
|
Gary S. Kennedy
|
Evermotion Challenge 2018
|
Brian Beaudry
|
Bobby Bala
|
Mohit Sanchaniya
|
Katapix Media
|
Flying Car Productions
|
Razer
|
The Shipment
|
FoxRenderfarm
|
CG Tech Summit
|
Alpacalypse Productions
|
halloween
|
Hum3d Survial Car Challenge
|
Federico Ciuffolini
|
Ralf Sczepan
|
Iavor Trifonov
|
Clarisse
|
CGTS Malaysia
|
Isotropix
|
C4D
|
Tomasz Bednarz
|
V-Ray
|
Cinema 4D
|
MAXON
|
siggraph caf
|
Evermotion challenge 2017
|
CGTrader Space Competition
|
film of the year
|
Le Anh Nhan
|
Planet Unknown
|
Fox Renderfarm 2017 Achievements
|
CSFF
|
Julio Soto
|
boar 2017
|
Deep
|
SIGGRAPH Asia 2017
|
Chris Sun
|
Glass Cage
|
Making Life of Bri' n Chris
|
anthem studios
|
The Rookies
|
Peter Draper
|
Makuta VFX
|
Baahubali 2
|
CG Competition
|
enchantedmob
|
CG Studios
|
Academy Awards
|
CGVray
|
weeklycgchallenge
|
SketchUp
|
siggraph 2017
|
Chris Buchal
|
SIGGRAPH Asia
|
LightWave
|
Indigo Renderer
|
Rafael Chies
|
V-Ray RT
|
CPU Rendering
|
NVIDIA Iray
|
Chaos Group
|
OctaneRender
|
Redshift
|
STAR CORE
|
CICAF
|
VR
|
Mr. Hublot
|
Ribbit
|
GPU Rendering
|
Linux
|
Monkey Island
|
LuxRender
|
HPC
|
Render Farm
|
Life of Bri
|
WORLD LAB
|
Michael Wakelam
|
3D Rendering
|
Online Render Farm
|
Alibaba
|
Baahubali
|
VAX
|
Malaysia
|
2015 Hangzhou Computing Conference
|
Oscar
|
SIGGRAPH
|
CGTrader
|
Kunming Asia Animation Exhibition
|
Evermotion
|
RenderMan
|
Categories
---
Fox Renderfarm News
---
Fox Renderfarm Projects
---
Fox Renderfarm Lectures
---
CG Challenges
---
Top News
---
Blog
---
Fox News
---
Fox Talk
---
Trending
---
Recent News List
---
Disney Drops Official Trailer for 'Once Upon a Studio'
2023-09-29
---
VFX Breakdown of 'Transformers: Rise of the Beasts' by MPC
2023-09-26
---
Diwali Special Offer 2023 For Indian Friends
2023-09-25
---
Fox Renderfarm Now Supports 3ds Max 2024!
2023-09-22
---
Disney+ Drops Teaser Trailer for 'Percy Jackson and The Olympians'
2023-09-21
---
This Halloween! Join FGT3D Pumpkin Mage Challenge
2023-09-20
---
Revealing Adobe's Substance 3D Connector
2023-09-19
---
'Aquaman and the Lost Kingdom' Gets Official Trailer
2023-09-18
---
2023 추석 특별 이벤트, 한국 사용자만 적용!
2023-09-15
---
Partners