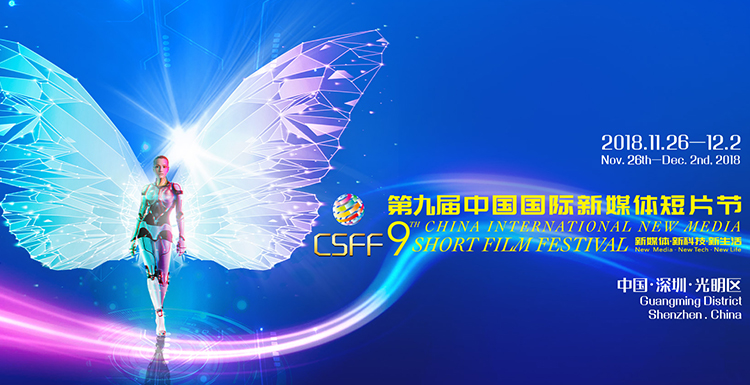 CSFF 9th | Fox Renderfarm & Future Goddess Are Waiting For You!
Fox News | Fox Renderfarm News | Trending
cloud rendering | Render Farm | Fox Renderfarm | CSFF
Find Resources? Find Projects? Find Cooperation? Looking for creativity, finding Bo Le, and seeking a swift horse... A variety of needs in one step!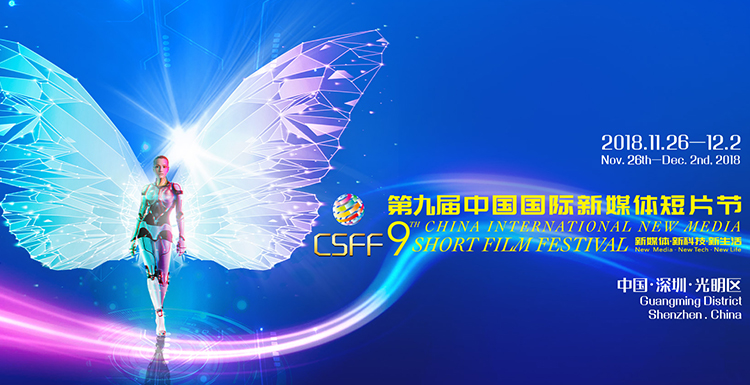 Since 2010, China International New Media Short Film Festival has been held for eight consecutive years, providing a broad platform for creative exchange and resource exchange. The ninth short film festival will also arrive as scheduled from November 26th to December 2nd. This short film festival takes "New Media, New Technology, New Life" as the theme, and the "Future Goddess" with full of science and technology leads us to experience the progress of science and technology!
As in previous years, this year's short film festival market is still receiving much attention. In order to promote the cooperation of exhibitors' projects more effectively, the ninth short film festival trading market will be held in the form of "face-to-face meeting". More than 50 exhibitors from 12 countries and regions will gather together with more than 100 companies, including China Film Group, Rayvision Technology, Huaqiang Group and other companies and Turkish, Kyrgyzstan, Iran, Spain, New Zealand short film institutions, to build a communication platform for enterprises to create a good atmosphere of communication.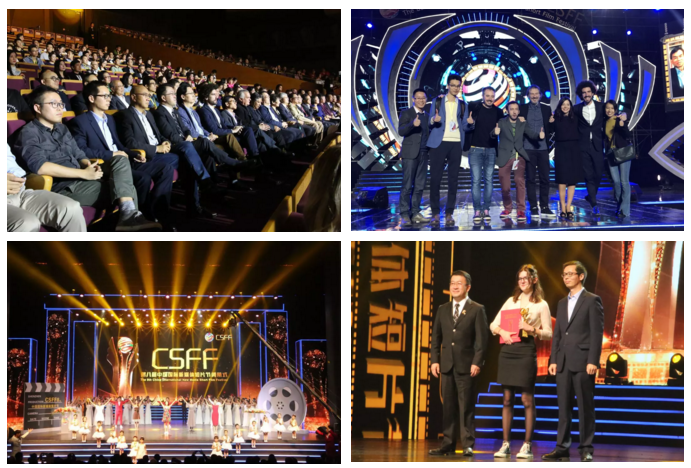 As the world's leading visual cloud computing service platform, Fox Renderfarm has participated in several short film festivals. In the 8th Short Film Festival, Fox Renderfarm not only provided support for the original works of Jin Peng's short film directors and creative short films of college students across the country, but also reached in-depth cooperation with the CSFF 8th.
After a year of unremitting efforts, Fox Renderfarm has also improved a lot in technology and services. In 2018, Fox Renderfarm splits the rendering client into two, the rendering of the film and the render farm are carried out independently, with significant synergies. The number of artists currently using Fox Renderfarm has exceeded 1 million, and Fox Renderfarm has a computing power of 500,000 cores per hour, ranking the top five in the world. In addition, Fox Renderfarm also launched the radium speed file transfer acceleration service to provide efficient cloud rendering for the industry while speeding up the transfer speed and greatly improving the efficiency of the industry!
In CSFF 9th, Fox Renderfarm will also attend the Opening and Closing Ceremonies and the Face-to-face Meeting of the trading market (Booth No. B09). We look forward to exchanges and learning with domestic and foreign companies and exhibitors, and continue to develop for the industry. Provide assistance.
Key Words
MILESTONES
|
Fox Renderfarm
|
Desktop Client
|
Blender
|
Bollywood films
|
Hum3D Contest
|
NVIDIA
|
Silkroad Digital Vision
|
Malaysian Animated Films
|
Indiajoy
|
Art Competitions
|
Architectural Visualization
|
CGarchitect Architectural 3Dawards
|
Best cloud rendering services
|
Render cloud
|
VFX
|
Upin & Ipin
|
Green Book
|
Fox Renderfarm Interview
|
Mission Mangal
|
Kre8tif!
|
Fox Renderfarm Mini Program
|
CG
|
CG Tech Summit Malaysia
|
Zhang Yimou
|
film works
|
cloud rendering
|
Golden Horse Award
|
Shadow
|
SIGGRAPH Asia 2018
|
Morrigan Flebotte
|
VWArtclub Annual *Contest
|
animation works
|
Asswad Mouhamad
|
IMax Studio
|
Boonie Bears
|
Renderosity
|
Gary S. Kennedy
|
Evermotion Challenge 2018
|
Brian Beaudry
|
Alita: Battle Angel
|
Bobby Bala
|
Mohit Sanchaniya
|
Katapix Media
|
Flying Car Productions
|
Razer
|
The Shipment
|
FoxRenderfarm
|
CG Tech Summit
|
Alpacalypse Productions
|
halloween
|
Hum3d Survial Car Challenge
|
Federico Ciuffolini
|
Ralf Sczepan
|
Iavor Trifonov
|
Clarisse
|
CGTS Malaysia
|
Isotropix
|
C4D
|
Tomasz Bednarz
|
V-Ray
|
Cinema 4D
|
MAXON
|
siggraph caf
|
Evermotion challenge 2017
|
CGTrader Space Competition
|
film of the year
|
Le Anh Nhan
|
Planet Unknown
|
Fox Renderfarm 2017 Achievements
|
CSFF
|
Julio Soto
|
boar 2017
|
Deep
|
SIGGRAPH Asia 2017
|
Chris Sun
|
Glass Cage
|
Fox Renderfarm
|
Making Life of Bri' n Chris
|
anthem studios
|
The Rookies
|
Peter Draper
|
Makuta VFX
|
Baahubali 2
|
CG Competition
|
enchantedmob
|
CG Studios
|
Academy Awards
|
CGVray
|
weeklycgchallenge
|
SketchUp
|
siggraph 2017
|
Chris Buchal
|
SIGGRAPH Asia
|
LightWave
|
Indigo Renderer
|
Rafael Chies
|
V-Ray RT
|
CPU Rendering
|
NVIDIA Iray
|
Chaos Group
|
OctaneRender
|
Redshift
|
STAR CORE
|
CICAF
|
VR
|
Mr. Hublot
|
Ribbit
|
GPU Rendering
|
Linux
|
Monkey Island
|
LuxRender
|
HPC
|
Render Farm
|
Life of Bri
|
WORLD LAB
|
Michael Wakelam
|
3D Rendering
|
Online Render Farm
|
Alibaba
|
Baahubali
|
阿里雲
|
VAX
|
Malaysia
|
Aliyun
|
2015 Hangzhou Computing Conference
|
Oscar
|
SIGGRAPH
|
CGTrader
|
Kunming Asia Animation Exhibition
|
Evermotion
|
RenderMan
|
Categories
---
Fox Renderfarm News
---
Fox Renderfarm Projects
---
Fox Renderfarm Lectures
---
CG Challenges
---
Top News
---
Blog
---
Fox News
---
Fox Talk
---
Trending
---
Recent News List
---
Call For Submissions: FGT3D 'Hero' Challenge
2020-07-08T06:31:02.293Z
---
Lomas Post, One of Mexico´s Top Ad Agencies, Won the May Winner of Fox's Got Talent
2020-07-06T06:39:14.836Z
---
SIGGRAPH Asia 2020 Goes Virtual
2020-07-03T11:18:09.554Z
---
How to Build a Realistic Character in Maya
2020-07-03T08:05:07.636Z
---
Call for Submissions: SIGGRAPH Asia 2020 Computer Animation Festival
2020-07-02T08:55:12.838Z
---
E-Meet Fox Renderfarm @ Annecy 2020 Online
2020-06-19T08:27:20.677Z
---
How to Build A Magnificent Space Carrier in UE4
2020-06-12T09:33:11.012Z
---
Creating a Magical Library Inspired by Harry Potter in 3ds Max
2020-05-25T08:00:01.021Z
---
Creating a Hyper Futuristic Robot Under an AI Generative System in Blender
2020-05-20T07:40:06.217Z
---
Partners