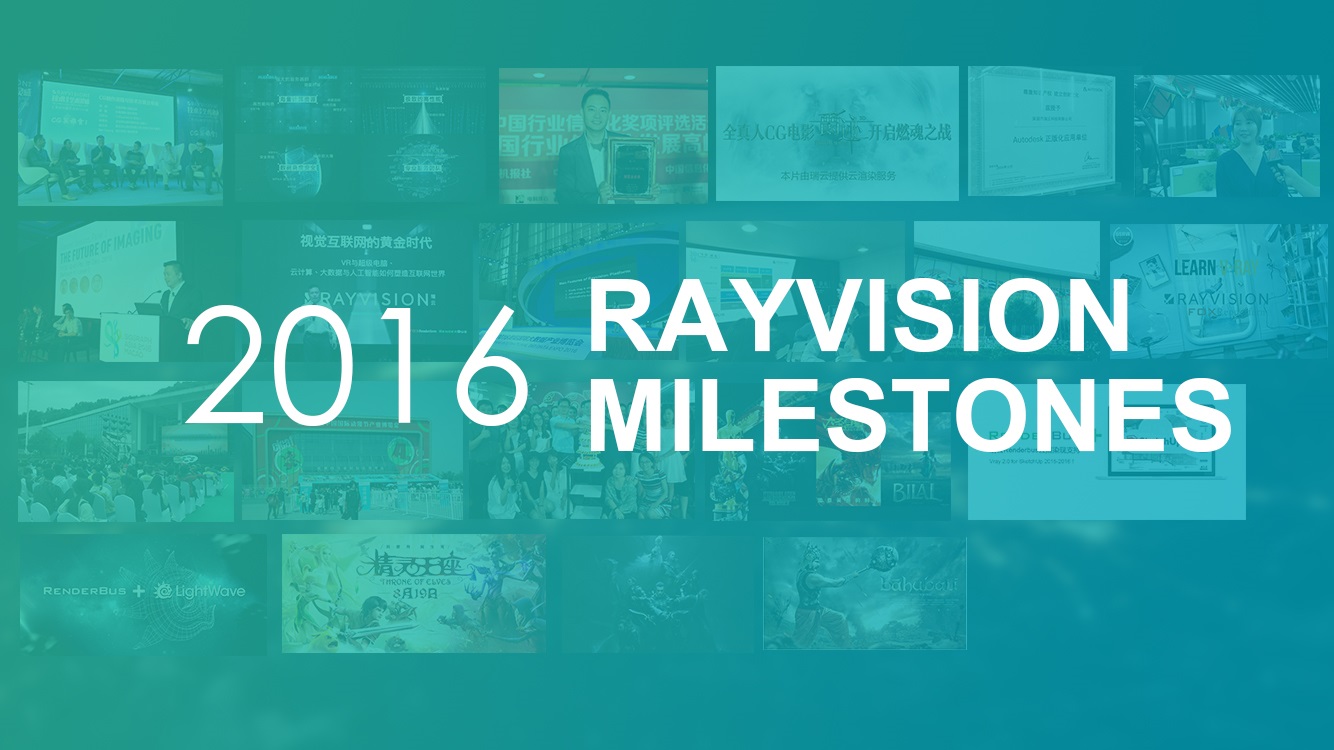 RAYVISION MILESTONES in 2016
Fox Renderfarm News | Top News | Trending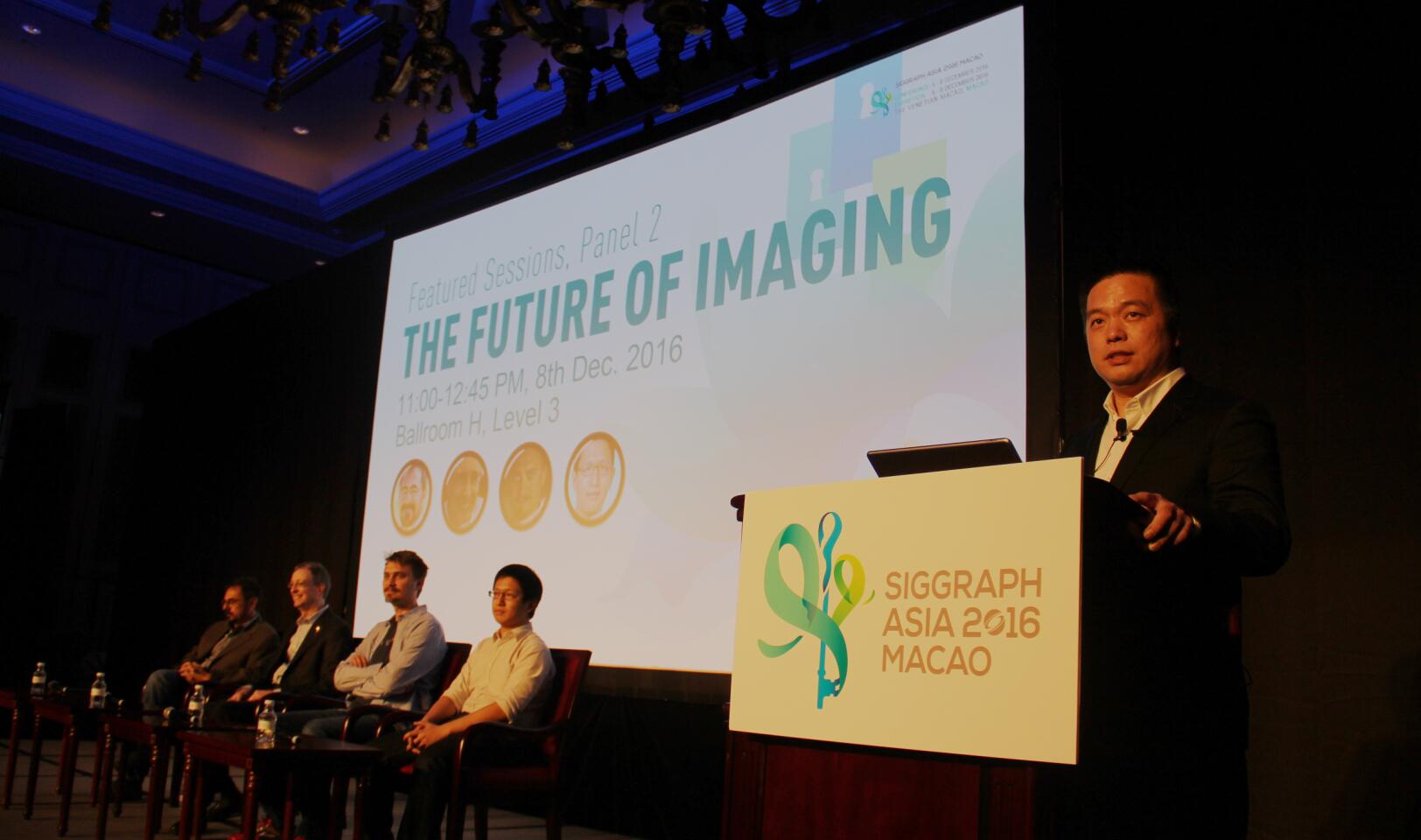 Timeline: 7/12/2016 SIGGRAPH Asia Featured Sessions Planned by RAYVISION
As experienced entrepreneur in computer graphics industry, Hsin-Yao Liang, the president of RAYVISION (Fox Renderfarm), took the Featured Sessions Chair of SIGGRAPH Asia 2016. Hosted by Hsin-Yao Liang and planned by RAYVISION, Featured Sessions have 2 panels: He's Back! T2 25 Years Later (Panel 1) & The Future of Imaging (Panel 2). Many authoritative experts and scholars from computer graphics industry all over the world come together to attend this grand meeting.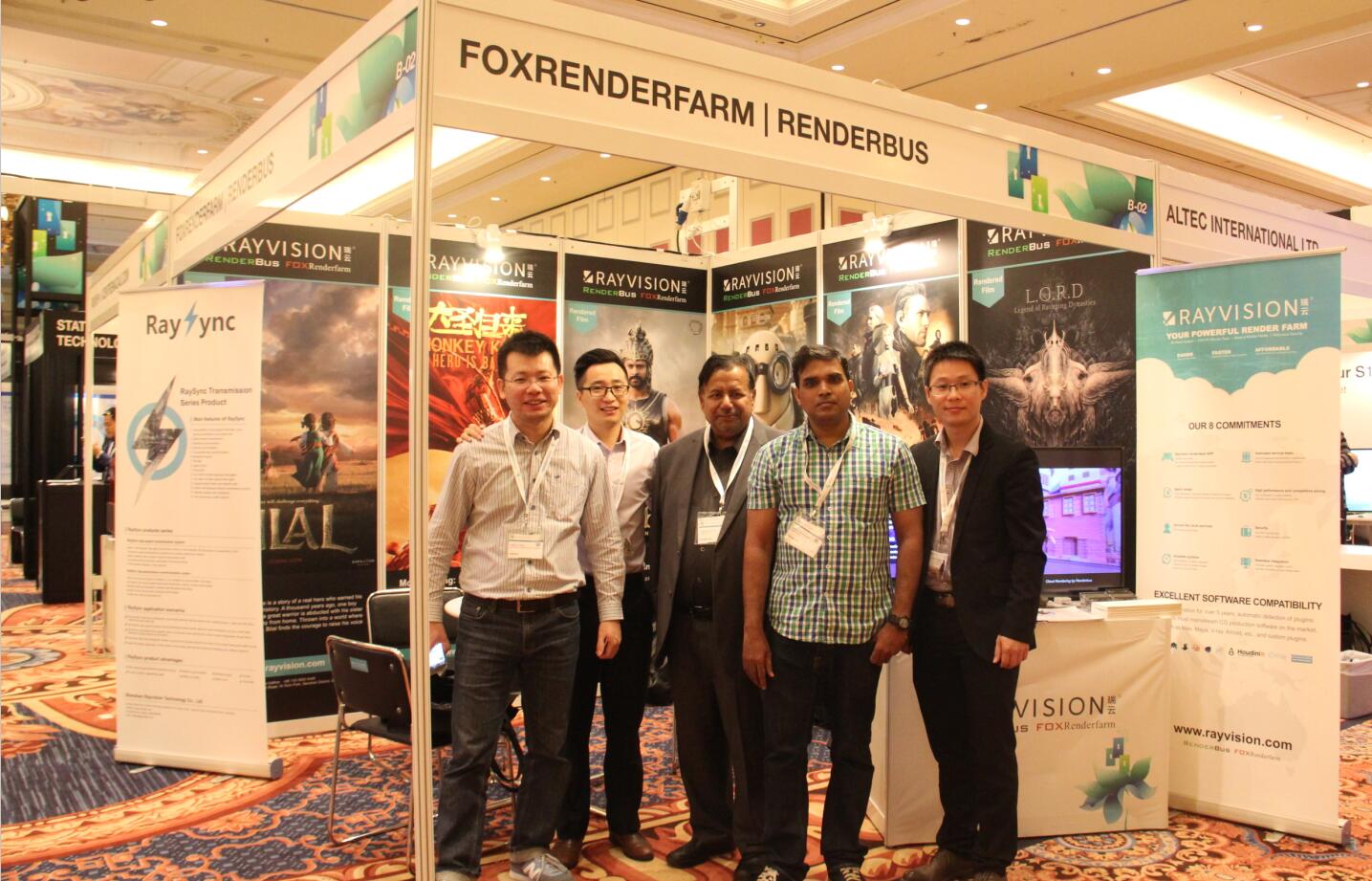 Timeline: 6/12/2016 RAYVISION - The Only Chinese Enterprise Representative of SIGGRAPH Asia Committee
The 9th ACM SIGGRAPH Conference and Exhibition on Computer Graphics and Interactive Techniques in Asia (SIGGRAPH Asia 2016) attracts more than 6000 industry leaders, experts and scholars of computer graphics and interactive techniques. As the only Chinese enterprise representative of the committee, RAYVISION (Fox Renderfarm) attended SIGGRAPH Asia 2016 as the exhibitor (Booth B-02) and displayed their splendid rendering projects, which drew attention of the worldwide experts in the field of computer graphics and interactive techniques.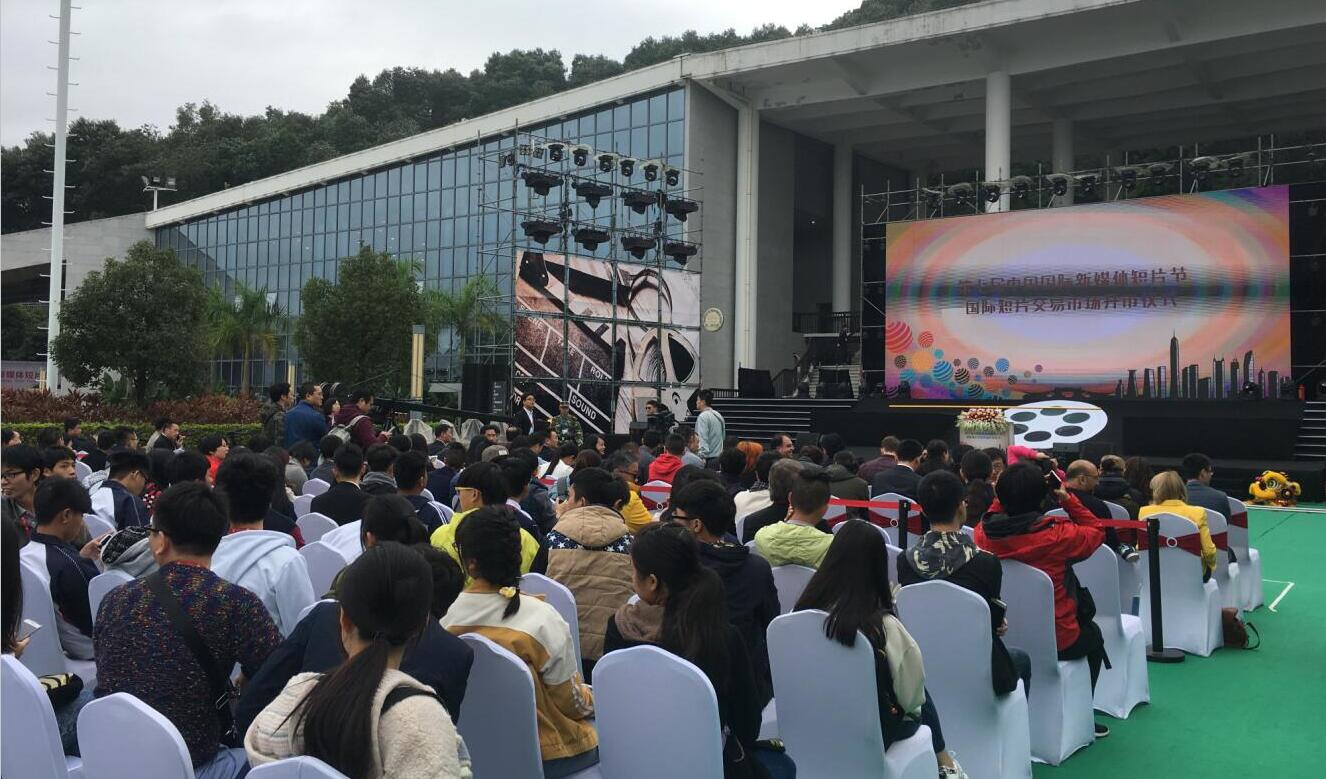 Timeline: 28/11/2016 RAYVISION Was Invited to Attend CSFF
The 7th China International New Media Short Film Festival (CSFF) is the only state-level international short film festival in China. CSFF has been witnessed rapid increase in its influence, it attracted film agencies from 18 countries and regions, and made itself one of the most significant short film festivals acknowledged by the industry and one of the three major film & TV cultural activities in China, with the other two being Beijing International Film Festival and the Shanghai International Film Festival. The high ratio international agency attendance, high level of specialization and advanced film & TV equipment are the highlights of this year's festival.. As the exhibitor of New Technology Interactive Experience Area, RAYVISION aims to accelerate the development of new media industry and promote the exchanges and cooperation of international culture.
Timeline: 15/11/2016 RAYVISION Held First CGTS in Shenzhen
RAYVISION held first CGTS (CG Tech Summit) in Shenzhen on November 12th, 2016. With the popularity of Hollywood's top CG works, we gradually realized that CG technology not only explores the possibility of artistic expression, but also provides the audience with a higher quality of visual experience. Art challenges technology all the time. How to solve the technical problems during the film production, how to improve production efficiency are the purposes that RAYVISION launched the CGTS. Themed as "Technology Inspires Art", CGTS chose Shenzhen as the first station, gathered the most professional CG elites, provided a platform for them to share and exchange their experience.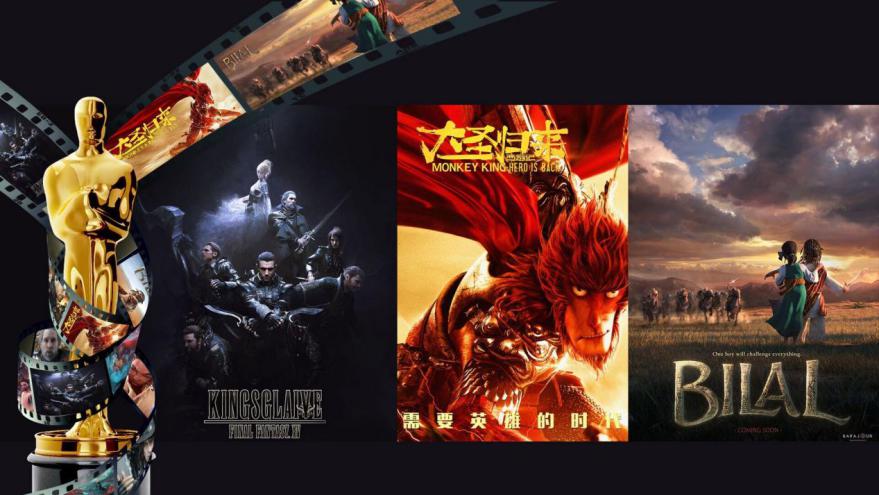 Timeline: 10/11/2016 3 Films Rendered by Fox Renderfarm Eligible for 89th Oscar Best Animation Award
The Academy of Motion Picture Arts and Science (AMPAS) recently released the official notice that 27 animated films participate 89th Oscar Best Animation Award which creates the record on quantity. 3 of these submitted animated films were rendered by Fox Renderfarm: Monkey King: Hero Is Back (China), Kingsglaive Final Fantasy XV (Japan) and Bilal (Dubai). Back to 2014, Mr. Hublot rendered by Fox Renderfarm won the 86th Oscar Best Animated Short Film Award. It clearly shows that the projects rendered by Fox Renderfarm are excellent.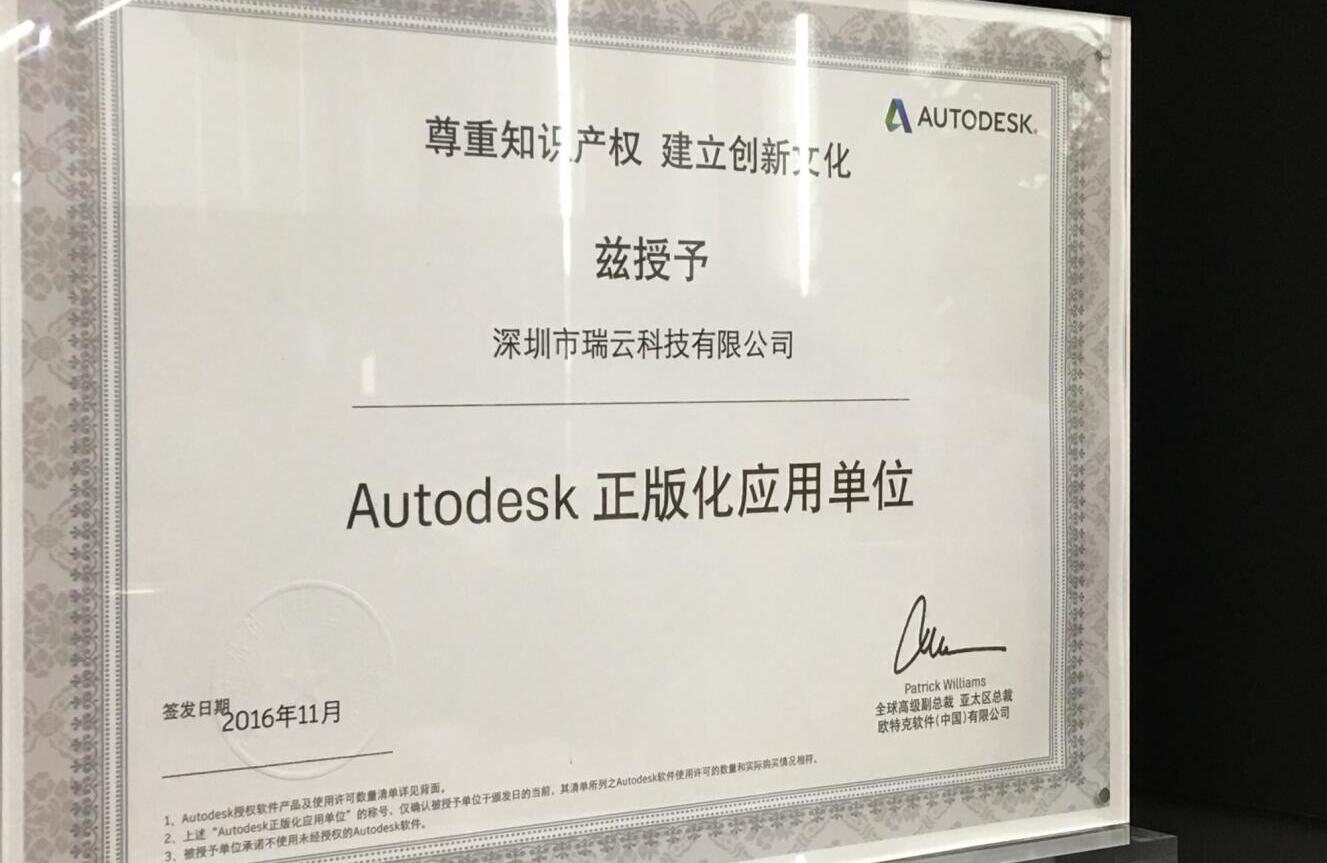 Timeline:1/11/2016 RAYVISION Got A Certification for Applying Authentic Autodesk Software
As the core of Internet+ era, the software is widely applied in every aspect of economy society. RAYVISION always respects intellectual property, improves the awareness of software copyright protection. Therefore, RAYVISION got a certification for applying authentic Autodesk software in November 2016. Moreover, RAYVISION strongly promoted the use of genuine software, and got certifications of several large enterprises worldwide, such as Pixar's RenderMan, Arnold, V-Ray and IBM.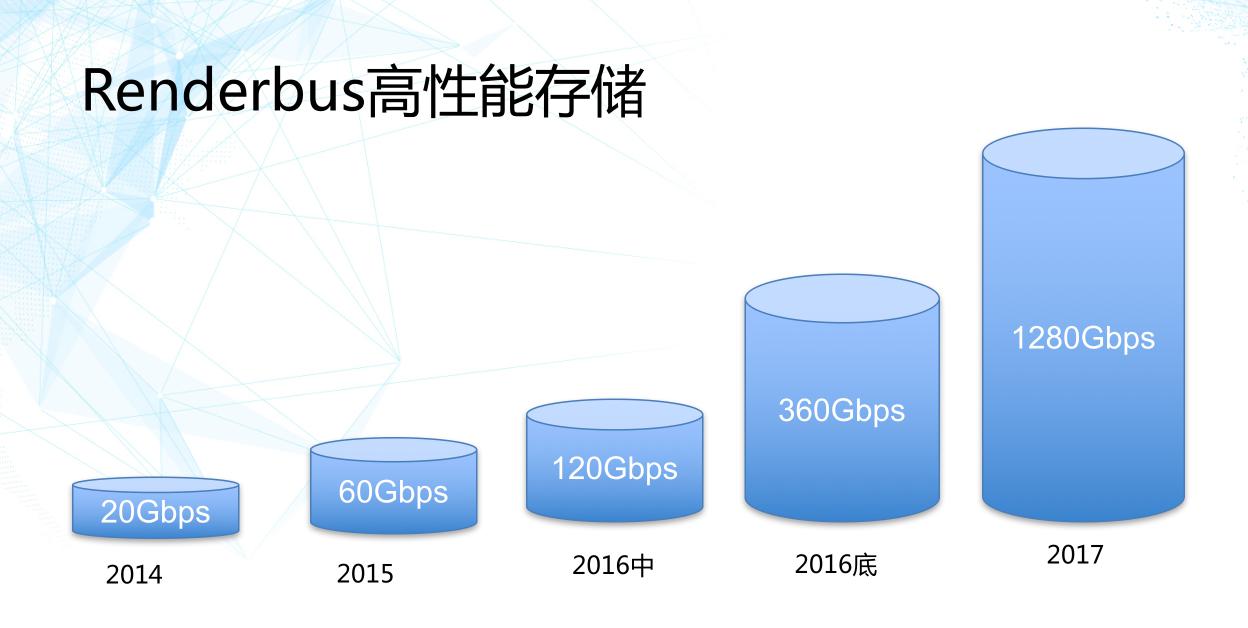 Timeline: 25/10/2016 RAYVISION's Internal Storage Was Upgraded to 360Gbps
Storage is the core facility applied to the cluster. By applying the data classification, RAYVISION extended the data storage with memory, SSD and common disk. RAYVISION's distributed storage throughput used by the cluster of every 1000 nodes were upgraded to unprecedented 360Gbps, which completely solved the problem of frame stucking caused by insufficient memory. In order to adapt to the special effects rendering, RAYVISION planned to upgrade the throughput of every cluster by 4 times in 2017.
Timeline: 17/10/2016 RAYVISION Demonstrated Cloud Computing Force behind Visual Industry
The Computing Conference 2016 was held in Yunqi Town of Hangzhou on October 13th, 2016. The Conference unprecedentedly attracted a large crowd of entrepreneurs and experts from all over the world. The Visual Processing Venue tended to be the most popular session. In the Visual Processing Venue, Kenny Zou, the general manager of RAYVISION, demonstrated the cloud computing force behind visual industry by 3 aspects: the great challenge of film industry, FoxRenderfarm's cloud rendering service, the value of cloud rendering industry. As the leader of cloud rendering industry, RAYVISION was the first company to put forward the concept of "cloud rendering" in the field of visual computing and make the 3 features (scalable, cost effective, usability) of cloud rendering to be more remarkable.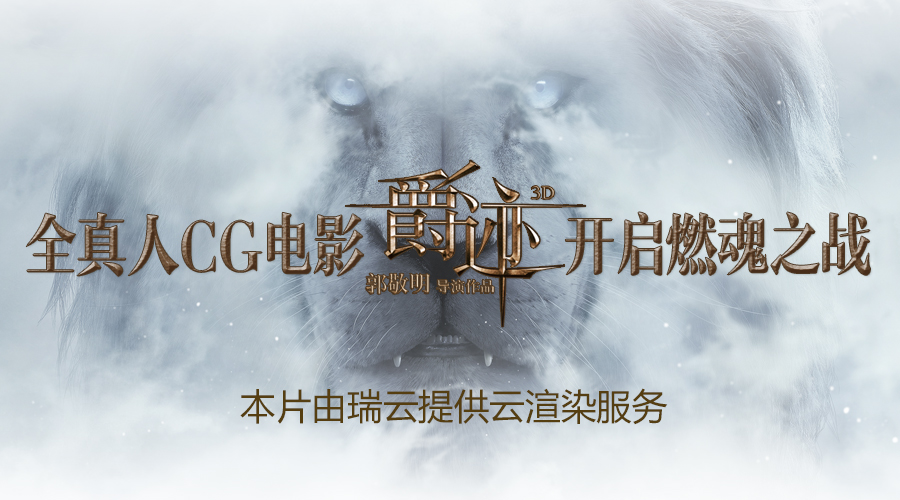 Timeline: 30/9/2016 China's First Full Realistic Human CGI L.O.R.D Was Released
L.O.R.D (Legend of Ravaging Dynasties) is a fantasy film directed by Jingming Guo, which adapted from his novel with the same title. As the investor and producer of L.O.R.D, Original Force took the responsibility of production, including character design, role scanning, action & expression and CG animation. RAYVISION had the honour to render this China's first full realistic human CGI film. In the release of L.O.R.D, RAYVISION conducted an exclusive interview with Original Force's production team who highly appreciated the expertise and service of Fox Renderfarm.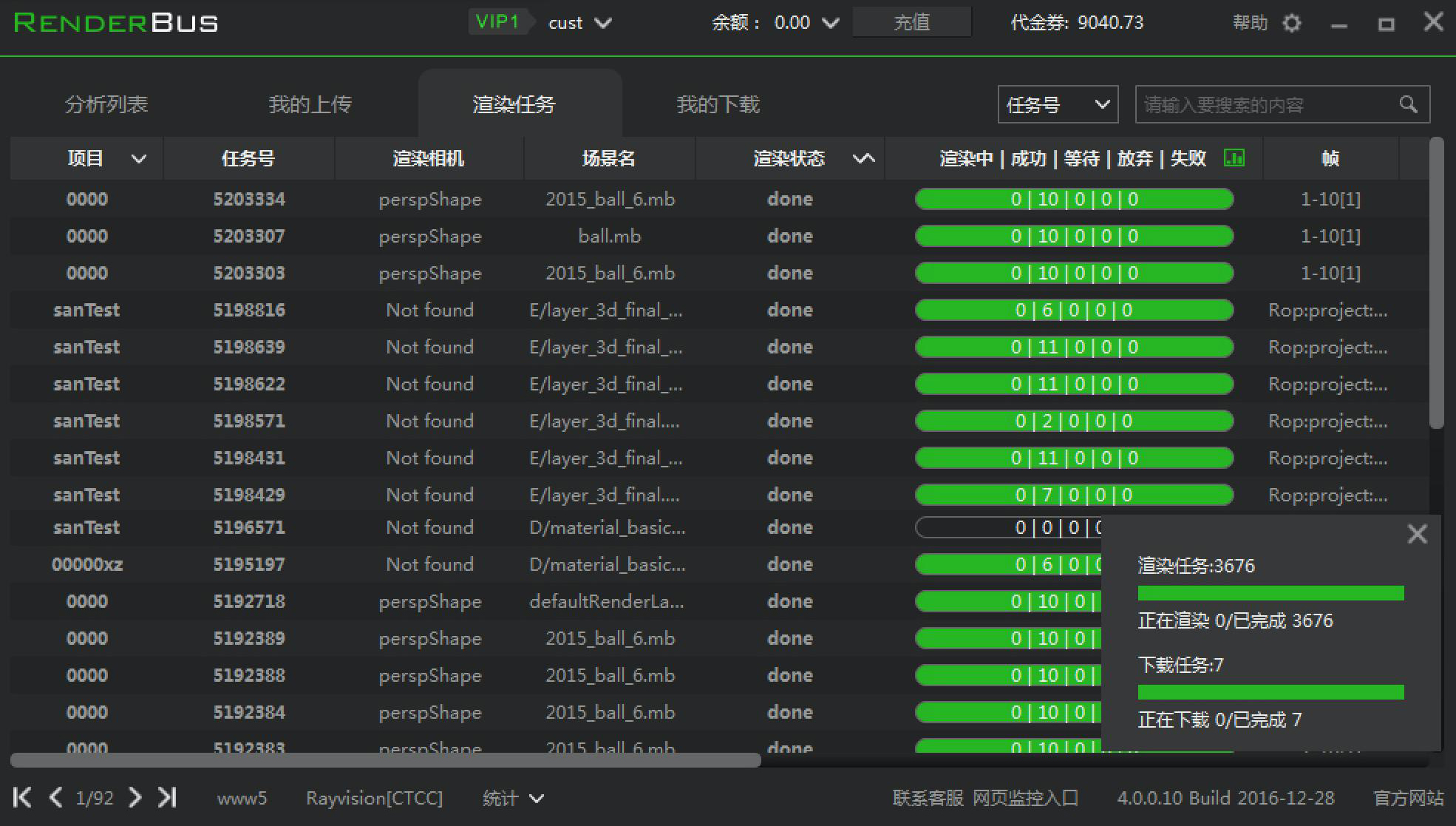 Timeline: 1/9/2016 Fox Renderfarm Client Was Updated to Version 4.0
Fox Renderfarm client was updated to version 4.0. The new version was based on QT structure and worked on Windows, Linux and Mac. Linux users have access to Fox Renderfarm client now!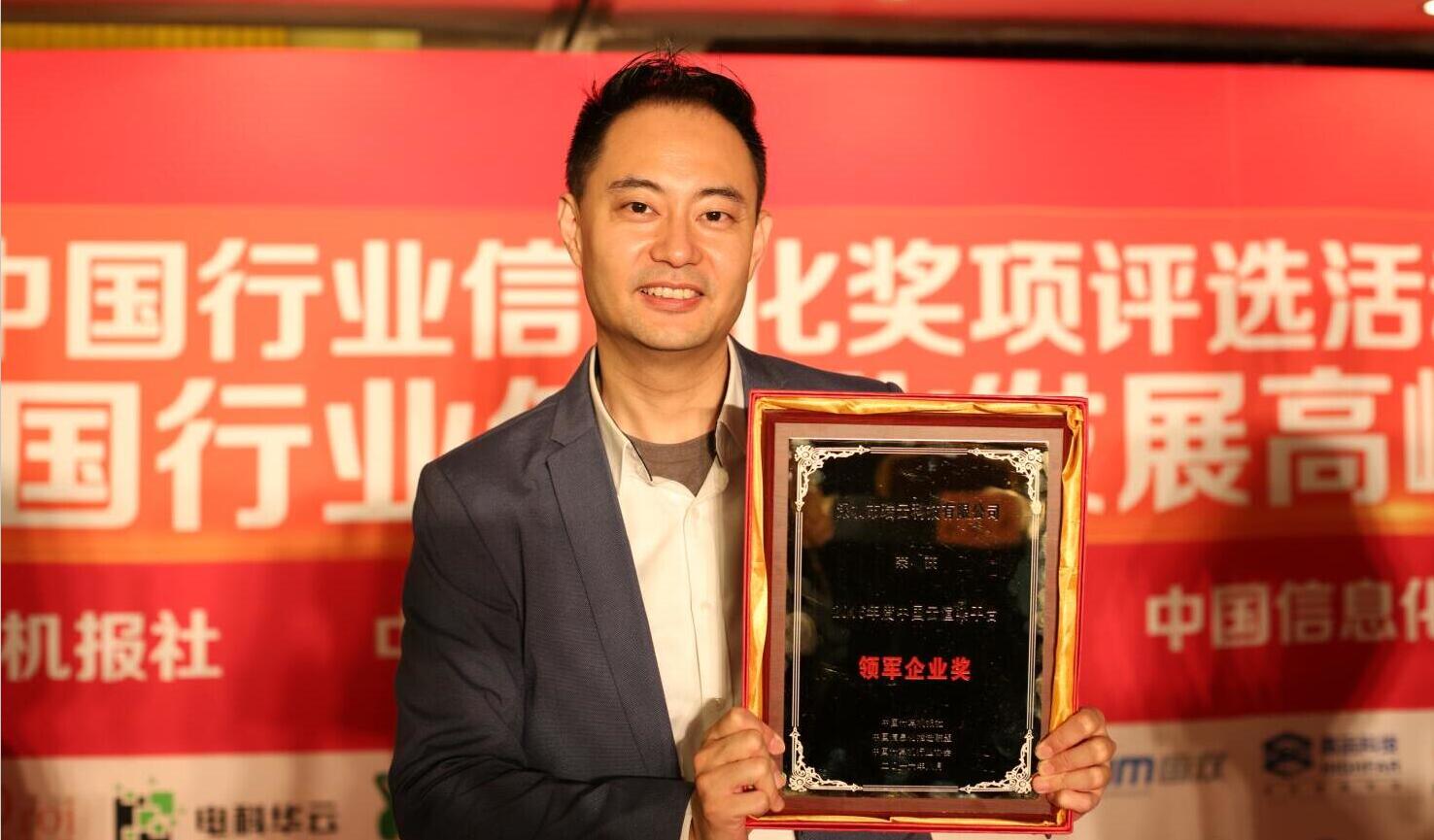 Timeline: 25/8/2016
RAYVISION Won the Award of 2016 Leading Cloud Rendering Platform in China
The 8th China Industry Informatization Conference was held in Beijing on August 25th, 2016. It was jointly hosted by China Information World, China Computer Industry Association, China Federation of IT Promotion. At the award selection of this conference, RAYVISION won 2016 Leading Cloud Rendering Platform in China. Ben Cheung, the vice president of RAYVISION, accepted the award as the representative, which was reported by more than 50 media.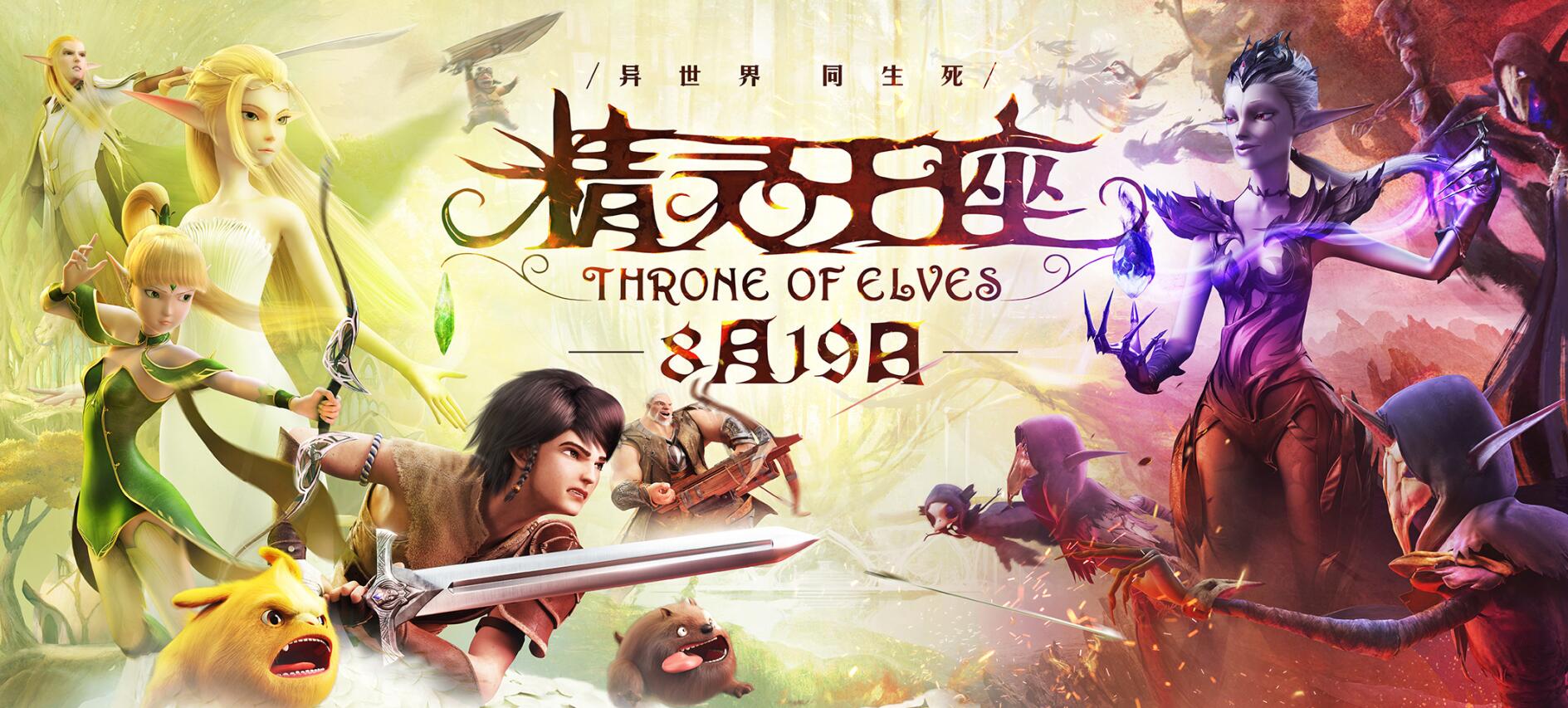 Timeline: 19/8/2016 Throne of Elves - New Height of Chinese Animation
Throne of Elves was a fantasy animated film produced by Mili Pictures and rendered by RAYVISION. It was released on August 19th, 2016. Based on Dragon Nest, the film abandoned the huge background in the game, described a love story about a human boy and an elf girl across races in the cruel war. In this film, every scene, every frame and every shot is beautiful.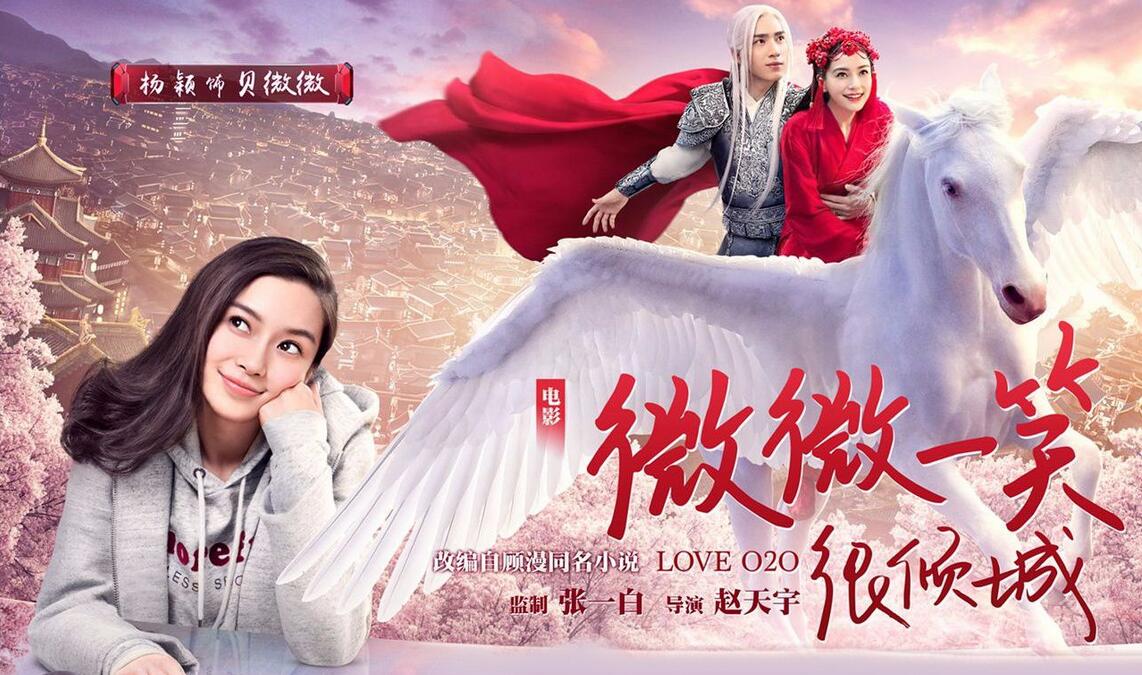 Timeline: 12/8/2016 LOVE O2O's Hit on the Big Screen
Rendered by RAYVISION, LOVE O2O is a film adapted from Gu Man's novel of the same title. It was about an online game love story of Xiao Nai (acted by Jing Boran) and Bei Weiwei (acted by Angelababy). They came across in the game world and fell in love in the real world. The scene filming was used to the film, which created a beautiful fantastic game world.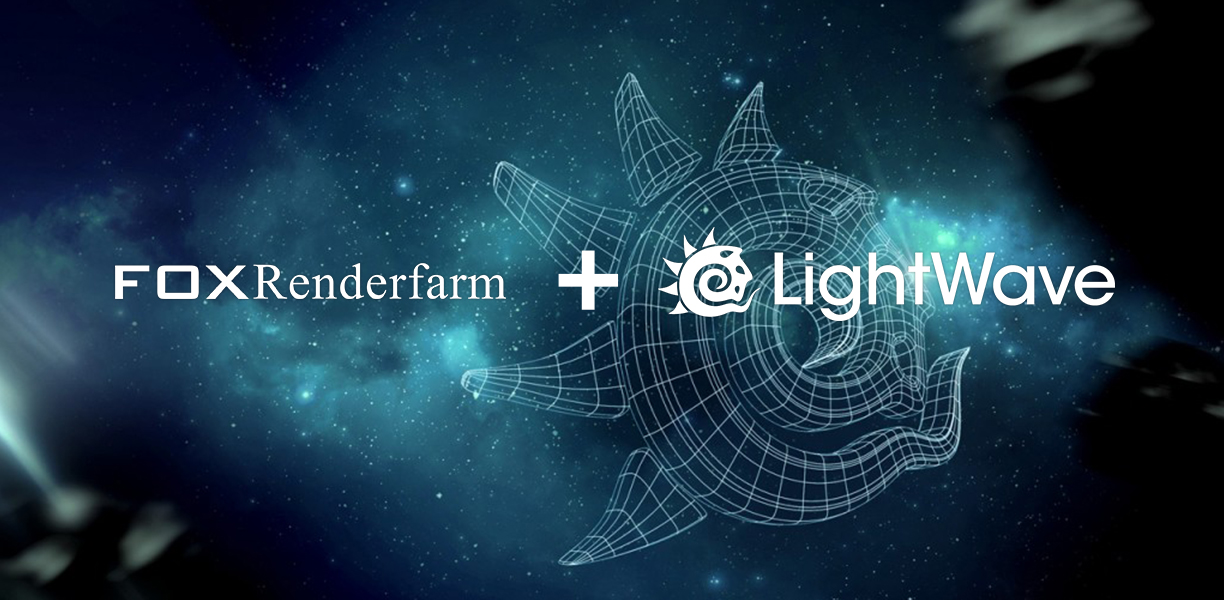 Timeline: 4/8/2016 Fox Renderfarm is applicable to LightWave!
LightWave 3D is a cost-effective 3D animation software developed by an American company NewTek. It's one of the most important 3D animation software in the industry. Due to LightWave's easy-to-use and powerful functions in biological modeling and character animation, LightWave 3D is widely used in the field of film, television, advertising, games, animation etc. Fox Renderfarm is applicable to LightWave! Fox Renderfarm has numerous rendering nodes and huge storage, they can provide a lot of servers as what customers need and save much rendering time for the projects. Fox Renderfarm's powerful technical team can customize different rendering solutions according to customers' requirements, so that they can put more time and energy on artistic creation.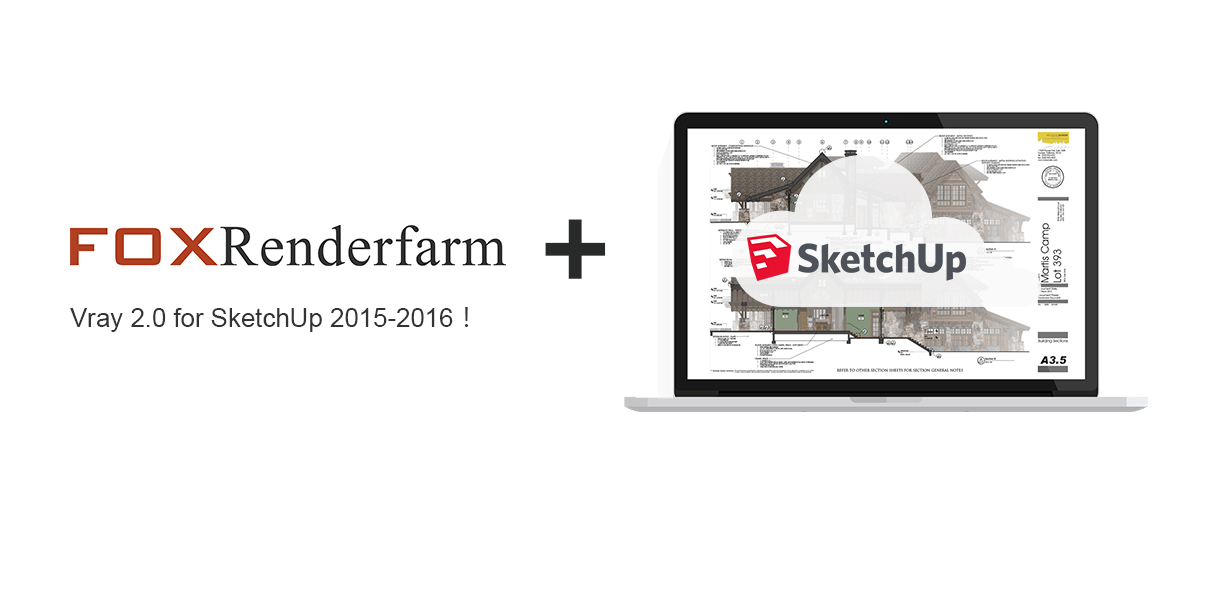 Timeline: 3/8/2016
The Fox Renderfarm Cloud Rendering for SketchUp Launched
As we all know, SketchUp is a popular and outstanding software for 3D architectural designing, it is called the "pencil" in CG designing industry for the reason of its extremely easy using feature. Now we are proud of declaring that Fox Renderfarm has supported Vray 2.0 for SketchUp 2015-2016. You can freely choose multi machine sequence for rendering to save more time, so that you can devote yourself to the unlimited creative designing with limited energy and time. Besides that, you can also freely choose the needed scenes to render with just a few simple clicks when submitting jobs.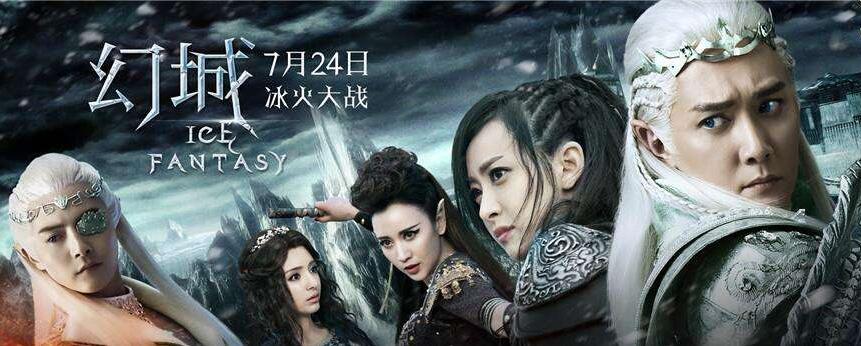 Timeline: 24/7/2016 RAYVISION's Hit TV Drama Ice Fantasy
Ice Fantasy was a costume TV drama adapted from Guo Jingming's novel, which was post-produced by PIXOMONDO, an international special effects company, and rendered by RAYVISION. It was exclusively played on Hunan Satellite TV Diamond Theatre from July 24th, 2016. The magnificent snow world and beautiful sea in the TV drama attracted a lot of audience.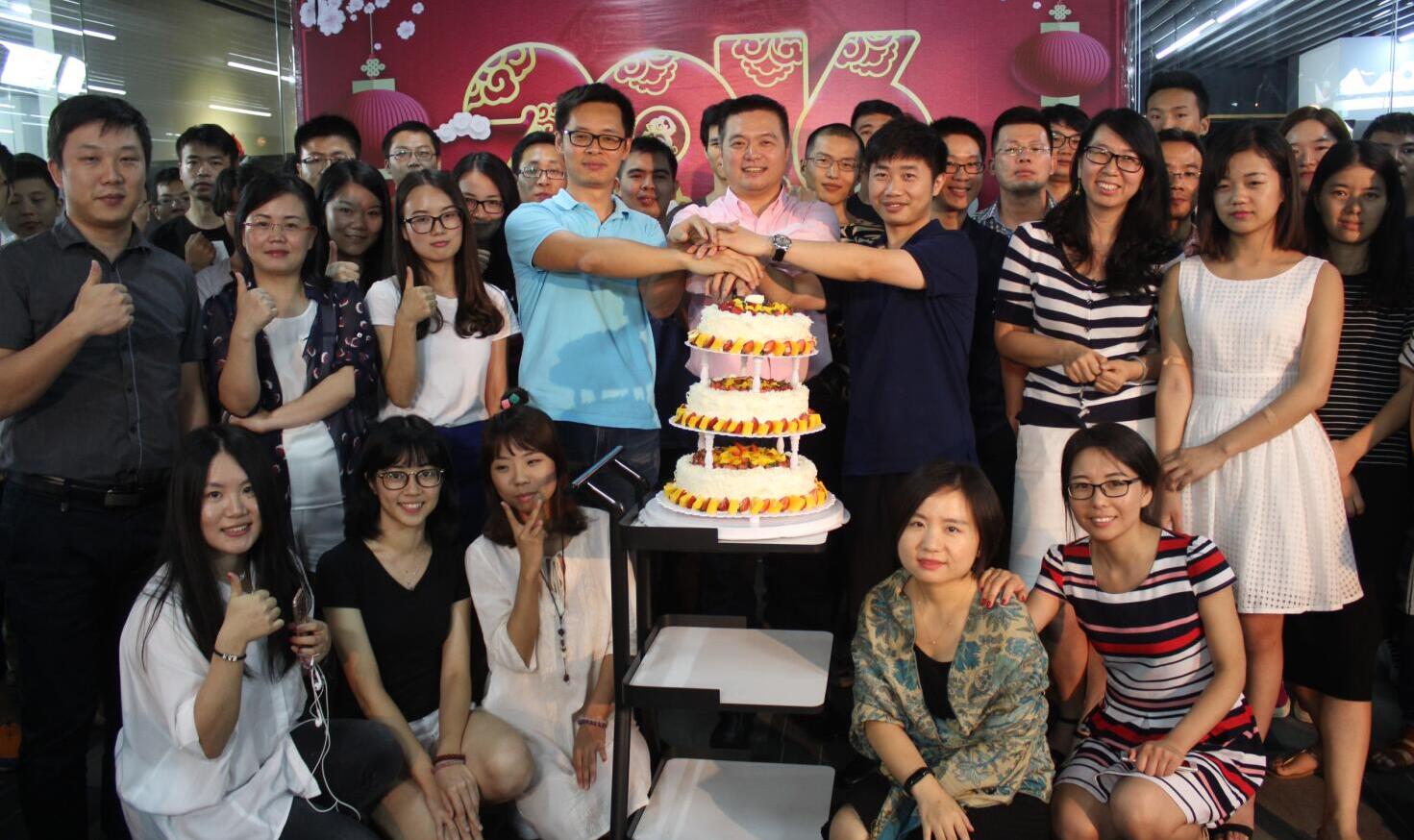 Timeline: 20/7/2016 RAYVISION Partnered with Alibaba Group to Make Strategic Layout on Visual Cloud Computing
As a giant in the Internet companies, Alibaba Group's cloud computing power has risen to the top line of the world. Last year, RAYVISION and Alibaba Group reached a strategic cooperation on visual cloud computing. A few months later, Alibaba invested in RAYVISION and partnered with RAYVISION to make strategic layout of visual cloud computing and provide powerful, accessible and economic cloud rendering service, which turned to be an important milestone for Alibaba on cloud computing globalization.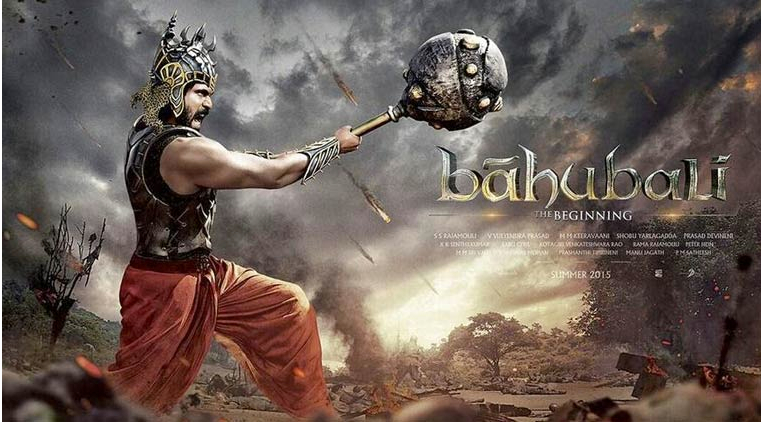 Timeline: 10/7/2016 Bahubali: The Beginning's First Hit on Big Screen in China
After the historical Indian epic blockbuster "Baahubali - The Beginning" released in 2015, it set a record for the opening day in India's history, and became the top-grossing Indian film within India in 2015. This year, Bahubali: The Beginning's first hit on big screen in China on July 10th. CGI visual effects was collaborated with a local company Makuta VFX. Fox Renderfarm was tasked with the responsibility of rendering the movie. Almost entire movie was super imposed with elaborated CGI special effects of lavish landscapes and magnificent war scenes from the movie.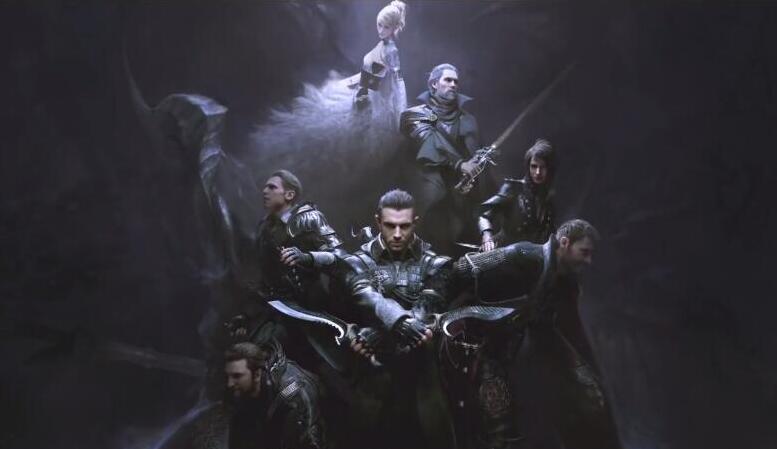 Timeline: 9/7/2016 Final Fantasy XV: Kingsglaive Provided A Visual Feast
Final Fantasy XV: Kingsglaive was a CGI film produced by SQUARE ENIX, which is the developer of Final Fantasy series games. After the film released on July 9th, 2016, it was widely acclaimed for its incomparable visual special effects. Final Fantasy XV: Kingsglaive was rendered by RAYVISION, and the producer gave very high praise of RAYVISION's cloud rendering services. The sophisticated 3D CG animated technology made the character vivid and lively. Obviously, this film has reached the top level of CG film in the world.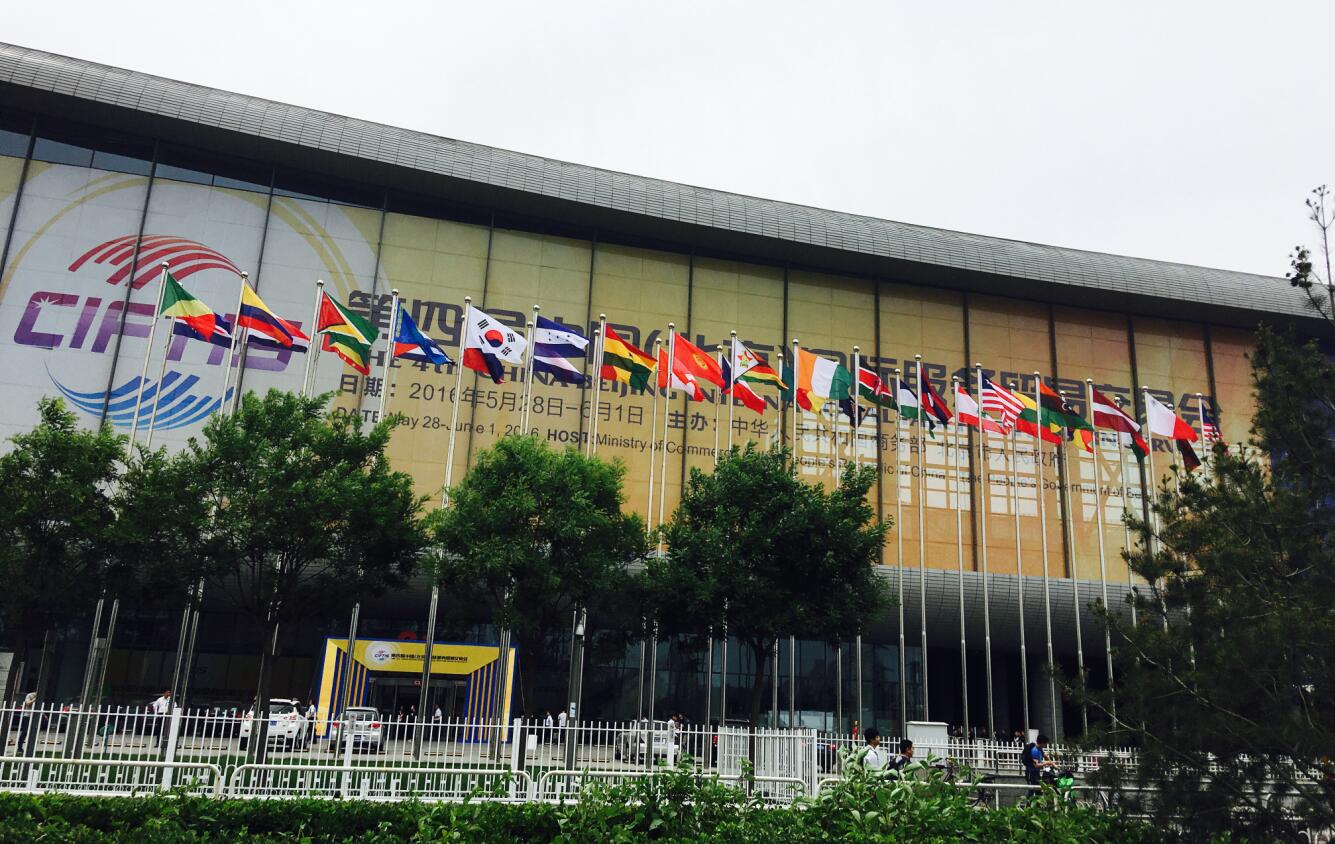 Timeline: 28/5/2016 RAYVISION Was Invited to Attend CIFTIS
The 4th China Beijing International Fair for Trade in Service (CIFTIS) was held in Beijing International Convention Center on May 28, 2016. CIFTIS is the first comprehensive platform specializing in the trade in services around the world. As the leading brand in cloud rendering service industry, RAYVISION was invited to attend CIFTIS as an exhibitor. RAYVISION introduced the concept of cloud rendering, promoted RAYVISION's cloud rendering products - FoxRenderfarm (overseas) and Renderbus (domestic), and showed their wonderful rendering projects. At the same time, Phoenix TV conducted an exclusive interview with Kenny Zou, the general manager of RAYVISION, around the advantage of Rayvision's cloud rendering service.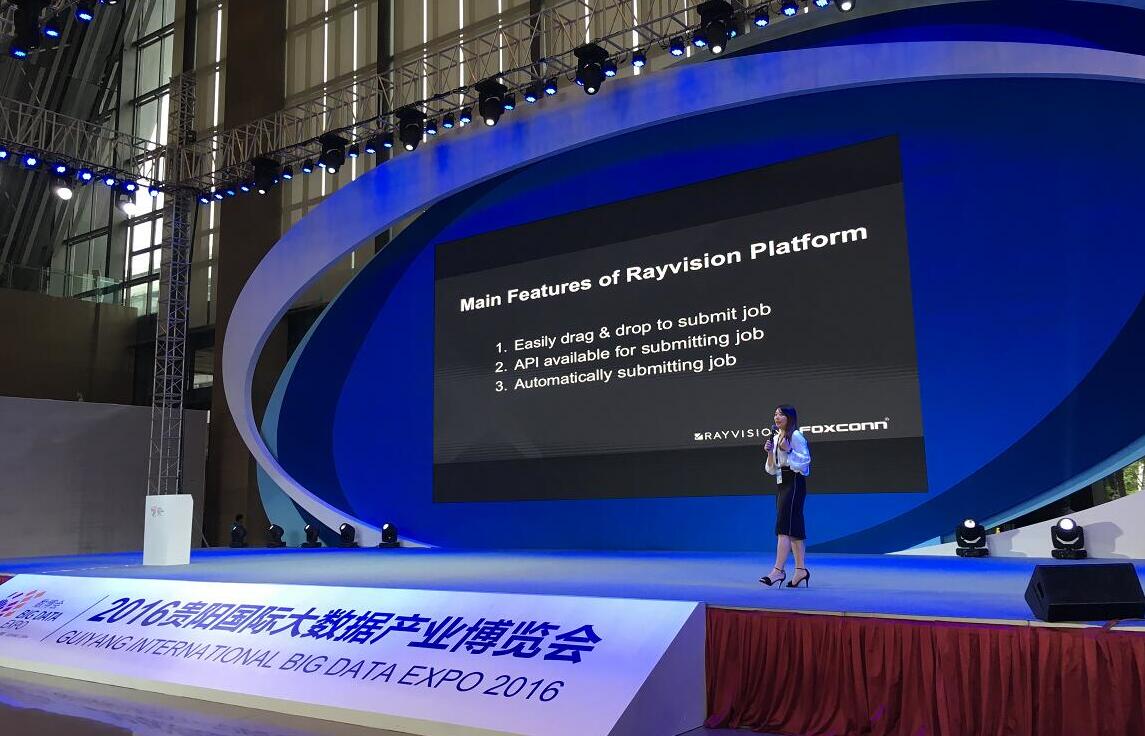 Timeline: 6/5/2016 RAYVISION Issued Cloud Computing Platform in Big Data Expo
Guiyang International Big Data Expo 2016 was opened in Guiyang International Conference & Exhibition Center on May 6, 2016. The event exhibited the world's latest development of cutting-edge big data-based technologies, products and solutions, and it also provided a platform for sharing information and exchanging ideas as well as business negotiation. It attracted the pioneer enterprises and leaders from all over the world in the big data field. Dawn Wu, the product director of RAYVISION (FoxRenderfarm), issued Rayvision Cloud Computing Platform in Big Date Expo. She explained "what is cloud rendering" and "main features of Rayvision platform", meanwhile she introduced the numerous projects rendered by FoxRenderfarm and FoxRenderfarm's Hollywood-class technical team behind the Mr. Hublot, the Best Animated Short Film of Oscar.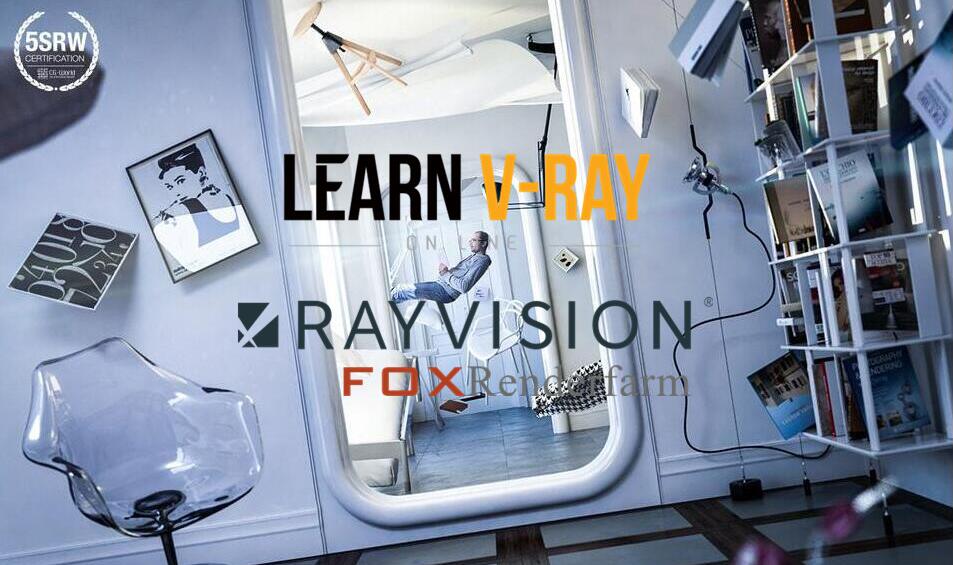 Timeline: 24/5/2016 Learn V-Ray Partners with FoxRenderfarm to Creat More Amazing Works
Learn V-Ray is an authorized training center certified by Chaos Group. In the online area you can find the 5SRW Course for V-Ray, including V-Ray tutorials and lessons, materials to download and all you need to get the 5SRW Certification for V-Ray. As Learn V-Ray's official partner, FoxRenderfarm rendered countless works for Learn V-Ray's trainers and students. The philosophy that RAYVISION (FoxRenderfarm) always sticks to is that technology inspires arts. With the most professional technical team, the best customer service team and the most powerful computing center, RAYVISION (FoxRenderfarm) can save more time for users so that they can devote to more creative artworks.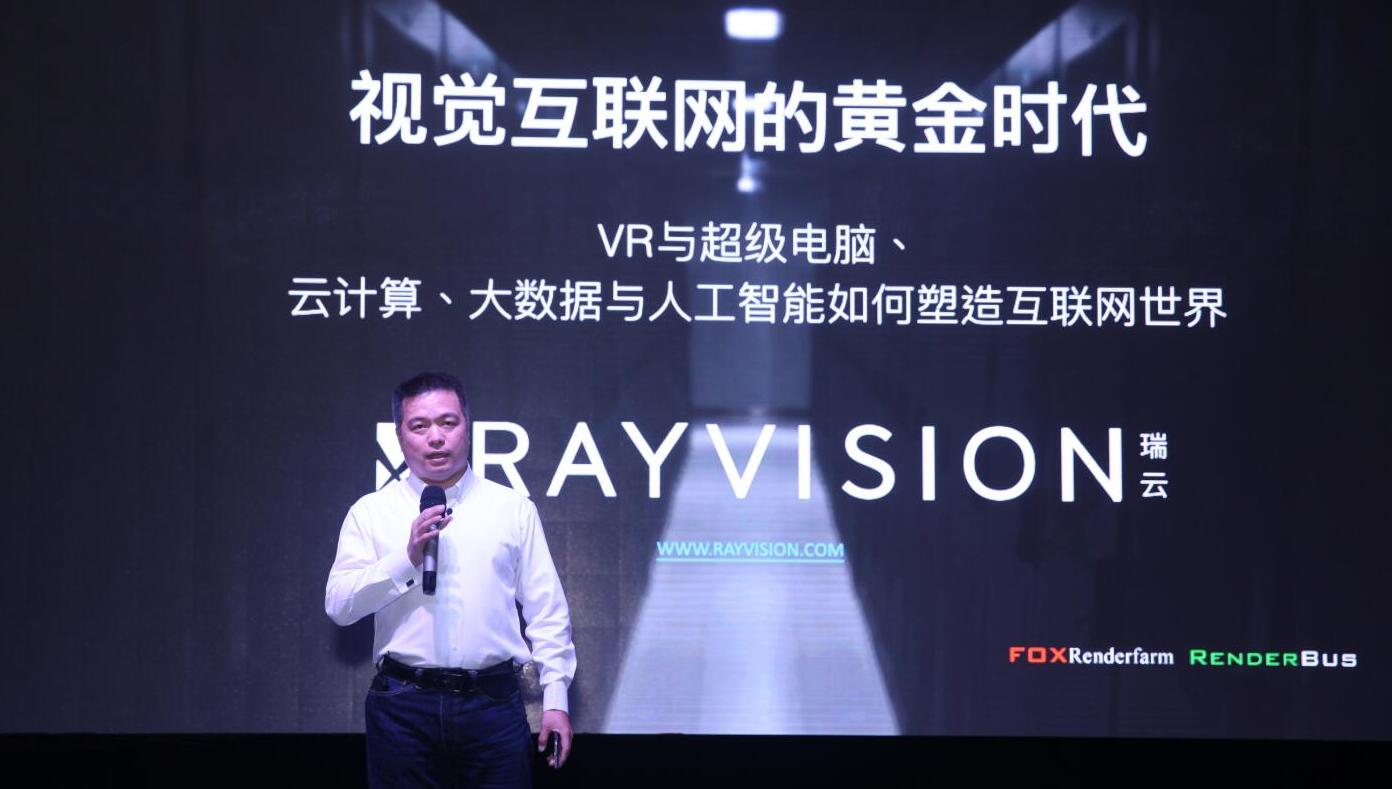 Timeline: 14/5/2016 RAYVISION's Outlook on VR in ICIF
The 12th China International Cultural Industries Fair (ICIF) was held in Shenzhen Convention & Exhibition Center. ICIF is a world-famous cultural feast playing an increasingly important role in boosting China cultural industries and promoting China cultural products and projects to go global. The number of sub-venues expanded from 1 to 61. VR Summit was held in F518 Idea Land sub-venue. Hsin-Yao Liang, the president of RAYVISION (FoxRenderfarm), attended VR Summit as a guest speaker. He exchanged his experience of VR in 1993, shared his feelings when he attended NAB Show in USA, brought the newest VR product information, and broadened everyone's vision for the latest technology.
Timeline: 18/5/2016 RAYVISION Got Invention Patent for Cloud Render
RAYVISION (FoxRenderfarm) is specialized in researching and developing cloud rendering platform and related technologies, and has numbers of invention patents for related technology. Compared to many other render farms, RAYVISION's influence in the industry as well as the values provided for the users in the animation, film, television and special effects industry are immeasurable. RAYVISION firstly-launched cloud rendering platform brings much convenience and saves incalculable time and cost for users. Now, RAYVISION got an invention patent for cloud rendering from State Intellectual Property Office.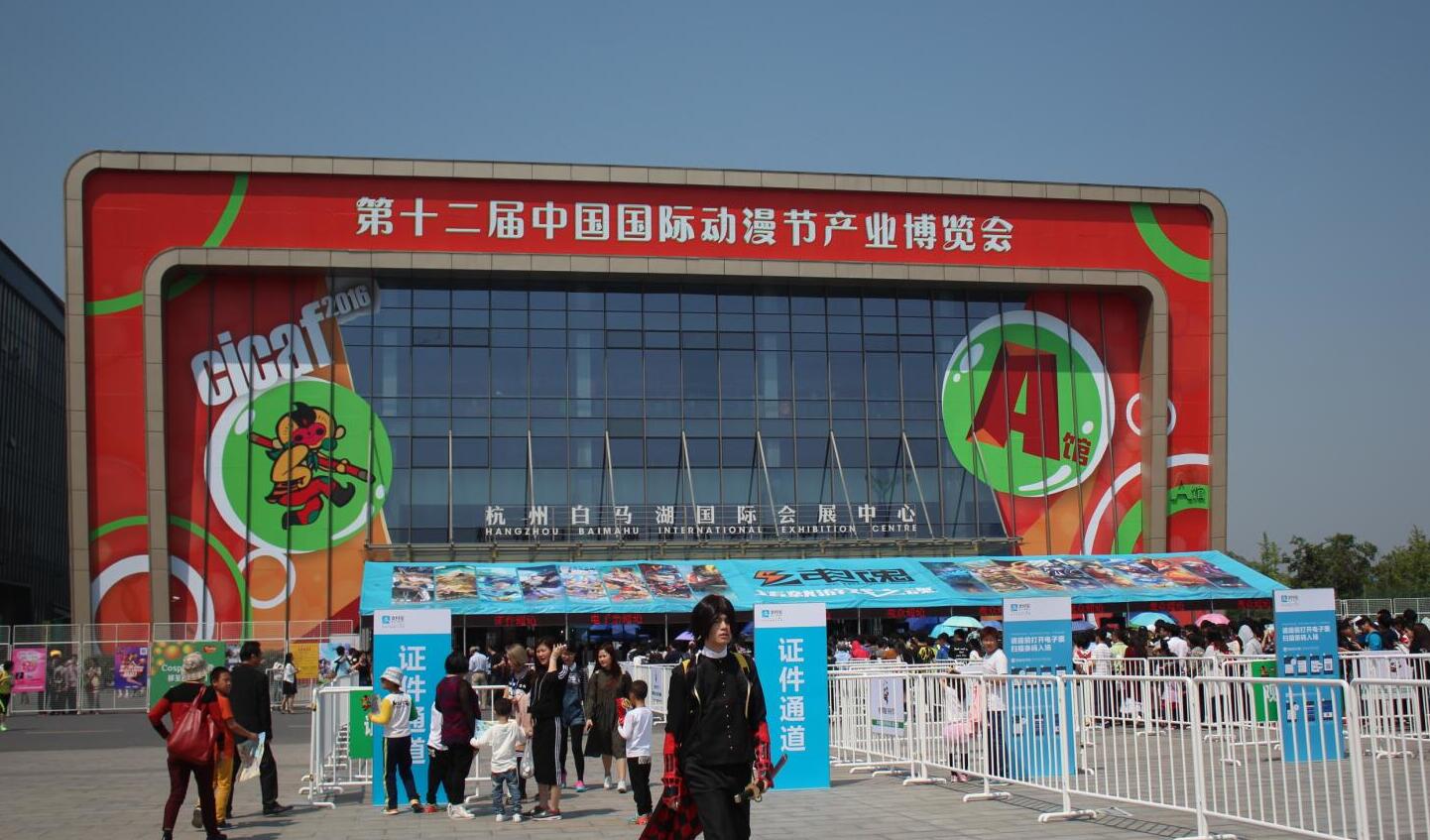 Timeline: 27/4/2016 VR Game Rendered by RAYVISION Attracted Lots of Visitors in CICAF
The 12th China International Cartoon & Animation Festival (CICAF) attracted more than 1500 companies from 80 countries and regions. As the leading brand of global cloud rendering business, RAYVISION (FoxRenderfarm) made a significant contribution to animation, film, VFX, VR and other industries. This time, RAYVISION exhibited at booth B2-024 to show the core values and achievements they brought to customers. At the meantime, Mili Pictures' STAR CORE VR game rendered by RAYVISION attracted lots of visitors in CICAF.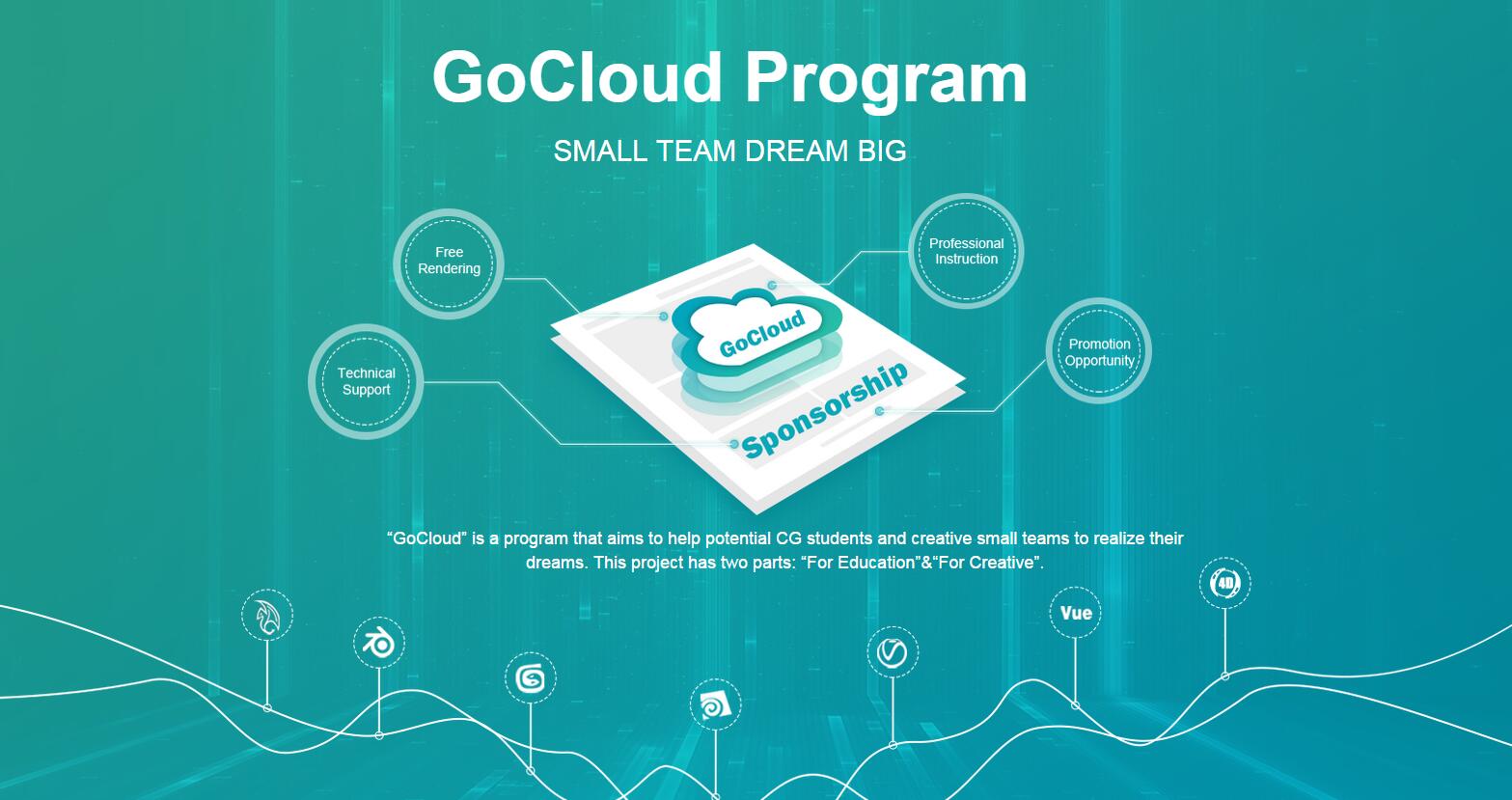 Timeline: 26/2/2016 RAYVISION Launched GoCloud Program
RAYVISION (FoxRenderfarm) always adhered to the spirit of "Small Teams Dream Big" and made contributions to education and CG industry. RAYVISION (FoxRenderfarm) not only sponsored many different kinds of international CG challenges, but also launched GoCloud program to help the small teams realize their dreams. GoCloud is a program that aims to help potential CG students and creative small teams. This project has two parts: For Education & For Creative.
Key Words
3D Art Competitions
|
3D Tool
|
Trailer
|
Fox Renderfarm Promotion
|
Cloud Rendering Farm
|
Annecy Festival
|
MILESTONES
|
Fox Renderfarm
|
Desktop Client
|
Blender
|
Bollywood films
|
Hum3D Contest
|
NVIDIA
|
Silkroad Digital Vision
|
Malaysian Animated Films
|
Indiajoy
|
Architectural Visualization
|
CGarchitect Architectural 3Dawards
|
Best cloud rendering services
|
Render cloud
|
VFX
|
Upin & Ipin
|
Green Book
|
Fox Renderfarm Interview
|
Mission Mangal
|
Kre8tif!
|
Fox Renderfarm Mini Program
|
CG
|
CG Tech Summit Malaysia
|
film works
|
cloud rendering
|
Golden Horse Award
|
Shadow
|
SIGGRAPH Asia 2018
|
Morrigan Flebotte
|
VWArtclub Annual *Contest
|
Asswad Mouhamad
|
animation works
|
IMax Studio
|
Boonie Bears
|
Renderosity
|
Gary S. Kennedy
|
Evermotion Challenge 2018
|
Brian Beaudry
|
Bobby Bala
|
Mohit Sanchaniya
|
Katapix Media
|
Flying Car Productions
|
Razer
|
The Shipment
|
FoxRenderfarm
|
CG Tech Summit
|
Alpacalypse Productions
|
halloween
|
Hum3d Survial Car Challenge
|
Federico Ciuffolini
|
Ralf Sczepan
|
Iavor Trifonov
|
Clarisse
|
CGTS Malaysia
|
Isotropix
|
C4D
|
Tomasz Bednarz
|
V-Ray
|
Cinema 4D
|
MAXON
|
siggraph caf
|
Evermotion challenge 2017
|
CGTrader Space Competition
|
film of the year
|
Le Anh Nhan
|
Planet Unknown
|
Fox Renderfarm 2017 Achievements
|
CSFF
|
Julio Soto
|
boar 2017
|
Deep
|
SIGGRAPH Asia 2017
|
Chris Sun
|
Glass Cage
|
Making Life of Bri' n Chris
|
anthem studios
|
The Rookies
|
Peter Draper
|
Makuta VFX
|
Baahubali 2
|
CG Competition
|
enchantedmob
|
CG Studios
|
Academy Awards
|
CGVray
|
weeklycgchallenge
|
SketchUp
|
siggraph 2017
|
Chris Buchal
|
SIGGRAPH Asia
|
LightWave
|
Indigo Renderer
|
Rafael Chies
|
V-Ray RT
|
CPU Rendering
|
NVIDIA Iray
|
Chaos Group
|
OctaneRender
|
Redshift
|
STAR CORE
|
CICAF
|
VR
|
Mr. Hublot
|
Ribbit
|
GPU Rendering
|
Linux
|
Monkey Island
|
LuxRender
|
HPC
|
Render Farm
|
Life of Bri
|
WORLD LAB
|
Michael Wakelam
|
3D Rendering
|
Online Render Farm
|
Alibaba
|
Baahubali
|
VAX
|
Malaysia
|
2015 Hangzhou Computing Conference
|
Oscar
|
SIGGRAPH
|
CGTrader
|
Kunming Asia Animation Exhibition
|
Evermotion
|
RenderMan
|
Categories
---
Fox Renderfarm News
---
Fox Renderfarm Projects
---
Fox Renderfarm Lectures
---
CG Challenges
---
Top News
---
Blog
---
Fox News
---
Fox Talk
---
Trending
---
Recent News List
---
Disney Drops Official Trailer for 'Once Upon a Studio'
2023-09-29
---
VFX Breakdown of 'Transformers: Rise of the Beasts' by MPC
2023-09-26
---
Diwali Special Offer 2023 For Indian Friends
2023-09-25
---
Fox Renderfarm Now Supports 3ds Max 2024!
2023-09-22
---
Disney+ Drops Teaser Trailer for 'Percy Jackson and The Olympians'
2023-09-21
---
This Halloween! Join FGT3D Pumpkin Mage Challenge
2023-09-20
---
Revealing Adobe's Substance 3D Connector
2023-09-19
---
'Aquaman and the Lost Kingdom' Gets Official Trailer
2023-09-18
---
2023 추석 특별 이벤트, 한국 사용자만 적용!
2023-09-15
---
Partners