Green Book VFX Veteran Raymond McIntyre Jr. Shares Production and Careers Insights
Nowadays, with the development of computer graphics technology, VFX plays an incomparable important role in sci-fi blockbusters, live-action movies or animation films. Behind these stunning VFX, there is a group of professionals & specialists. Raymond McIntyre Jr., one of the legendary VFX Supervisors, who has been working in the film industry for more than 30 years, has been involved in the production of films including Green Book, Harry Potter and the Deathly Hallows, Spider-Man, X2, Blood Diamond, Men in Black 3, The Conjuring and so on. Let's take a look at the scenes behind these Hollywood blockbusters through Ray's story.Raymond McIntyre Jr.VFX Supervisor and President of Pixel MagicVFX Supervisor and Producer for ABC, NetflixWorksRim of the World (2019) , Green Book (2018), 22 Jump Street (2014), The Conjuring (2013), Men in Black 3 (2012), Harry Potter and the Deathly Hallows: Part 1&2 (2010/2011) and moreAwards2004, Visual Effects Society Award, for his work in THE LAST SAMURAI1998, International Monitor Award, for his work in CASPER MEETS WENDYRaymond McIntyre Jr. is a Visual Effects Society (VES) Award winning Supervisor that brings 30+ years of experience in the film industry and oversees all creative operations at Pixel Magic, an award-winning VFX & 3D animation studio with credits including: Blood Diamond, The Guardian and the films mentioned above.!Pixel MagicAn impressive production pipeline, combined with deep expertise in both visual effects and 3D stereo conversion has allowed Pixel Magic to tackle some highly visible projects. And their capabilities in 3D stereo conversion has landed them work on the Chronicles of Narnia, as well as Harry Potter and the Deathly Hallows.!Green Book VFX Veteran Raymond McIntyre Jr. Shares Production and Careers Insights!Pixel Magic Work !Pixel Magic 1 !Pixel Magic Work !The Film of Pixel MagicAs the President and VFX Supervisor of Pixel Magic, Ray brings extensive knowledge and expertise to the company. Also, he has frequently served as the primary Visual Effects Supervisor for feature film productions. In that capacity, he provides on-set supervision, plate/element photography as well as 2nd / VFX unit direction. Ray has been recognized for his achievements as Visual Effects Supervisor. Ray and his team offers a wide array of visual effects such as compositing services, including CGI creation of objects, animals, smoke, fire, and matte paintings to many Hollywood blockbusters.(Pixel Magic VFX breakdown reel)In the film 22 Jump Street, Ray was called on for 2nd unit VFX supervision supporting Edwin Rivera, the film's overall VFX supervisor. The Pixel Magic team was tapped to create all of the visual effects for the establishing action scene of the Metro City Port and other 100 VFX shots in various scenes throughout the movie, such as the CG gantry crane and CG netting that tangles up the heroes, CG windshield cracks on the 18 wheeler truck and CG octopus tentacles.!22 Jump Street !22 Jump Street !22 Jump StreetWhat's more, they completed over 400 visual effects shots for the film My All American. "Production wanted the ability to move the camera all the time. This eliminated the traditional approach of locked off cameras and tiling practical people in different spots in the stadium, hence the need for CGI crowds. A full digital crowd was mixed with extras shot on green screen and composited with the few extras available on set. Shooting HDRI's on set allowed for realistic and accurate lighting for all the digital crowd and stadium shots. This is the real advantage of CG crowds, an exact match of lighting." according to Ray.!My All American !My All American!My All American !My All American In SIGGRAPH 2019, Fox Renderfarm was honored to have Mr. Ed Lantz, President/CTO for Vortex Immersion Media & Chair of Los Angeles ACM SIGGRAPH Chapter, to do an interview with Ray.Here's the exclusive interview with Raymond and Ed Lantz.Ed Lantz:Hi, my name is Ed Lantz, from Vortex Immersion Media and Chair of SIGGRAPH Los Angeles. I'm here with Raymond McIntyre, and Ray why not just tell us a little about what you do.Raymond:Hi, my name is Raymond McIntyre. I'm a visual effects supervisor and visual effects producer. I usually get hired by studios and companies to do the visual effects for movies like Netflix, Warner Brothers, CBS, ABC or companies like that. I also have my own company called Pixel Magic and I am president for Pixel Magic and we are a visual effects house, a small visual effects house that's been in business for more than 30 years now. And what I do is, I create and budget and produce visual effects for features, generally, I'm known for creating photo-realistic work. Most recently, I did the movie Green Book which won Academy Award for Best Picture and Academy Award for Best Screenplay. I did the visual effects for that, and my company did as well. And visual effects we did on that movie is the actor Mahershala Ali who did not play the piano in that movie at all, so everything he did was a head replacement. So we had a piano player play the piano on set and then move the piano player out once we were happy with take, and move Mahershala Ali in, shot him in the same seat, and the computer later on composited his head onto the piano player's body. So that's the kind of work I do, we create a basically seamless visual effects that hopefully you watched, the movie like Green Book and ever saw one of the 2 or 3 hundred shots we did for that movie.!Green Book !Green Book 2The film Green BookEd Lantz:That's incredible. Could you tell us a little about the process in Green Book to replace the head? Was that volumetrically scanned or you're working with 2D plates?Raymond:Sure. To replace the head or do the head replacement on Green Book, we actually get it in a more traditional approach. We did not create a 3D model of Mahershala Ali or anything like that. We actually shot him on location, either at the piano or wherever the shot or scene was and composited via rotoscope. We did not put up green screen because the green screen changes the light value on the actor pretty substantially. And so when you're looking for absolute seamless work, we decided that the green screen change the light too much to make that work. So we shot him in the scene with the exact same light that was on the piano player and then tracked and rotoscoped, and composited Mahershala's head onto the body of the piano player. So it was all done with a more traditional approach instead of either a 3D approach, or you know something like that.Green Book VFX breakdownEd Lantz:I especially like the shot of the White House (in the movie LBJ). And you actually shot a caravan of cars, and you could see (White House) through the windows. How did you pull that one off?Raymond:Well, for this movie called LBJ, that was directed by Rob Reiner and it stars Woody Harrelson. Rob wanted a shot in 1960 presidential motorcade was driving out of the White House down Pennsylvania Avenue to go off and whatever their business was for that day. But you cannot get a permit to shoot in front of the White House and plus Pennsylvania Avenue is closed to all car traffic except for presidential car traffic. So it's not something you can go and do. In order to create it, the movie was being shot in New Orleans. We shot the motorcade driving on a parking lot in New Orleans, because of the camera move, the extreme scale of watching them drive out the front driveway of the White House and then panning to follow them as they drove down Pennsylvania Avenue. That was a really big camera move, so we were unable to put up a green screen for the size and scale that would have been needed for that. So the approach had to be rotoscope, and that's something we're very familiar with, fortunately. It was really the talent of the artist that put the shot together. His name is Patrick Trahan and he was responsible for all this. His ability to make us believe that as we saw through the window of the motorcade as it was driving in the Louisiana parking lot, he had to roto and create transparency and create glass basically for his own (distortion). When you go around a corner especially those curves have to be rounded pieces of glass, it would distort the image, so he actually created pieces of glass, created his own distortion. So as the car rounded the corner and you as now seen the White House background through there he distorted and created exactly. And then we generated a Matte Painting for the White House based on photography that I did at the White House today and then painted out everything that isn't period or doesn't look correct and added in movements for trees and things like.!LBJ !LBJ 1 !LBJ !LBJLBJ VFX breakdownEd Lantz:Very impressive!Why don't you tell us a little about what software tools that you use in your work?Raymond:We used a lot of software to complete the visual effects, and a lot of different tools. First off, you usually have to match move or track your scene or your object, or whatever it is, what that means is if you have a moving camera and a person in the shot that's moving and you want to add something to the person, you need to know what that movement of that person. Let's say we want to change my badge to something else, and I'm walking and the camera is moving, so you need to know what the movement of that is in the computer. So we call it a match move, which means we're going to match the motion of what the physical object in the real world does in the computers. Then the computer can recreate its motion exactly in pixels, and in dimensions in the computer. And then we can replace the object, change the object, do whatever it is. So we use tools to do that, which is called match move. We use SynthEyes and tools like that which is our primary matchmover. And then whether you create something in 3D to change the object, you have to composite it, so we use different compositing tools. But primarily we use Adobe After Effects and Nuke for our two primary compositing tools, and they both have features and feature sets that are unique and different than the other, and both have pros and cons that the other one does or doesn't have, so we use those two. There are others that are very similar, but those are our two main tools. And then for creating 3D objects like the cars in Green Book or the creature in Rim of the world, or the snowfall in Green Book, to create those kinds of things that have to be generated in a computer, they are solely made in the computer. We use several different tools. We use LightWave 3D, we use Maya, some of our people use Houdini for certain things. Again the tool that you choose should be based on what its strength and or weakness, isn't that you don't want. So if something is really good at doing water, for example, a CG ocean or CG water, then you use that tool, not all 3 software tools sets create water equally as good as the next. So you choose a tool that's best for the project.!Green Book 4 !Green Book 3!The Film of Pixel Magic !The film Rim Of The World 4Green Book VFX breakdown!The film Rim Of The World 1 !The film Rim Of The WorldThe film Rim Of The WorldEd Lantz:And why don't you tell us maybe one of your most challenging projects that you're most proud of?Raymond:Well, I think the project I'm most proud of right now is Green Book, because it's a recent project that won two Academy Awards, and the actor won an Academy Award for Best Supporting Actor. A lot of People would probably say that they thought he was playing the piano, even though he did not. So that's something we are very proud of, and I'm proud of that the sense we made something that (hopefully) no one had any idea that we actually modified a change.Ed Lantz:Certainly I didn't, that was very impressive.Raymond:I learned something I've been doing this. I've been in this business for quite a while, and I've been doing this for a very long time, but I learned something basically on every show, I learned how to improve or what I should have done better or what I can do on the next one and so there's many shows like that. Recent ones come to mind for me, Rim of the World. We had to design and create two different creatures, three or four different alien vessels and ships and things like that. And that's always fun for a different reason because when you're designing and creating something you're trying to make something that hasn't been seen or hasn't been done before, which is difficult in today's world, especially when it comes to aliens and spaceships and things like that. And then implement them in a way that they look like the real in the shot, that are realistic and photo-realistic in the shot. And so that's always fun, you need challenges, but always fun.Fox Renderfarm:Any other things you want to share with the CG enthusiasts?Ed Lantz:My work involves projecting on large domes and we're creating shows with a-list talents. We did a show with Childish Gambino, otherwise known as the Donald Glover, and a 160 foot dome out in the Joshua Tree Desert, and we had 12 video projectors covering the dome blended together and produce the whole concert. 5 shows over 3 days, 2500 people per show inside the dome. And we also did an event at the Coliseum, here for the founder of Minecraft. He invited 3000 of his closest friends to come to party and with Skrillex and Diplo and some big DJs. And that was 24 video projectors blended together to create one big image. So now there's project in Vegas, Madison Square Gardens Entertainment makes LED dome that will hold twenty thousand people. So now we will have an arena that artists can graduate to. My company is building five-hundred to twenty-five-hundred-seat venues, so we hope CG artists get into the format creates spherical not just for VR but also for dome.!MSG Sphere !MSG SphereMSG SphereRaymond:As a visual effects supervisor and producer, and as a company owner, I've been doing this for a long time. It's not a good way to say is going to be, most of my exposures is US-based, but I travel all over the world for shooting and for production and things like that. The post production end of things is in the last ten or fifteen years really started to become worldwide. But I would say now that's really expanding, even more so with China and India and Australia. I'm all for the worldwide visual effects input because there's lots of reasons for that. The more brains you have figuring something out, the better it's likely to get and the result will be. So it's always nice to involve people who either look at something a little bit differently with a fresh perspective. As opposed to a perspective that I may have or colleagues may have looked at for a long period of time. When we go down one path when there is really another path that might get something done. So I actually enjoy traveling for production and I enjoy being on shows now where you know you have five, six, seven hundred, even more of those movies that have two and three thousand shots. You have to involve companies all over the world in order to get them done, and that's a challenge, but it's a good one.As Ray said, challenge helps us to step forward. Looking forward to more possibilities of CG creations.
---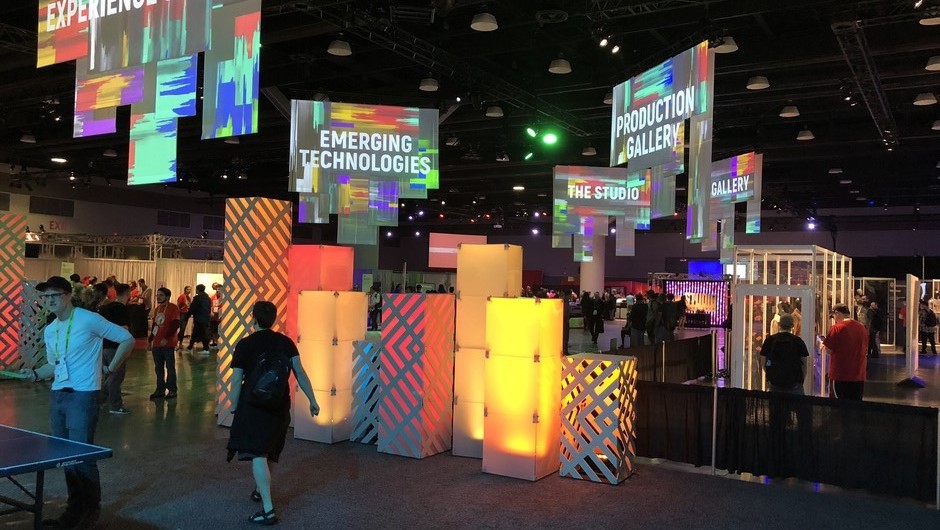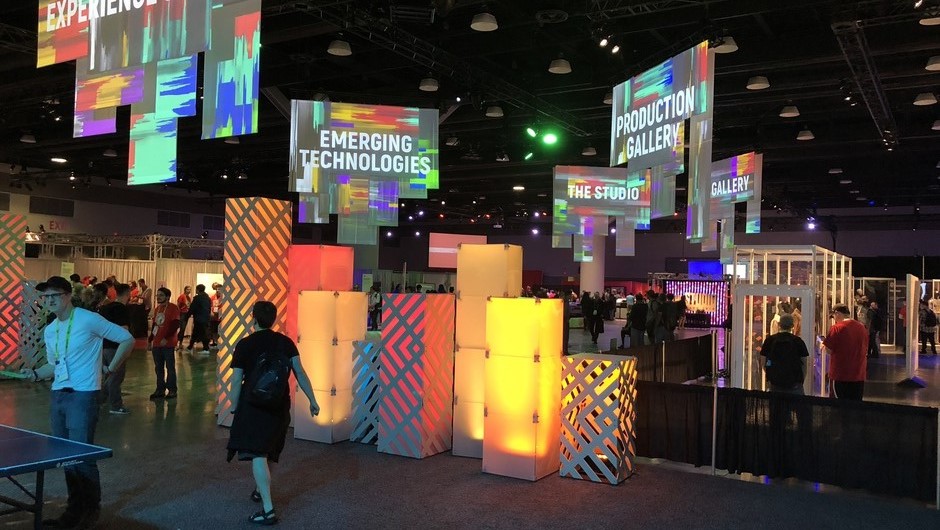 Fox Renderfarm at SIGGRAPH 2018
Pin-pointing the highlight of the SIGGRAPH 2018-the world's largest, most influential annual conference in computer graphics is a pretty tricky task. Tons of research results, demos, educational sessions, screenings, hands-on interactivity, and commercial exhibits displaying the industry's latest advances in this exciting five days event no doubt attract the most talented CG people all over the world.But >Fox Renderfarm, the world's leading commercial render farm with hundreds of thousands of users worldwide, is thrilled to be at Siggraph for another epic and exciting week, and most importantly observed the huge shift in how studios are using and considering the Cloud since for 3D artwork rendering.During the exhibition, Fox Renderfarm interacted with existing and potential clients, shared the cool features of our product and exclusive behind the scenes look into this year's biggest blockbusters. Robert Wong-the Vice President of the BC Cultural Affairs Office of Canada, Tomasz Bednarz-Chairman of SIGGRAPH Asia 2019, and June Kim-SIGGRAPH IRC manager came to our booth to communicate and give an appreciation of the achievements that Fox Renderarm has accomplished in 2018. During the exhibition, Fox Renderfarm also participated in interviews with NVIDIA and several Chinese domestic media.In addition, Fox Renderfarm also cooperated with RaySync, our aligned company that focuses on big data transmission acceleration and network optimization services, to demonstrate the advantages of radium speed file transmission in all directions, attracting many professionals to stop by and communicate.As a long-term partner of SIGGRAPH, Mr. Haibin Zheng-Marketing Director of Fox Renderfarm, was also invited to attend the SIGGRAPH Global Student Volunteer Launching Conference and delivered a speech with renowned animation companies such as Dreamworks."In addition to providing powerful cloud rendering services, Fox Renderfarm always adheres to the Go Cloud Program, providing professional guidance, rendering offers and technical support to creative teams, individuals and animation studios around the world to help them."Said by Haibin Zheng. At the start-up meeting, Mr. Haibin Zheng also introduced the large-scale file transmission of radium speed and compared the advantages of radium speed through contrast.During the exhibition, Fox Renderfarm also received visits from well-known companies such as Dreamworks, MPC, DNEG, Scanline, etc., and introduced them to cloud rendering technology and high-speed transmission services for their recognition.
---
Key Words
3D Tool
|
Trailer
|
Fox Renderfarm Promotion
|
Cloud Rendering Farm
|
Annecy Festival
|
MILESTONES
|
Fox Renderfarm
|
Desktop Client
|
Blender
|
Bollywood films
|
Hum3D Contest
|
NVIDIA
|
Silkroad Digital Vision
|
Malaysian Animated Films
|
Indiajoy
|
Art Competitions
|
Architectural Visualization
|
CGarchitect Architectural 3Dawards
|
Best cloud rendering services
|
Render cloud
|
VFX
|
Upin & Ipin
|
Green Book
|
Fox Renderfarm Interview
|
Mission Mangal
|
Kre8tif!
|
Fox Renderfarm Mini Program
|
CG
|
CG Tech Summit Malaysia
|
film works
|
cloud rendering
|
Golden Horse Award
|
Shadow
|
SIGGRAPH Asia 2018
|
Morrigan Flebotte
|
VWArtclub Annual *Contest
|
Asswad Mouhamad
|
animation works
|
IMax Studio
|
Boonie Bears
|
Renderosity
|
Gary S. Kennedy
|
Evermotion Challenge 2018
|
Brian Beaudry
|
Bobby Bala
|
Mohit Sanchaniya
|
Katapix Media
|
Flying Car Productions
|
Razer
|
The Shipment
|
FoxRenderfarm
|
CG Tech Summit
|
Alpacalypse Productions
|
halloween
|
Hum3d Survial Car Challenge
|
Federico Ciuffolini
|
Ralf Sczepan
|
Iavor Trifonov
|
Clarisse
|
CGTS Malaysia
|
Isotropix
|
C4D
|
Tomasz Bednarz
|
V-Ray
|
Cinema 4D
|
MAXON
|
siggraph caf
|
Evermotion challenge 2017
|
CGTrader Space Competition
|
film of the year
|
Le Anh Nhan
|
Planet Unknown
|
Fox Renderfarm 2017 Achievements
|
CSFF
|
Julio Soto
|
boar 2017
|
Deep
|
SIGGRAPH Asia 2017
|
Chris Sun
|
Glass Cage
|
Making Life of Bri' n Chris
|
anthem studios
|
The Rookies
|
Peter Draper
|
Makuta VFX
|
Baahubali 2
|
CG Competition
|
enchantedmob
|
CG Studios
|
Academy Awards
|
CGVray
|
weeklycgchallenge
|
SketchUp
|
siggraph 2017
|
Chris Buchal
|
SIGGRAPH Asia
|
LightWave
|
Indigo Renderer
|
Rafael Chies
|
V-Ray RT
|
CPU Rendering
|
NVIDIA Iray
|
Chaos Group
|
OctaneRender
|
Redshift
|
STAR CORE
|
CICAF
|
VR
|
Mr. Hublot
|
Ribbit
|
GPU Rendering
|
Linux
|
Monkey Island
|
LuxRender
|
HPC
|
Render Farm
|
Life of Bri
|
WORLD LAB
|
Michael Wakelam
|
3D Rendering
|
Online Render Farm
|
Alibaba
|
Baahubali
|
Malaysia
|
VAX
|
2015 Hangzhou Computing Conference
|
Oscar
|
SIGGRAPH
|
CGTrader
|
Kunming Asia Animation Exhibition
|
Evermotion
|
RenderMan
|
Categories
---
Fox Renderfarm News
---
Fox Renderfarm Projects
---
Fox Renderfarm Lectures
---
CG Challenges
---
Top News
---
Blog
---
Fox News
---
Fox Talk
---
Trending
---
Recent News List
---
SIGGRAPH Asia 2022 컴퓨터 애니메이션 페스티벌에서 애니메이션의 흥미로운 미래를 미리 볼 수 있습니다
2022-12-05
---
Preview the exciting future of animation at SIGGRAPH Asia 2022's Computer Animation Festival
2022-12-02
---
Netflix Drops Official Teaser for "My Dad The Bounty Hunter"
2022-12-01
---
Fox Renderfarm Suporta Miarmy Agora!
2022-11-30
---
폭스 렌더팜은 이제 Miarmy을 지원합니다!
2022-11-30
---
'Puss in Boots: The Last Wish' Will Hit Theaters Soon!
2022-11-29
---
Disney and Pixar's Teaser Trailer for Elemental is Out!
2022-11-28
---
Fox Renderfarm Supports Miarmy Now!
2022-11-25
---
Film Submission of Annecy Festival 2023 Is Open Now
2022-11-24
---
Partners
Medias