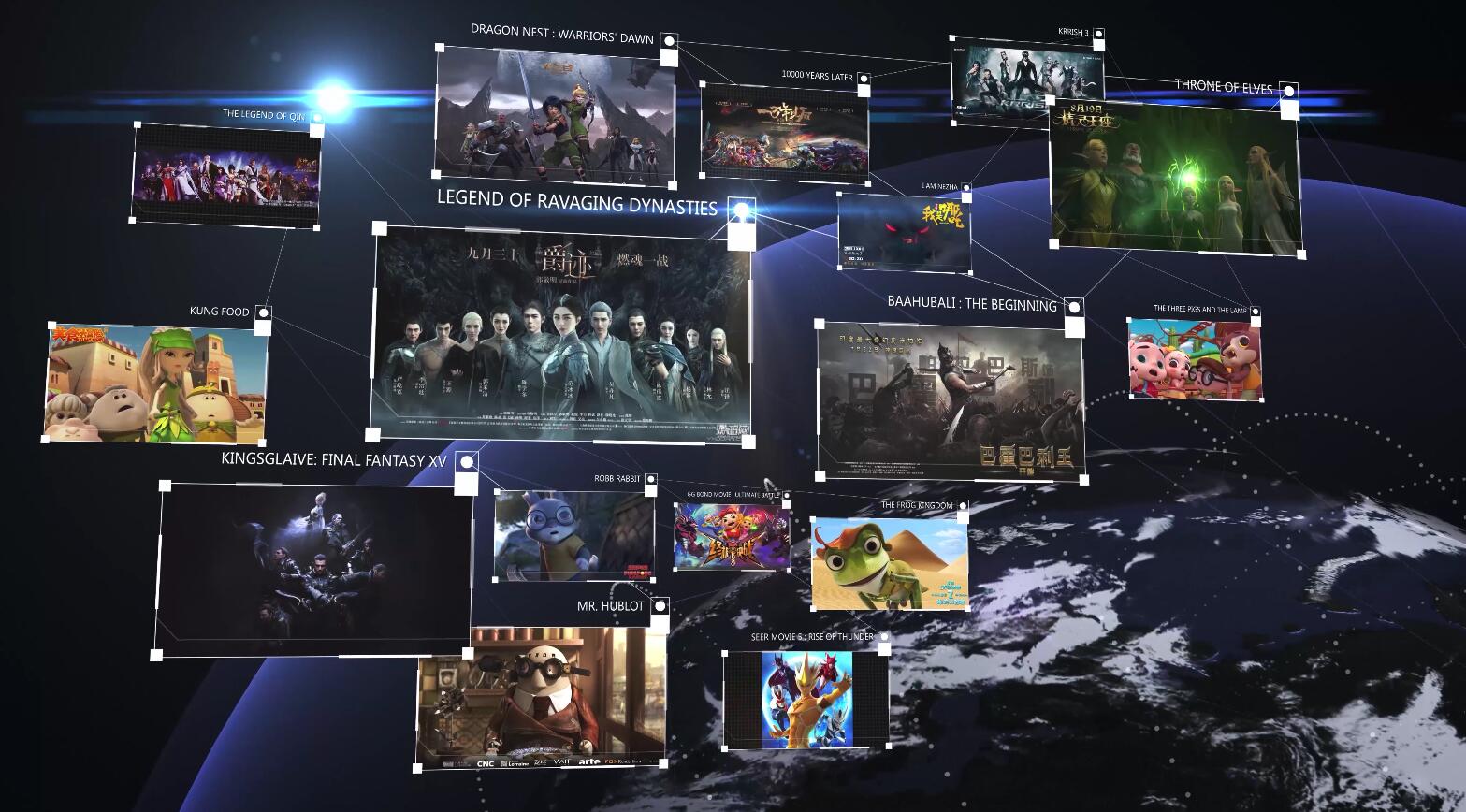 Why Various Studios Chose FoxRenderfarm?
RAYVISION is a global technology company specialized in cloud computing services for rendering in the entertainment  industry. Pioneering the world's premier self-service cloud render farm, Renderbus (a Rayvision domestic cloud render farm service) and FoxRenderfarm (a Rayvision overseas cloud render farm service) are the leading commercial render farms in the world with hundreds of thousands of users worldwide.Since the foundation in 2009, Fox Renderfarm has earned a good reputation for its quality performance, great customer service and flexible pricing scheme. The following video will show the interviews with various CG studios, special effects studios and animation studios. They will tell you why they choose Fox Renderfarm to render their projects.
---
Key Words
Cloud Rendering Farm
|
Annecy Festival
|
MILESTONES
|
Fox Renderfarm
|
Desktop Client
|
Blender
|
Bollywood films
|
Hum3D Contest
|
NVIDIA
|
Silkroad Digital Vision
|
Malaysian Animated Films
|
Indiajoy
|
Art Competitions
|
Architectural Visualization
|
CGarchitect Architectural 3Dawards
|
Best cloud rendering services
|
Render cloud
|
VFX
|
Upin & Ipin
|
Green Book
|
Fox Renderfarm Interview
|
Mission Mangal
|
Kre8tif!
|
Fox Renderfarm Mini Program
|
CG
|
CG Tech Summit Malaysia
|
film works
|
cloud rendering
|
Golden Horse Award
|
Shadow
|
SIGGRAPH Asia 2018
|
Morrigan Flebotte
|
VWArtclub Annual *Contest
|
animation works
|
Asswad Mouhamad
|
IMax Studio
|
Boonie Bears
|
Renderosity
|
Gary S. Kennedy
|
Evermotion Challenge 2018
|
Brian Beaudry
|
Alita: Battle Angel
|
Bobby Bala
|
Mohit Sanchaniya
|
Katapix Media
|
Flying Car Productions
|
Razer
|
The Shipment
|
FoxRenderfarm
|
CG Tech Summit
|
Alpacalypse Productions
|
halloween
|
Hum3d Survial Car Challenge
|
Federico Ciuffolini
|
Ralf Sczepan
|
Iavor Trifonov
|
Clarisse
|
CGTS Malaysia
|
Isotropix
|
C4D
|
Tomasz Bednarz
|
V-Ray
|
Cinema 4D
|
MAXON
|
siggraph caf
|
Evermotion challenge 2017
|
CGTrader Space Competition
|
film of the year
|
Le Anh Nhan
|
Planet Unknown
|
Fox Renderfarm 2017 Achievements
|
CSFF
|
Julio Soto
|
boar 2017
|
Deep
|
SIGGRAPH Asia 2017
|
Chris Sun
|
Glass Cage
|
Making Life of Bri' n Chris
|
anthem studios
|
The Rookies
|
Peter Draper
|
Makuta VFX
|
Baahubali 2
|
CG Competition
|
enchantedmob
|
CG Studios
|
Academy Awards
|
CGVray
|
weeklycgchallenge
|
SketchUp
|
siggraph 2017
|
Chris Buchal
|
SIGGRAPH Asia
|
LightWave
|
Indigo Renderer
|
Rafael Chies
|
V-Ray RT
|
CPU Rendering
|
NVIDIA Iray
|
Chaos Group
|
OctaneRender
|
Redshift
|
STAR CORE
|
CICAF
|
VR
|
Mr. Hublot
|
Ribbit
|
GPU Rendering
|
Linux
|
Monkey Island
|
LuxRender
|
HPC
|
Render Farm
|
Life of Bri
|
WORLD LAB
|
Michael Wakelam
|
3D Rendering
|
Online Render Farm
|
Alibaba
|
Baahubali
|
阿里雲
|
Malaysia
|
VAX
|
Aliyun
|
2015 Hangzhou Computing Conference
|
Oscar
|
SIGGRAPH
|
CGTrader
|
Kunming Asia Animation Exhibition
|
Evermotion
|
RenderMan
|
Categories
---
Fox Renderfarm News
---
Fox Renderfarm Projects
---
Fox Renderfarm Lectures
---
CG Challenges
---
Top News
---
Blog
---
Fox News
---
Fox Talk
---
Trending
---
Recent News List
---
Zync Renderユーザーが知っておきたい2つの重要なこと
2022-05-17
---
Fox Renderfarm Evergreen Program in 2022
2022-04-29
---
Revealing Mitosis Process with Cinema 4D
2022-04-15
---
MayaとZBrushでEpic Leviathan Roverの作成方法
2022-03-22
---
Interview with Squids Visual Arts, VFX Creator of the Vodafone x Salah Campaign
2022-03-11
---
Creating a Angry Snowman With Blender
2022-03-02
---
How to Render Realistic Snow With Blender
2022-02-28
---
SIGGRAPH Asiaは2021、東京で初のハイブリッド版が無事開催
2022-02-25
---
Interview With Andrey Oliver, Who Won First Place in the Student Category of FGT3D Snowman Challenge
2022-02-24
---
Partners
Medias