FGT Art November Winner Announced
Let's give it up for the FGT Art November winner!
Congrats! The artwork, Twilight at The Battle Gallery, is created by our friend Kay John Yim, an excellent Chartered Architect based in London. And here is the interview between Fox Renderfarm, the powerful GPU & CPU cloud render farm, and the November winner John regarding the other artwork, The Mirage Castle: a Fantasy War Tale: https://www.foxrenderfarm.com/news/making-a-gothic-castle-with-strong-silhouettes-in-cinema-4d/
Who's our next FGT Art winner? Shine your talent and win great prizes! Hit the link and know more about the FGT Art campaign: https://www.foxrenderfarm.com/fox-got-talent.html.
Recommended reading
---
How to Render High-quality Images in Blender
2020-03-09
---
How to Render Large Scenes with Redshift in Cinema 4D
2019-10-15
---
Arnold\ V-Ray\ Octane\ Conora\ RedShift, Which Is The Best 3D Renderer?
2019-04-15
---
Why V-Ray Render is Black in SketchUp And How To Fix it?
2019-05-07
---
How to Reduce Noise in Corona Renderer - Corona Denoising (2022 Updated)
2019-05-15
---
What is the difference between pre-rendering and real-time rendering?
2020-09-08
---
How the Redshift Proxy Renders the Subdivision
2018-12-28
---
Blender vs Maya vs Cinema 4D, Which One Is The Best 3D Software?
2020-01-16
---
Partners
Previous: 3ds Max Tutorial: A "Country Shop" Scene Production Sharing(1)
Next: 3ds Max Tutorials: Making a Sci-fi Scene in 3ds Max (2)
Interested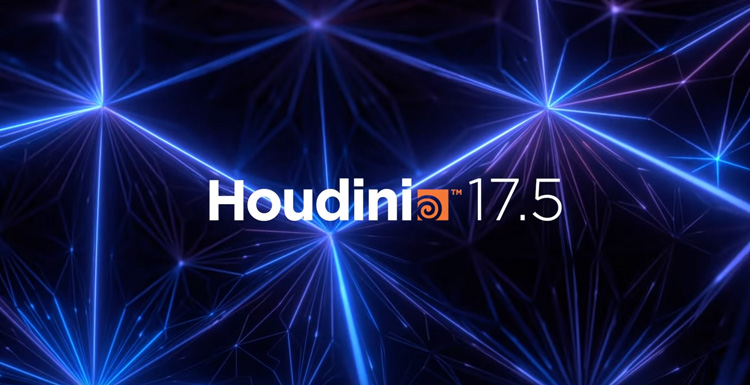 Houdini 17.5, The Latest Version Coming Soon
The SideFX team launched a new version of Houdini 17.5 in Montreal, Canada. Houdini 17.5 is an important release that includes many key features. The H17.5 version code is PDG (Procedural Dependency Graph). This new technology is available in the upcoming Houdini 17.5 as a new Houdini operational context (called TOPs, Task Operator) and a standalone application called PilotPDG. Whether you're a movie VFX artist, a game developer or a business studio, Houdini 17.5 brings you new enhancements to meet your most demanding production needs. In addition, Houdini 17.5 has a variety of feature enhancements that you can learn about H17.5 new feature videos and release demo videos.In addition, there are many other improvements in 17.5, including a large upgrade of the view display (GPU accelerated real-time display Volume/Fireworks, standard material preview view and rendering height consistent), and special effects simulation part upgrade (drawing directly in view) RBD constraints, Vellum support different points for each Friction, etc.), upgrade of the modeling part (Measure measurement node 2.0, Terrarian terrain Erosion function speed increase of 70%, terrain support Alpha Cutouts / floating islands become extremely simple Wait). Vellum also acquired a new "fiber" constraint that functions like an internal bracket in an object, determining how it deforms. The orientation of the fibers can be manually adjusted using a modified version of Houdini's existing hair grooming toolset. Other changes to the simulation toolset include a new set of interactive RBD constraints that allow users to manipulate dynamic simulations directly in the viewport without having to edit parameter values. New gpu-based smoke shader, improved Principled shaderHoudini 17.5 also improved the display of volume effects in the window. The update introduces a new gpu-accelerated smoke shader that is "three times faster" than the previous shading system when using regional light sources. The new shader should also provide a more accurate preview of the interaction between scene lighting and smoke, including support for shadows and spotlights. Workflow: Override key SOPS, new multi-output display optionsWorkflow changes include "rewriting" of Measure SOP, adding options for calculating surface curvature and gradient as well as area or volume. Values can be visually displayed through viewport color coding, including built-in histogram display. Below is the conference video.
Fox Renderfarm News Roundup for January 21, 2019
!Price Drop Fox RenderfarmNew Version Announcement!Desktop-Client-Version-5.0.6.5Dear Friends,The latest version of Fox Renderfarm Desktop Client, version 5.0.6.5 is released!Let's check out what's new in it!1. Allocate GPUs (cards)2. Batch adjust jobs' priorities3. Download speed, packet loss, network latency were added in Line Speed Test4. The number of concurrent Upload or Download files is adjustable5. Predict the upload and download time6. Resubmit Timeout frames7. Rights Management for Sub-accountRead more →Windows versionUPGRADELinux versionUPGRADEExclusive InterviewCreating the Sophisticated Chevrolet Corvette 1960 in 3ds Max!Chevrolet Corvette 1960 by Ehsan DarvishiHum 3D 'Car Render Challenge' is one of the fantastic render challenges. As the sponsor, Fox Renderfarm is so glad to have an interview with the first prize winner Mr. Ehsan Darvishi.Read more →Hum 3D 'Car Render Challenge' is one of the fantastic render challenges. As the sponsor, Fox Renderfarm is so glad to have an interview with the first prize winner Mr. Ehsan Darvishi.Read more →Most-Viewed Stories TOP 116-year-old 3D Artist's 6-year Exploration in BlenderTOP 2Disney Studio CG Supervisor Revealed the Production Secrets of Frozen 2 TOP 3Creation Process of Gorgeous Gladiator-style Centaur TOP 4Interview with SIGGRAPH 2021 Conference Chair, Pol Jeremias-Vila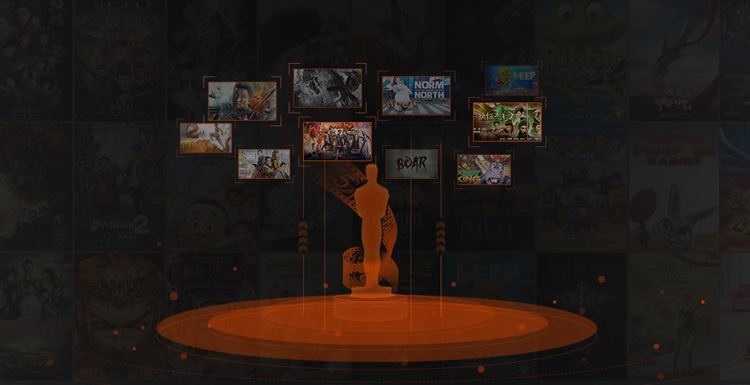 Why Choose Fox Renderfarm?
Fox Renderfarm is becoming one of the most notable and credited online render farms in the CG industry. We provide a web-based online platform for users and have more than two thousand render nodes. Therefore, with us, it does not matter where you are present – as long as you are connected to the internet, you can access and enjoy the 24/7 non-stop rendering services that we provide, without any fail.Fox is extremely user-friendly and hence, rendering tasks can be submitted to our system by following some easy steps. The user's online system and control panel provided by the Fox Renderfarm allows you to monitor the overall rendering progress in real-time. Queuing is not required, as the final rendered file will be presented as soon as the process is finished. Our users can get their HD and Ultra HD animations rendered at full quality through Fox's system.With nearly two thousand workstations, the Fox Renderfarm is equipped with brilliant hardware specifications. Every functional node has an Intel Xeon I7 3770K processor and an E5645 processor. The I7 3770K processor has the memory capacity of 16 GB while the Intel Xeon processor's memory varies between 24 and 64 GB. The local network that we use is Infiniband, with a high speed of 20 Gbps and it utilizes the Windows 7 operating system.Software such 3d Max, Maya, Softimage, Blender and C4D are supported by our rendering farm as well. It also supports render engines like V-Ray, Mental Ray and Final Render.The cloud rendering service that we offer is our biggest strength. Render farms are usually a structure built on interconnected PCs, which share their memory and processing capabilities to efficiently process CGI rendering. Nodes that are utilized; are advanced in nature; and thus, without too much manual input and manipulation, brilliant computer generated graphics and imagery can be created. Render farms are also highly efficient and that is why, at CG Studios, we use them to examine graphic and special effects.Traditional render farms are great, but they do not come without their limitations. Space constraints, high maintenance requirements, and expenses associated with these farms could be a huge problem for smaller companies. Cloud rendering ensures that the performance of the traditional render farms are amalgamated with lesser costs and user friendly system in order to provide smaller companies with the best rendering option.