Indian's Top-Grossing Movie "Baahubali - The Beginning" Rendered by RAYVISION
As 2015 India's top budget film, the historical Indian epic blockbuster "Baahubali - The Beginning" has grossed more than $90 million USD worldwide, and has set an all-time domestic box office record for opening day with $7.8 million and opening weekend box office record with $25.6 million, topping the previous record of last year's "Happy New Year". Current statistics shows that "Baahubali - The Beginning" is the third global highest grossing Indian film of all time, and the highest grossing Indian film of all time within India.This movie was directed by renowned Indian director S.S. Rajamouli, co-starring Prabhas and Rana Daggubati. Baahubali is a story about two brothers vying for the throne of the kingdom of Maahismati in their own ways; one (played by Prabhas) is a noble warrior named Baahubali whose believes in winning the confidence of the masses whereas the other (played by Rana Daggubati) believes in ruthlessness and a somewhat dictatorial approach. The details of which are best left unspoken. Baahubali's CGI visual effects was collaborated with a local company Makuta VFX. Rayvision was tasked with the responsibility of rendering the movie. Almost entire movie were super imposed with elaborated CGI special effects of lavish landscapes and magnificent war scenes from the movie.Baahubali deserves a high praise for financing such high budget on an fictional epic. From the breathtaking waterfalls to the extreme complicated rendering of Maahismati, its clear that extreme measures was put into efforts and devoted into rendering highly complicated sets as well as the exclusive environments.Baahubali is the answer to the world which Hollywood are not the only one can make Epic movies. Reuters gave a high praise of the movie "top-level entertaining movie and visual spectacle." The guardian also commented: "this movie is absolutely worth watching and worth the price of ticket!" Rayvision as the render farm partner of Makuta VFX, the joint cooperation on the Baahubali project was highly satisfactory. Subhrojyoti Banerjee, the senior VFX artist of Makuta VFX mentioned that, "Rayvision have been very helpful to us during our crunch time on the feature, notably their production coordinator and technical directors. They were available 24/7 to assist in getting our renders out and solve any snags we faced during the complex file setups. The pricing structure offered to us was competitive for the quantity of work we were producing with render nodes being always available to us for use."Rayvision as cloud rendering expert and probably one of the world's largest render farms are eager to work with any production houses to produce top quality special-effects as well as animations. We will ensure our partner's vision, with our expertise and super computing power on your desktop to help the world understand the stories you want to tell.
---
Interview with Rafael Chies: The Man behind Tribute to Monkey Island
Or you can feel free to check the full work on Rafael's behance gallery here. And thanks so much for Rafael to share some time and give us an interview as below. : Hi Rafael, would you please give a brief introduction about yourself? : Hello! I was born and currently living in Brazil. I always loved cartoons, fantasy and everything that's wacky and absurd. I mean, real life needs some magic! When I was a kid, I was always drawing, messing with Lego, Play-Doh, playing video games and exercising my creativity but I never thought I could do this for living. : OK, so when and how did you get into the CG industry? : When I finished high school and went to college, I joined a starting course that proposed mixing technology and art. There I found a whole new world of animation and digital art. That time a friend told me about an internship on a small local TV Station and I applied. I started working there with motion graphics and learned a lot. Someday I opened Maya and it completely amazed me so I decided to take some classes, slowly I was abandoning After Effects and Premiere and becoming a 3D artist.: What are some major projects you have worked on? : Back in 2010 I started working at Santa Transmedia, a Brazilian production company focused on advertising. I started as junior 3D artist and became CG Supervisor two years later. There I worked in some interesting projects for many nice companies like Honda, Chevrolet, LG and more. At middle of 2014, HypeCG invited me to work as Lookdev Supervisor at a new TV show called "Dino Adventures", that was a great experience! After one year, when finished the first season of the show I decided that was time to new experiences and became a freelancer artist, a couple months later, the guys of Privateer Press invited me to work as Lookdev and environment artist in a five minute cinematic. It's been amazing and I'm currently in the last month of production! : That's really amazing experiences and the work you finished. Then what tools you use? And any preferred one? : I mainly use Maya, Zbrush, Substance Painter and Photoshop. To render I use V-Ray and Redshift. : That's great, and would you please share some details about the just finished work: Tribute to Monkey Island? : I spent many years totally focusing on my professional projects and career and thought that was time to start doing more personal works, where I could totally express my feelings and taste. Also this way I could show my skills as lookdev and environment artist. I always loved adventure games, especially from Lucas Arts, but Curse of Monkey Island have a special place in my heart. I used Maya to block all the structure of the restaurant and planning the scene. Most of the assets were modeled directly inside Zbrush, from spheres\cubes and Dynamesh, then exported the low\mid poly version to Maya. The textures I made on Photoshop and Substance Painter. All the rendering was done in Vray inside Maya. I broke the render in several parts to have more control in post and optimizing the render time. : Good work indeed. Then what media/website picked and shared this work? And how do you feel about it, excited? : A Making of will be online soon at 3DTotal, also made interview for 80 Level.  On Artstation this project got Picks gallery and Trending Gallery, CGSociety, Evermotion and other important media also shared my work! I'm so happy with the feedbacks of this work, especially when people that played this game when child comes to me and said that loved this piece, it's incredible rewarding! Makes me want to work harder and harder! : Congratulations! So what do you think about Fox Renderfarm's cloud rendering service? Happy with it? : I'm really happy with it! It's totally easy to use and the 24/7 support is awesome, helped me a lot! : We are so honored! BTW, is there something you are currently working on or are excited about starting? : I have one more Monkey Island project that I'm about to start! It's an awesome scene, I think that is gonna work really nice in 3D! : That's wonderful, we are desperately looking forward to your new work. Anything else you would like to add or say? : Thank you so much for supporting me! Keep doing this great service.
---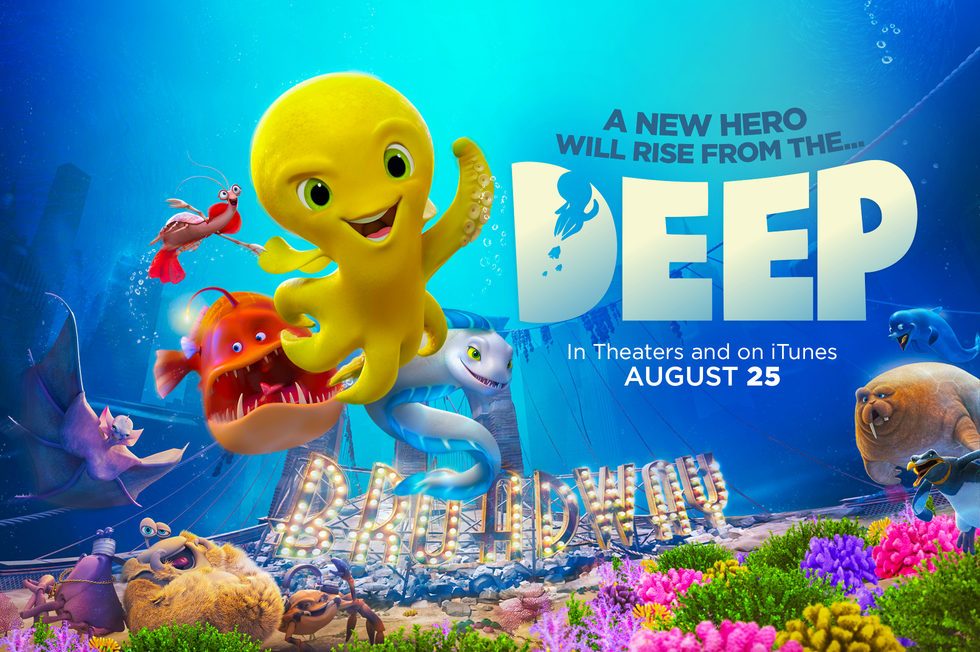 Award Winning Filmmaker Julio Soto Releases New 3D Animated Feature Film \Deep\
Directed by Julio Soto Gurpide, Fox Renderfarm is honored to provide cloud rendering service to "Deep" – a The Thinklab production, which has been sold worldwide with its recent release in North America, South Korea, Mexico & Russia that has gained a lot of popularity among the viewers. The film will also be released in Spain on 3rd November 2017.The film is set in the year 2100 when mankind has abandoned the earth a colony of extravagant creatures still thrives in the deepest abyss of the ocean. Deep, a cute "dumbo" octopus and his two unconditional friends: Evo, a nerdy and clumsy fish, and Alice, a neurotic deep-sea shrimp. When an accident destroys their home, the guardian of the abyss, The Kraken, will send Deep and his friends, together with Maura – a voracious moray ell, on a dangerous journey to find a new home.Throughout their journey, they will travel to many interesting places, such as the submerged New York City, the Titanic, and the Arctic, facing strong enemies and an unprecedented deep sea battle. Will they be able to bring the oceans back to their former glory?"Deep" director Julio Soto, was born in Spain and moved to New York City in 1988, where he where he began his career as a filmmaker. With over 18 years of directorial experience between the USA and Europe, he has worked on several films, documentaries, commercials, TV series and music videos. He is also one of the founders of the animation and life action production company The Thinklab. His films have also received several awards and presented at more than 100 world-class film festivals. His live action short film "Dissection of a Storm" qualified for the 84th Oscar Academy Awards. His latest work as a director, a 3D Animated Feature Film "Deep" will be released in Spain on 3rd November 2017. Julio has also sent us a small appraisal:"During the production, we needed to fast render some stereo sequences of great complexity, with over 20 layers each. Fox Renderfarm provided the services for cloud rendering and offered great tools to render quickly, cost effectively and with great flexibility in order to fulfill the deadline and the quality that we needed for our film. The customer service was topnotch and there was always someone available 24/7. Something that, providing the time zone differences, was greatly appreciated. Overall it was a great experience."Julio Soto, Deep´s Director, WriterThe film production The Thinklab – a company led by Adriana Malffati Chen – is a film production and digital services company based in Madrid, Spain specializing in creative film production and animation. The Thinklab has made a high appraisal on the cloud rendering service provided by Fox Renderfarm after the film was rendered successfully. Following the success of "Deep", The Thinklab is currently producing a high quality yet cost-effective 3D animated film for future release.Although the current release is only in North America, Mexico, South Korea & Russia, "Deep" has received a lot of good reviews. The film's interesting scenes, lovely characters, adventurous rescue missions, the spirit of unity and cooperation are among the viewers' good critiques. The film is full of energy with true temperament, waiting for you to explore!"Deep" has been released in North America, Mexico, South Korea & Russia, followed by Spain on 3rd November 2017. The current film producer is also actively cooperating with the Chinese film distribution company, look forward to an early date for screening on the Chinese screen!
---
Horror Movie "Boar" Rendered by Fox Renderfarm to be Released Soon!
Directed by Chris Sun, an Australian horror film producer and produced by Slaughter FX, the horror movie "Boar" that Fox Renderfarm participated in cloud rendering will be released in Australia in November 2017 and will be enjoying its World Premieres on November 23 at the Australia's Monster Film Festival.The "Boar" film shows Australia's adverse and beautiful natural landscape, yet lurks a dark and horrifying threat in this picturesque setting — a fierce beast that is ruthless, destroying the environment, massacring creatures, suck their blood, defend his territory by barbaric forces and brutally kill any creatures that hinder it.The giant BOAR was a myth, a legend brought to life in a drunken pub tale. The thing about myths and legends, they are usually made up of partial truths, and in this case, complete and terrifying truths. Tearing a path of destruction through fencing and livestock, locals haven't a clue of the chilling death that lurks in the striking Australian outback. The Monroe's are on a road trip to reconnect with a life they left behind several years ago. Seeing old friends and loved ones bring the tight knit family even closer together. A spontaneous decision to picnic along the shores of a cool river three hours from town brings them face to face with death itself. A BOAR of staggering size with a taste for blood is cutting out a crude home in the bush, and has marked this area as his. Nothing can stand in its way, nothing can stop the destruction. While the boar continues its savage rampage, the Monroe's settle in for a quiet afternoon, and an evening of wild pig and roo spotting. As they are slowly and savagely stalked and slaughtered by the beast, the fight for survival becomes as animalistic and brutal as the animal itself.During the cooperation, we learned that producer Chris Sun is keen on terror, bloodiness and courage-inspired theme for his productions. Most of the horror films he directed were shot through the actual scene, giving a strong and real visual impact as well as sensory experience. He has won the "Best Director", "Best Screenplay", "Grand Jury Prize" and other honorary awards and can be said to be widely known in Australia.Nearly 85% of the director's film, "Boar," was filmed using actual results. The technical problems added more workload to his project. In post-production, the cloud rendering service provided by Fox Renderfarm responses in a timely manner with the smooth rendering process, it has greatly reduced the film output time, significantly improving the overall efficiency of the film letting the film release to be on schedule.Universal Pictures Australia is currently working with other major global film companies for worldwide release. Stay tuned for the premiere at Melbourne's Lido Cinemas, at 23:00 on November 23, 2017 (local time).Come and watch "Boar" trailer and feel the charm of Chris Sun's horror movie now!
---
Razer Ultrabook Rendered by Fox Renderfarm Won CES 2016 Award
CES, the world's biggest and splashiest showcase for the latest and greatest in consumer electronics, is a victim of its own outsize expectations. The best PC award of 2016 CES award won by Razer Blade stealth Ultrabook. Based on the brief of " Duality - Portability & Gaming", CUM(www.cum.md) a creative agency based in Singapore crafted a story for the Razer Blade Stealth with the cloud rendering support of Fox Renderfarm. cum is a creative agency based in Singapore, Team of generalist across the entire field from illustrators, designers to CG generalist. Fox Renderfarm is one of the leading online render farm in the industry since 2009. Fox Render farm serves leading special effects companies and animation studios over 50 countries include two Oscar winners. The commercial of has been extremely well received with over 600,000 views between Facebook & YouTube within 5 days of its debut. It has swept up official "Best of CES" award, "Best PC" & "People's choice". Razer is known for its thin and light gaming notebooks, and the new 12.5-inch Blade Stealth is no exception. But in addition to being compact, it works with an external dock, granting gamers access to a desktop-class GPU along with amenities like Ethernet and four USB ports. Though Razer isn't the first to attempt this sort of setup, the Blade Stealth is notable for eschewing proprietary connectors; instead, it uses Thunderbolt 3, a common standard that allows the dock to work with a wider range of PCs. In a field of PCs at this year's CES that mostly included Skinny-Minnie machines, the one that stood out was the one that didn't compromise on performance. -- Dana Wollman the managing director added. www.vimeo.com/cum/razerbladestealth
---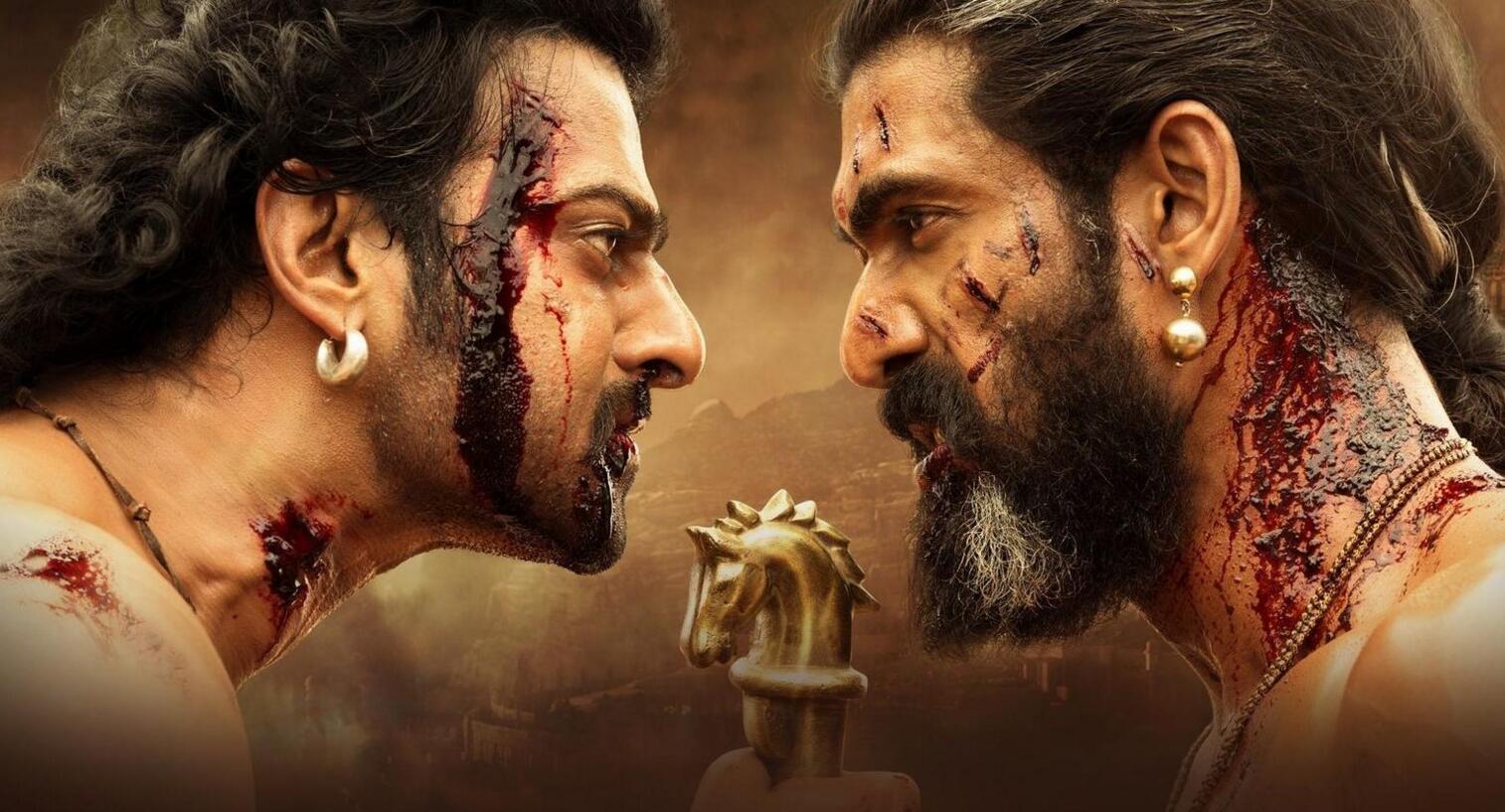 "Baahubali 2: The Conclusion" Rendered by FoxRenderfarm Became The Highest-grossing Indian Film in History
When the historical Indian epic blockbuster "Baahubali: The Beginning" was released on July 10th, 2015, it immediately earned a good reputation worldwide and set a box office record for Indian films of 2015.After the success of "Baahubali: The Beginning", "Baahubali 2: The Conclusion" broke the record again, it debuted in the US as the third top box-office draw, making nearly $13 million despite playing in barely 400 theaters. It earned $120 million during its first week, making it the highest-grossing Indian box-office release of all time around the world. It remained in the US box office's Top 10 over the weekend, hanging on at No. 7 and earning nearly $3.25 million, bringing its estimated two-week tally in the U.S. and Canada to more than $16 million.As the most powerful render farm in Asia, Fox Renderfarm rendered many Bollywood movies, such as "Krrish 3", "Baahubali: The Beginning" etc. Due to the good cooperation with Baahubali 1's CGI visual effects company Makuta VFX, Fox Renderfarm has the chance to render "Baahubali 2: The Conclusion" this time. Fox Renderfarm as the rendering partner of Makuta VFX, the joint cooperation on the Baahubali project was highly satisfactory.A rousing piece of fantasy fiction set in an ancient kingdom, its locations are extravagant. The battle sequences are convincingly bloody. The special effects are so ambitious for Indian audiences. There are muscled heroes, winsome heroines and plenty of dance numbers — all hallmarks of Bollywood."Baahubali 2: The Conclusion" is such a visual spectacle that it has to be seen on the big screen! Go to the cinema to enjoy the visual feast!
---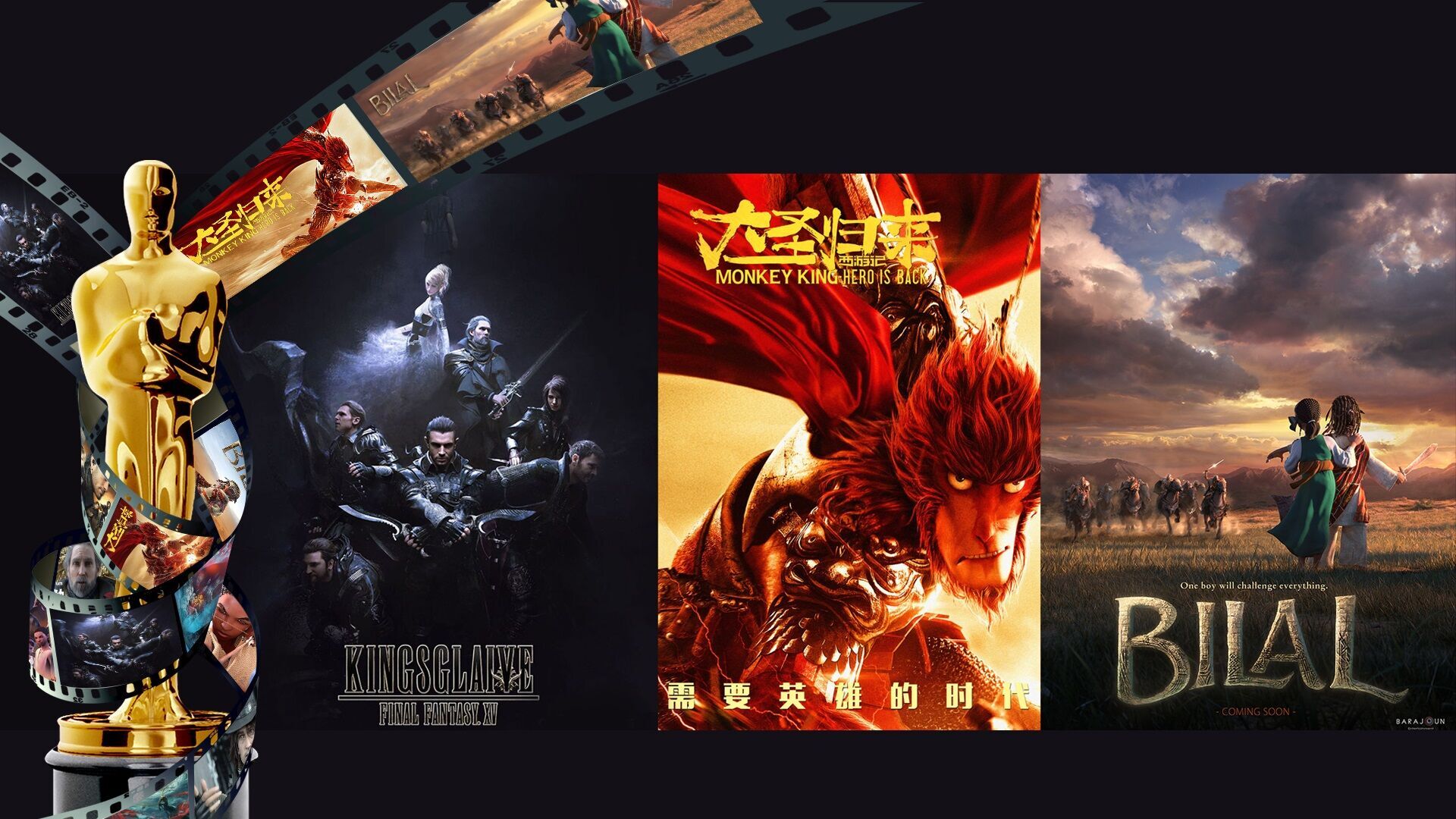 3 Films Rendered by FoxRenderfarm Eligible for 89th Oscar Best Animation Award
The Academy of Motion Picture Arts and Science (AMPAS) recently released the official notice that 27 animated films participate 89th Oscar Best Animation Award which creates the highest record.To my surprise, 3 of these submitting animated films are rendered by Fox Renderfarm: Monkey King: Hero Is Back (China), Kingsglaive Final Fantasy XV(Japan) and Bilal(Dubai). Back to 2014, Mr. Hublot rendered by Fox Renderfarm won the 86th Oscar Best Animated Short Film Award. At this time, let's hope animated films rendered by Fox Renderfarm can win this special award again.As a great CG film in China animation history, Monkey King: Hero Is Back has won the 30th China Golden Rooster Awards for Best Art Film and the 16th China Ornamental Column Awards for Excellence Fearure Film. Now Monkey King: Hero Is Back sets Chinese animation record to compete with Hollywood film studios for Oscar Best Animation Award.Produced by SQUARE ENIX, Kingsglaive Final Fantasy XV earned worldwide acclaim for its verisimilitude and stunning special effects.Produced by Barajoun Entertainment in Dubai, Bilal is the first 3D Animated epic film in Middle East, telling a story of an immortal hero of Arabic history.27 movies run for the 89th Oscar Best Animation Award as follows:The Angry Birds MovieApril and the Extraordinary WorldBilalFinding DoryIce Age: Collision CourseKingsglaive Final Fantasy XVKubo and the Two StringsKung Fu Panda 3The Little PrinceLong Way NorthMiss HokusaiMoanaMonkey King: Hero Is BackMuneMustafa & the MagicianMy Life as a ZucchiniPhantom BoyThe Red TurtleSausage PartySausage PartySingSnowtime!StorksTrolls25 AprilYour NameZootopia
---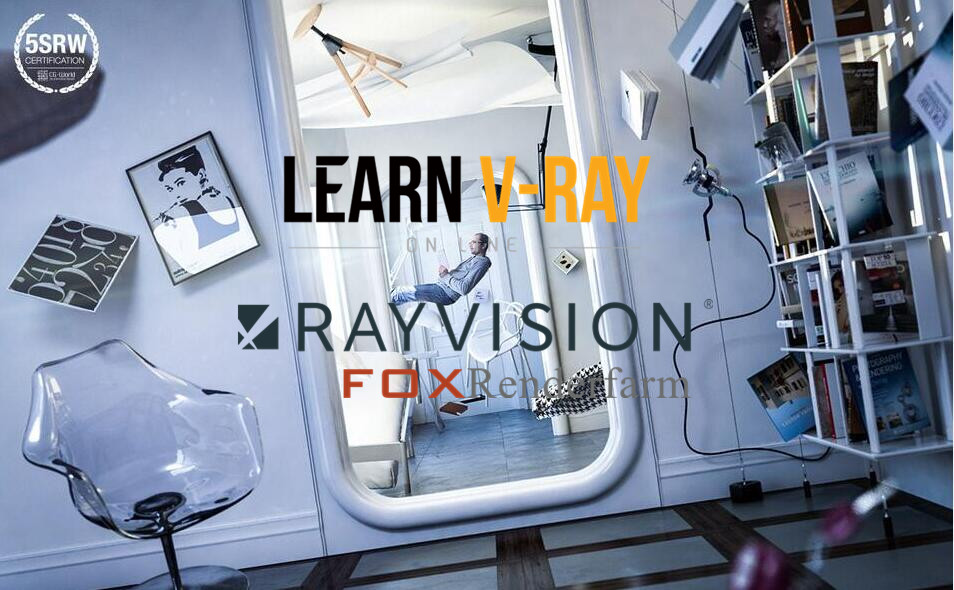 Learn V-Ray Partners with FoxRenderfarm to Creat More Amazing Works
"Simplicity is the ultimate sophistication." Leonardo da Vinci once said. Then, Steve Jobs took it as Apple's product concept. Now, it shows on Learn V-Ray's video rendered by FoxRenderfarm.Learnvray.com is an authorized training center certified by Chaos Group. In the online area you can find the 5SRW Course for V-Ray, including V-Ray tutorials and lessons, material to download and all you need to get the 5SRW Certification for V-Ray. 5SRW stands for 5-Step Render Workflow: framing, light balance, materials, final render, post production and it is a method to learn the photographic approach:More info here: V-RAY COURSE (online) As Learnvray.com official partner, Fox Renderfarm rendered countless works for Learn V-Ray's trainers and students.Now let's enjoy the following outstanding works rendered by FoxRenderfarm, included in the short movie:Industrial Open Space, by Tony AntounPrize: Best of March 2016 Gravity, by Ciro SanninoPrize: Installation V-Ray 3 splash Screen Church on the Water by Aldo Garcia Finalist at 3D Awards 2014 Sofa Room, by Rabih ChehabShort movie 1 CiroSannino (profile), author and main trainer at Learn V-Ray, said: "honestly I recently got different proposals from different render farms around the world. I finally decided for FoxRenderfarm becasue I appreciated a quality that is not so common - availability. FoxRenderfarm guys are always ready to listen suggestions coming from partners and users, and customer service team are always online on Skype to help and support in any situation! And no waiting to start the render due to the size of FoxRenderfarm."Simplicity is more difficult than sophistication. You must pay more efforts to make sophistication simple. The philosophy that RAYVISION (FoxRenderfarm) always sticks to is that technology inspires arts. With the most professional technical team, the best customer service team and the most powerful computing center, RAYVISION (FoxRenderfarm) can save more time for users to do more creation.
---
Malaysian Flick 'Ribbit' to Premiere at Niagara Fest
"Malaysian Flick 'Ribbit' to Premiere at Niagara Fest. The rendering part of this cartoon movie has been done by Fox Renderfarm which belongs to Rayvision Inc."Ontario, Canada's Niagara Integrated Film Festival (NIFF) is taking place June 19-22, showcasing a hand-picked selection of films from around the world. One of the premieres that will be featured at the event is the global debut of Malaysian animated film Ribbit from KRU International's Kartun Studios. The film stars Sean Astin, Russell Peters and Tim Curry and will be screened in 3D on June 21.Ribbit centers on its titular frog hero who is a bit of a dreamer who doesn't fit in with the other frogs. To escape from reality he hangs out in his "clubhouse," a downed, dilapidated plane in the jungle, and reads about animals who have no trouble finding their purpose in life in old copies of National Geographic.Written and directed by Kartun's chief creative officer Chuck Powers, the CG film is "a beautiful heart-warming adventure" aimed at the whole family. Ribbit is the first feature length project from the studio and has already been sold to over 80 countries worldwide, including the U.K., Germany, Australia, Japan, China and Brazil, which will likely see releases in the fall. KRU currently has five 3D animated films and three animated television series in development.The post from http://www.animationmagazine.net/features/malaysian-flick-ribbit-to-premiere-at-niagara-fest/
---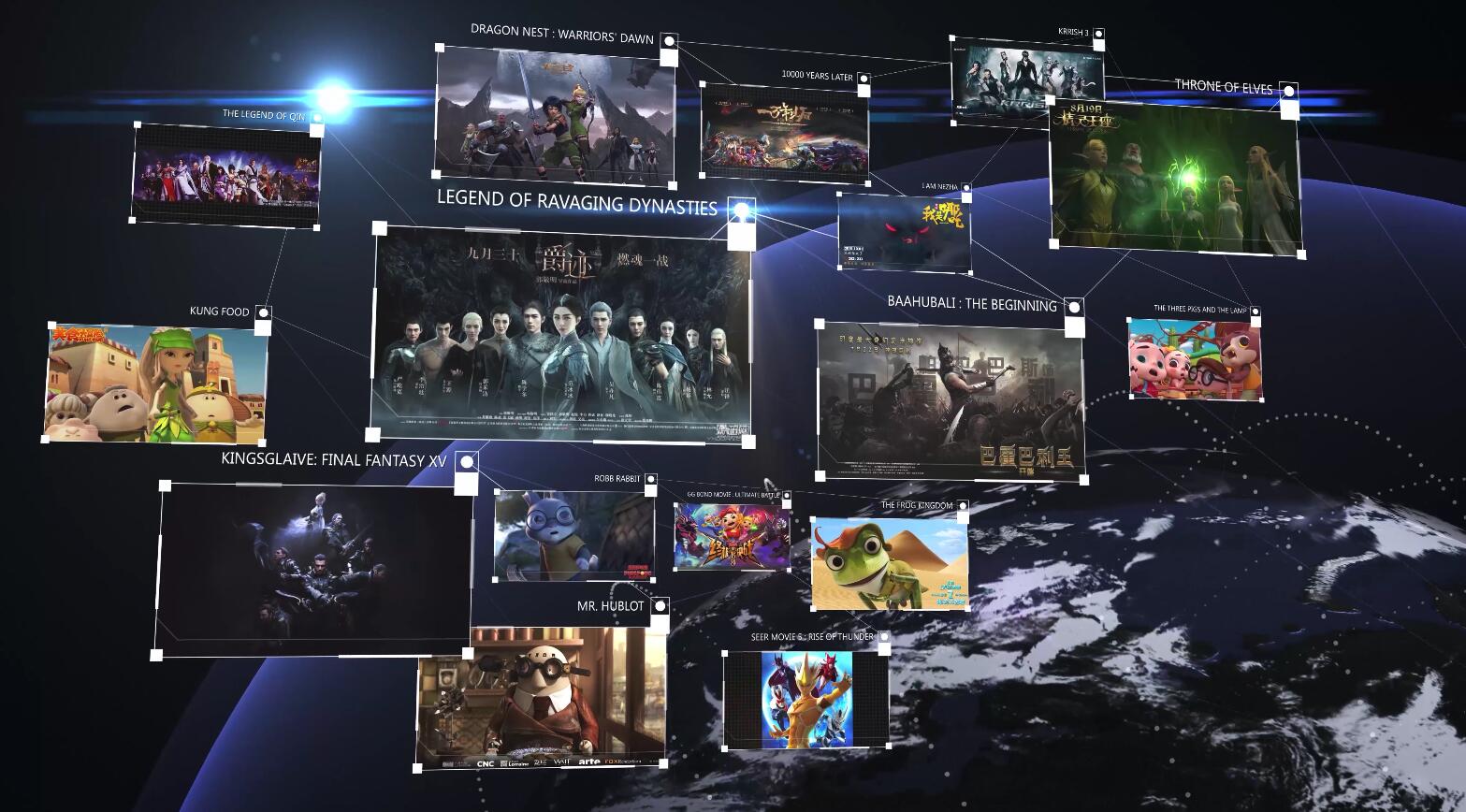 Why Various Studios Chose FoxRenderfarm?
RAYVISION is a global technology company specialized in cloud computing services for rendering in the entertainment  industry. Pioneering the world's premier self-service cloud render farm, Renderbus (a Rayvision domestic cloud render farm service) and Fox Renderfarm (a Rayvision overseas cloud render farm service) are the leading commercial render farms in the world with hundreds of thousands of users worldwide.Since the foundation in 2009, Fox Renderfarm has earned a good reputation for its quality performance, great customer service and flexible pricing scheme. The following video will show the interviews with various CG studios, special effects studios and animation studios. They will tell you why they choose Fox Renderfarm to render their projects.
---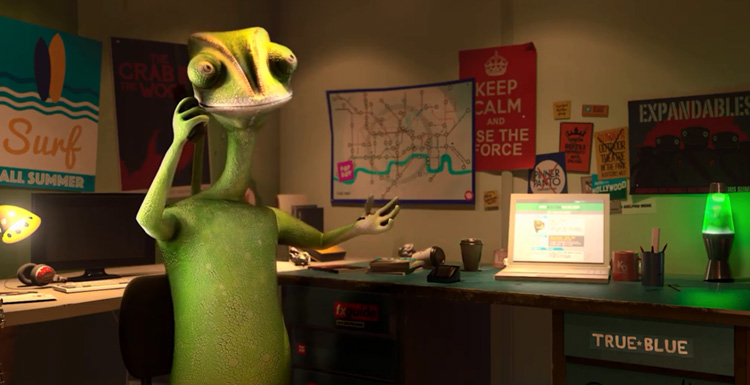 RAYVISION Congratulates Michael Wakelam on Releasing the Successful Trailer for His New Film 'Life of Bri' n Chris'
In collaboration with Rayvision, Chaos Group and under the banner of Anthem Studios, Michael Wakelam introduces two new animated characters in the upcoming film 'Life of Bri' n Chris'! 'Life of Bri' n Chris' is a comic story of two friends, a lizard and a chameleon. The Scottish common lizard Bri' and the unfortunate Australian Chameleon Chris, end up dealing with a crazy accident due to the excessively competitive attitude of one of the friends. The clash of entirely different personalities and the attempts at outdoing each other in a typical manly style add a unique comedic touch to this new partnership. Rayvision, the Chinese company that has worked on a huge number of projects with Dreamworks, Disney, Sony and Lucas played a pivotal role in providing the rendering power for this movie. Utilizing its exceptional expertise in CG animation production, Rayvision helped transform Michael Wakelams concept into reality after two and a half years of constant brainstorming and planning. Rayvision sends out its hearty congratulations to the entire team behind 'Life of Bri' n Chris'. A spokesperson from the company said, "Nothing makes us gladder than completing a project and seeing it being appreciated around the world. We would like to take this opportunity to congratulate Michael Wakelam and the entire team behind the project that worked diligently and displayed the utmost level of teamwork to complete this project successfully." Specializing in cluster rendering, parallel computing and the pioneer behind 'self-service cloud rendering', Rayvision has worked on diverse animation projects for the world's top production houses. Expanding on the challenges faced behind 'Life of Bri' n Chris', the spokesperson explained, "For the entire team, one of the biggest challenges was to present the whole concept in mere 8 minutes. In these 8 minutes, the characters had to be presented in a unique manner, a manner in which the audience would anticipate to see them again. However, when it comes to animated movies, the more the heads the better! Our hard work along with Anthem Studios, Adelphoi Music, and Chaos Group paid off. We would like to congratulate the entire team again on the successful completion and of course, the interstellar success on the trailer! " Rayvision is quite excited about the release of the short animated production, meanwhile a large number of people are pouring in at the Anthem Studios website to check out the trailer for 'Life of Bri' n Chris'. About Rayvision Shenzhen Rayvision Inc. is an internet technology company which specializes in research into cluster rendering and parallel computing technology, providing computing services for cloud rendering. It is the pioneer of "self-service cloud rendering". Renderbus, its brand, was the first company in China to offer a cloud rendering platform and boasts the biggest scale and the greatest number of users. For the purpose of providing consistent service for CG studios in the world, RAYVISION Inc. launched a family brand, "RAYVISION", globally, based on Renderbus (its domestic brand) and Fox Renderfarm (its overseas brand), in 2014. Rayvision promises to provide global users with more excellent, stable and consistent cloud rendering service .
---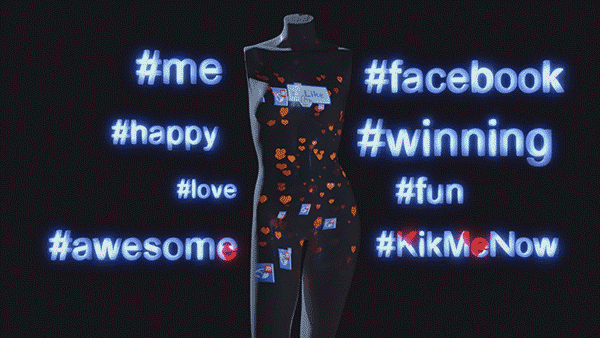 Interview with Chris Buchal Regarding Glass Cage
Glass Cage, a new film about female social issues which produced by Chris Buchal just been released (Check the Glass Cage video at bottom). Chris and his team had overcome so many difficulties and didn't give up the film even under very serious budget problem, what a tough team! And Fox Renderfarm is honorable to offer the rendering power for its VFX part. Here is the interview regarding this new film between Chris Buchal and Fox Renderfarm as below.Fox Renderfarm: Hi Chris, would you please give a brief introduction about yourself?Chris: Sure thing! Hi! I'm an English Major from University of Oregon. I've been making films for about 5 years now, and I am self-taught in visual effects, editing, cinematography, and post production. I've made commercials for some major brands, and have been building out my portfolio for past few years to hopefully apply for more commercial agency work, while I work on a feature script.Fox Renderfarm: Sounds wonderful. So when and how did you get into the film industry?Chris: It all started when I wrote to a craigslist advertisement and applied to have a job helping write the technical questions for the food safety manual that restaurant workers study before taking an exam. From there it evolved to editing videos, and from there the creative realm. My first year I made 20 pretty terrible comedy films, and then took the level up to a more professional and polished final product.Fox Renderfarm: Haha, very interesting experiences. Then what is your most satisfied work in these years and why?Chris: The short commercial piece "Baquon," because I made it with my best friend in my kitchen, it was a successful commercial, and it was a love poem to Bacon. It also made us some money.Fox Renderfarm: Congratulations! OK, how did you and your team members come out the idea of making the female empowerment film?Chris: The original concept was based on something my friend at the time, Cheree Marks, came up with. I wanted to do something with projection mapping and the female form, because at the time glass sculptures were on the table of the female form, and Cheree suggested body issues, and then agreed to work with me to help formulate a script that would enable us to tackle these social issues, and hopefully provide strength to women who struggle with them. Then the glass sculpture artist dropped out and we decided to use a mannequin of the female form, which was a blessing in disguise because it made the projection mapping more legible.Fox Renderfarm: You guys are so much warm hearted! We highly appreciate your work for women. Would you please tell us what's the Glass Cage about?Chris: Glass Cage is a mother-daughter bedtime story about growing up in the world. It's a story about self-love and not giving into societies sometimes skewed expectations. It's a movie that tackles different social constructs, and provides hope for how a woman can overcome them by being brave and staying true to themselves, and not letting the opinions of others sway themselves from the love they must have for themselves. Women are incredibly strong, they give life, and yet society oftentimes tries to take their inner light away from them.Fox Renderfarm: That must a great inspiration for women. While how many team members for the Glass Cage and how you guys cooperate with each other?Chris: This was a rather large and ambitious project. We had no budget, and a lot of visual effects, but luckily members of the team such as Ray Kelley, Celeste Leizer, Tim Riva, John Williamson, Shepherd Duff, Michael Mavromatis, Paul Turcott, and Andrew Williamson all were willing to dedicate their visual effects knowledge and time to help accomplish some of the more advanced CGI. I created all the projection mapping assets, and did a lot of the compositing work. This film was a labor of love, and thanks to the producers/cast, and crew who all donated 4 days of their life to make this possible. The cooperation worked the way most film sets work, a lot of phone calls, favors, and just the generosity of other people. Without them this film could not have been made.Fox Renderfarm: We are really impressed by the effort of all the members involved. Besides, what difficulties you met when making it?Chris: There were a lot of difficulties with this project. We had no budget. We had about $100,000 of rendering/VFX time. We wanted to finish the film in 4k (in hindsight 2k would have been smarter). At various points people dropped out or dropped the ball, which happens on projects with no budget, and we also had several random cloud server crashes and hard drive failures that thankfully were avoided by triple backups. Backup your data! There was some lack of clarity on the time commitment the project would take, and so some people had to drop out due to personal reasons, but all in all, this is par for the course with a no budget film. It was the effort of a lot of kind talented and generous people, and thanks to Fox Renderfarm, we were able to render out our films title sequence using Maya/Vray and 4k finishing.Fox Renderfarm: Anyway, the good news is the film is finally released. So where would you plan to submit/release the film?Chris: Ideally it will get passed along the festival circuit before being released online, and backed by some female organizations who support its messageFox Renderfarm: Great, we sincerely hope the Glass Cage would have a perfect result. As for the rendering phase, why choose Fox Renderfarm as the partner and What you think about us?Chris: Fox Renderfarm was an absolute lifesaver. We are a no budget, VFX heavy film. We simply don't have enough CPU power or render hours to export at 4k all the visual effects in the film. Thankfully Shelly Yu, responded to my request for a sponsorship proposal with grace, tact, and charm. Fox Renderfarm worked tirelessly, and patiently with us as we slowly compiled the work of multiple artists across the globe into the film's final title sequence, as well as a few of the "Glass Cage" CGI shots. Without Fox Renderfarm, we wouldn't have these elements in the film. They worked with us tireless overcoming technical hurdles, and even language barrier. They were really caring and just an incredibly supportive experience. I hope to be able to employ them sometime in the next year or two on some vfx heavy commercial projects should the opportunity arise.Fox Renderfarm: Besides the previous child abuse film "The Cycle Starts And Stops With You" and the just released female empowerment film"Glass Cage", do you have any idea for your next film?Chris: Yes, a female dynamic due comedy feature script is in the works, as well as maybe two more short films and proof of concepts. One involves the future of virtual reality, and the other is an alien invasion proof of concept. We also have another short film in post-production about cell phone addiction.Fox Renderfarm: Looking forward to your next film soon. OK, anything else you would like to add or say?Chris: Thanks again to Fox RenderFarm, and anyone who worked on or donated time to Glass Cage. Couldn't have finished the film without you guys.Enjoy the Glass Cage video now!Glass Cage from Illustrious Productions on Vimeo.
---
Recommended reading
---
How to Render High-quality Images in Blender
2020-03-09
---
Top 9 Best And Free Blender Render Farms of 2023
2022-05-09
---
Revealing the Techniques Behind the Production of Jibaro "Love, Death & Robots", Which Took Two Years to Draw the Storyboard
2022-06-10
---
How to Render Large Scenes with Redshift in Cinema 4D
2019-10-15
---
Top 10 Free And Best Cloud Rendering Services in 2023
2022-06-24
---
Top 8 After Effects Render Farm Recommended of 2023
2022-07-07
---
How to Reduce Noise in Corona Renderer - Corona Denoising
2019-05-15
---
Arnold\ V-Ray\ Octane\ Conora\ RedShift, Which Is The Best 3D Renderer?
2019-04-15
---
Partners