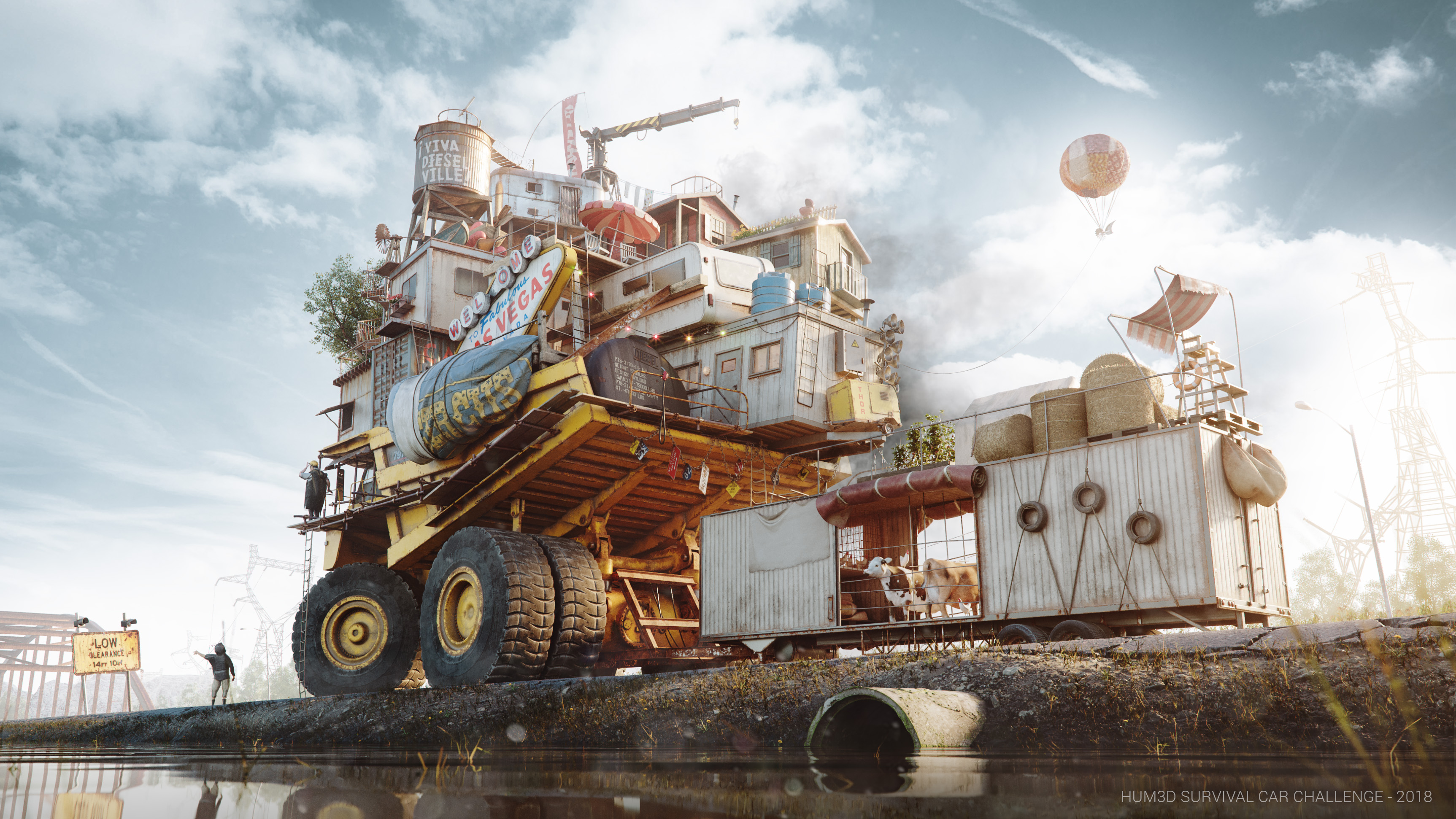 Interview with Federico Ciuffolini, the 1st Winner of Hum3d Survial Car Challenge
2018-06-28
Hum3d Survial Car Challenge
A few days ago, we just had the luck to interview with , we are always appreciated to have such precious opportunities to talk with those professionals. And today, we just finished the interview with Federico Ciuffolini, the 1st winner of this competition. Here are the details as below:
Fox Renderfarm: Hi Federico, would you please give a brief introduction about yourself?
Federico Ciuffolini: Sure! I am 30 years old, Italian, and I've been interested in CG for almost 15 years.
Fox Renderfarm: That's really a quite long time! So are you currently working as a CG artist?
Federico Ciuffolini: Yes! I am a 3D artist and programmer. I have been doing photo realistic rendering for several years, and right now I'm working on interactive apps, augmented and virtual reality.
Fox Renderfarm: Sounds great. How did you made the decision to step into the CG industry?
Federico Ciuffolini: I started experimenting with simple 3D softwares when I was 16 years old. I was fascinated by the first 3D cartoons, like that famous Simpsons episode where Homer travels to the 3D universe.
From that point, the passion just grew and grew. When I was 18 I decided to study Computer Science as a backup plan, but I knew what I really wanted to do. A lot of practice with 3ds Max and a bit of luck made the dream possible.
Fox Renderfarm: The current prize definitely demostrates your hardwork! Did you still remember your first CG work, how does it look like?
Federico Ciuffolini: Yes I do! They were made with Corel Dream 3D, a really simple software from the early 2000s, and I still have them here on my hard disk. Let's say that I was kinda surprised when I opened them, they are simple but not as ugly as I thought!
Fox Renderfarm: It sounds pretty awesome. How did you know the Hum3d Survival Car competition?
Federico Ciuffolini: I already knew the Hum3D website. I think I saw a post about the competition on some Facebook Group.
Fox Renderfarm: OK. What inspire you to come out the idea of making the work "The Free Autonomous Republic of Dieselville"?
Federico Ciuffolini: I've always been interested in the post apocalyptic trend, and I have started dozens of 3D works in that style, but I completed none of them. I took the occasion to actually close this chapter with myself :)
I knew that I wanted to do something different, out of the ordinary post apocalyptic style. It took me some days of brainstorming and a couple of beers with some friends, then the idea come naturally and I started working.
Fox Renderfarm: Haha, what you did finally is get rewarded! What software, renderers, plugins you used in this work?
Federico Ciuffolini: 3ds Max, Corona Renderer and Substance Designer. I think that Corona did a great job on this work, it accomplished everything flawlessly.
Fox Renderfarm: Did you met any difficulties when creating this work? If yes, how did you solved it?
Federico Ciuffolini: I knew that the scene was going to be pretty big, so I decided to use as much parametric maps as possible. All of the grime, dirt and rust were done with CoronaAO + CoronaTriplanars. I had to tweak a lot of maps and parameters, but in the long run this technique proved to be fast and effective. I saved a lot of time since I could reuse a lot of procedural maps and I had to unwrap only a small number of meshes. I did a lot of cloth simulations, too. For the smaller objects I used MassFX, which proved to be quick and stable, and for more complex objects I used the Cloth modifier. These simulations took me more time than I thought, but I think they came out quite good.
Fox Renderfarm: Did you used Fox Renderfarm service previously? If yes, would you share your ideas about us?
Federico Ciuffolini: I will be honest here, I actually never used a service. I think this will be a nice opportunity to finally do it!
Fox Renderfarm: Would you please share your ideas for winning the 1st prize in the Hum3d Survival Car competition?
Federico Ciuffolini: I am not sure I understand this question, sorry. Do you mean what I felt? Or the ideas at the base of the project? ---
Fox Renderfarm: Anything else you would like to add or say?
Federico Ciuffolini: This contest has been a terrific experience to me! It had been so long since the last competition, and only now I understand how much I missed it. Thinking, planning and completing a personal work with a strict deadline is so tiring, but so satisfying!
---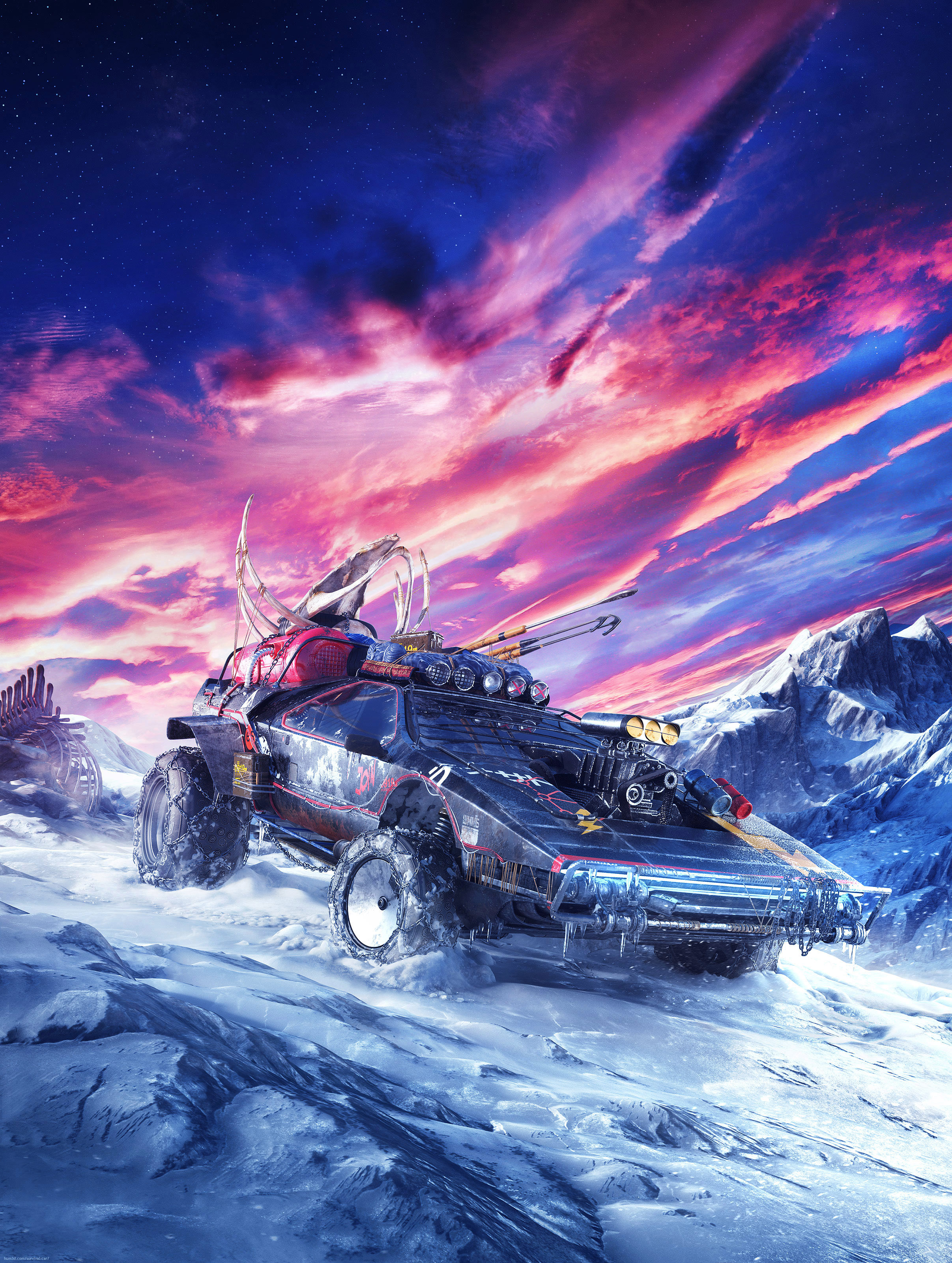 Interview with Florian Renner, the 3rd Winner of Hum3d Survial Car Challenge
The is so honored to be one of the sponsors and has the opportutnity to be part of it. And we are so glad to have the chance to talk with Florian Renner, the 3rd winner of this competition. Here are the details as below:
Fox Renderfarm: Hi Florian, would you please give a brief introduction about yourself?
Florian Renner: I started to work 2003 after my education as graphic designer . I always loved to create images.. doesn't matter how..digital or analog with pencils. About in 2007 I started with digital painting for contests and combined my work with cinema4d. In 2011, I started as a freelancer in the field of graphic design, 3D visualization, and later 3d animation too.
Fox Renderfarm: Are you currently working as a CG artist?
Florian Renner: Yes, about 70% of my projects are 3d designs(key visuals). style guides, 3d visuals, product visualizations etc. not all projects are shown on my website. Some have secrecy or may not be shown, the other 30% is typical graphic design, logos, flyer, brochures.
Fox Renderfarm: How did you made the decision to step into the CG industry?
Florian Renner: I wanted to become a freelancer and working on projects I like. I was in a permanent position for 8 years before. In addition to my work, I have illustrated a lot and taught myself in cinema 4d to expand my offer. To become a freelancer was my best decision, but without my 3d experiences it would be hard, most of my clients come to me because of the 3d animations and visualizations.
Fox Renderfarm: Good for you! Did you still remember your first CG work, how does it look like?
Florian Renner: Yes, my first 100% digital created image with my wacom was for a game contest about in 2006. I won a trip to Hamburg and had an insight how they work on the pc game. The first images were a bit too rough but some months later the images had a better quality. On my website are still some early illustrations from 2007 (https://www.florian-renner.com/illustrations-part-ii). My "Tank" image is from 2008 and one of the first I combined cinema 4d and digital art.
Fox Renderfarm: The "Tank" looks pretty awesome. While how did you know the Hum3d Survival Car competition?
Florian Renner: I always download my car models on this site for my projects. I don't remember exactly but I think I was searching for a new model and saw the post.
Fox Renderfarm: Haha, that means you are regular customers of Hum3d. So what inspires you most to come out the idea of making the work "Lightage"?
Florian Renner: I like Fantasy Sci Fi settings but I am a bit bored of the zombie and their gore/violence in general...maybe I watched "the walking dead" too often. So I was trying to find something new outside of the mad max universe, the movie was great but most of the apocalyptic cars are in mad max style, so my sketches then went more in the direction of snow and ice and the weapons on my car are for hunting not for killing :-) later I liked the idea of whale bones on a car... This raises a few questions and tells a story I don't know for myself too :-) Maybe an inspiration was the very cool series "the terror" I was looking some weeks before.
Fox Renderfarm: Fantastic idea. OK, what software, renderers, plugins you used in this work?
Florian Renner: I used cinema 4d with the octane renderer. 3D Coat for modelling some parts. World creator for the ground and the background. substance painter for the car textures etc. The car model is a customized Alfa Romeo Carabo.
Fox Renderfarm: Haha, so many software used in it. Did you met any difficulties when creating this work? If yes, how did you solved it?
Florian Renner: The snow shader in octane was a bit complex. First it looked like styropor at the beginning, a bit trial and error. Later I doubled the refraction channel layer in photoshop,  after that the surface looked more like ice. And I used substance painter the first time, it was fun to learn but takes some time.
Fox Renderfarm: Difficulties always help move you forward : ) Did you used Fox Renderfarm service previously? If yes, would you share your ideas about us?
Florian Renner: No yet, sorry :-) But maybe in the future if I have an 3d animation project.
Fox Renderfarm: Great, feel free to enjoy yourself. Anything else you would like to add or say?
Florian Renner: Keep on learning 3d software and techniques and try new styles and workflows.  The prizes of the competition is great for me, some software I don't know and now I am curious about trying out them.
Fox Renderfarm: Good for you! We are looking forward to your more works in the near future. And thanks so much for your time for this interview.
---
Interview with Alpacalypse Productions for Film VFX
Harvey Li is one of the members of Alpacalypse Productions who just released their new VFX video ELSA (Frozen) vs. ZUKO (The Last AIrbender), which is an awesome real life fight VFX videos. And Fox Renderfarm is so honored to help render this video and got the chance to have a short interview with Harvey. Here comes the interview details as below.
Fox Renderfarm: Hi Harvey, would you please give a brief introduction about yourself and your studio Alpacalypse Productions?
Alpacalypse Productions: We're a small Studio in Canada that consist of 4 friends passionate in visual storytelling. We mostly make content for entertainment and YouTube for a wide range of audiences. We are also mainly a post-production house focusing on Visual Effects for TV and films shot in Edmonton.
Fox Renderfarm: Great, so how did you guys get together and come out the idea of forming this studio?
Alpacalypse Productions: We all went to the same school together, but we first wanted to make a studio focused on storytelling, VFX, Entertainment, and a place to develop our ideas, which was more rare in our city. Soon we were able to gain a following online. As we grow, we are starting to focus more on post production and Visual effects. We each had different skills and wanted to combine them into Alpacalypse. As we grow our content and quality is getting better.
Fox Renderfarm: Did you guys get any awards for your previous works?
Alpacalypse Productions: Some of the favorite genre of films we like to produce are horror films, and have won an award for Best Horror Film at the Edmonton Short Film Festival.
Fox Renderfarm: That's pretty awesome, congratulations! While why chose the characters ELSA and ZUKO to for this video? What's the meaning behind it?
Alpacalypse Productions: We first wanted to develop the idea of "Elsa vs Sub Zero" from Mortal Kombat games, but we thought about how it would look on screen and thought it would look much cooler with Zuko and instead went with Fire vs Ice. It is a tale of two opposing forces, Fire vs Ice, and East meets West. Avatar: The Last Airbender uses a lot of traditional Kung Fu in the fighting styles, and in Frozen, Elsa is a traditional European princess. In the video, Zuko is a trained martial artist, but also confident. We wanted to show that Elsa was still able to land the last hit on Zuko through hope and not giving up – which is a classic theme in Disney movies. In a future episode, we wanted to show that Elsa was able to win because she was also trained to fight by Mulan, who was escaping Zuko.
Fox Renderfarm: Terrific! We could definitely better understand your video after such detailed explanantion. But what's the biggest challenges and technical problems you met when creating ELSA VS ZUKO?
Alpacalypse Productions: The biggest problem for us was we were very new to 3D modeling and rendering. At first we had other people on the team, but unfortunately because of family issues, they were unable to continue the project. So we had to learn it all by ourselves within a few months and then to composite on to the footage. On set, the Camera actually broke, and there was an issue of the movie being recorded the wrong frame rates. So that was hard to try and match 3D animation, and 2 different frame rates into one movie. It was a huge headache that set us back many months. On the actual shoot, we choreographed the fight indoors and we thought we were ready, but when we went to shoot it out on a frozen lake, it was maybe -35C to -40C with windchill, and it was very difficult and slippery to film.
Fox Renderfarm: Indeed tons of tought problems for you, but anyway, you guys finally made it. Besides the difficulties, anything interesting that you would like to share with us?
Alpacalypse Productions: The music in the video actually is custom scored by our friend Shawn X.G. We wanted the music to be a "fight" as well, as elements from the themes of Frozen and Avatar fight to take over each other. Shawn used both traditional Chinese instruments for Zuko's themes and mixed them with the Frozen themes.
Fox Renderfarm: So brilliant you guys! What software and renderers you used for this video?
Alpacalypse Productions: We used After Effects to composite all the effects and Premiere Pro to edit. The 3D modeling was all done in Maya and rendered through Arnold.
Fox Renderfarm: Since you rendered this video by using Fox Renderfarm, what's your idea for our ?
Alpacalypse Productions: I really enjoy Fox Renderfarm, before Fox, we were looking at many other , when I found Fox I was immediately able to get help from Skype almost any time. They were always very friendly and helpful, and guided me through a process that was new to me. I wasn't able to find this anywhere else and was very frustrated, so I was very happy when I found Fox.
Fox Renderfarm: That's really a huge compliment for us, and we are so glad that we could help. OK, if we ask you to choose one favorite work from all of your studio works, which one you will pick? Why?
Alpacalypse Productions: I think we would pick Star Wars vs Skyrim. We kept it more simple and we were able to do more fighting. I think it was the perfect balance without too much visual effects, or too little. We over complicated Elsa vs Zuko and so it took a lot of time and effort to make it compared to Star Wars vs Skyrim.
Fox Renderfarm: You guys did really great on this job! Anything you can share with us about your next video?
Alpacalypse Productions: Yes! We're hoping to shoot an episode with Disney's version of Mulan training Elsa as a prequel to Elsa vs Zuko. There have been a lot of questions of how Elsa could win against a better trained Zuko, so we wanted to show where Elsa learned to fight.
Fox Renderfarm: Wow, we are already expecting the new video : ) So any advice or experience you can share with those who also want to do the stunning visual effects?
Alpacalypse Productions: My biggest advice is learn as much as you can, even if you're not good at everything, knowing a little bit can go a long way with communicating with a team and solving problems. And ALWAYS have a backup plan. Something will always go wrong, and it helps to be prepared.
Fox Renderfarm: It could definitely help both the beginners and professionals. Last question, do you have anything else would like to say or add?
Alpacalypse Productions: A huge thanks to Fox Renderfarm for guiding us through the render process when we were still learning. Elsa vs Zuko was a really difficult, but fun project to work on and we hope our hard work paid off and everyone that watches the video enjoys!
Fox Renderfarm: It's truly our pleasure, hope we can have more cooperation in the near future, and please feel free to introduce us to those who might need our service.
If you would like to watch more VFX videos from Alpacalypse Productions, visit their YouTube channel and enjoy yourself.
---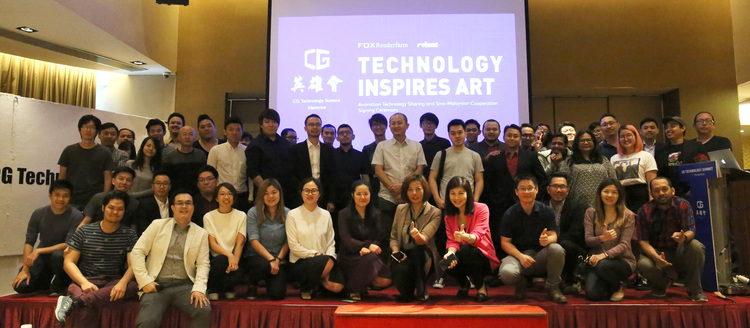 Fox Renderfarm "Technology Inspires Art" CG Technology Summit (Malaysia) 2018
Abstract: Powerful cooperation for better complementarity and CG industry development
With the present rapid development of the CG production industry and the intensification of globalized labor division and cooperation, international cooperation has been encouraged gradually. In 2016, Malaysia's creative industries (including animation, games, etc.) had an export quota of 1.17 billion MYR. As one of the largest support for many well-known films, reducing costs and increasing output, serve as the facilitation of in promoting the development and cooperation of the CG industry between China and Malaysia.
On April 19th, 2018, the "Technology Inspires Art"- CG Tech Summit (Animation Technology Sharing and Sino-Malaysian Cooperation Signing Ceremony) organized and hosted by Fox Renderfarm was successfully held at the Renaissance Kuala Lumpur Hotel. The event brought technical knowledge to the CG expert from both China and Malaysia. It also helped boosting the depth of cooperation between the two countries.
It is reported that Fox Renderfarm, as the world's leading visual cloud computing platform, covers more than 50 countries and regions in the world. At the same time, Fox Renderfarm has participated in and rendered many well-known domestic and foreign films, mainly including:
"Mr. Hublot" which won the Academy Award for Best Animated Short at the 86th Academy Awards; "Wolf Warrior 2" which broke the Chinese box office record at 5.6 Billion Chinese Yuan; "Baahubali", the best-selling Indian film in history; "Monkey King: Hero is Back" which recorded nearly 1 Billion Chinese Yuan Chinese box office; "Duck Duck Goose" animation which its production level is comparable to Hollywood's; "Boonie Bear" series that broke the record of China's animated movie box office; "Detective Chinatown 2" that broke China's first-week box office records and etc.
Guests attending the summit included: Janice Lim-Head of Animation in Malaysia Digital Economy Corporation (MDEC), Shuai Peng-VP of Film Division in Original Force, Ling Chen-Business division production director in Original Force. Yanjuan Liu –Deputy General Manager of Fantawild, and Mike Zheng-Fox Renderfarm Marketing Director and CG Technology Summit founder, and Les'Copaque Production (Tuan Haji Burhanuddin Md.Radzi), SA (Goh & Raymond), Animamundi Studio (Chun Chong Leong), Wau Animation (Usamah Zaid & Mohd Faiz), Pixelline (Chris & Way) and other chief executives of top production company in Malaysia are among the attendees.
Janice Lim, Animation Director of the Malaysian Digital Economic Development Bureau, addressed the summit and gave a brief introduction to Malaysia's current animation industry development. She said that the exchange and cooperation between the animation industry of China and Malaysia will jointly promote the economic development of the two countries. At the same time, she also hopes that Fox Renderfarm, as the leading visual cloud computing platform in the CG industry, can organize more activities to provide learning and communication opportunities for the animation industry elites of both countries and jointly promote the development of the industry.
At the same time, Fox Renderfarm VP Wangcheng Xiao and Marketing Director Mike Zheng introduced the current status of Fox Renderfarm's development, the future strategic layout, and the original intention and significance of launching the CG Tech Summit. In the past quarter, Fox Renderfarm's home-made movie box office accounted for one-third of the box office of domestic cinemas in the same period, and together with SIGGRAPH CAF and its Shenzhen branch, successfully hosted the first SIGGRAPH animation tour exhibition in China. Technical Seminar. The success of the CG Tech Summit is of great significance. As the sponsor of the CG Tech Summit, Mr. Mike Zheng hopes that more industry leaders will participate and create more value for the industry.
At the summit, Fox Renderfarm teamed up with the leading Chinese animation production company, Original Force and Fantawild, to bring together a series of technical expertise sharing for Malaysian industry elites. They also conducted on-site interactions, to exchange and discuss in-depth animation production techniques and experiences.
Original Force CG Division Production Director-Ling Chen
"From Motion Capture to CG Production Process"
The " L.O.R.D: Legend of Ravaging Dynasties ", which was produced and published by Original Force, is China's first full-reality CG animation film and has created a brand new movie type in the Chinese film industry. When the film was first released, the audiences can not stop but give thumbs up to its high quality CG technology. At the summit, Ling Chen, CG Division Production Director in Original Force, took " L.O.R.D: Legend of Ravaging Dynasties "season one and two as examples to compare processing and management of motion capture data, layout documentation's publication of motion capture data and the management of synthesis documentation, in order to explain the process from motion capture to CG production in details.
Original Force Film Division VP-Shuai Peng
"Film Rendering Difficulties of Original Force"
Original Force is the leader in China's digital production industry, focusing on providing excellent video and game content production services for the global digital entertainment industry. Shuai Peng gave a comprehensive introduction to the development of Original force and her deep cooperation with Fox Renderfarm over the years. At the same time, the film and television production works that Original Force involved were among the examples shared and an in-depth analysis was made on the difficulties that the team had faced and endured in the animation technology.
Fantawild Deputy General Manager-Yanjuan Liu
"Boonie Bears Animated Series Film Technology Development Process"
The Boonie Bears animated series is a key project created by Fantawild. From "Boonie Bears: To The Rescue!" in 2014, "Boonie Bears: Mystical Winter" in 2015, "Boonie Bears: The Big Top Secret" in 2016, "Boonie Bears: Entangled Worlds" in 2017 to "Boonie Bears: The Big Shrink" released in the 2018 Chinese New Year period. The production level of the above five films has increased year by year, with a total of nearly 2 Billion Chinese Yuan at the box office. Yanjuan Liu took the development of five films as an example to deeply analyze the key factors of success, stressing the importance of the storyline, and the significance of the combination of technology and art to film and television production.
At the summit, senior executives from Malaysia's top animation companies also actively interacted with guests and conducted in-depth discussions and exchanges on business cooperation and technical production.
The "Technology Inspires Art"-CG Tech Summit sponsored by Fox Renderfarm not only brings the cutting-edge CG technology and the most practical successful case experience to the industry, but also provides an exchange and learning opportunities for the animation industry elites between the two countries. At the same time, the signing of cooperation between China and Malaysian mainstream production companies is also conducive to the promotion of complementarity and division of labor between the two countries and their strong cooperation to jointly promote the development of the CG industry in Malaysia and the creative industries in Malaysia.
---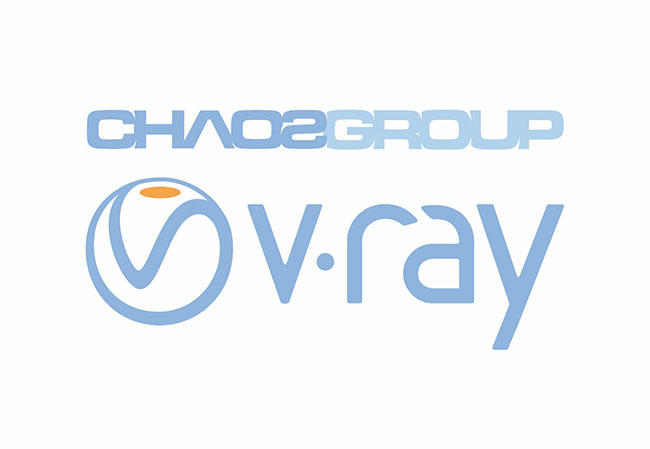 Interview with Iavor Trifonov from Chaosgroup for the Future Cooperation
2018 must be a big year for Fox Renderfarm, we sincerely hope to cooperate with more 3d software and renderer companines as much as we can, that's why we communicate with them so positively and discuss about the future cooperations and benefits for both parties. Here is the detail interview with Iavor Trifonov from as below:
Iavor Trifonov,
Vice-President Cloud & Integrations
Chaos Group
Fox Renderfarm:  Since the establishment of V-Ray in 1997, the growth and global presence of V-Ray has gained attention from various industries, especially CG industry. Tell us more about V-Ray's global influence and users usage worldwide.
Chaos Group: From the very beginning, our goal has been to help people visualize anything and everything. And this means more than just pushing the technology. V-Ray is a result of listening to and working with artists and designers directly. It's important to really understand the daily challenges creatives face and see what we can do with our development to help, and move rendering forward. Today, V-Ray is prominent in multiple industries worldwide. V-Ray's Academy Award-winning rendering technology is still developed with the same goal of helping artists and designers.
Fox Renderfarm: Share with us about V-Ray's current brand awareness and situation in China.
Chaos Group: V-Ray is very popular in the architectural visualization industry in China, but people probably aren't as familiar with our company name — Chaos Group. There are many resources online for learning V-Ray, and the V-Ray community is very supportive. Our main developers are also very involved online since we take feedback very seriously. The new V-Ray Next for 3ds Max beta is the latest example of how we listen to our customers, and work to provide features that save time and hopefully make your life a little easier.
Fox Renderfarm:  Share with us regarding the product development strategy and promotion in the near future?
Chaos Group: At the moment, our key development revolves around the completely upgraded and optimized rendering inside of V-Ray Next. We've already got a few blog posts actually that highlight some of the new features of V-Ray Next and there are more articles in the works. You'll also see us at events worldwide and this year we're excited to host our very own special event dedicated to artists and developers - Total Chaos.
Fox Renderfarm:  How about your thoughts on and how it can benefit CG artists?
Chaos Group:  are easily tracked and can be billed by the job.
Fox Renderfarm:  How can Chaos Group work with Fox Renderfarm and what are the benefits that Chaos Group can offer to Fox Renderfarm's customers?
Chaosgroup: Fox Renderfarm is one of Chaos Group's main partners in China as well as in Asia. As an authorized partner, Fox Renderfarm receives dedicated support from Chaos Group both in terms of account management and technical optimization expertise. This allows Fox to react quickly when helping customers and resolve even the most complex workflow issues with the help of Chaos Group's developers. Moreover, Chaos Group and Fox are also looking to partner on initiatives related to the educational institutions in China which will lead to opening excellent opportunities to thousands of Chinese students interested in becoming V-Ray professionals. Boosting the awareness of V-Ray among Chinese users from as early stage in their professional careers as possible together with expanding the availability of Chaos Group's products across China is at the very core of the partnership between both companies. We're excited to have such a strong partner in China and we look forward to helping the CG industry in China with Fox Renderfarm.
Fox Renderfarm:  Originally started as Atmos Blender, then the first release of V-Ray for 3ds Max in 2002. Up to date, various mainstream 3D software is well-supported by V-Ray. V-Ray has been around with us for almost 21 years! Tell us about the new features and highlights of V-Ray that we can look forward to in 2018?
Chaosgroup: We don't want to reveal too much yet, but we're very excited about the V-Ray for Unreal beta which just recently started. We'll have more big news in regards to other V-Ray Next products in the near future to share with you as well!
(Check our interview with if you are interested.)
---
Interview with Isotropix About the Cooperation with Fox Renderfarm
Just finished the could benefit both users. Please check the detail interview as below:
Fox Renderfarm: Since the first version Clarisse released in 2012, more and more CG artists and studios are familiar with Isotropix, tell us a little about your company.
Isotropix: Isotropix is a global, fast growing company specialized in developing high-end professional graphics software for the VFX and animation industry. Founded in 2011, the company grew fairly quickly, and our team is now composed of about 40 passionate and talented people! Back in 2012, when we announced our flagship product Clarisse, there was a lot of excitement but we had to face huge challenges. It's always difficult to introduce a new paradigm shift, especially in a market that hasn't changed much in 20 years, and it took us a few years to be recognized as the player we are today in the Industry. Today we're very proud that Clarisse is being used in production by world leading studios such as DNEG, Industrial Light & Magic, WETA Digital or DreamWorks Animation as well as mid-sized to small CG studios of all around the world! Lately, Clarisse has been rendering the amazing VFX of feature films such as Star Wars The Force Awakens/The Last Jedi, Star Trek Beyond and more recently Wonder Woman, Dunkirk, Valerian, Blade Runner 2049 as well as many TV-series like The Young Pope, American Gods, Black Sails, Black Mirror and Altered Carbon.
Fox Renderfarm: Share with us about Clarisse current brand awareness and situation in China.
Isotropix: Today, our customers are mostly located in the Western market. We have only a few customers in China. However, Clarisse has already been adopted by studios such as Oriental Dreamworks and Base FX which used Clarisse on several feature films including Star Trek Beyond, The Great Wall or Captain America: Civil War. We're really excited and looking forward to the next few years to expand our position in this market.
Fox Renderfarm: Share with us regarding the product development strategy and promotion in the near future?
Isotropix: Many artists still don't know how Clarisse can revolutionize their workflow: it's a new software that introduces a paradigm shift allowing users to work interactively on their final images. To make sure that users understand Clarisse's true power, we need to help them think a bit out of the box. This is why we are releasing more and more customer stories and tons of free tutorial materials so that everyone can truly understand the revolution Clarisse offers. You can find all these learning resources on our website and I strongly invite you to discover our latest Behind the scenes video: Blade Runner at DNEG as they recently won this year's Best VFX Oscar!
Fox Renderfarm: How about your thoughts about cloud rendering service and how it can benefit CG artists?
Isotropix: Using a has a real transformative effect on the CG industry, it gives access to a huge amount of rendering power while being very flexible. It's a time and money saver for artists and studios that can scale up their immediate needs super quickly without requiring physical machines.
Fox Renderfarm: How can Isotropix work with Fox Renderfarm and what benefits that Isotropix can offer to Fox Renderfarm's customers?
Isotropix: We're thrilled to partner with the Fox Renderfarm team! It's great to see that Clarisse is now part of their offer. Fox RenderFarm is a very serious company owning a large number of render nodes. It gives our customers a lot a flexibility as Fox RenderFarm provides them with a quick and easy access to a huge rendering power!
Fox Renderfarm: Share with us about the new features and highlights of the latest released Clarisse 3.6.
Isotropix: Clarisse 3.6 is a great release: it comes with a new shadow catcher, an outline shader, a powerful feature called shading variables and a real-time denoiser! With the new Shadow Catcher background plates can easily receive shadows and color bleeding of CG elements in scenes, simplifying greatly live action integration. 3.6 also introduces a new Light Path Expression (LPE) unoccluded event to extract diffuse, reflection and transmission occlusions in custom LPEs. In addition, this release brings a new outline subpixel filter which allows to render high quality edges and silhouettes from 3D scenes to easily create great non-photorealistic images such as blueprints or cel-shading style renderings. The all-new Shading Variables is a must have feature to streamline any look-development pipeline! Users can now create and share true material templates across multiple objects in projects to simplify the management of their scenes. Instead of duplicating whole material networks, users can directly specialize and drive them by defining Shading Variable values at shading group, geometry or shading layer levels. It's really powerful! Finally, Clarisse 3.6 integrates the new NVIDIA Optix AI-driven denoiser technology to denoise interactive renders in real-time as well as final renders. It's a real game-changing feature as it saves render times while allowing artists to make creative decisions faster than ever! You can check out our website to learn more about our latest release: 3dot6.isotropix.com and try it for free by downloading our Clarisse Personal Learning Edition at: try.isotropix.com
---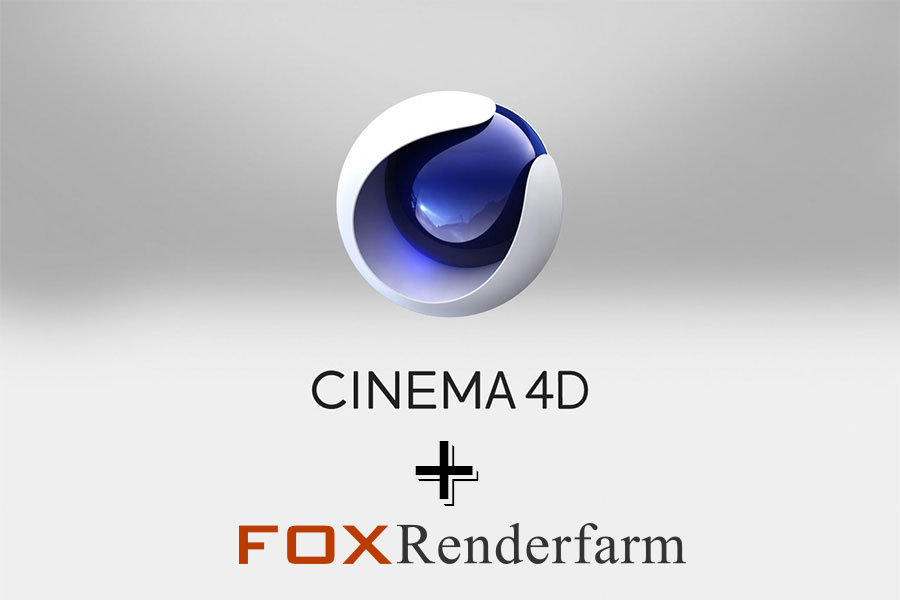 Interview with MAXON About the Cooperation with Fox Renderfarm
is so glad to have the precious opportunity to have an interview with Friederike Bruckert from MAXON about their product Cinema 4D and how the cooperation could benefit both MAXON and Fox Renderfarm, please check the detail interview as below.
Fox Renderfarm: Hi, would you please give a brief introduction about Maxon and your product C4D?
MAXON: MAXON is a company founded more than 3 decades ago - and its flagship product is Cinema 4D - the professional 3D package for many user's needs. It is the ideal tool to create advanced 3D graphics and helps to create jaw-dropping results quickly and easily. Beginners as well as seasoned professionals are able to work fast and hassle-free in a demanding, fast-paced 3D production environment.
Fox Renderfarm: Compared with Autodesk's 3ds Max and Maya, what are the C4D's standout features and selling points?
MAXON: Cinema 4D's key benefit is it's ease of use - compared with other software packages, it has a very intuitive interface and is quickly to learn. Our training platform www.cineversity.com helps users to get up to speed really fast, it is possible to complete smaller projects already after a short week of training and practice. Furthermore, its workflow is procedural, smooth and speedy - our customers work several times faster on the same job than with competitve software packages and they love its integration with other third party applications like different render engines, many plugins - and especially the Adobe Creative Cloud products. Integration into existing pipelines with, for example, Adobe AfterEffects or Illustrator are an important selling point.
Another very important benefit for our customers is Cinema 4D's legendary reliability and its extremely friendly and helpful user community. Imagine you want to start with a new software and you are not so sure about how to handle your workflow - the community will assist and do their best to respond.
Fox Renderfarm: That's awesome. In an increasingly cloud-based era, in what ways does Maxon/C4D remain relevant to the everyday user?
MAXON: Our customer base ranges from small to medium and larger businesses - the every day user's requirements vary depending on project size and rendering needs - to comply with peaks and to better manage projects is certainly an important factor for MAXON customers - no matter if they are using permanent or short-term licenses. Also, to be able to adapt to changing project sizes and to remain flexible, to be able to expand the business without investing in more hardware are important benefits for today's competitive enterprises.
Fox Renderfarm: Would you please advise which industries are C4D most used in?
MAXON: Mostly in the motion graphics and 3D design industry (product design, industrial design). Cinema 4D is a very versatile tool, though, which is also used in advertising, visualization and architecture, movies/VFX and games as well.
Fox Renderfarm: What's your idea about our cooperation and how it can benefit both Maxon and Fox Renderfarm?
MAXON: It's great that big use Cinema 4D - we are convinced that this will open up the market to acquiring more customers and to offer more options to users. MAXON has always greatly supported the plugin community and we'll continue to make sure that we collaborate with our third party partners in order to make sure that our product is compatible - which will ensure that a renderfarm is able to offer all the product range.
Fox Renderfarm: How about your thoughts about Fox Renderfarm's ?
MAXON: With Cinema 4D's availability in the Fox Renderfarm, our end customers have a lot of flexibility and lead time to focus on art, not technology and maintenance. This way the users can outsource the time-consuming and resource-heavy rendering jobs to the - scalable to their needs.
Fox Renderfarm: Share with us regarding the C4D's product development strategy and promotion in the near future?
MAXON: Of course I can't disclose details - our general strategy is to keep the development pace: Releasing a very strong version each year and adapting it to the latest technologies on the market while ensuring the quality level our customers rely on. Of course, we will move forward and offer more functionality and flexibility to our customers to evolve and produce better end results in a shorter time frame. Efficiency and user experience are key and this is what our product should reflect - even if we enhance features they should remain easy to work with and ensure a smooth workflow. When it comes to promotion of the product, we focus on case studies and customer testimonials as this clearly helps to identify and win over new customers from the 2D design world.
---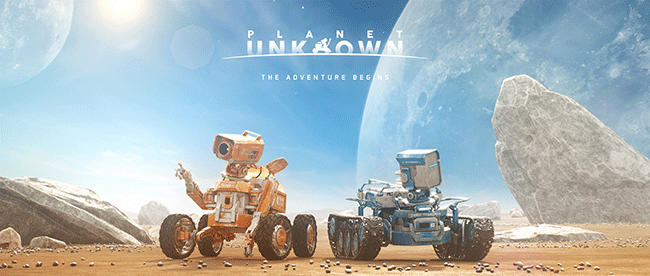 Interview with Shawn Wang: the Winner of Film of the Year - Animation in The Rookies 2017
is here inviting the winner of Film of the Year - Animation in The Rookies 2017 competition for a short interview about his work "Planet Unknown", please check the details as below.
Fox Renderfarm: Hi Shawn, would you please give a short self-introduction?
Shawn Wang: My name is Shawn Wang and I'm currently working as a CG generalist in advertising industry. I majored in Digital Media Arts back in university and started with motion graphics when I first stepped into 3D, then slowly moved on to animation.
Fox Renderfarm: OK, so why choose as an animation student?
Shawn Wang: I was fascinated by story-telling in both live-action and animation. We did a lot of live-action training and student projects in school. But I personally loved the medium of CG and learned how animation was created. I was inspired by so many amazing animation by both individuals from online and studios like Pixar. I couldn't wait to create my own animation.
Fox Renderfarm: You are really a good example for quick action! Then what's your favorite 3d software and renderer? Why?
Shawn Wang: I started with Cinema 4D and then Octane became popular. Octane was also the renderer I used for Planet Unknown. Now I also use Maya and Redshift on a daily basis. It's hard to tell which one is better than the other. They are all amazing tools. It's better to choose tools based on tasks.
Fox Renderfarm: Yeah, sounds reasonable : ) So how did you come out the idea of making "Planet Unknow" as your graduation thesis film?
Shawn Wang: The idea started back in 2014 when Interstellar was released. I was deeply impressed by the movie and was inspired by the two robots TARS and CASE. So I came up with the idea of intellectual robots exploring space without human. It could be quite interesting to develop the friendship between them.
Other inspirations include Pixar movies like WALL-E and Toy Story, as well as CHAPPiE, NASA documentaries about Mars Rover Curiosity, and short films by individuals like Alex Roman's The Third and The Seventh, Richard Mans' Abiogenesis, Erik Wernquist's Wanderers, Alf Lovvold's Dawn of the Stuff, Wes Ball's Ruin and so many more.
Fox Renderfarm: Wow, so many great works inspired you for your own great work, so impressive! But what challenges you encountered when making this film with your partners?
Shawn Wang: The most difficult part was jumping out of my comfort zone. I had to do this all the time through the process because I constantly found new stuff I never knew before. I had to spend extra time learning the new techniques or knowledge while working on the project. That was tiring but definitely rewarding. Learning has become a part of this project since then.
Fox Renderfarm: We could definitely imagine your hard times bace then, but finally you succeed. As for Planet Unknown, how many frames there and how long does this film takes to finish rendering?
Shawn Wang: In total it was around 12000 frames. I used two GTX980 for all the rendering. The render time for each frame varied from 4 minutes to 20 minutes. I left the machine rendering while I was sleeping. So in total it was around 4 months of rendering.
Fox Renderfarm: That's really huge time to finish rendering Planet Unknown, you should come to us at that time, we could help save you tons of time and electricity : ) Haha, would you please share your thoughts for winning so many prizes besides The Rookies competition?
Shawn Wang: It was a great experience. But the most amazing part is go to those festivals and see the works from other people. It's way more valuable than winning anything. These were great opportunities for me to learn and get inspired. Awards become less important since I finished the project, the fun part is always sharing and learning.
Fox Renderfarm: Yes, the most important thing is enjoying the process. Good for you. So is this your most satisfied film? If not, which one is?
Shawn Wang: Absolutely not. Because this is only the first short film I've created. I don't think I'll be satisfied with my future films either. There is always room for change if I look back.
Fox Renderfarm: Haha, that sounds awesome, we are quite expecting your future works. Since you said that you learnt and get inspried a lot from other work, so how do you think about the other entries in the animation category?
Shawn Wang: They are all great and high quality. I'm a big fan of story-telling. I love these entries with a good story. It does't matter it's 3D or 2D.
Fox Renderfarm: Emm, did you used our Fox Renderfarm service?
Shawn Wang: Not yet. But I'm looking forward to it. I've noticed the GPU render power of Fox Renderfarm has increased so much. I can't wait to try it for my next project.
Fox Renderfarm: Great, feel free to try our service and share your experiences with others. Do you have any other ideas or thoughts to share with us?
Shawn Wang: I learned quite a lot skills and techniques through the process. But the most important lesson learned was the Dunning-Kruger effect. It was funny that I even thought everything would be under control in the very beginning though I was an absolute beginner to the entire process. Even now I still can't figure out solutions to some problems I had. So it was good to have this learning opportunity and know my limitations. It will push me to keep learning through any future projects.  Finally, thanks to Simon and Fox Renderfarm for the interview.
Fox Renderfarm: Thanks your precious time for sharing your ideas with us, and we hope you can have more awesome artwork come out. Congratulations to you again, and hope we can have some cooperations in the near future.
Please enjoy the short animation film Planet Unknown here.
---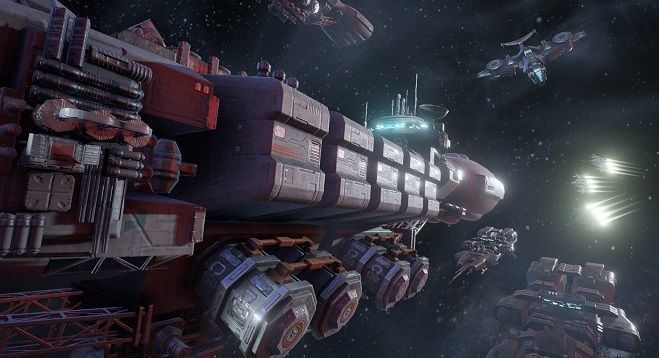 Winners of 3D Challenge: SPACE by CGTrader | Sponsored by Fox Renderfarm
Another challenge has come to an end. This time, the 3D Challenge with the theme of Space organized by ran from the 9th October 2017 till 10th December 2017 and has attracted artists from all over the world to submit original space-themed designs in low (models up to 50,000 polygons) and high (models with more than 50,000 polygons) poly categories. The end of the challenge means the start of the extremely difficult models' evaluation process due to huge participation from the artists. A total of 240 high-quality models were submitted ranging from planets, asteroids, aliens, rockets, satellites to space stations have been evaluated and dozens of discussion were made! Most models in this challenge are ready for Virtual Reality (VR), Augmented Reality (AR), games and other real-time apps.
Judging panels from , CGTrader, 3D-Coat, Cebas Visual Technology, Quixel, and Exlevel worked together to decide the Challenge winners. The judging criteria for both categories were quality of the model (the most IMPORTANT criteria), as well as uniqueness, innovation, and general achievement in design of the model. Well, there are only just six places for the winners. So, fasten your seatbelts and let's look at the winner's list! Low Poly Category
Winner: "4 Spaceship Set" by triplebrick
Description: A set of 4 highly detailed spaceships for interstellar fleet with PBR metal/smoothness workflow, 4k textures, small ships have one material, large ships two materials and details can be removed on the larger ships.
Prize: $250 rendering credits by Fox Renderfarm
1st Runner Up: "Scout Space-ship RS-1" by Antonio112661
Description: High quality Scout space-ship RS-1 model which could be used in any game. This asset is optimized and hand tweaked. The textures tuned for Physically-Based Rendering. 16688 polygon count.
Prize: $150 rendering credits by Fox Renderfarm
2nd Runner Up: "Lambro Robot" by furqaan
Description: The model is based on transformers look due to the robot is made of lamborghini parts and engine.
Prize: $100 rendering credits by Fox Renderfarm
High Poly Category
Winner: "Space Pursuit MFP Disc Driver" 3D model by eccemania
Description: The artist's own vision from a spaceship pursuit with one back tyre and hover engine. Works without driver, the MFP Disc Driver has a programmable memory. Drive with rechargeable power cell and hover system, VROOOM!!!
Prize: $250 rendering credits by Fox Renderfarm
1st Runner Up: "PBR Detailed Robot" by jackfurneri1984
Description: The model has been created with Autodesk Maya (version 2016) - Textured and polypainted in Substance Painter 2 and rendered with different render engines (Arnold by Solid Angle and Marmoset Toolbag 3 package). There are 20557 faces, 21467 vertices, all pieces can be separated from each other (legs, gears, hands, etc..) with unwrapped UVs with no overlapping.
Prize: $150 rendering credits by Fox Renderfarm
2nd Runner Up: "Icarus Orbital – Space Station" 3D model by shaun Description: The Icarus space station model is a huge and detailed orbital station which is packed full of details and character. This space station is Intricately designed by Shaun T. Williams BA for practical usage and design within its role as an orbital space station for habitat and re-supply. The station boasts a variety of details such as antennas and radio equipment, docking bays, airlocks and many other features which make it perfect for detailed close-up shots with well-optimized model and is 2,255,400 Tris / 1,112,114 Polys.
Prize: $100 rendering credits by Fox Renderfarm
Fox Renderfarm is proud to be the official sponsor for this 3D Challenge: SPACE. The challenge is co-jointly sponsored by Fox Renderfarm, 3D-Coat, Quixel, Exlevel and Cebas Visual Technology.
p/s: Shhh! Fox Renderfarm will be launching Fox's Got Talent in the near future with lots of attractive prizes waiting for everyone to grab! So, stay tuned!
---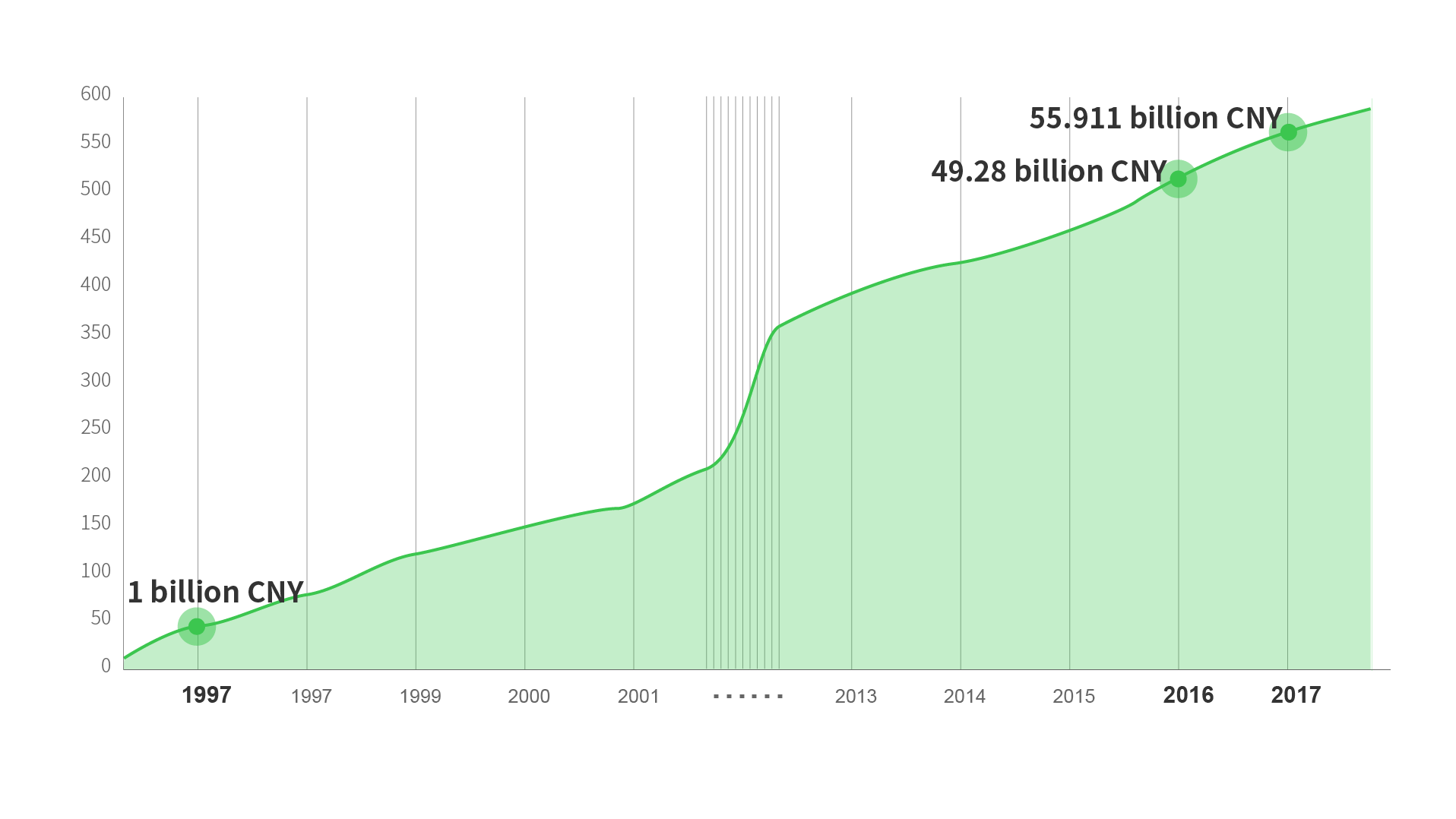 Looking Back At 2017: What Fox Renderfarm Achieved!
2018-01-09
Fox Renderfarm 2017 Achievements
From 1997 till 2017, the Chinese film market experienced an unprecedented "brutal growth". The total box office of Chinese films went from 1 billion CNY (154 million USD) in 1997 to 55.911 billion CNY (8.6 billion USD) in 2017, up 13.45% from 49.28 billion CNY (7.6 billion USD) in 2016 with steady and rapid growth for 20 years. At the same time, Chinese animation films have also developed rapidly since 2012, becoming a force that cannot be ignored in the Chinese film industry.
In 2017, the total number of Chinese animation films box office was 4.71 billion CNY (727 million USD), a decrease of 2.29 billion CNY (353 million USD) from 2016, however, the quality of animation films has significantly improved. In 2017, 4 Chinese animation films have cumulative box office over 1 billion CNY, 2 films more than 2016.
"The above 4 domestic animation films accounted for 66.6% of the whole Chinese animation films box office. "Boonie Bears: Entangled Worlds" topped the Chinese animation films box office chart, by which the service was provided by Fox Renderfarm (A Rayvision brand)."
In 2017, there were 18 Chinese 3D animation films released by the local Chinese cinemas, of which 10 of them were rendered by Fox Renderfarm .
Compared with 2016, the number of Chinese animation films released in 2017 on local Chinese screen has decreased, but the number of users selecting Fox Renderfarm as their provider has increased dramatically. In 2017, the rendering output by Fox Renderfarm to the industry has increased by 110% as compared with 2016.
In 2017, Fox Renderfarm has optimized its data center, capacity utilization rate and operational efficiency to further reduce the capital and operating costs, resulting in a total of 10 times price cut and a massive decrease in render cost at 40%, which is a huge saving for our users.
2017 Fox Renderfarm Customers' Rendering Works Summary
01 Chinese 3D Animation Rendering Works
02 VFX Rendering Works
03 Overseas/International Main Rendering Works
Besides that, there are still also:
"** * ****" 150-minutes Hollywood Top Animation Series
"*** ***" 90-minutes Canadian Animated Feature
"* ** **" Hollywood and India Co-produced 90-minutes Animation Film
(Many production titles are not allowed to be disclosed due to NDA, your understanding would be appreciated)
Fully Upgraded Rendering Power
In 2017, Fox Renderfarm has released more than 100 new features, so what's going on?
Supporting Windows & Linux simultaneously
Fox Renderfarm has added support for rendering features on the Linux platform, the studio using Linux OS for production process can finally use Fox Renderfarm . The functions are exactly the same with Windows OS.
In addition to easy drag-and-drop batch rendering, Fox Renderfarm has started API service
One-click drag-and-drop rendering service has received further upgrades. In addition to easy drag-and-drop to submit batch render jobs, Fox Renderfarm has also released the API service in 2017 to seamlessly integrate with the local production pipeline to allow the whole rendering process becoming more automated, programmable and interactive. This feature has been available officially and has received a lot of good reviews from our users, especially from Technical Directors.
1280Gbps High-Performance Throughput
Highly available distributed storage I/O throughput increased from 360Gbps in 2016 to 1280Gbps in 2017, with a boost of more than 300% and supporting concurrent access to over 5000+ nodes, performing better than 99% commercially-available storage on the market. Fox Renderfarm has developed the system specifically for the rendering storage system with the integrated use of SSD, memory and other components for multi-level cache acceleration, which has successfully & completely solved the resource access lagging issue during the rendering process. When thousands of nodes rendering at the same time, it feels just like loading files from the local disk, without any delay.
High-speed transmission engine to speed up local and cloud data synchronization
Fox Renderfarm desktop client has upgraded the data transmission engine, by using self-developed Raysync and Aspera transmission engines which have higher stability, higher efficiency, and higher safety performance.
Further upgrade of large-scale cluster scheduling system
Fox Renderfarm task scheduling engine can now easily manage millions of render frame queues up to milliseconds scheduling. A single cluster can manage over 10,000 nodes, far more than any commercial render management system.
Comprehensive data security protection
Our rendering platform data center is ISO27001 certified and refers to the security standards recommended by the MPAA (Motion Picture Association of America) with the enforcement of data confidentiality and encryption to further secure our users' data. In order to protect the safety of our users' data, Fox Renderfarm has spared lots of effort to make it a reality.
GoCloud Program to realize the dreams of future artists
In 2017, Fox Renderfarm has sponsored more than 9.5 million render node hours' for the industry's high potential youth creative teams and students, helping them to realize their CG dreams.
Improved Customer Service Quality & Satisfaction
Fox Renderfarm 24-hour online customer service and technical support team achieved to solve the user's rendering problem from an average of 15 minutes to 10 minutes. Our excellent and competent customer service team has done a great job by providing exceptional customer experience in 2017 and proudly earned many appreciations from many loyal users.
Featured Splendid Customers' Works
Behind every shot and every frame, there are lots of endeavors by the production team, and Fox Renderfarm is also proud to stand behind them and support these great works. In order to ensure each project is completed on schedule with the ultimate effect, Fox Renderfarm mobilized massive computing cluster resources, equipped with top-level technical experts and service teams on call round-the-clock, to provide tremendous backing for the work. Today, more and more studios are relying on the cloud computing services provided by Fox Renderfarm, assuring the perfect delivery of large and small works, and the appreciation from the audience for every shot.
Wolf Warrior 2
Action film "Wolf Warrior 2" directed and starred by Wu Jing has achieved 5.68 billion CNY box office, broke the record of the Chinese box office history.
Over 1700 VFX shots in the film are made up of "Real shot + 3D VFX". The reality and sensory stimulation of real shots are synchronized through the CG production, which is enough to make the audience getting the adrenaline rush! Fox Renderfarm rendering service is highly recognized by the film's post-production team.
Duck Duck Goose
"Duck Duck Goose" co-produced by Original Force and Wanda Pictures, is expected to be the first large-scale Chinese animation film to be released globally in the near future. Its Hollywood creative team, coupled with its first-class production quality, the animation film is expected to heap a high degree of attention and are regarded as possibly the highest quality Chinese animated film ever made in 2018, proudly comparable to Hollywood standards.
In providing and technical support provided by Fox Renderfarm.
The film will be released on 2018-03-09 in China and 2018-04-20 in the USA, so stay tuned!
Tribes and Empires-Storm of Prophecy
The "Tribes and Empires-Storm of Prophecy" produced by Novoland International Cultural Communication Ltd. broke the 100 million viewers record within its release in just 4 hours, and the viewer counts soared and obtained many good reviews from the viewers.
The television series uses a large number of live shots, through the high-precision, high-quality , Fox Renderfarm Technical Director team provided tip-top solutions for optimizing the file architecture and rendering parameters for the client's rendering scene, speeding up the rendering without degrading the rendering quality. Everything was smooth and pleasant throughout the rendering process, Fox Renderfarm also been fully recognized and spoke highly of by the producer.
Sky Hunter The entire process of providing for China's first air combat theme film "Sky Hunter" was done in just two months, Fox Renderfarm's highly flexible computing resource pool ensured the perfect output of massive VFX shots. Under the condition of the studio's external network connection was unable to meet the transmission need, Fox Renderfarm Beijing Office has given 24/7 support through providing transmission solution via our dedicated high bandwidth line connecting directly to our data center, allowing PIXOMONDO Beijing team to download the rendered sequences seamlessly in a short time, ensuring their composition progress went smoothly without any delay.
After the release of the film, PIXOMONDO Beijing and the VFX producer of "Sky Hunter", spoke highly of provided by Fox Renderfarm: "Fox Renderfarm has provided effective assistance for the post-rendering of "Sky Hunter", with their powerful cloud computing capabilities, it has dramatically reduced the whole film's rendering cycle. Thumbs up for their real-time monitoring and feedback services as well as timely and effective solutions for occasional rendering issues. Hope to cooperate with Fox Renderfarm in the near future!"
Axel: Adventures of the Spacekids
Produced by Versatile Media "Axel: Adventures of the Spacekids", "Axel" is China's first 3D stereoscopic sci-fi animated film, a new masterpiece of visual effect in the Chinese animation milestone.
The producer Versatile Media spoke highly of the Fox Renderfarm cooperation will be the future trend." In the meantime, Li Lian, CEO of Versatile Media also said: "With , we will not let any creative ideas slip away due to technology bottlenecks, and all the things you can think of, can be realized through technology. Only with the support of technology, your creativity will spread its wings!"
Baahubali 2: The Conclusion The film cracked 1.2 billion USD worldwide box office in the first week of release, becoming the world's most popular Indian film ever.
As the largest in Asia, Fox Renderfarm has rendered many Bollywood films such as "Krrish 3", "Baahubali: The Beginning" and more. Fox Renderfarm played a significant role in the many visual effects in "Baahubali 2: The Conclusion". When the VFX company for "Baahubali: The Beginning" - Makuta VFX rendered with Fox Renderfarm for the 1st Baahubali sequel, the company highly acknowledged Fox Renderfarm rendering services and has given a good word of mouth together with a foundation of cooperation that allowed Makuta VFX to choose Fox Renderfarm once again when working with "Baahubali 2: The Conclusion".
In 2017, Fox Renderfarm received great reviews from CG animation and visual studios all over the world. It is a great honor to offer to industry leaders.
Charlie
PIXOMONDO Beijing
"We have worked with Fox Renderfarm for 3 to 4 projects. Fox Renderfarm research and development team is particularly good, able to react quickly according to our needs, put forward constructive comments and give the perfect solutions. They also work together well with our pipeline team in order to allow better integration with our existing workflow. The API provided by Fox Renderfarm is perfectly integrated with our local Deadline. Our render jobs now can be submitted from the production software side, Deadline will automatically analyze, upload, return and update the corresponding information to our Shotgun.
Using Fox Renderfarm is as simple as using a local farm and it's a great experience!"
Peng Shuai
Original Force
"Original Force is a production studio likes to take on big challenges. We like to challenge quality, difficulty, new technologies, and software. Through research into Rayvision's Fox Renderfarm, we find out that Fox Renderfarm is highly regarded with exceptional experiences and more professional than many other providers."
A K Madhavan
Assemblage Entertainment
"Fox Renderfarm and Assemblage worked as one team, We understood the objective very clearly, we understood the cost and the sensibilities and we delivered work together on time, so the experiences are very happy, it's awesome."
Phinnaeus OConnor
"Boar" CG Project Team
Thanks Fox Renderfarm for the support provided to "Boar", ensuring our project output quality and quantity are delivered within the agreed time. The rendering platform is easy to operate, smooth and steady! Hope to continue using Fox Renderfarm for our future projects renderings in 2018."
Thanks for your great support in 2017 and we look forward to 2018
Fox Renderfarm sincerely thanks every user for your unanimous recognition and support to us. 2018 is going to be a vibrant and promising year for the film, television & animation industry worldwide and a brand new start for Fox Renderfarm.
As the industry's leading cloud computing platform, Fox Renderfarm will continue to invest more in technology research and development, conjointly focus, optimize and further improve our service quality. We will bring the latest Hollywood practices and state-of-the-art cloud computing technologies to the industry and work hard to further reduce costs along with aiming to contribute to the rapid development of CG industry worldwide!
---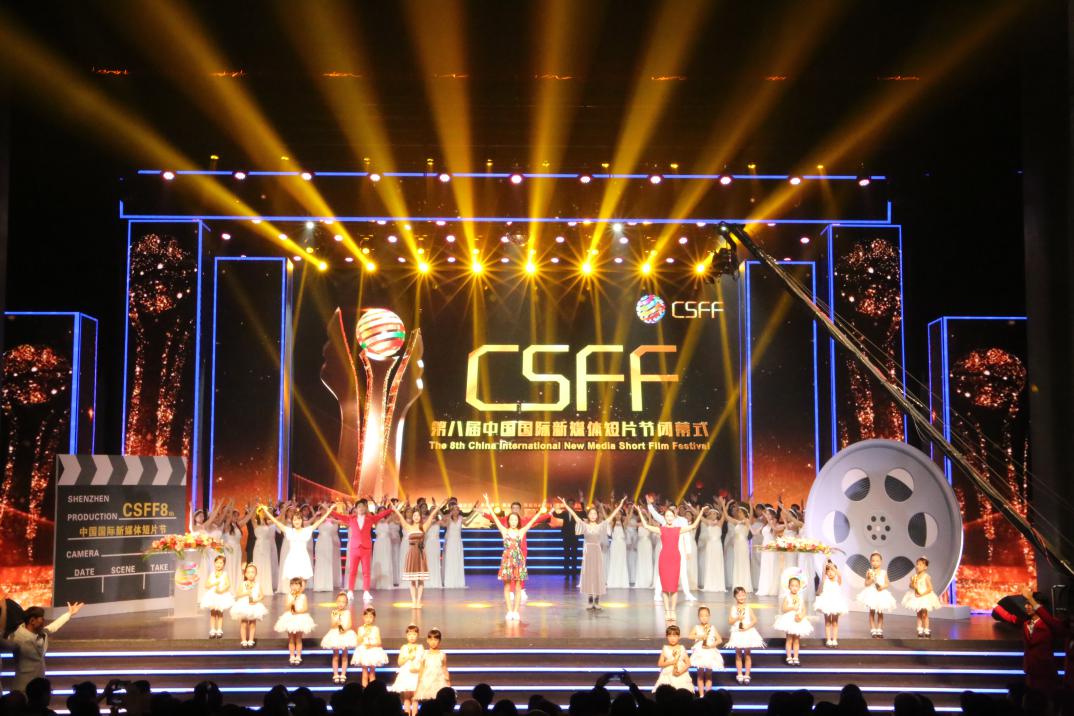 A Perfect Ending for the 8th China International New Media Short Film Festival
On 2nd December 2017, the 8th China International New Media Short Film Festival has ended successfully!
On the Short Film Festival opening and closing ceremonies, famous film and television actor, director, screenwriter Jiang Wenli, well-known director Li Yang, the famous American director, screenwriter, producer Paul Brown, Hong Kong famous film critic, director of the Hong Kong Baptist University Film Institute Cheuk Pak Tong, famous Spanish screenwriter, producer Iván Miñambres, documentary film director, China Cinema and Television Arts Association vice chairman Peng Hui, animated series "Bonnie Bears" chief director, Fantawild designer Ding Liang, Hong Kong's famous director Li Li are among the attendees.
Mr. Kenny Zou, general manager of Rayvision Technology and Mr. Mike Zheng, marketing director of Rayvision Technology and head of VIVUE.io, were also invited to attend the opening and closing ceremonies of the Short Film Festival. Mr. Kenny Zou also had the opportunity to award the prizes for the best animated short film category and all short-listed short film directors.
The Short Film Festival has received 4,779 participating short films from 115 countries and regions. The short-listed works have diverse themes, different styles, and great ideas. The short films have rich contents which covered public affair, arts & culture, educational as well as humor have gained audiences' unanimous praise.
The Short Film Festival judges came from different countries and regions, the collection of video clips and comments can only be sent by hard disk at first, the review and judging meeting would need to gather all the judges together, which greatly reduces the work efficiency. Short Film Festival Organizing Committee has also developed a similar review system before, but the short film playback at overseas was not smooth, thus resulting in the inability to review the participating short films. To solve this problem, Rayvision Technology has provided customized services for the Short Film Festival. The VIVUE.io Review & Collaboration Platform has provided great convenience for the judges to review and judge contesting short films, and the efficiency was also greatly improved.
During the opening ceremony, Mr. Mike Zheng, marketing director of Rayvision Technology and head of VIVUE.io has exchanged thoughts with the judges and VIVUE.io has well-received many good feedbacks and praises. Everyone has given their highest appreciation for VIVUE.io Review & Collaboration Platform in making the entire review work a smooth and successful one.
"VIVUE.io Review & Collaboration Platform has been so highly efficient, easy to use and save us a lot of time. VIVUE.io is indeed a very good review platform to use." – Fantawild Senior Vice President and "Bonnie Bears" Chief Director, Ding Liang
"When we were still traveling for work in northeast China, we had the short film review with other judges through the VIVUE.io Review & Collaboration Platform and the process was very smooth and very convenient. It is truly an amazing experience for us." – Hong Kong famous film critic, Cheuk Pak Tong
"Before the Short Film Festival, I was already using VIVUE.io Review & Collaboration Platform for short film review back in Spain, and I was able to comment on short films in time, with smooth playback, good picture quality, clear resolution and excellent platform experience. I hope VIVUE.io Review & Collaboration Platform can be Introduced to other film festivals." – Famous Spanish screenwriter, producer Iván Miñambres
After gaining an initial understanding of the VIVUE.io Review & Collaboration Platform, the director of the New Zealand Film Festival said she will work closely with us to provide an online review platform for their Short Film Festival in near future.
On 30th November - 2nd December 2017, the Short Film Market was also in full swing. Rayvision Technology booth has attracted many Chinese and foreign film and television industry exhibitors and experts to drop by and gained a detailed understanding of Rayvision Technology's products which are Fox Renderfarm , VIVUE.io Review & Collaboration Platform and Raysync Transfer.
Our staffs have also performed a live demonstration of VIVUE.io Review & Collaboration Platform operating workflow, VIVUE.io platform users can simply "Upload – Share – Review – Process – Deliver" anytime anywhere, easily solve the video upload, review, team collaboration and other issues.
In just three days, Rayvision Technology booth has received many visitors from China, the United States, South Korea, Spain, Poland and other countries and regions. Most of them are engaged in film-related work, including producers, directors, visual effects artists as well as representatives from colleges and universities.
The strategic cooperation between Rayvision Technology and the 8th China International New Media Short Film Festival reflected the high recognition of Rayvision Technology by the organizers of the Short Film Festival. Rayvision Technology does not only provide support to Kingbonn Award-winning directors' original works but also creative films for college students; VIVUE.io also as the 8th China International New Media Short Film Festival Short Film Official Online Review Platform has provided a tailored global online review platform for the Short Film Festival.
The 8th China International New Media Short Film Festival has ended successfully. We look forward to co-operating again with the 9th China International New Media Short Film Festival organizing committee next year!
The 8th China International New Media Short Film Festival Kingbonn Awards
Winners List
Best Kingbonn Short Film: "Timecode" by Juanjo Gimenez Pena (Spain)
Best Drama Short Film: "A Whole World for a Small World" by Fabrice Bracq (France)
Best Documentary Short Film: "Cucli" by Xavier Marrades (Spain)
Best Animation Short Film: "Poilus" by Guillaume Auberval (France)
Best Technology Short Film: "Eye of Qin Warrior" by Zhang Hailang (China)
---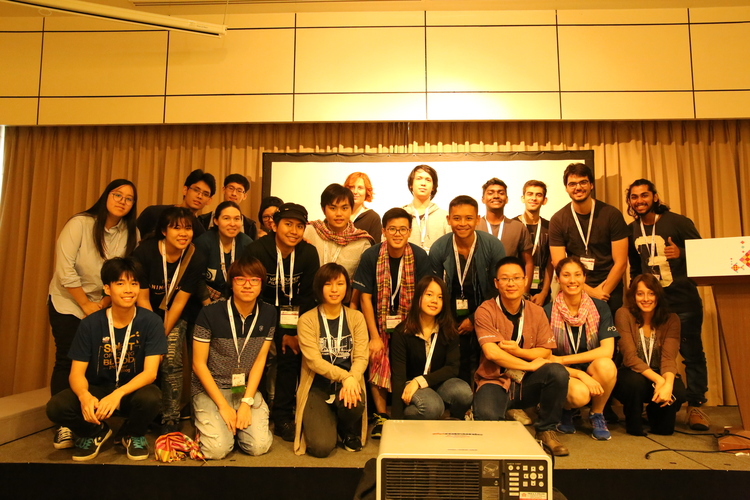 Fox Renderfarm Shines Like A Star at SIGGRAPH ASIA 2017
The 10th ACM SIGGRAPH Conference and Exhibition on Computer Graphics & Interactive Techniques in Asia was successfully held on 27-30th November 2017 at Bangkok International Trade & Exhibition Centre, Thailand. The 4 days SIGGRAPH Asia 2017 has attracted more than 7,000 CG industry experts, outstanding enterprises, practitioners and enthusiasts. There are a large number of professionals from CG field in Asia, more and more people wish to know more about the development of computer graphics and interactive technologies as well as their future trends. The SIGGRAPH Asia comprised of a total of 4 major exhibitions: Trade Exhibition (showcasing the latest innovative products and services), VR Showcase (a variety of fun virtual reality scenes), Art Gallery (mainly AR/VR/MR technology in the field), Emerging Technologies Exhibits (various emerging ideas and technologies). It also covers animation & visual effects, AR, cloud-based systems, computer graphics, gaming technologies, imaging, interactive & innovative technologies, virtual reality & simulation, visualization and other exhibitions.
As one of the largest in the world, Fox Renderfarm is highly praised by both new and existing customers at the SIGGRAPH Asia 2017 in Bangkok. So far, Fox Renderfarm has provided rendering solutions for the 86th Academy Award the best animated short film "Mr. Hublot", the best-selling Indian film in the history "Baahubali: The Beginning" and "Baahubali 2: The Conclusion", another top grossing film in the Chinese box office record " Wolf Warrior 2 " and other amazing films such as "Bilal", "Kingsglaive: Final Fantasy XV", "L.O.R.D (Legend of Ravaging Dynasties)", "Throne of Elves" and many more.
Fox Renderfarm booth has been so popular and received many visitors during the exhibition. We are truly overwhelmed by the support from the organizers as well as the attendees. This exhibition not only strengthened the cooperation between Fox Renderfarm and its existing customers but also helped new customers to understand the process and promoted further cooperation.
At the same time, Fox Renderfarm's parent company Rayvision has launched a new platform, VIVUE.io — Better efficient review platform for video content collaboration. VIVUE.io has attracted the attention of numerous film directors and producers. VIVUE.io is suitable for content creators and teams such as directors, producers, artists, designers, managers and media to solve common problems such as video upload, review and team collaboration anytime and anywhere in order to allow content creation becomes more efficient and convenient.
As of now, VIVUE.io acts as the International Selection Jury Online Review Platform for the 8th China International New Media Short Film Festival.  VIVUE.io has tailored the virtual off-site online review platform for the juries and has received good appreciation from directors such as Paul Brown, Jiang Wenli, Ding Liang, Zhuo Botang and other well-known directors.
Mr. Mike Zheng, Marketing Director of Fox Renderfarm and Head of VIVUE.io, was invited to attend SIGGRAPH Asia CG in China Summit and delivered a speech entitled "Rapid Development of the China's Film Industry". Also present at the CG in China summit were president of SIGGRAPH Hong Kong, Rick Xu; president of SIGGRAPH Shenzhen, Felix Yip; president of SIGGRAPH Shanghai, Dr. Simon Shum; vice president of SIGGRAPH Hong Kong; and Jos Stam, senior research scientist of Autodesk and two Academy Awards for Technical Achievement winner. Other guest speakers also included Mr. Chris Murphy from Shanghai and Mr. Quentin from Chengdu.
The CG in China Summit guest speakers mainly shared the development status and trends of CG industry in China, including animation, VR industry, real-time rendering, and animation technology, which provided a face-to-face exchange between experts and scholars from Asia.
Mr. Mike Zheng described on the three stages of CG film industry in China. Through data comparison and case analysis, Mr. Mike Zheng demonstrated the current situation and trend of the development of film industry in China. He explained the whole process of BAT composition to all attendees and also mentioned about the China's film market guaranteed box office issue and box office film distribution characteristics.
At this year's Student Volunteer Session Closing Conference, Mr. Mike Zheng was also invited to attend and delivered a speech about Fox Renderfarm GoCloud program. In recent years, students creative works have gained many appreciations from film and television industry. Fox Renderfarm as the industry leader, in order to unleash CG students' unlimited potential, Fox Renderfarm has launched a unique GoCloud program to provide support for students who have ideas and creativities without financial ability and technical expertise to realize their dreams. The program includes educational discounts, rendering offers, creative and outstanding project support, technical support, professional guidance, as well as review & collaboration platform and more.
This year's SIGGRAPH Asia, Fox Renderfarm also provides student volunteers with rendering and VIVUE.io review collaboration platform technical support in order to help them to realize their CG creation dreams!
During the exhibition, Mr. Mike Zheng also received media interviews by giving a comprehensive introduction to Fox Renderfarm, VIVUE.io review & collaboration platform, as well as RaySync enterprise data transfer solution with the aim to further promote our brands reputation.
Fox Renderfarm can be described as very productive at SIGGRAPH Asia 2017, Fox Renderfarm managed to develop and maintain the relationships with the new and existing customers; VIVUE.io started to gain attention from the industry; CG in China Summit and Student Volunteer Session ended with a unanimous welcome by the attendees and volunteers. The confidence of SIGGRAPH Asia for Fox Renderfarm's leading position in industry along with the outstanding contribution is the most important reason that SIGGRAPH Asia decides to start such deep cooperations with Fox Renderfarm. And Fox Renderfarm really appreciated the awesome opportunity to present themselves in front of so many international 3D animation and VFX production companies. Let's take hand in hand to help enhance the development of CG industry.
See You Next Year, SIGGRAPH Asia 2018 Tokyo!
---