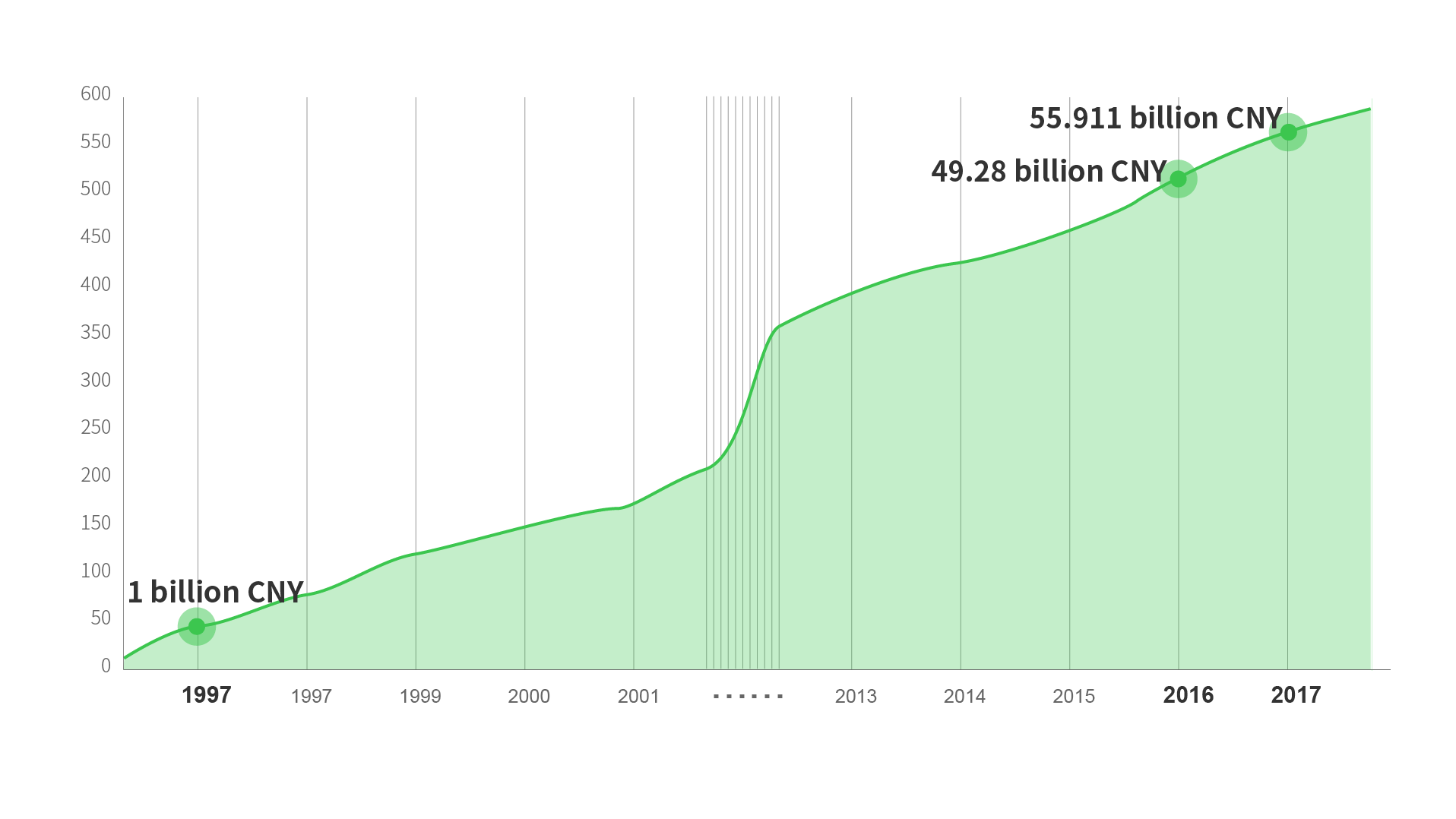 Looking Back At 2017: What Fox Renderfarm Achieved!
From 1997 till 2017, the Chinese film market experienced an unprecedented "brutal growth". The total box office of Chinese films went from 1 billion CNY (154 million USD) in 1997 to 55.911 billion CNY (8.6 billion USD) in 2017, up 13.45% from 49.28 billion CNY (7.6 billion USD) in 2016 with steady and rapid growth for 20 years. At the same time, Chinese animation films have also developed rapidly since 2012, becoming a force that cannot be ignored in the Chinese film industry.In 2017, the total number of Chinese animation films box office was 4.71 billion CNY (727 million USD), a decrease of 2.29 billion CNY (353 million USD) from 2016, however, the quality of animation films has significantly improved. In 2017, 4 Chinese animation films have cumulative box office over 1 billion CNY, 2 films more than 2016."The above 4 domestic animation films accounted for 66.6% of the whole Chinese animation films box office. "Boonie Bears: Entangled Worlds" topped the Chinese animation films box office chart, by which the cloud rendering service was provided by Fox Renderfarm (A Rayvision brand)."In 2017, there were 18 Chinese 3D animation films released by the local Chinese cinemas, of which 10 of them were rendered by Fox Renderfarm cloud rendering service.Compared with 2016, the number of Chinese animation films released in 2017 on local Chinese screen has decreased, but the number of users selecting Fox Renderfarm as their cloud rendering service provider has increased dramatically. In 2017, the rendering output by Fox Renderfarm to the industry has increased by 110% as compared with 2016.In 2017, Fox Renderfarm has optimized its data center, capacity utilization rate and operational efficiency to further reduce the capital and operating costs, resulting in a total of 10 times price cut and a massive decrease in render cost at 40%, which is a huge saving for our render farm users. 2017 Fox Renderfarm Customers' Rendering Works Summary 01 Chinese 3D Animation Rendering Works 02 VFX Rendering Works 03 Overseas/International Main Rendering WorksBesides that, there are still also:" " 150-minutes Hollywood Top Animation Series" " 90-minutes Canadian Animated Feature" " Hollywood and India Co-produced 90-minutes Animation Film(Many production titles are not allowed to be disclosed due to NDA, your understanding would be appreciated) Fully Upgraded Rendering PowerIn 2017, Fox Renderfarm has released more than 100 new features, so what's going on? 1. Supporting Windows & Linux simultaneouslyFox Renderfarm has added support for rendering features on the Linux platform, the studio using Linux OS for production process can finally use Fox Renderfarm cloud rendering platform. The functions are exactly the same with Windows OS. 2. In addition to easy drag-and-drop batch rendering, Fox Renderfarm has started API serviceOne-click drag-and-drop rendering service has received further upgrades. In addition to easy drag-and-drop to submit batch render jobs, Fox Renderfarm has also released the API service in 2017 to seamlessly integrate with the local production pipeline to allow the whole rendering process becoming more automated, programmable and interactive. This feature has been available officially and has received a lot of good reviews from our users, especially from Technical Directors. 3. 1280Gbps High-Performance ThroughputHighly available distributed storage I/O throughput increased from 360Gbps in 2016 to 1280Gbps in 2017, with a boost of more than 300% and supporting concurrent access to over 5000+ nodes, performing better than 99% commercially-available storage on the market. Fox Renderfarm has developed the system specifically for the rendering storage system with the integrated use of SSD, memory and other components for multi-level cache acceleration, which has successfully & completely solved the resource access lagging issue during the rendering process. When thousands of nodes rendering at the same time, it feels just like loading files from the local disk, without any delay. 4. High-speed transmission engine to speed up local and cloud data synchronizationFox Renderfarm desktop client has upgraded the data transmission engine, by using self-developed Raysync and Aspera transmission engines which have higher stability, higher efficiency, and higher safety performance. 5. Further upgrade of large-scale cluster scheduling systemFox Renderfarm task scheduling engine can now easily manage millions of render frame queues up to milliseconds scheduling. A single cluster can manage over 10,000 nodes, far more than any commercial render management system. 6. Comprehensive data security protectionOur rendering platform data center is ISO27001 certified and refers to the security standards recommended by the MPAA (Motion Picture Association of America) with the enforcement of data confidentiality and encryption to further secure our users' data. In order to protect the safety of our users' data, Fox Renderfarm has spared lots of effort to make it a reality. 7. GoCloud Program to realize the dreams of future artistsIn 2017, Fox Renderfarm has sponsored more than 9.5 million render node hours' for the industry's high potential youth creative teams and students, helping them to realize their CG dreams. 8. Improved Customer Service Quality & SatisfactionFox Renderfarm 24-hour online customer service and technical support team achieved to solve the user's rendering problem from an average of 15 minutes to 10 minutes. Our excellent and competent customer service team has done a great job by providing exceptional customer experience in 2017 and proudly earned many appreciations from many loyal users. Featured Splendid Customers' WorksBehind every shot and every frame, there are lots of endeavors by the production team, and Fox Renderfarm is also proud to stand behind them and support these great works. In order to ensure each project is completed on schedule with the ultimate effect, Fox Renderfarm mobilized massive computing cluster resources, equipped with top-level technical experts and service teams on call round-the-clock, to provide tremendous backing for the work. Today, more and more studios are relying on the cloud computing services provided by Fox Renderfarm, assuring the perfect delivery of large and small works, and the appreciation from the audience for every shot. 1. Wolf Warrior 2Action film "Wolf Warrior 2" directed and starred by Wu Jing has achieved 5.68 billion CNY box office, broke the record of the Chinese box office history.Over 1700 VFX shots in the film are made up of "Real shot + 3D VFX". The reality and sensory stimulation of real shots are synchronized through the CG production, which is enough to make the audience getting the adrenaline rush! Fox Renderfarm rendering service is highly recognized by the film's post-production team. 2. Duck Duck Goose"Duck Duck Goose" co-produced by Original Force and Wanda Pictures, is expected to be the first large-scale Chinese animation film to be released globally in the near future. Its Hollywood creative team, coupled with its first-class production quality, the animation film is expected to heap a high degree of attention and are regarded as possibly the highest quality Chinese animated film ever made in 2018, proudly comparable to Hollywood standards.In providing cloud rendering for "Duck Duck Goose", due to the tremendous amount of assets transfer, Fox Renderfarm provided the project team with an exclusive port for transmission as well as customized proprietary versions of rendering desktop clients. Render Wranglers are assigned to monitor the whole render progress in real time. During the peak period, our render farm has dispatched over thousands of rendering nodes and eventually produced the output of 1200 shots on time. Original Force is very satisfied and highly affirmed with the cloud rendering platform and technical support provided by Fox Renderfarm.The film will be released on 2018-03-09 in China and 2018-04-20 in the USA, so stay tuned! 3. Tribes and Empires-Storm of ProphecyThe "Tribes and Empires-Storm of Prophecy" produced by Novoland International Cultural Communication Ltd. broke the 100 million viewers record within its release in just 4 hours, and the viewer counts soared and obtained many good reviews from the viewers.The television series uses a large number of live shots, through the high-precision, high-quality cloud rendering technology provided by Fox Renderfarm, portraying Novoland Duan Dynasty world majestic wonderland onto the screen. Along with providing cloud rendering services, Fox Renderfarm Technical Director team provided tip-top solutions for optimizing the file architecture and rendering parameters for the client's rendering scene, speeding up the rendering without degrading the rendering quality. Everything was smooth and pleasant throughout the rendering process, Fox Renderfarm also been fully recognized and spoke highly of by the producer. 4. Sky HunterThe entire process of providing cloud rendering services for China's first air combat theme film "Sky Hunter" was done in just two months, Fox Renderfarm's highly flexible computing resource pool ensured the perfect output of massive VFX shots. Under the condition of the studio's external network connection was unable to meet the transmission need, Fox Renderfarm Beijing Office has given 24/7 support through providing transmission solution via our dedicated high bandwidth line connecting directly to our data center, allowing PIXOMONDO Beijing team to download the rendered sequences seamlessly in a short time, ensuring their composition progress went smoothly without any delay.After the release of the film, PIXOMONDO Beijing and the VFX producer of "Sky Hunter", spoke highly of cloud rendering services provided by Fox Renderfarm: "Fox Renderfarm has provided effective assistance for the post-rendering of "Sky Hunter", with their powerful cloud computing capabilities, it has dramatically reduced the whole film's rendering cycle. Thumbs up for their real-time monitoring and feedback services as well as timely and effective solutions for occasional rendering issues. Hope to cooperate with Fox Renderfarm in the near future!" 5. Axel: Adventures of the SpacekidsProduced by Versatile Media "Axel: Adventures of the Spacekids", "Axel" is China's first 3D stereoscopic sci-fi animated film, a new masterpiece of visual effect in the Chinese animation milestone.The producer Versatile Media spoke highly of the Fox Renderfarm cloud rendering service: "Fox Renderfarm has provided strong support for the post-rendering of "Axel: Adventures of the Spacekids". With their stable and powerful cloud computing capabilities, it has drastically reduced the film rendering cycle with high-precision, multi-element, and high-quality output. Throughout the rendering process, they always provided us feedback regarding our rendering progress as well as promptly and effectively resolved any occasional rendering problems that have occurred. I believe that with the rapid development of film, television and animation industry, the animation production and Fox Renderfarm cloud rendering cooperation will be the future trend."In the meantime, Li Lian, CEO of Versatile Media also said: "With cloud rendering, we will not let any creative ideas slip away due to technology bottlenecks, and all the things you can think of, can be realized through technology. Only with the support of technology, your creativity will spread its wings!" 6. Baahubali 2: The ConclusionThe film cracked 1.2 billion USD worldwide box office in the first week of release, becoming the world's most popular Indian film ever.As the largest cloud render farm in Asia, Fox Renderfarm has rendered many Bollywood films such as "Krrish 3", "Baahubali: The Beginning" and more. Fox Renderfarm played a significant role in the many visual effects in "Baahubali 2: The Conclusion". When the VFX company for "Baahubali: The Beginning" - Makuta VFX rendered with Fox Renderfarm for the 1st Baahubali sequel, the company highly acknowledged Fox Renderfarm rendering services and has given a good word of mouth together with a foundation of cooperation that allowed Makuta VFX to choose Fox Renderfarm once again when working with "Baahubali 2: The Conclusion".In 2017, Fox Renderfarm received great reviews from CG animation and visual studios all over the world. It is a great honor to offer cloud rendering services to industry leaders.Charlie PIXOMONDO Beijing"We have worked with Fox Renderfarm for 3 to 4 projects. Fox Renderfarm research and development team is particularly good, able to react quickly according to our needs, put forward constructive comments and give the perfect solutions. They also work together well with our pipeline team in order to allow better integration with our existing workflow. The API provided by Fox Renderfarm is perfectly integrated with our local Deadline. Our render jobs now can be submitted from the production software side, Deadline will automatically analyze, upload, return and update the corresponding information to our Shotgun.Using Fox Renderfarm cloud render farm is as simple as using a local farm and it's a great experience!"Peng ShuaiOriginal Force"Original Force is a production studio likes to take on big challenges. We like to challenge quality, difficulty, new technologies, and software. Through research into Rayvision's Fox Renderfarm, we find out that Fox Renderfarm is highly regarded with exceptional experiences and more professional than many other providers."A K MadhavanAssemblage Entertainment"Fox Renderfarm and Assemblage worked as one team, We understood the objective very clearly, we understood the cost and the sensibilities and we delivered work together on time, so the experiences are very happy, it's awesome."Phinnaeus OConnor"Boar" CG Project TeamThanks Fox Renderfarm for the cloud rendering support provided to "Boar", ensuring our project output quality and quantity are delivered within the agreed time. The rendering platform is easy to operate, smooth and steady! Hope to continue using Fox Renderfarm for our future projects renderings in 2018." Thanks for your great support in 2017 and we look forward to 2018Fox Renderfarm sincerely thanks every user for your unanimous recognition and support to us. 2018 is going to be a vibrant and promising year for the film, television & animation industry worldwide and a brand new start for Fox Renderfarm.As the industry's leading cloud computing platform, Fox Renderfarm will continue to invest more in technology research and development, conjointly focus, optimize and further improve our service quality. We will bring the latest Hollywood practices and state-of-the-art cloud computing technologies to the industry and work hard to further reduce costs along with aiming to contribute to the rapid development of CG industry worldwide!
---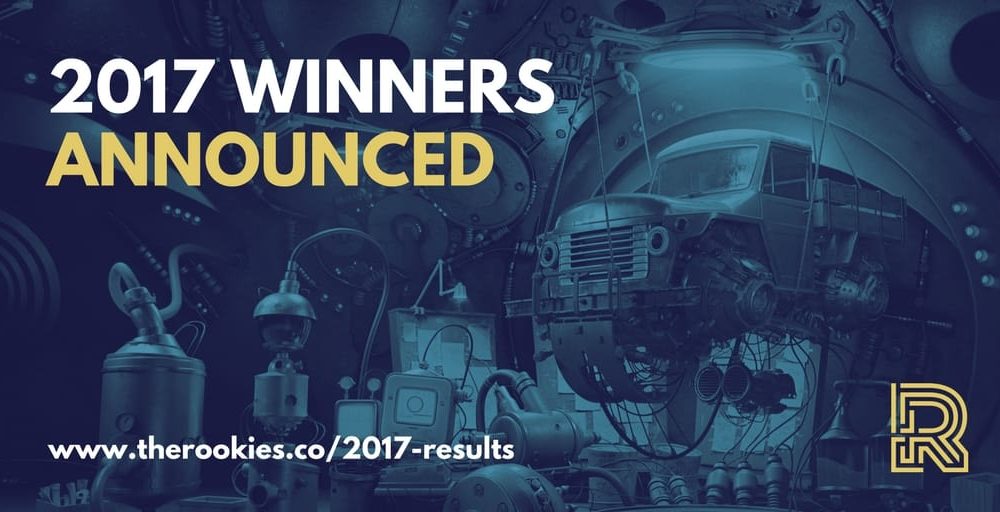 The Best Digital Media Students of The Rookies 2017 Announced
Time flies like an arrow, the full 4 months' campaign for the international student awards held by The Rookies just ended with great success. And as the exclusive render farm partner of this inspiring contest, Fox Renderfarm shared the great happiness with The Rookies by the students' high participance and excellent works.There are totally 8,725 digital projects were submitted by 2,752 students from more than 80 countries and regions all over the world. Over 600 academic facilities joined this campaign and encouraged their students to submit their work, they battled for Rookie of the Year, Game of the Year, and Film of the Year titles, and Fox Renderfarm is honorable to be the exclusive sponsor for the Film of the Year.The winners were selected by the official judging panel which consists of more than 60 highly influential and respected industry veterans. The judges were asked to score entries based on criteria including — creative skills, technical skills, presentation, variety of skills, complexity, raw talent, and employment potential. It really took a lot of effort to select the winners, just like Andrew McDonald (Co-founder of The Rookies) said:The task of selecting winners hit a new level of complexity this year. Not only did our judges review our largest amount of entries to date, but they also reviewed full portfolios of work, not just individual projects like other awards.It's really shocking to see so many amazing works created by those students this year, even the judges were surprised by the high quality of the work and diversity of new talent. To view the full list of winners and to see the amazing entries please visit http://www.therookies.co/2017-results/.
---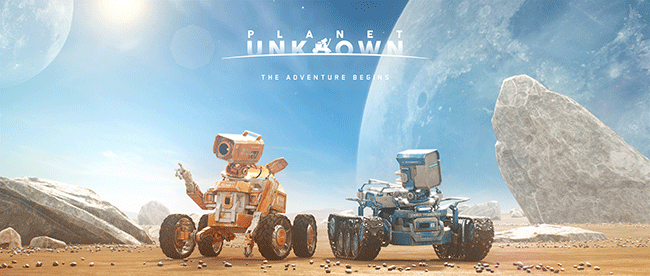 Interview with Shawn Wang: the Winner of Film of the Year - Animation in The Rookies 2017
Fox Renderfarm is here inviting the winner of Film of the Year - Animation in The Rookies 2017 competition for a short interview about his work "Planet Unknown", please check the details as below.Fox Renderfarm: Hi Shawn, would you please give a short self-introduction?Shawn Wang: My name is Shawn Wang and I'm currently working as a CG generalist in advertising industry. I majored in Digital Media Arts back in universityand started with motion graphics when I first stepped into 3D, then slowly moved on to animation.Fox Renderfarm: OK, so why choose as an animation student?Shawn Wang: I was fascinated by story-telling in both live-action and animation. We did a lot of live-action training and student projects in school. But I personally loved the medium of CG and learned how animation was created. I was inspired by so many amazing animation by both individuals from online and studios like Pixar. I couldn't wait to create my own animation.Fox Renderfarm: You are really a good example for quick action! Then what's your favorite 3d software and renderer? Why?Shawn Wang: I started with Cinema 4D and then Octane became popular. Octane was also the renderer I used for Planet Unknown. Now I also use Maya and Redshift on a daily basis. It's hard to tell which one is better than the other. They are all amazing tools. It's better to choose tools based on tasks.Fox Renderfarm: Yeah, sounds reasonable : ) So how did you come out the idea of making "Planet Unknow" as your graduation thesis film?Shawn Wang: The idea started back in 2014 when Interstellar was released. I was deeply impressed by the movie and was inspired by the two robots TARS and CASE. So I came up with the idea of intellectual robots exploring space without human. It could be quite interesting to develop the friendship between them.Other inspirations include Pixar movies like WALL-E and Toy Story, as well as CHAPPiE, NASA documentaries about Mars Rover Curiosity, and short films by individuals like Alex Roman's The Third and The Seventh, Richard Mans' Abiogenesis, Erik Wernquist's Wanderers, Alf Lovvold's Dawn of the Stuff, Wes Ball's Ruin and so many more.Fox Renderfarm: Wow, so many great works inspired you for your own great work, so impressive! But what challenges you encountered when making this film with your partners?Shawn Wang: The most difficult part was jumping out of my comfort zone. I had to do this all the time through the process because I constantly found new stuff I never knew before. I had to spend extra time learning the new techniques or knowledge while working on the project. That was tiring but definitely rewarding. Learning has become a part of this project since then.Fox Renderfarm: We could definitely imagine your hard times bace then, but finally you succeed. As for Planet Unknown, how many frames there and how long does this film takes to finish rendering?Shawn Wang: In total it was around 12000 frames. I used two GTX980 for all the rendering. The render time for each frame varied from 4 minutes to 20 minutes. I left the machine rendering while I was sleeping. So in total it was around 4 months of rendering.Fox Renderfarm: That's really huge time to finish rendering Planet Unknown, you should come to us at that time, we could help save you tons of time and electricity : ) Haha, would you please share your thoughts for winning so many prizes besides The Rookies competition?Shawn Wang: It was a great experience. But the most amazing part is go to those festivals and see the works from other people. It's way more valuable than winning anything. These were great opportunities for me to learn and get inspired. Awards become less important since I finished the project, the fun part is always sharing and learning.Fox Renderfarm: Yes, the most important thing is enjoying the process. Good for you. So is this your most satisfied film? If not, which one is?Shawn Wang: Absolutely not. Because this is only the first short film I've created. I don't think I'll be satisfied with my future films either. There is always room for change if I look back.Fox Renderfarm: Haha, that sounds awesome, we are quite expecting your future works. Since you said that you learnt and get inspried a lot from other work, so how do you think about the other entries in the animation category?Shawn Wang: They are all great and high quality. I'm a big fan of story-telling. I love these entries with a good story. It does't matter it's 3D or 2D.Fox Renderfarm: Emm, did you used our Fox Renderfarm service?Shawn Wang: Not yet. But I'm looking forward to it. I've noticed the GPU render power of Fox Renderfarm has increased so much. I can't wait to try it for my next project.Fox Renderfarm: Great, feel free to try our render farm service and share your experiences with others. Do you have any other ideas or thoughts to share with us?Shawn Wang: I learned quite a lot skills and techniques through the process. But the most important lesson learned was the Dunning-Kruger effect. It was funny that I even thought everything would be under control in the very beginning though I was an absolute beginner to the entire process. Even now I still can't figure out solutions to some problems I had. So it was good to have this learning opportunity and know my limitations. It will push me to keep learning through any future projects.  Finally, thanks to Simon and Fox Renderfarm for the interview.Fox Renderfarm: Thanks your precious time for sharing your ideas with us, and we hope you can have more awesome artwork come out. Congratulations to you again, and hope we can have some cooperations in the near future.Please enjoy the short animation film Planet Unknown here.
---
What is CPU Rendering?
With more and more CG special effects movies such as "Alita", "The Lion King" and "Frozen 2", CG production has gradually become well known. As an integral part of production, CG rendering has also received more and more attention. 3D rendering is the last step of CG production (except, of course, post-production). It is also the stage that finally makes your images conform to the 3D scene. And then, people will find that there are CPU rendering and GPU rendering. So what is CPU rendering? What does the CPU do during rendering?!Merry Christmas and Happy New Year 2020 The principle of 3D rendering varies according to different rendering software, but the basic principle is the same: the CPU calculates the parameters set in the model according to the calculation method set by the rendering software, including: from a specific angle to look at the model, lighting, distance, blanking/occlusion, Alpha, filtering, and even paste the texture as it should, so that the digital model is transformed into a real visualization, and then the graphics card will display this picture. !What is CPU rendering01 And 3D rendering requires a lot of complicated calculations, so it needs a powerful processor. For a simple example, a beam of light illuminates an apple, so where does its shadow face, how big is the shadow, and what does the shadow look like after a lot of complicated calculations. The CPU can solve this problem, and it only has a high frequency. CPU with more cores can get the rendering faster. So if you configure a computer for design, invest as much money as possible in the processor. The CPU is extremely sensitive to the number of cores, and features such as multi-cores have huge performance improvements. If the funds are sufficient, the more cores the better. In addition, the requirements on the response speed of memory and hard disk are also relatively high.!What is CPU rendering02So, does 3D rendering rely on the CPU or graphics card? It's actually very simple, depending on what kind of rendering software is used:1. Traditional CPU arithmetic rendering software: such as V-Ray, Arnold, etc. They are software that uses the CPU for rendering, and almost all CPU rendering software can well support the multi-threading of the CPU, that is, the more the cores, the higher the rendering efficiency. Moreover, the number of cores with the same frequency and cache is doubled, and the rendering speed is almost doubled.2. GPU renderers such as Octane, Redshift, RenderMan, etc., greatly reduce their dependence on the CPU. In GPU rendering software, the graphics card determines the level of rendering efficiency.For example, "Gravity" or "Guardians of the Galaxy" and "Avengers" are also produced using the CPU renderer Arnold. It can render very realistic, very high-quality, cinematic images with highly controllable results (which is important).If you use a CPU rendering software, do not hesitate, a multi-threaded, high frequency, large cache CPU is definitely a strong guarantee to greatly improve work efficiency! If you are using GPU rendering software, then GPU is the right choice! But whether it is CPU rendering or GPU rendering, the render farm is a good choice. Just like Fox Renderfarm, it provides massive render nodes, allowing you to get your 1-month project rendered as fast as in 5 min. Why not try it?!Merry Christmas and Happy New Year 2020
---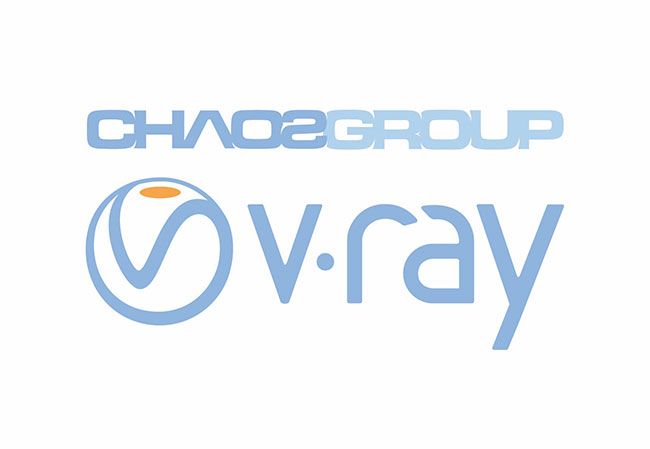 Interview with Iavor Trifonov from Chaosgroup for the Future Cooperation
2018 must be a big year for Fox Renderfarm, we sincerely hope to cooperate with more 3d software and renderer companines as much as we can, that's why we communicate with them so positively and discuss about the future cooperations and benefits for both parties. Here is the detail interview with Iavor Trifonov from Chaos Group as below:Iavor Trifonov,Vice-President Cloud & IntegrationsChaos GroupFox Renderfarm:  Since the establishment of V-Ray in 1997, the growth and global presence of V-Ray has gained attention from various industries, especially CG industry. Tell us more about V-Ray's global influence and users usage worldwide.Chaos Group: From the very beginning, our goal has been to help people visualize anything and everything. And this means more than just pushing the technology. V-Ray is a result of listening to and working with artists and designers directly. It's important to really understand the daily challenges creatives face and see what we can do with our development to help, and move rendering forward. Today, V-Ray is prominent in multiple industries worldwide. V-Ray's Academy Award-winning rendering technology is still developed with the same goal of helping artists and designers.Fox Renderfarm: Share with us about V-Ray's current brand awareness and situation in China.Chaos Group: V-Ray is very popular in the architectural visualization industry in China, but people probably aren't as familiar with our company name — Chaos Group. There are many resources online for learning V-Ray, and the V-Ray community is very supportive. Our main developers are also very involved online since we take feedback very seriously. The new V-Ray Next for 3ds Max beta is the latest example of how we listen to our customers, and work to provide features that save time and hopefully make your life a little easier.Fox Renderfarm:  Share with us regarding the product development strategy and promotion in the near future?Chaos Group: At the moment, our key development revolves around the completely upgraded and optimized rendering inside of V-Ray Next. We've already got a few blog posts actually that highlight some of the new features of V-Ray Next and there are more articles in the works. You'll also see us at events worldwide and this year we're excited to host our very own special event dedicated to artists and developers - Total Chaos.Fox Renderfarm:  How about your thoughts on cloud rendering service and how it can benefit CG artists?Chaos Group: Cloud rendering is something that gives the smallest studios the same firepower that big studios have enjoyed for some time now. Anyone's computer can be a supercomputer, thanks to the ease and power of cloud computing. Deadlines are inescapable in a studio environment, and having access to rendering in the cloud can take a lot of pressure off. Plus you don't have to worry about large hardware expenses, not to mention maintenance. This also frees up computers for design work, and costs related to cloud rendering are easily tracked and can be billed by the job.Fox Renderfarm:  How can Chaos Group work with Fox Renderfarm and what are the benefits that Chaos Group can offer to Fox Renderfarm's customers?Chaosgroup: Fox Renderfarm is one of Chaos Group's main render farm partners in China as well as in Asia. As an authorized partner, Fox Renderfarm receives dedicated support from Chaos Group both in terms of account management and technical optimization expertise. This allows Fox to react quickly when helping customers and resolve even the most complex workflow issues with the help of Chaos Group's developers.Moreover, Chaos Group and Fox are also looking to partner on initiatives related to the educational institutions in China which will lead to opening excellent opportunities to thousands of Chinese students interested in becoming V-Ray professionals. Boosting the awareness of V-Ray among Chinese users from as early stage in their professional careers as possible together with expanding the availability of Chaos Group's products across China is at the very core of the partnership between both companies. We're excited to have such a strong partner in China and we look forward to helping the CG industry in China with Fox Renderfarm.Fox Renderfarm:  Originally started as Atmos Blender, then the first release of V-Ray for 3ds Max in 2002. Up to date, various mainstream 3D software is well-supported by V-Ray. V-Ray has been around with us for almost 21 years! Tell us about the new features and highlights of V-Ray that we can look forward to in 2018?Chaosgroup: We don't want to reveal too much yet, but we're very excited about the V-Ray for Unreal beta which just recently started. We'll have more big news in regards to other V-Ray Next products in the near future to share with you as well!(Check our interview with MAXON and Isotropix if you are interested.)
---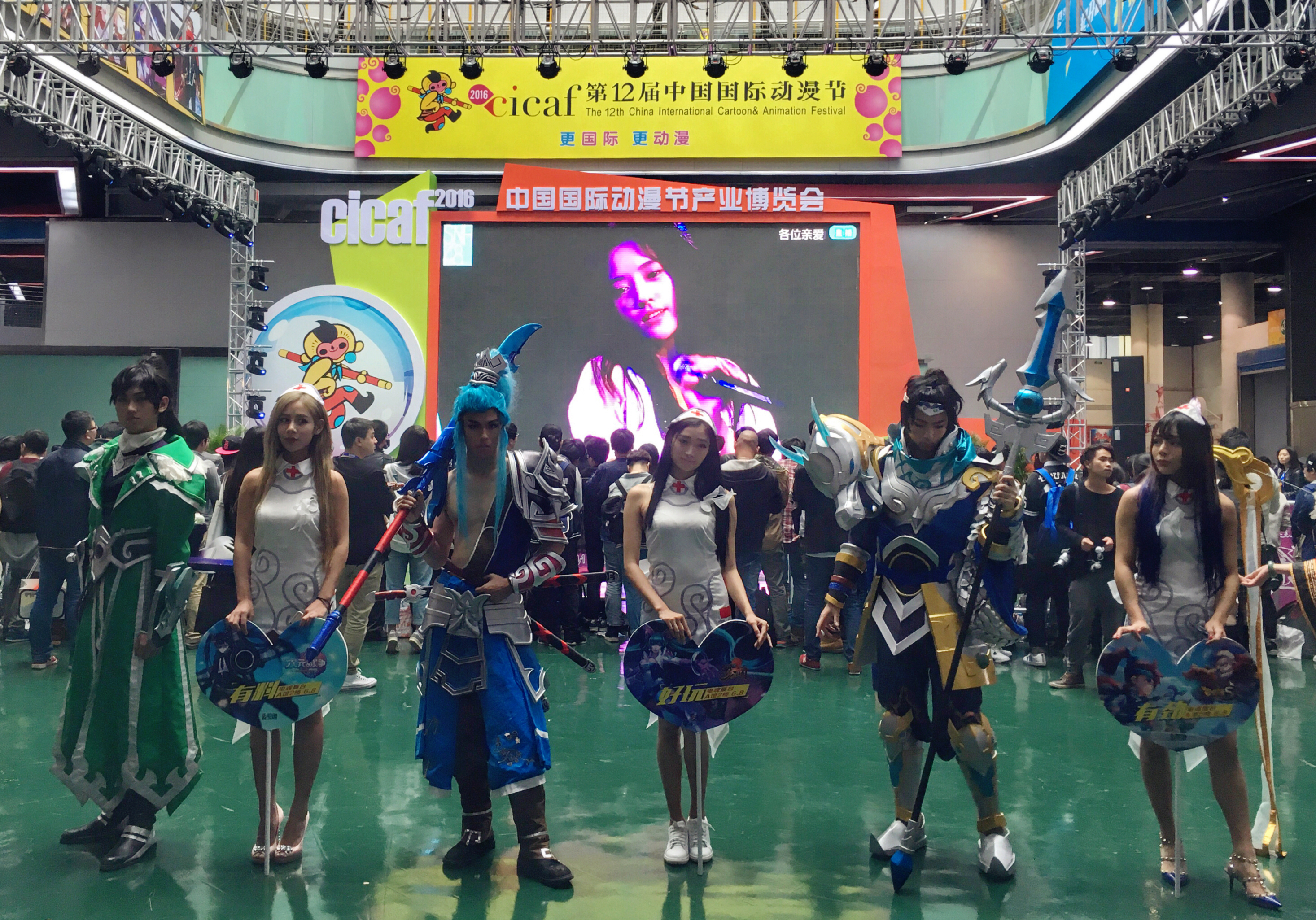 VR Game Rendered by RAYVISION Attracted Lots of Visitors in CICAF
It's Hangzhou's wonderful Cartoon & Animation season again. The 12th China International Cartoon & Animation Festival (CICAF) was held in Hangzhou Baimahu International Exhibition Center on April 27th, 2016. CICAF was held by the State Administration of Press, Publication, Radio, Film and Television (SAPPRFT) and People's Government of Zhejiang Province, and organized by Hangzhou Government, Zhejiang Administration of Press, Publication, Radio, Film and Television and Zhejiang Radio & TV Group. CICAF was the largest, the most popular and the widest influenced national-level cartoon & animation exhibition. As the only large-scale event before G20 Finance Ministers and Central Bank Governors Meeting, CICAF of this year became more international. It attracted more than 1500 companies from 80 countries and districts. As the leading brand of global cloud rendering industry, Fox Renderfarm made a significant contribution to animation, film, VFX, VR and other industries. This time, Fox Renderfarm exhibited at booth B2-024 to show the core values and achievements they brought to customers. At the meantime, Mili Pictures' STAR CORE VR game rendered by Fox Renderfarm attracted lots of visitors in CICAF. The VR game presented an amazing virtual world, you can deeply interact with real objects in the real world through motion capture, and enjoyed the wonderful experience between virtual world and real world.RAYVISION specializes in distributed computing and cloud computing services for cloud rendering in the entertainment industry and making a contribution to Chinese CG industry. Technology inspires art, Fox Renderfarm makes creative perfect.
---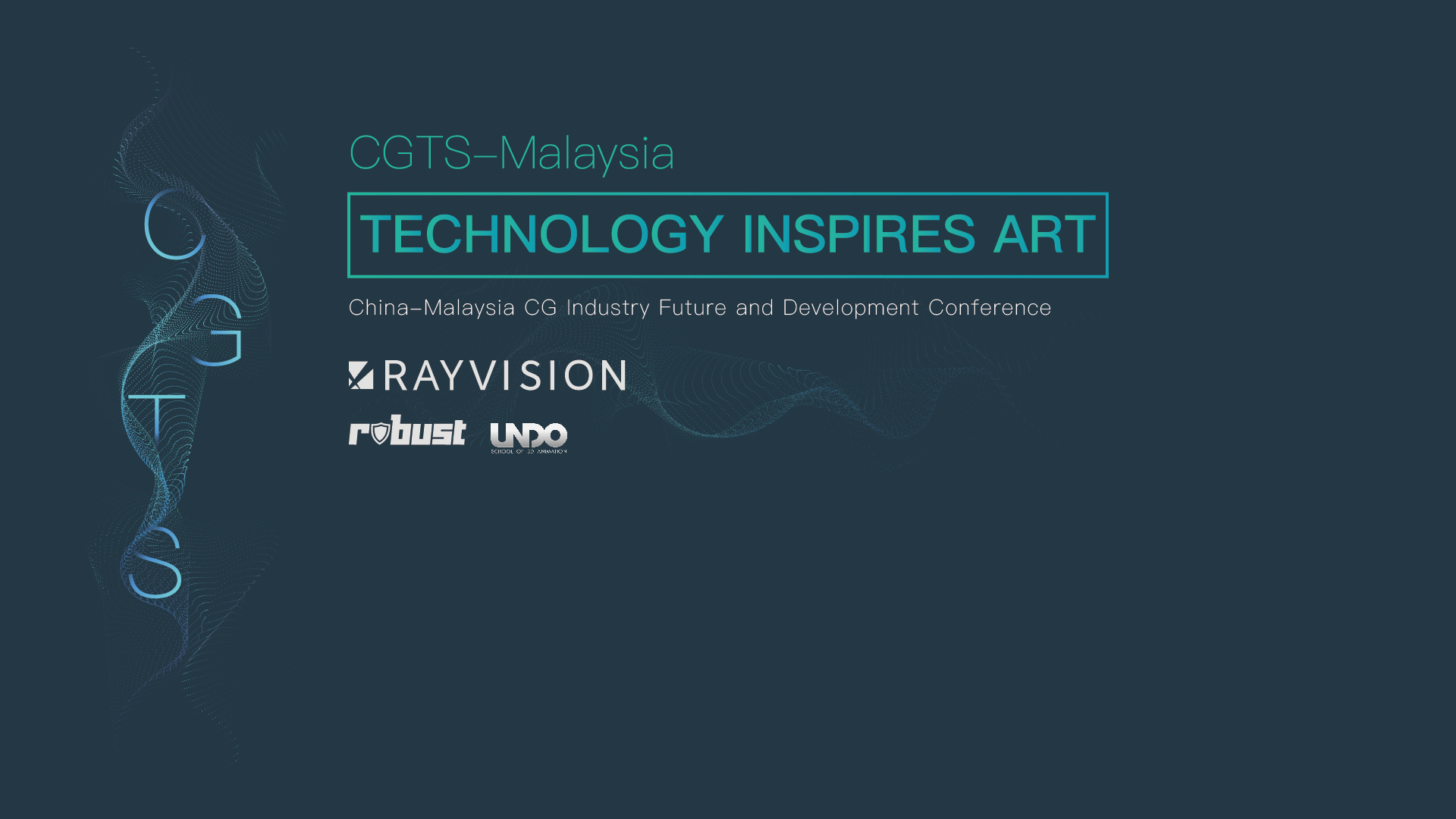 CGTS-Malaysia Sparks Your Creativity
Providing a platform for CG industry elites to share and communicate, sparking their creativity and imagination, promoting the development of CG industry are the purposes that RAYVISION launched the CGTS (CG Tech Summit). After the first CGTS-Shenzhen, RAYVISION (Fox Renderfarm) held CGTS-Malaysia on April 7th, 2017 in Kuala Lumpur, with Robust Fox and UNDO as the co-organizers.This China-Malaysia CG Industry Future and Development Conference aims at building a bridge for friendly sharing and exchanging, accelerating the win-win cooperation between China and Malaysia CG industry companies. The conference gathered many Chinese and Malaysian CG professionals, including Tuan Haji Burhanuddin, the CEO of Malaysian top animation studio Les'Copaque, Rick Xu, the chair of ACM SIGGRAPH Shenzhen chapter, Kenny Zou, the CEO of RAYVISION, Ben Cheung, the VP of RAYVISION, Mike Zheng, the marketing director of RAYVISION.As the host, T.A. Yeep, the principal consultant of Robust Fox, expressed his gratitude and introduced the purposes and agenda to all the guests.As the first speaker, Ben Cheung's wonderful speech attracted all guests' attention. He introduced the current situation and development of China films, special effects and animation industry from different aspects, such as the box office in China, the value and profit of Chinese film and animation box office, Chinese mainstream CG production studios. And he analyzed the massive challenges and difficulties that Chinese CG industry faced.Kenny Zou, the CEO of RAYVISION, showed FoxRenderfarm's cloud rendering solution. He told us why the CG artists use cloud rendering and why choose FoxRenderfarm's cloud render platform by elaborating the difficulties of both VFX and 3D animation production. He also showed splendid animation films rendered by FoxRenderfarm.Tuan Haji Burhanuddin, the CEO of Les'Copaque Production, shared his precious experience in his career. His topic is "IP Creation: Between Failure & Success". He introduced business model of Malaysian animation industry, analyzed IP creators and its challenges and highlighted that "content is the king" is the key to success of IP creation.Rick Xu, the chair of ACM SIGGRAPH Shenzhen chapter, used vivid charts to show gross and profit in Chinese animation market, users and grow rate in Chinese game industry, mobile game market share and eco-system of CG outsourcing market in China, thoroughly analyzed the whole CG industry outsourcing market in China. T.A. Yeep hosted the roundtable and asked speakers a few questions about culture differences between Malaysia and China, expectation from Malaysia animation studio, expectation from Chinese investors and outsourcing companies, type of collaboration that would work. The audiences also asked questions actively and shared their own valuable experiences. After the conference, all the guests were even not willing to leave, they appreciate this precious opportunity and hope to learn more experience and exchange more ideas with each other.
---
You Know That TITANIC Was Rendered by LightWave?
LightWave 3D is a cost-effective 3D animation software developed by an American company NewTek. It's one of the most important 3D animation software in the industry.Due to LightWave's easy-to-use and powerful functions in biological modeling and character animation, LightWave 3D is widely used in the filed of film, television, advertising, games, animation, etc. LightWave 3D's rendering module is based on ray tracing and radiosity, which makes its rendering quality perfect. So, LightWave 3D is popular with animation studios, film and television VFX studios and game developers.The magnificant ship model in Hollywood blockbuster "Titanic", the special effects in "Red Planet", the game scenes in "Dino Crisis 2" and "Resident Evil - Code: Veronica"...they are all produced by LightWave 3D.Fox Renderfarm is applicable to LightWave! Fox Renderfarm has numerous rendering nodes and huge storage, they can provide a lot of servers as what customers need and save much rendering time for the projects. Fox Renderfarm's powerful technical team can make different rendering solutions according to customers' requirements. Customers can put more time and energy on artistic creation.Now, let's look at what Fox Renderfarm cloud rendering support: 1.Support multisequencing rendering 2.Support freely choosing scenes 3.Support enabling pipeline settings by force 4.Support LightWave_2015.3, other versions can be configured according to customers' requirements 5.Support Lightwave Render and Lightwave Arnold Render 6.Support Non-ABCD drive path 7.Rendering resolution and output format can be set by filesAt last, enjoy some pictures rendered by LightWave!
---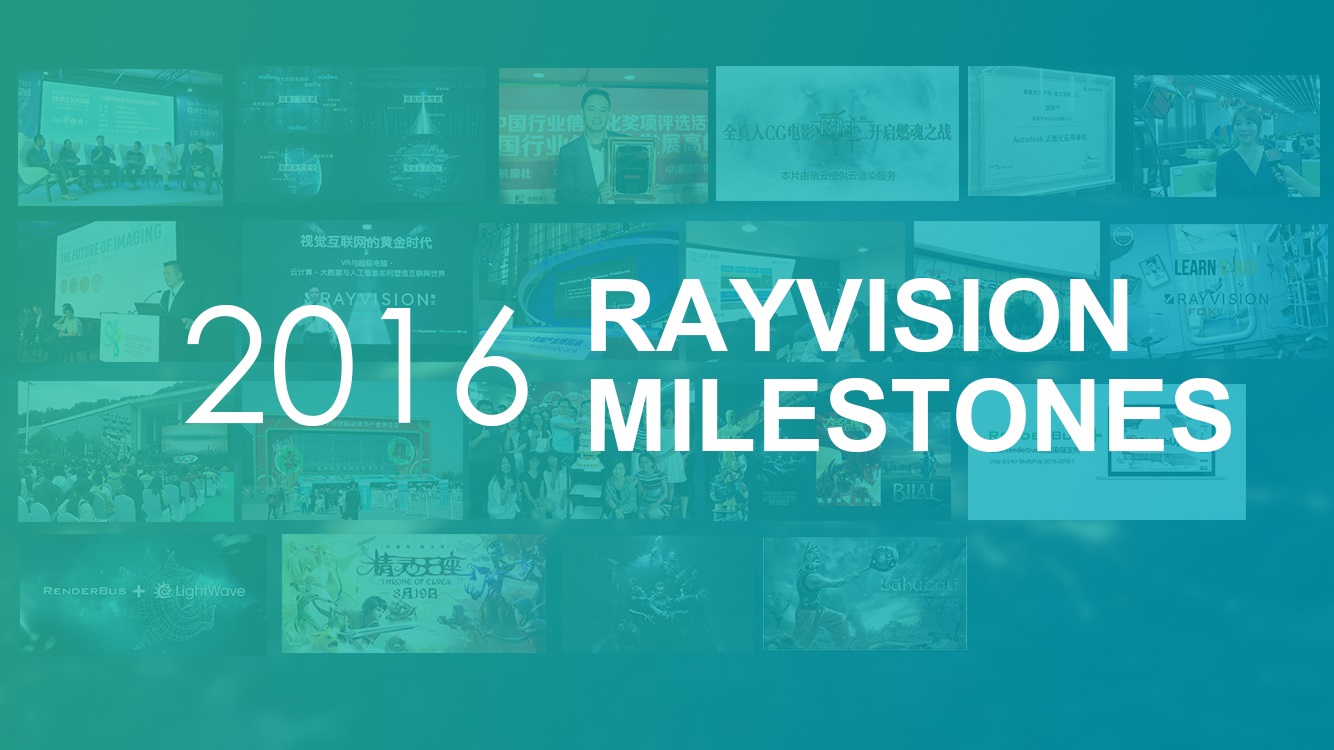 RAYVISION MILESTONES in 2016
2017-02-17
Fox Renderfarm MILESTONES
Timeline: 7/12/2016SIGGRAPH Asia Featured Sessions Planned by RAYVISIONAs experienced entrepreneur in computer graphics industry, Hsin-Yao Liang, the president of RAYVISION (Fox Renderfarm), took the Featured Sessions Chair of SIGGRAPH Asia 2016. Hosted by Hsin-Yao Liang and planned by RAYVISION, Featured Sessions have 2 panels: He's Back! T2 25 Years Later (Panel 1) & The Future of Imaging (Panel 2). Many authoritative experts and scholars from computer graphics industry all over the world come together to attend this grand meeting.Timeline: 6/12/2016RAYVISION - The Only Chinese Enterprise Representative of SIGGRAPH Asia CommitteeThe 9th ACM SIGGRAPH Conference and Exhibition on Computer Graphics and Interactive Techniques in Asia (SIGGRAPH Asia 2016) attracts more than 6000 industry leaders, experts and scholars of computer graphics and interactive techniques. As the only Chinese enterprise representative of the committee, RAYVISION (Fox Renderfarm) attended SIGGRAPH Asia 2016 as the exhibitor (Booth B-02) and displayed their splendid rendering projects, which drew attention of the worldwide experts in the field of computer graphics and interactive techniques.Timeline: 28/11/2016RAYVISION Was Invited to Attend CSFFThe 7th China International New Media Short Film Festival (CSFF) is the only state-level international short film festival in China. CSFF has been witnessed rapid increase in its influence, it attracted film agencies from 18 countries and regions, and made itself one of the most significant short film festivals acknowledged by the industry and one of the three major film & TV cultural activities in China, with the other two being Beijing International Film Festival and the Shanghai International Film Festival. The high ratio international agency attendance, high level of specialization and advanced film & TV equipment are the highlights of this year's festival.. As the exhibitor of New Technology Interactive Experience Area, RAYVISION aims to accelerate the development of new media industry and promote the exchanges and cooperation of international culture.!RAYVISION MILESTONES in 2016Timeline: 15/11/2016RAYVISION Held First CGTS in ShenzhenRAYVISION held first CGTS (CG Tech Summit) in Shenzhen on November 12th, 2016. With the popularity of Hollywood's top CG works, we gradually realized that CG technology not only explores the possibility of artistic expression, but also provides the audience with a higher quality of visual experience. Art challenges technology all the time. How to solve the technical problems during the film production, how to improve production efficiency are the purposes that RAYVISION launched the CGTS. Themed as "Technology Inspires Art", CGTS chose Shenzhen as the first station, gathered the most professional CG elites, provided a platform for them to share and exchange their experience.Timeline: 10/11/20163 Films Rendered by FoxRenderfarm Eligible for 89th Oscar Best Animation AwardThe Academy of Motion Picture Arts and Science (AMPAS) recently released the official notice that 27 animated films participate 89th Oscar Best Animation Award which creates the record on quantity. 3 of these submitted animated films were rendered by Fox Renderfarm: Monkey King: Hero Is Back (China), Kingsglaive Final Fantasy XV (Japan) and Bilal (Dubai). Back to 2014, Mr. Hublot rendered by FoxRenderfarm won the 86th Oscar Best Animated Short Film Award. It clearly shows that the projects rendered by Fox Renderfarm are excellent.Timeline:1/11/2016RAYVISION Got A Certification for Applying Authentic Autodesk SoftwareAs the core of Internet+ era, the software is widely applied in every aspect of economy society. RAYVISION always respects intellectual property, improves the awareness of software copyright protection. Therefore, RAYVISION got a certification for applying authentic Autodesk software in November 2016. Moreover, RAYVISION strongly promoted the use of genuine software, and got certifications of several large enterprises worldwide, such as Pixar's RenderMan, Arnold, V-Ray and IBM. Timeline: 25/10/2016RAYVISION's Internal Storage Was Upgraded to 360GbpsStorage is the core facility applied to the cluster. By applying the data classification, RAYVISION extended the data storage with memory, SSD and common disk. RAYVISION's distributed storage throughput used by the cluster of every 1000 nodes were upgraded to unprecedented 360Gbps, which completely solved the problem of frame stucking caused by insufficient memory. In order to adapt to the special effects rendering, RAYVISION planned to upgrade the throughput of every cluster by 4 times in 2017.Timeline: 17/10/2016RAYVISION Demonstrated Cloud Computing Force behind Visual IndustryThe Computing Conference 2016 was held in Yunqi Town of Hangzhou on October 13th, 2016. The Conference unprecedentedly attracted a large crowd of entrepreneurs and experts from all over the world. The Visual Processing Venue tended to be the most popular session. In the Visual Processing Venue, Kenny Zou, the general manager of RAYVISION, demonstrated the cloud computing force behind visual industry by 3 aspects: the great challenge of film industry, FoxRenderfarm's cloud rendering service, the value of cloud rendering industry. As the leader of cloud rendering industry, RAYVISION was the first company to put forward the concept of "cloud rendering" in the field of visual computing and make the 3 features (scalable, cost effective, usability) of cloud rendering to be more remarkable.Timeline: 30/9/2016China's First Full Realistic Human CGI L.O.R.D Was ReleasedL.O.R.D (Legend of Ravaging Dynasties) is a fantasy film directed by Jingming Guo, which adapted from his novel with the same title. As the investor and producer of L.O.R.D, Original Force took the responsibility of production, including character design, role scanning, action & expression and CG animation. RAYVISION had the honour to render this China's first full realistic human CGI film. In the release of L.O.R.D, RAYVISION conducted an exclusive interview with Original Force's production team who highly appreciated the expertise and service of FoxRenderfarm.Timeline: 1/9/2016FoxRenderfarm Client Was Updated to Version 4.0FoxRenderfarm client was updated to version 4.0. The new version was based on QT structure and worked on Windows, Linux and Mac. Linux users have access to FoxRenderfarm client now!Timeline: 25/8/2016RAYVISION Won the Award of 2016 Leading Cloud Rendering Platform in ChinaThe 8th China Industry Informatization Conference was held in Beijing on August 25th, 2016. It was jointly hosted by China Information World, China Computer Industry Association, China Federation of IT Promotion. At the award selection of this conference, RAYVISION won 2016 Leading Cloud Rendering Platform in China. Ben Cheung, the vice president of RAYVISION, accepted the award as the representative, which was reported by more than 50 media.Timeline: 19/8/2016Throne of Elves - New Height of Chinese AnimationThrone of Elves was a fantasy animated film produced by Mili Pictures and rendered by RAYVISION. It was released on August 19th, 2016. Based on Dragon Nest, the film abandoned the huge background in the game, described a love story about a human boy and an elf girl across races in the cruel war. In this film, every scene, every frame and every shot is beautiful.Timeline: 12/8/2016LOVE O2O's Hit on the Big ScreenRendered by RAYVISION, LOVE O2O is a film adapted from Gu Man's novel of the same title. It was about an online game love story of Xiao Nai (acted by Jing Boran) and Bei Weiwei (acted by Angelababy). They came across in the game world and fell in love in the real world. The scene filming was used to the film, which created a beautiful fantastic game world.Timeline: 4/8/2016FoxRenderfarm is applicable to LightWave!LightWave 3D is a cost-effective 3D animation software developed by an American company NewTek. It's one of the most important 3D animation software in the industry. Due to LightWave's easy-to-use and powerful functions in biological modeling and character animation, LightWave 3D is widely used in the field of film, television, advertising, games, animation etc. FoxRenderfarm is applicable to LightWave! FoxRenderfarm has numerous rendering nodes and huge storage, they can provide a lot of servers as what customers need and save much rendering time for the projects. FoxRenderfarm's powerful technical team can customize different rendering solutions according to customers' requirements, so that they can put more time and energy on artistic creation. Timeline: 3/8/2016The FoxRenderfarm Cloud Rendering for SketchUp LaunchedAs we all know, SketchUp is a popular and outstanding software for 3D architectural designing, it is called the "pencil" in CG designing industry for the reason of its extremely easy using feature. Now we are proud of declaring that FoxRenderfarm has supported Vray 2.0 for SketchUp 2015-2016. You can freely choose multi machine sequence for rendering to save more time, so that you can devote yourself to the unlimited creative designing with limited energy and time. Besides that, you can also freely choose the needed scenes to render with just a few simple clicks when submitting jobs.Timeline: 24/7/2016RAYVISION's Hit TV Drama Ice FantasyIce Fantasy was a costume TV drama adapted from Guo Jingming's novel, which was post-produced by PIXOMONDO, an international special effects company, and rendered by RAYVISION. It was exclusively played on Hunan Satellite TV Diamond Theatre from July 24th, 2016. The magnificent snow world and beautiful sea in the TV drama attracted a lot of audience.Timeline: 20/7/2016RAYVISION Partnered with Alibaba Group to Make Strategic Layout on Visual Cloud ComputingAs a giant in the Internet companies, Alibaba Group's cloud computing power has risen to the top line of the world. Last year, RAYVISION and Alibaba Group reached a strategic cooperation on visual cloud computing. A few months later, Alibaba invested in RAYVISION and partnered with RAYVISION to make strategic layout of visual cloud computing and provide powerful, accessible and economic cloud rendering service, which turned to be an important milestone for Alibaba on cloud computing globalization.Timeline: 10/7/2016Bahubali: The Beginning's First Hit on Big Screen in ChinaAfter the historical Indian epic blockbuster "Baahubali - The Beginning" released in 2015, it set a record for the opening day in India's history, and became the top-grossing Indian film within India in 2015. This year, Bahubali: The Beginning's first hit on big screen in China on July 10th. CGI visual effects was collaborated with a local company Makuta VFX. FoxRenderfarm was tasked with the responsibility of rendering the movie. Almost entire movie was super imposed with elaborated CGI special effects of lavish landscapes and magnificent war scenes from the movie.Timeline: 9/7/2016Final Fantasy XV: Kingsglaive Provided A Visual FeastFinal Fantasy XV: Kingsglaive was a CGI film produced by SQUARE ENIX, which is the developer of Final Fantasy series games. After the film released on July 9th, 2016, it was widely acclaimed for its incomparable visual special effects. Final Fantasy XV: Kingsglaive was rendered by RAYVISION, and the producer gave very high praise of RAYVISION's cloud rendering services. The sophisticated 3D CG animated technology made the character vivid and lively. Obviously, this film has reached the top level of CG film in the world.Timeline: 28/5/2016RAYVISION Was Invited to Attend CIFTISThe 4th China Beijing International Fair for Trade in Service (CIFTIS) was held in Beijing International Convention Center on May 28, 2016. CIFTIS is the first comprehensive platform specializing in the trade in services around the world. As the leading brand in cloud rendering service industry, RAYVISION was invited to attend CIFTIS as an exhibitor. RAYVISION introduced the concept of cloud rendering, promoted RAYVISION's cloud rendering products - FoxRenderfarm (overseas) and Renderbus (domestic), and showed their wonderful rendering projects. At the same time, Phoenix TV conducted an exclusive interview with Kenny Zou, the general manager of RAYVISION, around the advantage of Rayvision's cloud rendering service.Timeline: 6/5/2016RAYVISION Issued Cloud Computing Platform in Big Data ExpoGuiyang International Big Data Expo 2016 was opened in Guiyang International Conference & Exhibition Center on May 6, 2016. The event exhibited the world's latest development of cutting-edge big data-based technologies, products and solutions, and it also provided a platform for sharing information and exchanging ideas as well as business negotiation. It attracted the pioneer enterprises and leaders from all over the world in the big data field. Dawn Wu, the product director of RAYVISION (FoxRenderfarm), issued Rayvision Cloud Computing Platform in Big Date Expo. She explained "what is cloud rendering" and "main features of Rayvision platform", meanwhile she introduced the numerous projects rendered by FoxRenderfarm and FoxRenderfarm's Hollywood-class technical team behind the Mr. Hublot, the Best Animated Short Film of Oscar.Timeline: 24/5/2016Learn V-Ray Partners with FoxRenderfarm to Creat More Amazing WorksLearn V-Ray is an authorized training center certified by Chaos Group. In the online area you can find the 5SRW Course for V-Ray, including V-Ray tutorials and lessons, materials to download and all you need to get the 5SRW Certification for V-Ray. As Learn V-Ray's official partner, FoxRenderfarm rendered countless works for Learn V-Ray's trainers and students. The philosophy that RAYVISION (FoxRenderfarm) always sticks to is that technology inspires arts. With the most professional technical team, the best customer service team and the most powerful computing center, RAYVISION (FoxRenderfarm) can save more time for users so that they can devote to more creative artworks.Timeline: 14/5/2016RAYVISION's Outlook on VR in ICIFThe 12th China International Cultural Industries Fair (ICIF) was held in Shenzhen Convention & Exhibition Center. ICIF is a world-famous cultural feast playing an increasingly important role in boosting China cultural industries and promoting China cultural products and projects to go global. The number of sub-venues expanded from 1 to 61. VR Summit was held in F518 Idea Land sub-venue. Hsin-Yao Liang, the president of RAYVISION (FoxRenderfarm), attended VR Summit as a guest speaker. He exchanged his experience of VR in 1993, shared his feelings when he attended NAB Show in USA, brought the newest VR product information, and broadened everyone's vision for the latest technology. Timeline: 18/5/2016RAYVISION Got Invention Patent for Cloud RenderRAYVISION (FoxRenderfarm) is specialized in researching and developing cloud rendering platform and related technologies, and has numbers of invention patents for related technology. Compared to many other render farms, RAYVISION's influence in the industry as well as the values provided for the users in the animation, film, television and special effects industry are immeasurable. RAYVISION firstly-launched cloud rendering platform brings much convenience and saves incalculable time and cost for users. Now, RAYVISION got an invention patent for cloud rendering from State Intellectual Property Office.Timeline: 27/4/2016VR Game Rendered by RAYVISION Attracted Lots of Visitors in CICAFThe 12th China International Cartoon & Animation Festival (CICAF) attracted more than 1500 companies from 80 countries and regions. As the leading brand of global cloud rendering business, RAYVISION (FoxRenderfarm) made a significant contribution to animation, film, VFX, VR and other industries. This time, RAYVISION exhibited at booth B2-024 to show the core values and achievements they brought to customers. At the meantime, Mili Pictures' STAR CORE VR game rendered by RAYVISION attracted lots of visitors in CICAF.Timeline: 26/2/2016RAYVISION Launched GoCloud ProgramRAYVISION (FoxRenderfarm) always adhered to the spirit of "Small Teams Dream Big" and made contributions to education and CG industry. RAYVISION (FoxRenderfarm) not only sponsored many different kinds of international CG challenges, but also launched GoCloud program to help the small teams realize their dreams. GoCloud is a program that aims to help potential CG students and creative small teams. This project has two parts: For Education & For Creative.
---
Interview with Rafael Chies: The Man behind Tribute to Monkey Island
Or you can feel free to check the full work on Rafael's behance gallery here. And thanks so much for Rafael to share some time and give us an interview as below. : Hi Rafael, would you please give a brief introduction about yourself? : Hello! I was born and currently living in Brazil. I always loved cartoons, fantasy and everything that's wacky and absurd. I mean, real life needs some magic! When I was a kid, I was always drawing, messing with Lego, Play-Doh, playing video games and exercising my creativity but I never thought I could do this for living. : OK, so when and how did you get into the CG industry? : When I finished high school and went to college, I joined a starting course that proposed mixing technology and art. There I found a whole new world of animation and digital art. That time a friend told me about an internship on a small local TV Station and I applied. I started working there with motion graphics and learned a lot. Someday I opened Maya and it completely amazed me so I decided to take some classes, slowly I was abandoning After Effects and Premiere and becoming a 3D artist.: What are some major projects you have worked on? : Back in 2010 I started working at Santa Transmedia, a Brazilian production company focused on advertising. I started as junior 3D artist and became CG Supervisor two years later. There I worked in some interesting projects for many nice companies like Honda, Chevrolet, LG and more. At middle of 2014, HypeCG invited me to work as Lookdev Supervisor at a new TV show called "Dino Adventures", that was a great experience! After one year, when finished the first season of the show I decided that was time to new experiences and became a freelancer artist, a couple months later, the guys of Privateer Press invited me to work as Lookdev and environment artist in a five minute cinematic. It's been amazing and I'm currently in the last month of production! : That's really amazing experiences and the work you finished. Then what tools you use? And any preferred one? : I mainly use Maya, Zbrush, Substance Painter and Photoshop. To render I use V-Ray and Redshift. : That's great, and would you please share some details about the just finished work: Tribute to Monkey Island? : I spent many years totally focusing on my professional projects and career and thought that was time to start doing more personal works, where I could totally express my feelings and taste. Also this way I could show my skills as lookdev and environment artist. I always loved adventure games, especially from Lucas Arts, but Curse of Monkey Island have a special place in my heart. I used Maya to block all the structure of the restaurant and planning the scene. Most of the assets were modeled directly inside Zbrush, from spheres\cubes and Dynamesh, then exported the low\mid poly version to Maya. The textures I made on Photoshop and Substance Painter. All the rendering was done in Vray inside Maya. I broke the render in several parts to have more control in post and optimizing the render time. : Good work indeed. Then what media/website picked and shared this work? And how do you feel about it, excited? : A Making of will be online soon at 3DTotal, also made interview for 80 Level.  On Artstation this project got Picks gallery and Trending Gallery, CGSociety, Evermotion and other important media also shared my work! I'm so happy with the feedbacks of this work, especially when people that played this game when child comes to me and said that loved this piece, it's incredible rewarding! Makes me want to work harder and harder! : Congratulations! So what do you think about Fox Renderfarm's cloud rendering service? Happy with it? : I'm really happy with it! It's totally easy to use and the 24/7 support is awesome, helped me a lot! : We are so honored! BTW, is there something you are currently working on or are excited about starting? : I have one more Monkey Island project that I'm about to start! It's an awesome scene, I think that is gonna work really nice in 3D! : That's wonderful, we are desperately looking forward to your new work. Anything else you would like to add or say? : Thank you so much for supporting me! Keep doing this great service.
---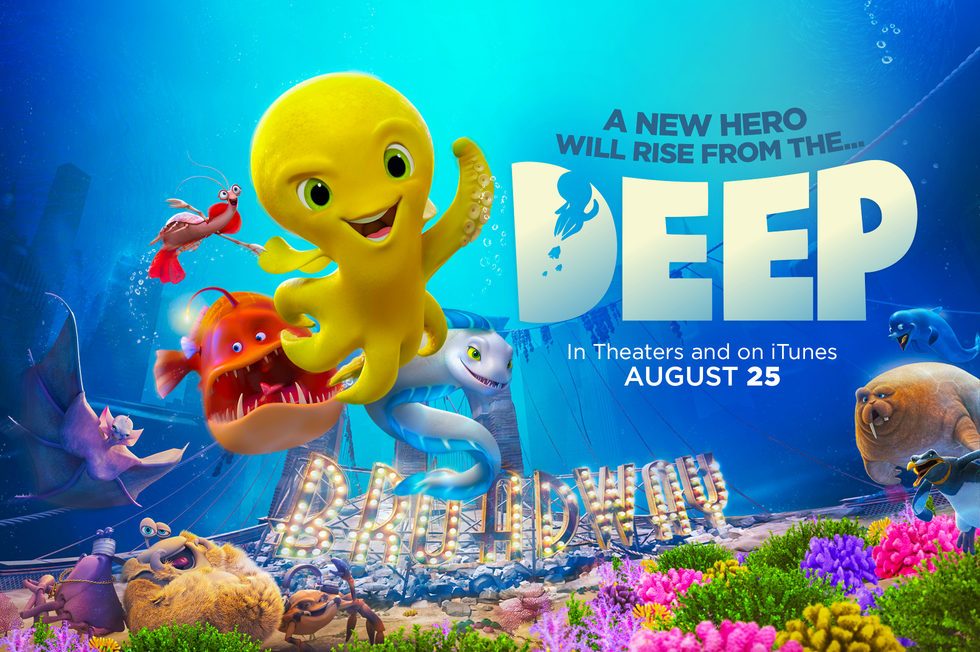 Award Winning Filmmaker Julio Soto Releases New 3D Animated Feature Film \Deep\
Directed by Julio Soto Gurpide, Fox Renderfarm is honored to provide cloud rendering service to "Deep" – a The Thinklab production, which has been sold worldwide with its recent release in North America, South Korea, Mexico & Russia that has gained a lot of popularity among the viewers. The film will also be released in Spain on 3rd November 2017.The film is set in the year 2100 when mankind has abandoned the earth a colony of extravagant creatures still thrives in the deepest abyss of the ocean. Deep, a cute "dumbo" octopus and his two unconditional friends: Evo, a nerdy and clumsy fish, and Alice, a neurotic deep-sea shrimp. When an accident destroys their home, the guardian of the abyss, The Kraken, will send Deep and his friends, together with Maura – a voracious moray ell, on a dangerous journey to find a new home.Throughout their journey, they will travel to many interesting places, such as the submerged New York City, the Titanic, and the Arctic, facing strong enemies and an unprecedented deep sea battle. Will they be able to bring the oceans back to their former glory?"Deep" director Julio Soto, was born in Spain and moved to New York City in 1988, where he where he began his career as a filmmaker. With over 18 years of directorial experience between the USA and Europe, he has worked on several films, documentaries, commercials, TV series and music videos. He is also one of the founders of the animation and life action production company The Thinklab. His films have also received several awards and presented at more than 100 world-class film festivals. His live action short film "Dissection of a Storm" qualified for the 84th Oscar Academy Awards. His latest work as a director, a 3D Animated Feature Film "Deep" will be released in Spain on 3rd November 2017. Julio has also sent us a small appraisal:"During the production, we needed to fast render some stereo sequences of great complexity, with over 20 layers each. Fox Renderfarm provided the services for cloud rendering and offered great tools to render quickly, cost effectively and with great flexibility in order to fulfill the deadline and the quality that we needed for our film. The customer service was topnotch and there was always someone available 24/7. Something that, providing the time zone differences, was greatly appreciated. Overall it was a great experience."Julio Soto, Deep´s Director, WriterThe film production The Thinklab – a company led by Adriana Malffati Chen – is a film production and digital services company based in Madrid, Spain specializing in creative film production and animation. The Thinklab has made a high appraisal on the cloud rendering service provided by Fox Renderfarm after the film was rendered successfully. Following the success of "Deep", The Thinklab is currently producing a high quality yet cost-effective 3D animated film for future release.Although the current release is only in North America, Mexico, South Korea & Russia, "Deep" has received a lot of good reviews. The film's interesting scenes, lovely characters, adventurous rescue missions, the spirit of unity and cooperation are among the viewers' good critiques. The film is full of energy with true temperament, waiting for you to explore!"Deep" has been released in North America, Mexico, South Korea & Russia, followed by Spain on 3rd November 2017. The current film producer is also actively cooperating with the Chinese film distribution company, look forward to an early date for screening on the Chinese screen!
---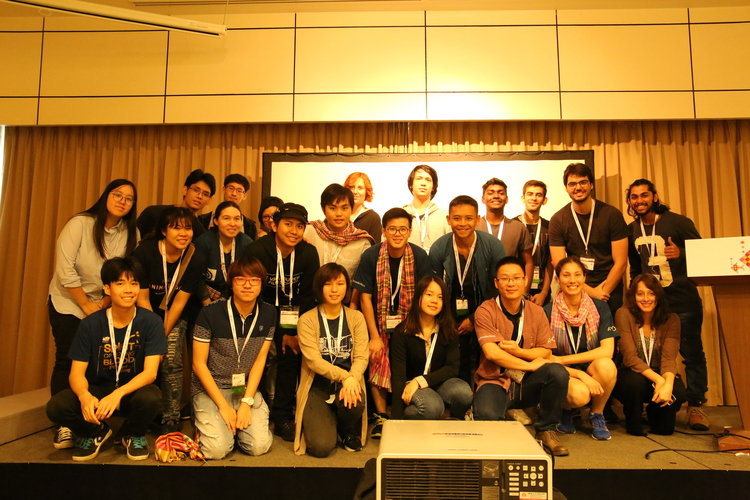 Fox Renderfarm Shines Like A Star at SIGGRAPH ASIA 2017
The 10th ACM SIGGRAPH Conference and Exhibition on Computer Graphics & Interactive Techniques in Asia was successfully held on 27-30th November 2017 at Bangkok International Trade & Exhibition Centre, Thailand. The 4 days SIGGRAPH Asia 2017 has attracted more than 7,000 CG industry experts, outstanding enterprises, practitioners and enthusiasts. There are a large number of professionals from CG field in Asia, more and more people wish to know more about the development of computer graphics and interactive technologies as well as their future trends. The SIGGRAPH Asia comprised of a total of 4 major exhibitions: Trade Exhibition (showcasing the latest innovative products and services), VR Showcase (a variety of fun virtual reality scenes), Art Gallery (mainly AR/VR/MR technology in the field), Emerging Technologies Exhibits (various emerging ideas and technologies). It also covers animation & visual effects, AR, cloud-based systems, computer graphics, gaming technologies, imaging, interactive & innovative technologies, virtual reality & simulation, visualization and other exhibitions.As one of the largest cloud render farm in the world, Fox Renderfarm is highly praised by both new and existing customers at the SIGGRAPH Asia 2017 in Bangkok. So far, Fox Renderfarm has provided rendering solutions for the 86th Academy Award the best animated short film "Mr. Hublot", the best-selling Indian film in the history "Baahubali: The Beginning" and "Baahubali 2: The Conclusion", another top grossing film in the Chinese box office record " Wolf Warrior 2 " and other amazing films such as "Bilal", "Kingsglaive: Final Fantasy XV", "L.O.R.D (Legend of Ravaging Dynasties)", "Throne of Elves" and many more.Fox Renderfarm booth has been so popular and received many visitors during the exhibition. We are truly overwhelmed by the support from the organizers as well as the attendees. This exhibition not only strengthened the cooperation between Fox Renderfarm and its existing customers but also helped new customers to understand the cloud rendering technology, patiently answered the cloud rendering process and promoted further cooperation.At the same time, Fox Renderfarm's parent company Rayvision has launched a new platform, VIVUE.io — Better efficient review platform for video content collaboration. VIVUE.io has attracted the attention of numerous film directors and producers. VIVUE.io is suitable for content creators and teams such as directors, producers, artists, designers, managers and media to solve common problems such as video upload, review and team collaboration anytime and anywhere in order to allow content creation becomes more efficient and convenient.As of now, VIVUE.io acts as the International Selection Jury Online Review Platform for the 8th China International New Media Short Film Festival.  VIVUE.io has tailored the virtual off-site online review platform for the juries and has received good appreciation from directors such as Paul Brown, Jiang Wenli, Ding Liang, Zhuo Botang and other well-known directors.Mr. Mike Zheng, Marketing Director of Fox Renderfarm and Head of VIVUE.io, was invited to attend SIGGRAPH Asia CG in China Summit and delivered a speech entitled "Rapid Development of the China's Film Industry". Also present at the CG in China summit were president of SIGGRAPH Hong Kong, Rick Xu; president of SIGGRAPH Shenzhen, Felix Yip; president of SIGGRAPH Shanghai, Dr. Simon Shum; vice president of SIGGRAPH Hong Kong; and Jos Stam, senior research scientist of Autodesk and two Academy Awards for Technical Achievement winner. Other guest speakers also included Mr. Chris Murphy from Shanghai and Mr. Quentin from Chengdu.The CG in China Summit guest speakers mainly shared the development status and trends of CG industry in China, including animation, VR industry, real-time rendering, and animation technology, which provided a face-to-face exchange between experts and scholars from Asia.Mr. Mike Zheng described on the three stages of CG film industry in China. Through data comparison and case analysis, Mr. Mike Zheng demonstrated the current situation and trend of the development of film industry in China. He explained the whole process of BAT composition to all attendees and also mentioned about the China's film market guaranteed box office issue and box office film distribution characteristics.At this year's Student Volunteer Session Closing Conference, Mr. Mike Zheng was also invited to attend and delivered a speech about Fox Renderfarm GoCloud program. In recent years, students creative works have gained many appreciations from film and television industry. Fox Renderfarm as the industry leader, in order to unleash CG students' unlimited potential, Fox Renderfarm has launched a unique GoCloud program to provide support for students who have ideas and creativities without financial ability and technical expertise to realize their dreams. The program includes educational discounts, rendering offers, creative and outstanding project support, technical support, professional guidance, as well as review & collaboration platform and more.This year's SIGGRAPH Asia, Fox Renderfarm also provides student volunteers with rendering and VIVUE.io review collaboration platform technical support in order to help them to realize their CG creation dreams!During the exhibition, Mr. Mike Zheng also received media interviews by giving a comprehensive introduction to Fox Renderfarm, VIVUE.io review & collaboration platform, as well as RaySync enterprise data transfer solution with the aim to further promote our brands reputation.Fox Renderfarm can be described as very productive at SIGGRAPH Asia 2017, Fox Renderfarm managed to develop and maintain the relationships with the new and existing customers; VIVUE.io started to gain attention from the industry; CG in China Summit and Student Volunteer Session ended with a unanimous welcome by the attendees and volunteers. The confidence of SIGGRAPH Asia for Fox Renderfarm's leading position in render farm industry along with the outstanding contribution is the most important reason that SIGGRAPH Asia decides to start such deep cooperations with Fox Renderfarm. And Fox Renderfarm really appreciated the awesome opportunity to present themselves in front of so many international 3D animation and VFX production companies. Let's take hand in hand to help enhance the development of CG industry.See You Next Year, SIGGRAPH Asia 2018 Tokyo!
---
Recommended reading
---
How to Render High-quality Images in Blender
2020-03-09
---
Top 9 Best And Free Blender Render Farms of 2023
2022-05-09
---
Revealing the Techniques Behind the Production of Jibaro "Love, Death & Robots", Which Took Two Years to Draw the Storyboard
2022-06-10
---
How to Render Large Scenes with Redshift in Cinema 4D
2019-10-15
---
Top 10 Free And Best Cloud Rendering Services in 2023
2022-06-24
---
Top 8 After Effects Render Farm Recommended of 2023
2022-07-07
---
How to Reduce Noise in Corona Renderer - Corona Denoising
2019-05-15
---
Arnold\ V-Ray\ Octane\ Conora\ RedShift, Which Is The Best 3D Renderer?
2019-04-15
---
Partners