Fox Renderfarm Desktop Client 5.0.7.1がリリースされました!
Fox Renderfarm Desktop Clientの最新バージョンがリリースされました!お知らせいたします。
この最新バージョンでは、プラグインレンダリングという新しいレンダリング方法が追加されました。これは3Dソフトウェアから直接ジョブをレンダリングして、ワークフローを改善できることを意味します。 さらに、Fox Renderfarm Desktop Clientでジョブをバッチレンダリングすることもできます。 必要に応じて適切なレンダリング方法を選択できます。
・新しいレンダリング方法:3ds MaxまたはMayaのシーンからレンダリングジョブを開始できます。
・自動的にアップロードとダウンロード:3Dソフトウェアからのレンダリングが完了すると、レンダリングが自動的に開始され、レンダリングされたジョブが選択したローカルフォルダーに自動的にダウンロードされます。
・ワークフローの改善:ワークフローを合理して、レンダリング時間を節約して、レンダリングをより速く、より簡単にします。
今すぐダウンロード(こちらをクリック)
・Windows対応
・対応ソフトウェア:Maya 2015 64bit + / 3ds Max 2014 64bit +
Desktop Client5.0.7.1のプラグインレンダリングのチュートリアル
インストールとログイン
1.最新のデスクトップクライアントをダウンロードします。
2.実行ファイルを右クリックし、「Run as administrato」をクリックしてプラグインをインストールします。
(注意:ポップアップ警告で「Yes」をクリックしてください)
インストールされたクライアントをダブルクリックしてログインページを開くと、左側のリストからプラットフォームを選択できます。
3ds Maxレンダリングチュートリアル
1.Fox Renderfarm Desktop Clientにログインします。
2.メニューバーのFoxrenderfarmメニューの下にあるSubmit jobをクリックして、3ds Max内からレンダリングジョブをレンダリングします。
3.「Plugin config」ボタンをクリックしてプラグインのバージョンを設定します。 注意:デフォルトでは、一度に1つのジョブがレンダリングされます。 複数のジョブをレンダリングする場合は、「Activate Batch Render」をチェックして複数のビューを追加します。
4.「QuickCheck」をクリックして分析を開始し、分析の進行状況ページをポップアップします。 Submitをクリックしてアップロードを開始します。
注意:分析結果にエラーや警告があった場合は、対応するプロンプトが表示されます。
5.レンダリングが完了すると、レンダリングが自動的に開始され、選択したローカルフォルダーにレンダリングされたジョブが自動的にダウンロードされます。
Mayaレンダリングチュートリアル
1.Fox Renderfarm Desktop Clientにログインします。
2.メニューバーのFoxrenderfarmメニューの下にあるSubmit jobをクリックして、Mayaからレンダリングジョブをレンダリングします。
3.「Plug-in config」ボタンをクリックして、プラグインのバージョンを設定します。
4.「QuickCheck」をクリックして分析を開始し、分析の進行状況ページをポップアップします。 Submitをクリックしてアップロードを開始します。
注:分析結果にエラーや警告があった場合は、対応するプロンプトが表示されます。
5.レンダリングが完了すると、レンダリングが自動的に開始され、選択したローカルフォルダーにレンダリングされたジョブが自動的にダウンロードされます。
今すぐダウンロード して、快適なレンダリングをお楽しみください!
---
Fox Renderfarm、TPN認定クラウドレンダーファーム
Fox Renderfarmは、2019年に新たなマイルストーンに達しました。お客様のプライバシーを保護するため、より安全なcloud render farmを構築するための絶え間ない努力とコミットメントにより、Shenzhen Rayvision Technology(Fox Renderfarmの会社)は、MPAAのコンテンツセキュリティベストを無事に完了し、正式にTPN信頼できるパートナーになりました。
TPNとは何ですか?
信頼できるパートナーネットワーク(TPN)は、2つの主要なエンターテイメント業界の巨人、アメリカ映画協会(MPAA)とサードパーティのエンターテイメント業界評価の世界的リーダーであるContent Delivery&Security Association(CDSA)のジョイントベンチャーです。 MPAAは、効果的な著作権保護の促進、著作権侵害の削減、および市場アクセスの拡大を目的とした非営利のアメリカの業界団体です。一方、CDSAは、リリース前後のサプライチェーン全体でエンターテイメントメディアを保護する国際的なコンテンツ保護協会です。最も権威のある映画およびテレビコンテンツ保護企業の1つとして、TPN評価は、ウォルトディズニースタジオ、ユニバーサルシティスタジオ、ワーナーブラザーズ、Netflixスタジオなどの大企業によって高く評価されています。
なぜTPNが必要なのですか?
コンテンツとデータのセキュリティは、映画とテレビ業界で常に世界的な関心事でした。特に2017年の注目度の高いプレリリースリークが発生しました。これには、「Orange Is the New Black」シーズン5エピソードの盗難とリリースが含まれますオーディオポストプロダクション会社と、「Game of Thrones」シーズン7のエピソードであり、21世紀フォックスのスターインドで働くデータ管理ベンダーの従業員に由来します。 Netflixが要求された身代金の支払いを拒否した後、ハッキングの悪夢は続きました。ハッカーグループThe Dark Overlordは、「Orange Is the New Black」シーズン5の多くを違法なファイル共有サービスを通じてオンラインでアップロードし、online慢なメッセージやevenるメッセージをオンラインで投稿し続けました。ハリウッドの主要なプロダクションスタジオと業界全体の健康に大きな損害が発生しました。
トラステッドパートナーネットワーク(TPN)は、業界規模の新しいグローバルな映画およびテレビコンテンツ保護イニシアチブです。 TPNプログラムは、企業が意図したリリースの前に顧客の映画やテレビ番組の漏洩、侵害、ハッキングを防止し、業界内のセキュリティ意識、準備、能力を高めることを目指しています。エンターテインメント制作および配信会社のセキュリティ基準を設定するグローバルな情報センターとして機能します。これらの業界のベストプラクティスに準拠した独立した評価に合格したパートナーは、TPNディレクトリに「信頼できるパートナー」としてリストされます。
MPAA会長兼CEOのチャールズリブキンは声明で次のように述べています。 「だからこそ、スクリプトからスクリーンまで、すべてのサードパーティの操作に対して高いセキュリティ基準を維持することは、創造的な作品の盗難を防ぎ、最終的に活気のある創造的な経済の仕事と健康を守る重要な部分です。」
TPNはどのように機能しますか?
TPN評価プロセスは、物理的セキュリティ、資産管理、コンテンツライフサイクル、エンタープライズセキュリティ、リスク評価、脆弱性管理、セキュリティ運用とインシデント対応、ポリシーと手順、人事プロセスなどの詳細なセキュリティ要件に加えて、非常に重要です。 、インフラストラクチャ。さらに、評価されたベンダーは、毎年の再評価を行って、セキュリティシステムを継続的に改善し、TPN評価基準をよりよく満たす必要があります。評価レポートはTPNプラットフォーム内で共有され、ベンダーの裁量で既存および潜在的な顧客と共有することもできます。
Fox Renderfarm x TPN
Fox Renderfarmの使命は、強力なレンダリング能力、思いやりのある顧客サービス、安全なデータ保護、柔軟な価格設定スキームを備えた最高の「クラウドレンダリングファーム」になることです。
「あなたのガバナンスプログラム(つまり、管理システム)は印象的でした。 ポリシーと手順の観点からは非常に徹底的でした」とTPN評価者のJamesBourne氏はコメントしました。「Rayvision(Fox Renderfarmの会社)は、MPAAのコンテンツセキュリティのベストプラクティスを正確に採用および実装しました...これでTPN認定を受けました。」 TPN認定パートナーとして、Fox Renderfarmは、「クラウドレンダリング」ソリューションをより顧客フレンドリーで安全なものにするためのステップを継続します。
---
FGT Community is online now!
We are pleased to announce that the FGT Community is ONLINE now!
https://www.foxrenderfarm.com/fgt-community.html
If you are in love with 3D art and making 3D art, please join our FGT Community!
What is FGT Community?
FGT Community is short for Fox's Got Talent Community, supported by the TPN-Accredited cloud rendering service provider Fox Renderfarm, which is a platform for 3D artists to show their CG talent, consisting of two programs, the FGT Art and the FGT 3D Challenge.
In the FGT Community, 3D artists can show their artistic CG talent and appreciate the excellent artworks of other artists, so as to continuously improve their creative abilities, which is the purpose of FGT Community.
What is FGT Art? FGT Art is a platform for Fox Renderfarm users to display their impressive 3D artworks rendered with Fox Renderfarm and get free render credits.
One winner will be chosen monthly for FGT Art, who will get $100 worth of rendering coupons. What's more, the chosen entry will be shown on our FGT Art Gallery and the monthly winner will also get an interview opportunity to talk and share the artwork on our multi-channel networks including social media platform as well as our newsletter.
Click here and submit the artwork to us!
What is FGT 3D Challenge?
FGT 3D Challenge is a 3D theme challenge held every quarter, all talented 3D artists are welcome to participate.
Top three entries will be selected by our jury in every FGT 3D Challenge, and winners will get massive exposure on our multi-channel networks and get great prizes provided by our awesome sponsors.
To date, FGT 3D Challenge has been held twice, the Easter Egg Challenge and the Hero Challenge. The new challenge is on the way, looking forward to your participation!
FGT Community, a platform to show your creative CG talent!
---
FGT3D Hero Challenge Winners Announced
We are happy to announce the winners of the Fox's Got Talent(FGT) 3D Challenge themed on 'Hero'!
https://www.foxrenderfarm.com/fgt3d-hero-challenge.html
From June 22nd - September 6th, 2020(UTC+8), we received several artworks from various countries. After the selection by our jury, three artworks were picked and would be awarded. Congrats to the winners, but also to everyone who was taking part.
The best works were evaluated in the following way:
We sent the works to judges, including the caption of the works, so they could read about the hero story behind the work.

Each judge had to choose 3 works and assign them to 3 places. Points have been assigned to each place, then we added points from each judge and got the first results.
The prize covers fast and easy cloud rendering services provided by Fox Renderfarm and a huge amount of prizes by our awesome sponsors, including TopoGun, Friendly Shade, Graswald, Raysync, ProductionCrate, Textures.com, Texturebox, Marmoset. We will contact the winners in the next few days.
Now let's see who are the winners!
1st Place
Title: Heroes are everywhere
Created by Akhil Alukkaran
Fox Renderfarm $500 Render Coupon
TopoGun SINGLE license x1
Friendly Shade 1 bundle of texture maps
Graswald ProPersonal license x1
Raysync Large File Transfer Pro 1-year license x1
ProductionCrate 2 years Pro membership x1
Textures.com 1 year subscription with 2500 credits per month ($325 value) ×1
Texturebox Patreon Membership x 3 months
$200 Marmoset Shop Gift Card
What Akhil says:
"What makes a hero? It doesn't always have to be something great, even a small act of kindness can also be considered heroic, even if it is just a good thought it shows that there is a hero in you. Heroes are everywhere, you just have to look closer."
What our jury says:
Fox Renderfarm Team: "The coloring, composition, lighting, complexity, children, puppies, and storytelling reminded me of the works of Norman Rockwell."
Graswald Team: "Great image with a great message! I love how the feeling of the city was captured with the grafiti, the trash cans and the smoke. The rain sets the mood while in the back, the sun is shining, showing there's always hope. "
Productioncrate Team: "Strong composition and good narrative, lovely lightning!"
Textures.com Team: "This artwork conveys the concept of what makes a hero in one of the purest forms. Great storytelling. "
Marmoset Team: "Anyone that cares for animals is a Hero in our book!"
TopoGun Team: "Indeed, heroes are everywhere. Very nicely rendered and detailed."
Texturebox Team: "There are thousands of good people helping who need it. Kids, men, women, they are real heroes."
Friendly Shade Team: "Great concept! I'd change the focus more towards the person with the dogs by framing it differently, maybe cropping the upper part of the image? The environment is drawing too much of the attention the subject deserves."
2nd Place
Title: Cuddly Protector
Created by Jeffrey Frias
Fox Renderfarm $300 Render Coupon
TopoGun SINGLE license x1
Friendly Shade 1 bundle of texture maps
Graswald ProPersonal license x1
Raysync Large File Transfer 50TB (Pay as you go edition)
ProductionCrate 1 year Pro membership x1
Textures.com 2500 credit pack ($110 value) ×1
Texturebox Patreon Membership x 2 months
$100 Marmoset Shop Gift Card
What Jeffrey says:
"Made for sweet dreams.
What our jury says:
Fox Renderfarm Team: "In terms of storytelling, this work stimulates the audience's imagination. The narrative lighting creates a horrible atmosphere that children can accept. The main light outside the window guides the audience to pay attention to the little bear while the lamp leads to the monster behind the door. The setting of the children's room, the scars on the bear's body, and the posters on the wall all need plenty of time for in-depth character story background settings. The tension built in the scene also allows the audience to have a creative imagination of the story."
Graswald Team: "I love the idea of this image, and it was executed very well. The pose and the lighting set the mood and I love the details in the room, like the teddy bear holding the toy sword of the child. Great work! "
TopoGun Team: "Good idea, perfect setting, the context (childhood) is where heroes are needed the most in our lives. The artist paid attention to details, lighting and most of all, composition."
Friendly Shade Team: "Love this idea!"
3rd Place
Title: Hero's Journey
Created by Sathish Kumar
Fox Renderfarm $200 Render Coupon
TopoGun SINGLE license x1
Friendly Shade 1 bundle of texture maps
Graswald ProPersonal license x1
Raysync Large File Transfer 10TB (Pay as you go edition)
ProductionCrate 1 year Pro membership x1
Textures.com 1000 credit pack ($59 value) ×1
Texturebox Patreon Membership x 1 month
$50 Marmoset Shop Gift Card
What our jury says:
Fox Renderfarm Team: "The psychedelic atmosphere and the grand view of the scene give the audience endless imagination in both the storytelling and character design. The composition, scene settings, and imagination are close to the level of blockbuster design. It is a masterpiece combining art and imagination."
Graswald Team: "This piece has little context, but it captured me instantly with its tone. Displaying heroism as a journey of self-development and showing the hero so small in contrast to the huge world tells a story about what heroism really is all about."
Productioncrate Team: "Nice subject and structure. would have liked to see more variations in the creatures and riders, their positioning seems too cloned. overall narrative and composition are strong."
Textures.com Team: "Super polished artwork with good value structure, color palette and mood. Could easily be a keyframe for an upcoming movie."
Texturebox Team: "It seems to loo a utopic universe. And every utopic universe needs a hero. It reminds me of avatar anime."
Our Sponsors:
TopoGun
A stand-alone resurfacing and maps baking application.
Friendly Shade
High-quality textures for 3D artists.
Graswald
The best way to create nature in Blender.
Raysync
Fast File Transfer Solutions with Reliability and Security.
ProductionCrate
To make top quality video production tools accessible to everyone.
Textures.com
A website that offers digital pictures of all sorts of materials.
Texturebox
Making great textures for free and premium at a low cost.
Marmoset
3D Real-time rendering, lookdev, & texture barking tools.
Thanks to all the participants. We really appreciate your imagination and hard work. Meanwhile, A big thank you goes to our sponsors. Finally, we'd like to thank our jury revealing FGT3D 'Hero' Challenge winners. Congrats to the winners again!
Who's our next winner? We hope to see you in the next FGT3D challenge!
NOTE: FGT Art campaign keeps going. Welcome to share your artwork rendered with Fox Renderfarm and be our Month winner! For more info https://www.foxrenderfarm.com/fox-got-talent.html
---
The Korean version of the website is now available
Dear Fox Renderfarm users:
We are very excited to launch our Korean language version of our Fox Renderfarm website today! You can either go to the link https://www.foxrenderfarm.com/kr/ , or via our English website https://www.foxrenderfarm.com/ and click '한국어' in the language navigation bar located in the upper right corner of the website.
We are committed to building a professional & reliable cloud rendering platform and providing safer and faster cloud rendering services to our users around the world.
Please explore our updated website. We would be grateful for any feedback.
Best Regards,
Fox Renderfarm team
---
GoCreation Program Is Online Now!
What is the GoCreation Program
Aiming to foster the development of the industry, "GoCreation Program" is willing to provide preferential prices and subsidies for CG freelancers, empowering them to create more excellent CG artworks and realize their dreams.
Please kindly note that this program only works for freelancers. And if you want to participate in this program, please click here to have a registration and get a Fox Renderfarm account first.
What Will Accredited Freelancers Get
Accredited freelancers will become our Gold Customer and enjoy 20% off for CPU rendering and 30% off for GPU rendering.

For every single recharge of $500, he/she will be rewarded with a $100 render coupon; The accumulated rewarded amount is up to $2000. The render coupon is valid for 1 year.
How to Apply
Fill in the application form.
After the application is approved, he/she will get the freelancer identity certification and enjoy exclusive offers!
Welcome to be our accredited freelancers and enjoy the discount of Gold Customer and exclusive offers. Apply Now!
Fox Renderfarm's Industry Care Programs, including GoCreation Program, GoCloud Program and Fox's Got Talent, provides special discounts for teachers, students, educational facilities, and freelancers in the CG industry.
If you are a student or educator, you can participate in our GoCloud Program and receive your exclusive offers. And Fox's Got Talent welcomes artists from around the world to share your artwork rendered with Fox Renderfarm and get free render credits.
---
Fox Renderfarm, Your TPN Accredited Cloud Render Farm
Fox Renderfarm has reached another milestone in the year 2019. With the relentless efforts and commitment to build a more secure cloud render farm that better protect the privacy of our beloved customers, Fox Renderfarm has successfully completed MPAA's Content Security Best Practices and officially become a TPN Trusted Partner!
What is TPN?
Trusted Partner Network (TPN) is a joint venture between two major entertainment industry giants, the Motion Picture Association of America (MPAA) and the Content Delivery & Security Association (CDSA), the worldwide leaders in third-party entertainment industry assessments. MPAA is a non-profit American trade association with the goal of promoting effective copyright protection, reducing piracy, and expanding market access. While, CDSA, is the international content protection association that protect entertainment media throughout the supply chain, both pre and post release. As one of the most authoritative film and TV content protection corporation, TPN assessment is well acknowledged by conglomerates like Walt Disney Studios, Universal City Studios, Warner Bros., Netflix Studios and so forth.
Why do we need TPN?
Content and data security have always been a global concern in the movie and TV industry, especially after a serial high-profile pre-release leaks in 2017. Those included the theft and release of "Orange Is the New Black" season 5 episodes from an audio post-production firm and an episode from "Game of Thrones" season 7 that was traced to employees at a data-management vendor working with 21st Century Fox's Star India. The hacking nightmare continued after Netflix refused to pay the requested ransom. The hacker group The Dark Overlord uploaded much of "Orange Is the New Black" Season 5 online through illegal file-sharing service and kept posting arrogant and even scolding messages online. Huge damage was caused to Hollywood's major production studios and to the health of the whole industry.
Trusted Partner Network (TPN) is a new, global, industry-wide film and television content protection initiative. The TPN program helps companies prevent leaks, breaches, and hacks of their customers' movies and television shows prior to their intended release and seeks to raise security awareness, preparedness, and capabilities within the industry. It functions as a global clearinghouse that will set security standards for entertainment production and distribution companies. Partners who pass an independent assessment conforming to those industry best practices will be listed as "trusted partners" in the TPN directory.
"Creating the films and television shows enjoyed by audiences around the world increasingly requires a network of specialized vendors and technicians," MPAA chairman and CEO Charles Rivkin said in a statement. "That's why maintaining high security standards for all third-party operations — from script to screen — is such an important part of preventing the theft of creative works and ultimately protects jobs and the health of our vibrant creative economy."
How does TPN work?
The TPN assessment process is highly rigorous with detailed security requirements on the physical security, asset management, content life-cycle, enterprise security, risk assessment, vulnerability management, security operations and incident response, policy & procedures, human resources processes, and most importantly, infrastructure. Moreover, the assessed Vendors are required to do the annual re-assessment every year to continuously improve the security system to better meet the TPN assessment standards. The assessment reports are shared within the TPN platform and can also be shared with existing and potential customers at the vendor's discretion.
Fox Renderfarm x TPN
Fox Renderfarm's mission is to be the best cloud render farm with powerful render capacity, thoughtful customer service, secure data protection and flexible pricing scheme.
"Your governance program (i.e. Management System) was impressive. It was very thorough from a policy and procedure perspective," Mr. James Bourne, TPN Assessor, commented, "Fox Renderfarm has adopted and implemented the MPAA's Content Security Best Practices with precision...you are now TPN Accredited."
As a TPN-accredited Partner, Fox Renderfarm will persist its steps to enhance the cloud rendering solutions to be more customer-friendly and also be one of the safest.
---
New Logo Announcement: Fox Renderfarm Unveils a New Look
Hello, dear friends! We are happy and proud to announce the launch of the new Fox Renderfarm logo as part of the ongoing evolution of our brand.
Fox Renderfarm has grown and evolved over the years with the endeavor of our devoted teams and the love and support from every one of you. At the beginning of 2020, we have altered our logo that reflects who we are and symbolize our brand culture and the bright future ahead.
Basically, the new logo consists of the graphic and text parts. The graphic - a figurative fox tail combined with the letter "O" extracted from "Fox" - shows our identity and friendliness. While the text is in solid font to deliver the reliability, and the moderate tilt represents the high speed and credibility of our cloud rendering services.
Orange is Fox Renderfarm's primary color. Besides the warmth and energy that orange stands for, it also expresses our relentless enthusiasm and love for our customers, partners and friends.
Starting today, you will see the new look everywhere. Meanwhile, our business partners are welcomed to use the new logo. The new logo and usage guidelines can be downloaded here.
Finally, Fox Renderfarm is so thankful for your trust and love, our friends. And we look forward to a better future together with you!
---
Fox Renderfarm Highlights in 2019
At the beginning of 2020, let's take an opportunity to look back at our journey in 2019.
First, it wouldn't be possible without the continuous support we get from all of you, for which we're deeply grateful and want to thank you!
Here are some of 2019's highlights.
=Fox Data=
Serving 3,000,000 end-users
Rendered 90+ films
Handled 5,000,000 computing tasks
Rendered 200,000,000 frames
=Fox Events=
March 15th, Shenzhen, Fox Renderfarm's CG Salon, 'To know the past, the present and the future of Japanese CG industry in 60 minutes'
Fox Renderfarm's CG Salon is set to build a communication platform for the CG industry. The speaker, including Mr. Luo Jun (CEO and founder of Pixeland Digital Production) and Mr. Tetsuya Ogawa (Corporate Planning Director of CGCG STUDIO Inc.), introduced the development of the CG industry in Japan and Asia.
April 13th, Shenzhen, SIGGRAPH 2018 Computer Animation Festival Electronic Theater (Shenzhen Tour)
The event was held by Fox Renderfarm and co-organized with ACM SIGGRAPH Shenzhen Chapter and Rong De Culture. As the leading cloud rendering platform, Fox Renderfarm always works closely with SIGGRAPH and promotes the development of CG and interactive technology.
April 29th, Hangzhou, Fox Renderfarm @ The 15th China International Animation Festival
Ben Cheung, Deputy General Manager of Fox Renderfarm, was invited to participate in the 15th China International Animation Festival – 2019 China Young Director Animation Pitch Contest & the Launch of Young Director Support Program, organized by Xihu District People's Government, Zhejiang Animation Industry Association and Wuhu Animator Space.
May 19th, Shenzhen, Fox Renderfarm's CG Salon, 'The beauty of CG Technology'
Fox Renderfarm's CG Salon, 'The beauty of CG Technology' was successfully held in Shenzhen. The event is co-organized with ACM SIGGRAPH Shenzhen Chapter and the International Chinese Association of Computer-Human Interaction(ICACHI). Dr. Jos Stam, Dr. LiWei (Chair of ICACHI), and Mr. Jelo Wang (CEO of FACEGOOD) were invited to share their CG insights and experiences with the audience.
July 28th - August 1st, Los Angeles, Fox Renderfarm @ SIGGRAPH 2019
SIGGRAPH 2019 was successfully held in Los Angeles, which appealed to researchers, artists, and professionals who live and breathe computer graphics and interactive techniques. Fox Renderfarm was honored to be one of the exhibitors and sponsors and showcased our fast and secure cloud rendering solutions and connected industry players from all around the world.
September 3rd - 6th, Malaysia, Fox Renderfarm @ Kre8tif! 2019
Fox Renderfarm participated in Kre8tif! 2019, an annual digital creative content industry event in Malaysia, aiming to spark innovation and exploration of major trends across the creative sector. We received a large number of CG enthusiasts and had good communications with them regarding our powerful cloud rendering service.
October 15th, Beijing, CG Tech Summit, 'Small Steps Get Us to Far Away Places Along the CG Journey'
The CG Tech Summit was successfully held in Beijing, aiming to promote the CG industry communication and creating opportunities for cooperation. The speakers including Mr. Justin Jiang Hui (Senior Producer), Mr. Harry Lam (PIXOMONDO VFX Supervisor), Mr. Huang Shuo (CEO of Dagong Technology), Mr. Jacky Ke Jiang (Independent Animation Director), and Mr. Peng Cheng (CEO of Ecoplants).
November 20th - 21st, India, Fox Renderfarm @ VFX Summit 2019
VFX Summit 2019, the country's largest VFX event hosted by Indiajoy, successfully held in Hyderabad, India. As one of the sponsors and exhibitors, Fox Renderfarm treasured very much the chance of exploring business opportunities and discussing industry insights in VFX Summit 2019.
December 1st, Shenzhen, CG Tech Summit
Several Senior TDs were invited to the CG Tech Summit held by Fox Renderfarm. They shared their experiences and insights in the tools development and pipeline management with CG enthusiasts.
=Fox Projects=
As for the film rendering, Ejen Ali: The Movie, BoBoiBoy Movie 2 and Upin & Ipin: Keris Siamang Tunggal, together are Malaysia's Top 3 local animated films, they all have chosen Fox Renderfarm, the TPN-accredited cloud render farm, as their exclusive cloud rendering partner.
Nezha, the Chinese animation film ranked as the NO. 1 at the China animation film box office, together with Wolf Warriors 2 and The Wandering Earth, ranking top 3 box office smashes in China, were all rendered with Fox Renderfarm.
=Fox Content Protection=
In September, Fox Renderfarm has successfully completed MPAA's Content Security Best Practices and officially become a TPN Trusted Partner.
Thank you for your support and love in 2019 and we'll do our best to make you proud in 2020! Professional and secure cloud rendering services will be provided for all the customers continually.
Wishing you an amazing 2020 with countless inspiration and happiness!
---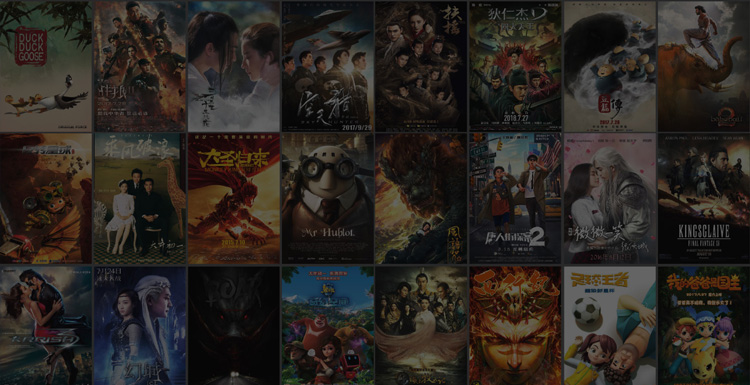 Render Farm on Film and Animation Works 2018
There are still 18 days from the end of 2018. This year, Fox Renderfarm has achieved a good goal in film and animation works rendering. Below is a collection video of some of the animations and film works that we participated in.
The names of the works played in the video are:
Shadow
Detective Dee: The Four Heavenly Kings
Legend of Fu Yao
Detective Chinatown II
Wolf Warrior 2
Ten great III of peach blossom
Baahubali: The Beginning
L.O.R.D (Legend of Ravaging Dynasties)
The Wind Guardians
Monkey Magic
Duck Duck Goose
Boonie Bears: The Big Shrink
Fights Break Sphere
Boonie Bears: Entangled Worlds
The above is just a list of some of the works we have rendered until 2018. If you want to know more details, you can visit our Customer page. As the largest render farm in Asia, we are constantly being recognized by our customers. More and more users are using our render farm, which gives us a good evaluation of our services and platforms.
Here's our evaluation at SIGGRAPH Vancouver 2018, one of the interview participants who used a number of render farms for multiple companies in the cloud rendering industry, if you don't know how to choose which render farm to cooperate, you can see the following video for your reference:
Fox Renderfarm has always focused on the cloud rendering services of film and video, we are good at summing up the real needs of users, and constantly follow the footsteps of users to improve our products, in order to give users a better cloud rendering service.
Fox Renderfam's render farm currently supports GPU and CPU rendering, a company that is rare in the cloud rendering industry to support both services. At the same time, we have thousands of rendering nodes, users can upload and render in real-time. This is also the advantage that we are different from others, and one of the reasons why many users like to use us.
We know that many enterprises encounter many headaches in the transmission of large files, such as video, the transmission speed is too slow, and the file transmission process is afraid of interception, loss and other accidents. Also, it is cost a lot of time when the file transfer process be interrupted, that means you should transfer again.
In response to the above problems, we have developed a large file transfer tool for users to choose, using a second to increase the transmission speed by 100 times. Moreover, our own render farm also has the application of this technology, which ensures that users can quickly complete the uploading of the work to be rendered and download, which greatly saves time.
---
Cloud Render Farm Company's Introduction Video
Recently, Fox Renderfarm, a leading cloud render farm service provider, has published its company introduction video, here is the video,
Fox Renderfarm is Rayvision's overseas cloud render farm service. It is one of the leading cloud render farms in the industry. Since 2009, Fox Renderfarm has earned a good reputation for its quality performance, strict security protection great customer service and flexible pricing scheme.
Fox Renderfarm, your powerful render farm with 24 Hours support, OSCAR service team, massive render nodes, and Hollywood security. Their experienced technical team has already supported hundreds of projects around the world.
Fox Renderfarm has an outstanding team with over 20 years of CG production experience. Team members are from Disney, Lucasfilm, Dream works, Sony, etc. With professional services and industry-leading innovations, they serve leading special effects companies and animation studios from over 50 countries, including two Oscar winners.
In 2015, Fox Renderfarm has formed a global strategic partnership with Aliyun (Alibaba Cloud Computing) to provide global visual cloud computing services. Welcome to try our platform and enjoy our services.
---
Tutorial: Fox Renderfarm Mini Program in WeChat
2019-08-09
Fox Renderfarm Mini Program
Big News! Fox Renderfarm Mini Program in WeChat is released! Now you can track your jobs through Mini Program more efficiently.
= How to open =
Visit Fox Renderfarm official website
Welcome to visit Fox Renderfarm official website. Firstly, if you have an account in Fox Renderfarm, then you can sign in directly. If not, please have a registration firstly, only in few minutes, and you will get a render credit in US $25 after you have finished the registration.
Scan with WeChat and login.
(Way 1)
(Way 2)
Confirm the requesting of the access to Mini Program.
(Way 1)
(Way 2)
Then you can use WeChat to track jobs on your phone.
Wechat Search
Search "Foxrenderfarm" in WeChat.
= Function of Mini Program =
After login, click the upper left corner and choose the rendering platform.
Click the job, it can be started or stopped at any time.
You can also check the frame task details and render parameter in the Mini Program.
Here we go! Let's scan with WeChat and monitor your jobs.
---
Key Words
MILESTONES
|
Fox Renderfarm
|
Desktop Client
|
Blender
|
Bollywood films
|
Hum3D Contest
|
NVIDIA
|
Silkroad Digital Vision
|
Malaysian Animated Films
|
Indiajoy
|
Art Competitions
|
Architectural Visualization
|
CGarchitect Architectural 3Dawards
|
Best cloud rendering services
|
Render cloud
|
VFX
|
Upin & Ipin
|
Green Book
|
Fox Renderfarm Interview
|
Mission Mangal
|
Kre8tif!
|
Fox Renderfarm Mini Program
|
CG
|
CG Tech Summit Malaysia
|
Zhang Yimou
|
film works
|
cloud rendering
|
Golden Horse Award
|
Shadow
|
SIGGRAPH Asia 2018
|
Morrigan Flebotte
|
VWArtclub Annual *Contest
|
animation works
|
Asswad Mouhamad
|
IMax Studio
|
Boonie Bears
|
Renderosity
|
Gary S. Kennedy
|
Evermotion Challenge 2018
|
Brian Beaudry
|
Alita: Battle Angel
|
Bobby Bala
|
Mohit Sanchaniya
|
Katapix Media
|
Flying Car Productions
|
Razer
|
The Shipment
|
FoxRenderfarm
|
CG Tech Summit
|
Alpacalypse Productions
|
halloween
|
Hum3d Survial Car Challenge
|
Federico Ciuffolini
|
Ralf Sczepan
|
Iavor Trifonov
|
Clarisse
|
CGTS Malaysia
|
Isotropix
|
C4D
|
Tomasz Bednarz
|
V-Ray
|
Cinema 4D
|
MAXON
|
siggraph caf
|
Evermotion challenge 2017
|
CGTrader Space Competition
|
film of the year
|
Le Anh Nhan
|
Planet Unknown
|
Fox Renderfarm 2017 Achievements
|
CSFF
|
Julio Soto
|
boar 2017
|
Deep
|
SIGGRAPH Asia 2017
|
Chris Sun
|
Glass Cage
|
Fox Renderfarm
|
Making Life of Bri' n Chris
|
anthem studios
|
The Rookies
|
Peter Draper
|
Makuta VFX
|
Baahubali 2
|
CG Competition
|
enchantedmob
|
CG Studios
|
Academy Awards
|
CGVray
|
weeklycgchallenge
|
SketchUp
|
siggraph 2017
|
Chris Buchal
|
SIGGRAPH Asia
|
LightWave
|
Indigo Renderer
|
Rafael Chies
|
V-Ray RT
|
CPU Rendering
|
NVIDIA Iray
|
Chaos Group
|
OctaneRender
|
Redshift
|
STAR CORE
|
CICAF
|
VR
|
Mr. Hublot
|
Ribbit
|
GPU Rendering
|
Linux
|
Monkey Island
|
LuxRender
|
HPC
|
Render Farm
|
Life of Bri
|
WORLD LAB
|
Michael Wakelam
|
3D Rendering
|
Online Render Farm
|
Alibaba
|
Baahubali
|
阿里雲
|
VAX
|
Malaysia
|
Aliyun
|
2015 Hangzhou Computing Conference
|
Oscar
|
SIGGRAPH
|
CGTrader
|
Kunming Asia Animation Exhibition
|
Evermotion
|
RenderMan
|
Categories
---
Fox Renderfarm News
---
Fox Renderfarm Projects
---
Fox Renderfarm Lectures
---
CG Challenges
---
Top News
---
Blog
---
Fox News
---
Fox Talk
---
Trending
---
Recent News List
---
Creating A Simple But Powerful Santa in 3ds Max
2021-03-05T06:46:03.710Z
---
Making a Cartoon-style Heavy Metal Santa with ZBrush and Maya
2021-03-04T07:02:12.821Z
---
GPUレンダリング—利点は何ですか?
2021-03-03T10:42:21.046Z
---
CPUレンダリング—利点は何ですか?
2021-03-02T10:31:00.077Z
---
How to Create a Hail Phoenix with Cinema 4D and ZBrush
2021-02-24T10:37:07.225Z
---
How To Create A Nostalgic Alfa Romeo Racing Car With 3ds Max
2021-02-20T03:42:11.587Z
---
How To Create A Realistic Doomsday in 3ds Max
2021-02-18T03:11:54.732Z
---
How to Use 3ds Max to Create A Photorealistic Car Render Giving Fairytale Mood
2021-02-15T07:51:48.077Z
---
Tribute To Bravehearts In My Own 2020: Introducing 3D Artist, Reyaz Alankandy
2021-02-10T08:36:35.315Z
---
Partners
Medias