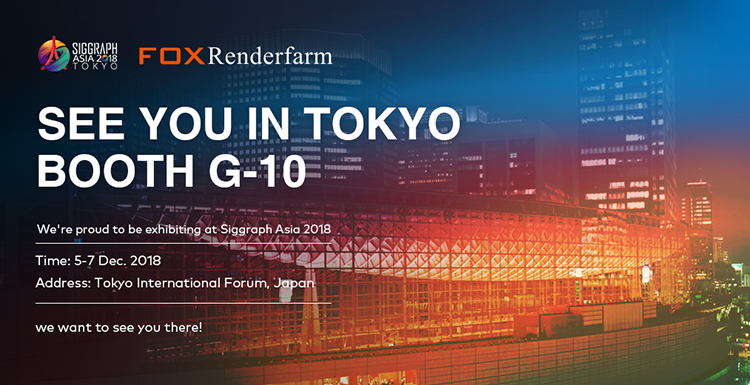 Looking Back SIGGRAPH Asia's Black Technology with Fox Renderfarm
Top News | Trending | Fox News | Fox Renderfarm News
On 4-7 December  2018, the 11th ACM SIGGRAPH Conference and Exhibition on Computer Graphics and Interactive Techniques in Asia was taken place at the Tokyo International Forum in Tokyo, Japan. As the premier forum of the CG industry, it brings together the world's leading experts and creative people, who are excited by research, science, art, animation, gaming, interactivity, education and emerging technologies, to discuss the development trend in the field of computer graphics.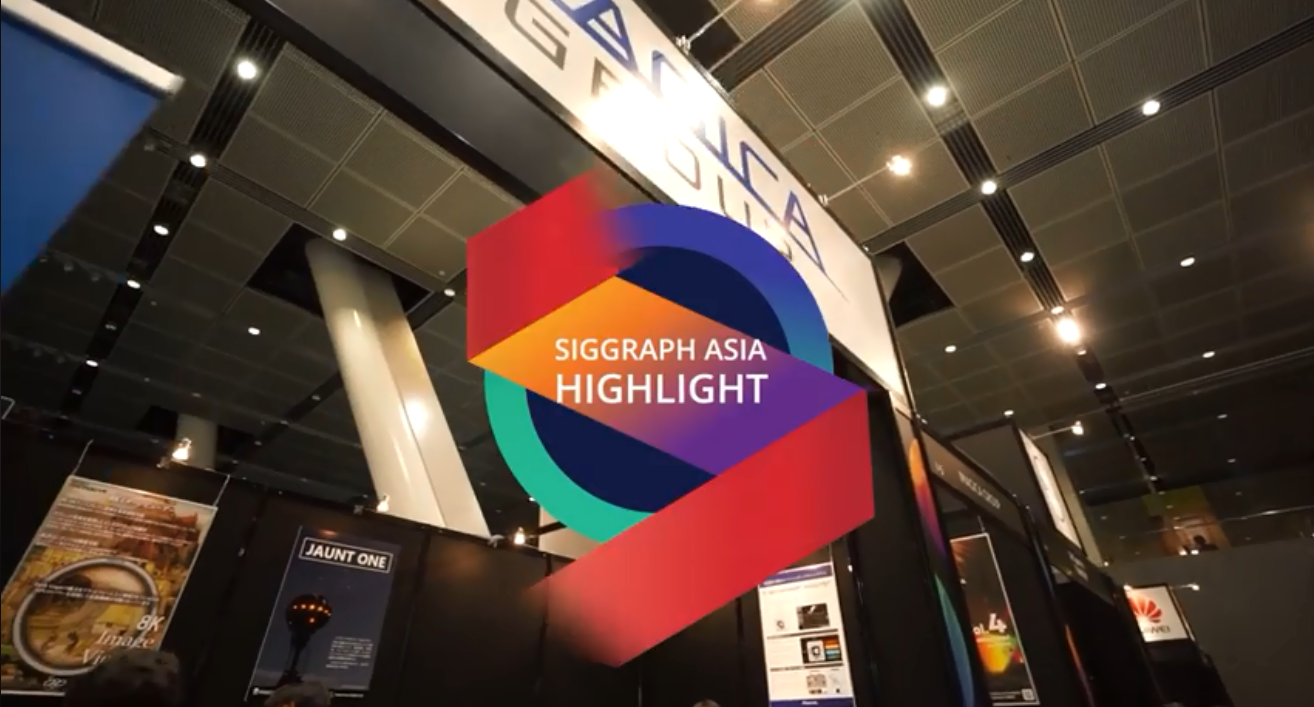 This year's SIGGRAPH Asia is based on the theme of "Crossover", which shows the intersection of technology, art, culture and digital industry. In addition to traditional items such as technical papers, emerging technologies, art shows, computer animation festivals, courses, papers, technical posters and conferences, new content such as Real-time Live, VR Cinema and Product Gallery is also available. To enrich the experience. In this SIGGRAPH Asia, the featured papers were including the Hybrid Grains, Aerobatics Control of Flying Creatures via Self-Regulated Learning, A System for Acquiring, Processing, and Rendering Panoramic Light Field Stills for Virtual Reality, Bend-It: Design and Fabrication of Kinetic Wire Characters, paGAN: Real-Time Avatars Using Dynamic Textures, Deep Blending for Free-Viewpoint Image-Based Rendering, The Need 4 Speed in Real-Time Dense Visual Tracking, GPU Optimization of Material Point Methods. It is because of these technologies that CG work continues to advance and develop.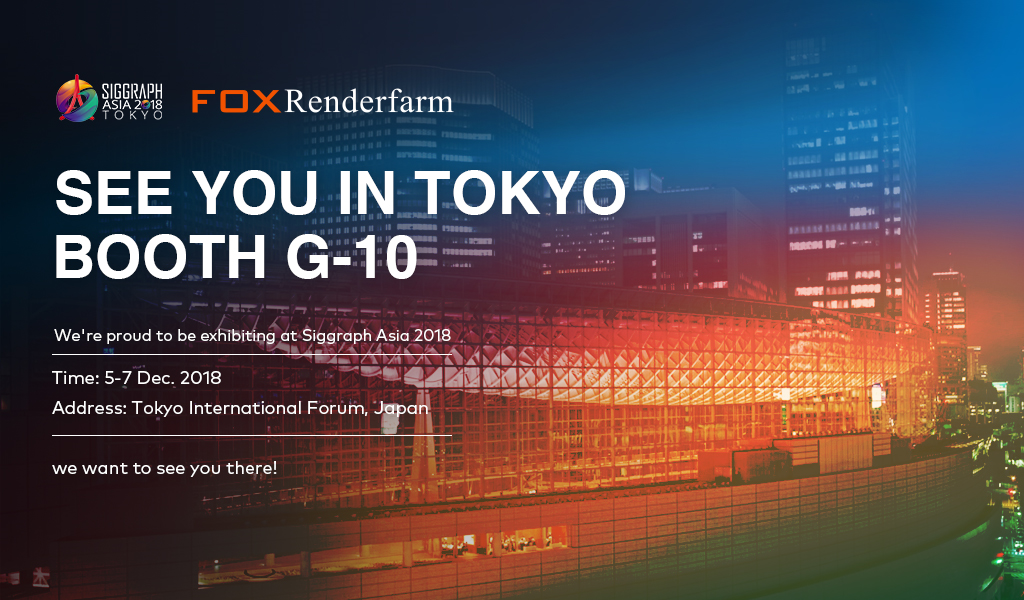 At this year's SIGGRAPH Asia exhibition, Fox Renderfarm received many professionals in the field of film, animation, architectural design visualization, gaming and commercial advertising company from all over the world, and answered the
cloud rendering
process and technical issues. In order to solve the problem of slow transmission and interrupted transmission of large files across regions and regions, Fox Renderfarm's sister brand, Raysync, can launched a large files with a transmission speed of 100 times in one second. The transmission acceleration service also had attracted many people to communicate with us.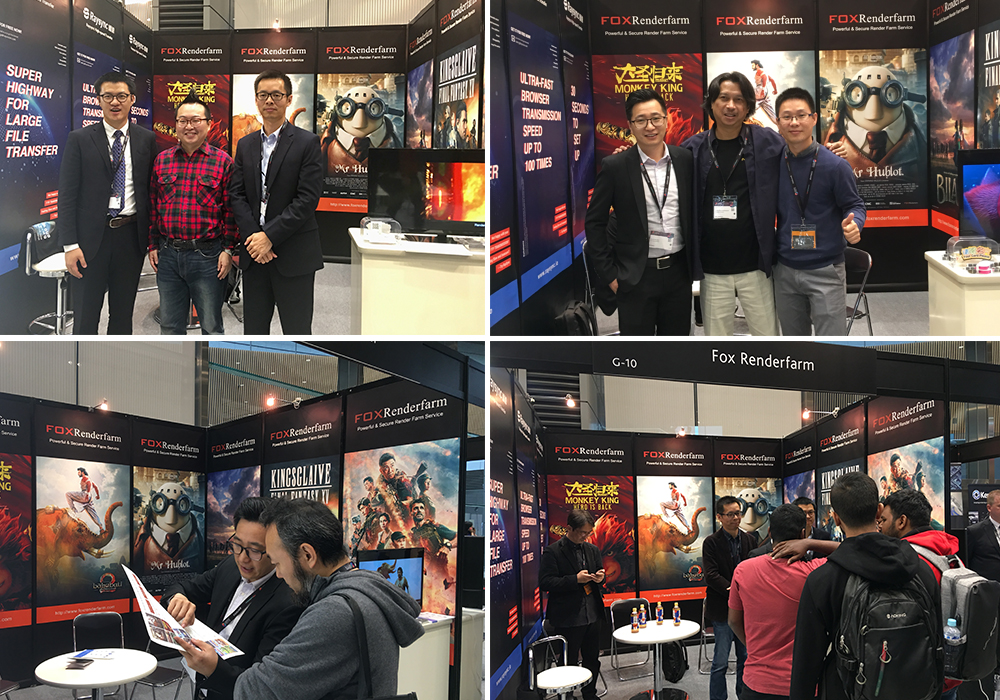 In addition, SIGGRAPH Asia 2018 Conference Chair Ken and Director Ayumi, SIGGRAPH Asia 2019 Conference Chair Tomasz, MDEC (Malaysia Digital Economy Development Agency) officials and other Fox Renderfarm partners also visited the Fox Renderfarm booth to have an exchange.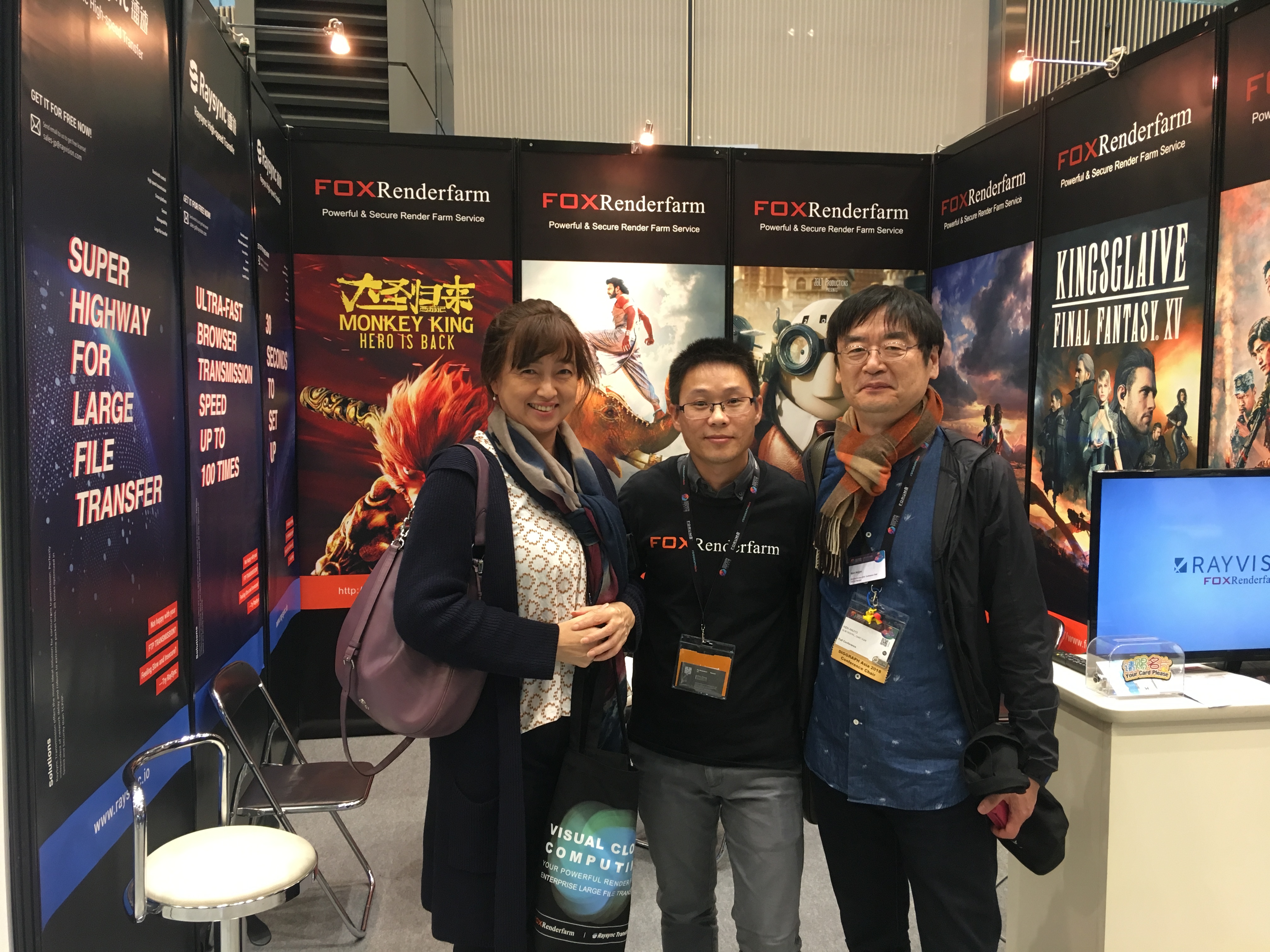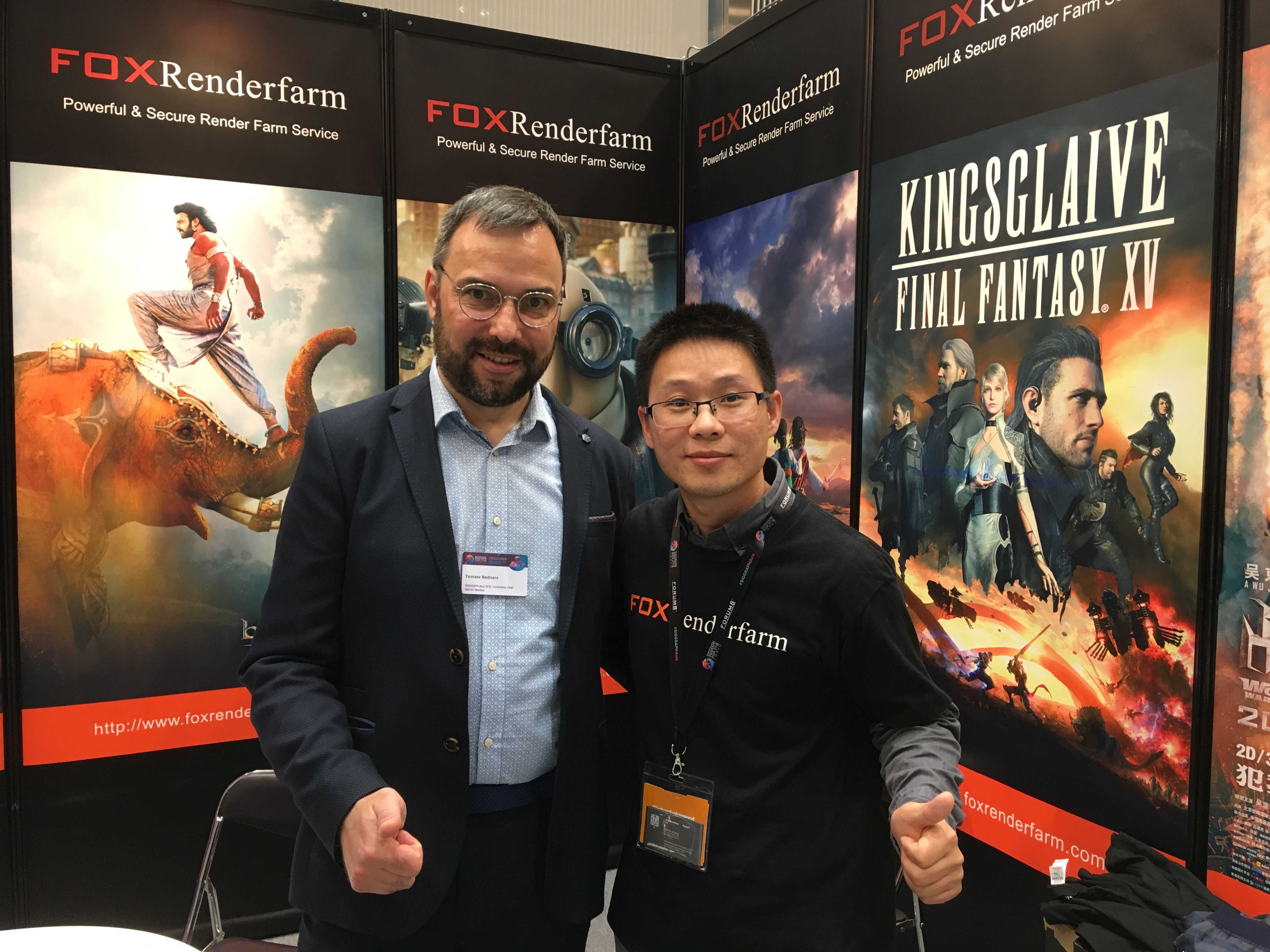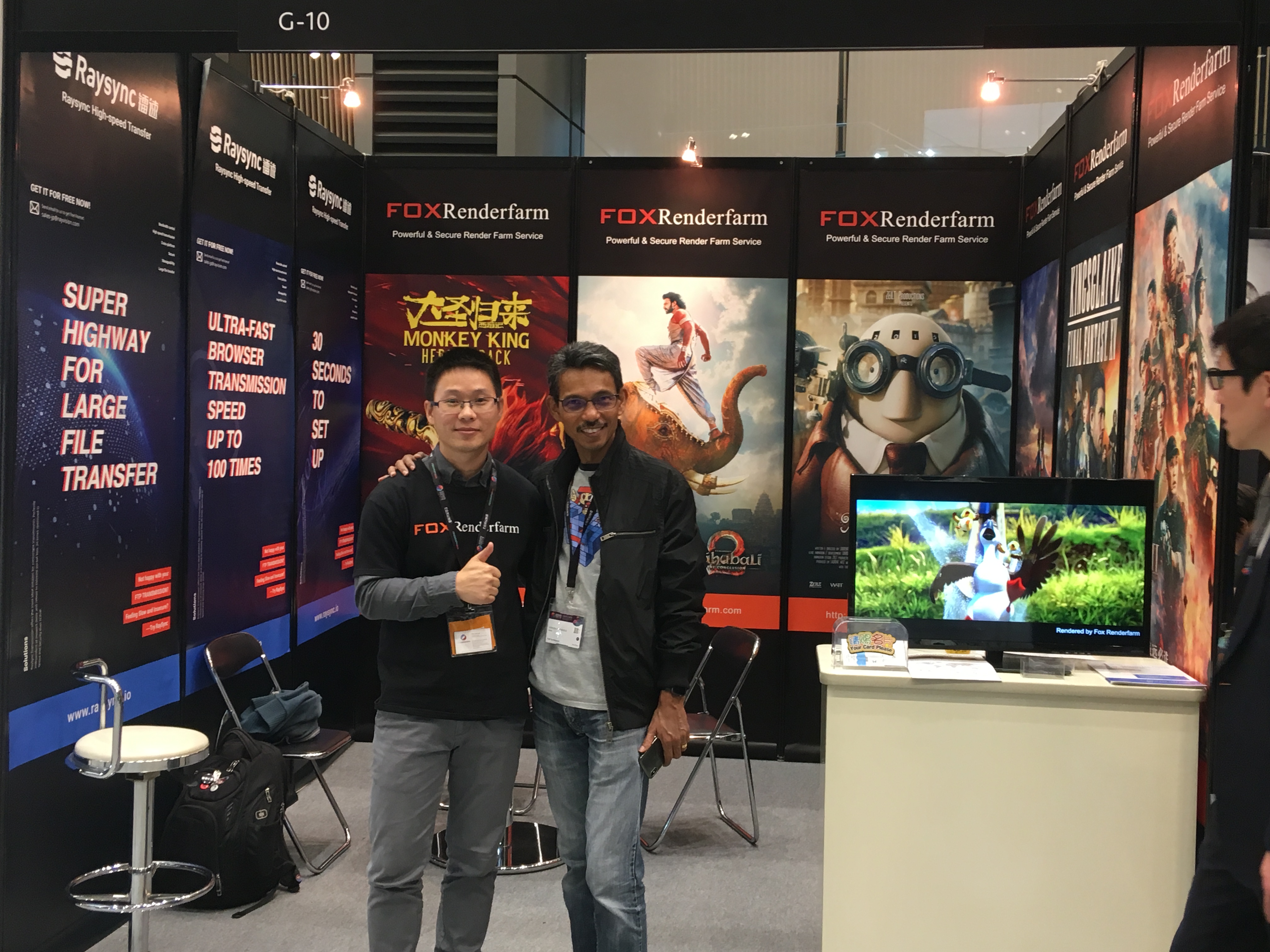 The conference presented a large number of latest computer graphics, interactive technology, artificial intelligence and other research results, development status and future development trends. It is reported that the 12th ACM SIGGRAPH Conference and Exhibition on Computer Graphics and Interactive Techniques in Asia-Pacific will take place from 17-20 November 2019 at the Brisbane Convention and Exhibition Centre (BCEC) in Brisbane, Australia. Tomasz will be the Conference Chair. Maybe more CG industry's black technology will be taken to us in Brisbane, let's waiting for the special surprises!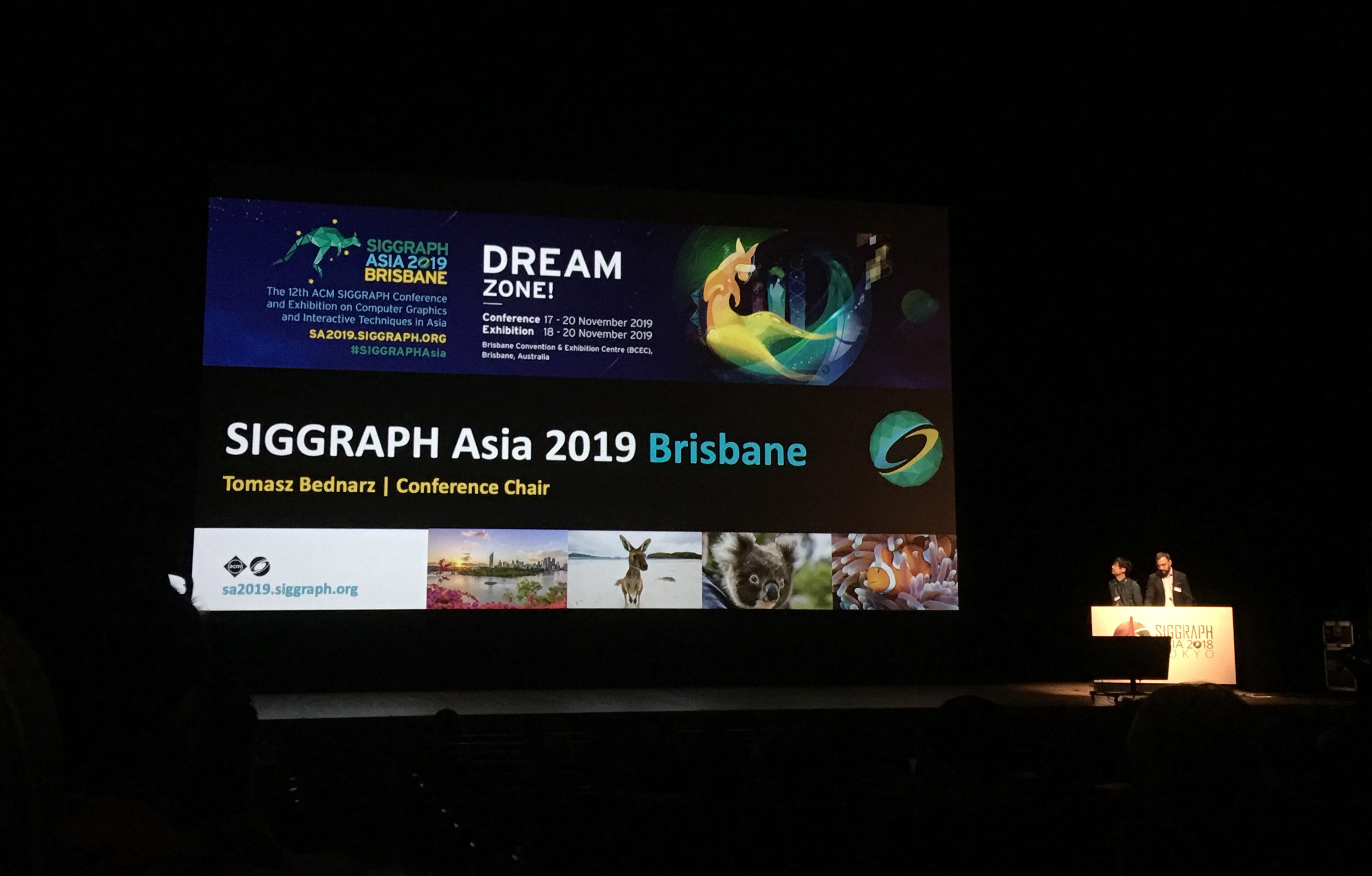 Key Words
Cloud Rendering Farm
|
Annecy Festival
|
MILESTONES
|
Fox Renderfarm
|
Desktop Client
|
Blender
|
Bollywood films
|
Hum3D Contest
|
NVIDIA
|
Silkroad Digital Vision
|
Malaysian Animated Films
|
Indiajoy
|
Art Competitions
|
Architectural Visualization
|
CGarchitect Architectural 3Dawards
|
Best cloud rendering services
|
Render cloud
|
VFX
|
Upin & Ipin
|
Green Book
|
Fox Renderfarm Interview
|
Mission Mangal
|
Kre8tif!
|
Fox Renderfarm Mini Program
|
CG
|
CG Tech Summit Malaysia
|
film works
|
cloud rendering
|
Golden Horse Award
|
Shadow
|
SIGGRAPH Asia 2018
|
Morrigan Flebotte
|
VWArtclub Annual *Contest
|
Asswad Mouhamad
|
animation works
|
IMax Studio
|
Boonie Bears
|
Renderosity
|
Gary S. Kennedy
|
Evermotion Challenge 2018
|
Brian Beaudry
|
Alita: Battle Angel
|
Bobby Bala
|
Mohit Sanchaniya
|
Katapix Media
|
Flying Car Productions
|
Razer
|
The Shipment
|
FoxRenderfarm
|
CG Tech Summit
|
Alpacalypse Productions
|
halloween
|
Hum3d Survial Car Challenge
|
Federico Ciuffolini
|
Ralf Sczepan
|
Iavor Trifonov
|
Clarisse
|
CGTS Malaysia
|
Isotropix
|
C4D
|
Tomasz Bednarz
|
V-Ray
|
Cinema 4D
|
MAXON
|
siggraph caf
|
Evermotion challenge 2017
|
CGTrader Space Competition
|
film of the year
|
Le Anh Nhan
|
Planet Unknown
|
Fox Renderfarm 2017 Achievements
|
CSFF
|
Julio Soto
|
boar 2017
|
Deep
|
SIGGRAPH Asia 2017
|
Chris Sun
|
Glass Cage
|
Making Life of Bri' n Chris
|
anthem studios
|
The Rookies
|
Peter Draper
|
Makuta VFX
|
Baahubali 2
|
CG Competition
|
enchantedmob
|
CG Studios
|
Academy Awards
|
CGVray
|
weeklycgchallenge
|
SketchUp
|
siggraph 2017
|
Chris Buchal
|
SIGGRAPH Asia
|
LightWave
|
Indigo Renderer
|
Rafael Chies
|
V-Ray RT
|
CPU Rendering
|
NVIDIA Iray
|
Chaos Group
|
OctaneRender
|
Redshift
|
STAR CORE
|
CICAF
|
VR
|
Mr. Hublot
|
Ribbit
|
GPU Rendering
|
Linux
|
Monkey Island
|
LuxRender
|
HPC
|
Render Farm
|
Life of Bri
|
WORLD LAB
|
Michael Wakelam
|
3D Rendering
|
Online Render Farm
|
Alibaba
|
Baahubali
|
阿里雲
|
Malaysia
|
VAX
|
Aliyun
|
2015 Hangzhou Computing Conference
|
Oscar
|
SIGGRAPH
|
CGTrader
|
Kunming Asia Animation Exhibition
|
Evermotion
|
RenderMan
|
Categories
---
Fox Renderfarm News
---
Fox Renderfarm Projects
---
Fox Renderfarm Lectures
---
CG Challenges
---
Top News
---
Blog
---
Fox News
---
Fox Talk
---
Trending
---
Recent News List
---
Fox Renderfarm, 2022년 연간 TPN 평가 프로세스 완료
2022-06-21
---
Ballerina: A CGI Fantasy Created by Kay John Yim
2022-06-15
---
시그라프 아시아 2022 컴튜터 아니매이션 페스티벌, 출품작 등록 시작
2022-06-08
---
ウィッシュ・ドラゴンから最大のウィッシュを見出す
2022-06-02
---
Zync Render 사용자가 알아두어야 두 가지 중요한 사항
2022-05-30
---
Call for Submissions: SIGGRAPH Asia 2022 Computer Animation Festival
2022-05-25
---
Zync Renderユーザーが知っておきたい2つの重要なこと
2022-05-17
---
Fox Renderfarm Evergreen Program in 2022
2022-04-29
---
Revealing Mitosis Process with Cinema 4D
2022-04-15
---
Partners