E-meet Fox Renderfarm @ MIPCOM 2021
MIPCOM, the world's largest entertainment content market, will be held from October 11-14 at Cannes this year. For people who can't go to Cannes, you can also participate through the Digital MIPCOM platform, where you can e-meet Fox Renderfarm!MIPCOM 2021: https://www.mipcom.com/en-gb.htmlOctober 11 - 14, 2021, CannesJuly-November, 2021, onlineMIPCOM is the unmissable rendezvous for the whole content ecosystem. From blockbuster programming to groundbreaking partnerships, every October, the global media and entertainment industry converges in Cannes to turn every moment into an opportunity, transforming four days of exchange and networking, meetings, screenings and conferences, into lasting business.With its first edition dating back to 1985, MIPCOM stands for "Marché International des Programmes de Communication" from the French "International Market of Communications Programmes" and has ever since evolved to become today the world's leading entertainment content market. Special features include:Diversity &x26; Inclusion programme including the Diversify TV Excellence AwardsWomen in Global Entertainment LunchWorld Premiere TV ScreeningsMarket ScreeningsMedia Mastermind KeynotesProduction Funding ForumIntroducing a powerful lead generation, marketing and discovery tool, Digital MIPCOM is a true online complement extending the reach of the physical market in Cannes direct to any device anytime.Register now! We are looking forward to e-meeting you at Digital MIPCOM!
---
Jensen Huang Announced RAYVISION Cloud Rendering Supercharged by NVIDIA RTX @ GTC CHINA 2019 Opening Keynote
NVIDIA GTC CHINA 2019 was successfully held in Suzhou, China from December 16th to 19th, a global event that brought you the training and insights of today's hottest topics in computing and created opportunities for direct contact with top experts.With the AI revolution spreading across industries everywhere, NVIDIA founder and CEO Jensen Huang took the stage on December 18th to unveil the latest technology for speeding its mass adoption.His opening keynote — to more than 6,000 scientists, engineers and entrepreneurs gathered for GPU Technology Conference in Suzhou— touched on advancements in AI deployment, as well as NVIDIA's work in the automotive, gaming, and healthcare industries."We build computers for the Einsteins, Leonardo da Vincis, Michelangelos of our time," Huang told the crowd, which overflowed into the aisles. "We build these computers for all of you."What's more, Huang strongly recommended Rayvision INC. ( Fox Renderfarm's company) as the largest cloud rendering platform in Asia. And he also announced that Rayvision will deploy NVIDIA RTX GPUs which helps accelerate cloud rendering for all customers. The first batch of 5,000 RTX GPUs will be online in 2020 which will make the rendering more cost-effectively. For example, 485 hours of the rendering of a shot can be shortened to 39 hours which will be nearly 12 times faster and 7 times cheaper.Huang explained that demand is surging for technology that can accelerate the delivery of AI services of all kinds. And NVIDIA's deep learning platform — which the company updated Wednesday with new inferencing software — promises to be the fastest, most efficient way to deliver these services.It's the latest example of how NVIDIA achieves spectacular speedups by applying a combination of GPUs optimized for parallel computation, work across the entire computing stack, and algorithm and ecosystem expertise in focused vertical markets."It is accepted now that GPU accelerated computing is the path forward as Moore's law has ended," Huang said.As a strategic partner of NVIDIA, Rayvision/Fox Renderfarm is so thankful and honored to be part of the conference! Let's explore how RTX GPU, AI, 5G are blowing the door of enormous possibility hand in hand together.Reference: https://blogs.nvidia.com/
---
Kre8tif! 2019 Fox Renderfarm will see you in Malaysia!
As the silver sponsor of Kre8tif! 2019 and official cooperation partner of MDEC, Fox Renderfarm will see you from 3 to 6 September in Cyberjaya Malaysia, with gifts and surprise. Our booth number is FoxRenderfarm-S2. Don't miss it!Kre8tif! 2019, the Southeast Asia's Creative Conference &x26; Content Festival, is an initiative from Malaysia Digital Economy Corporation (MDEC) an agency under the Ministry of Communication &x26; Multimedia Malaysia, with the mandate to develop the creative content industry in Malaysia.Established in 2009, Kre8tif! has received an overwhelming response from the industry, representing a platform for community and a punctation celebrating the industry for the last ten years. Kre8tif! 2019 carries the theme Moving to Mastery representing the growth of the creative industry in Malaysia, evolving over time, starting from enthusiastic creatives and entrepreneurs, and now through discipline, hard work and skill building, are now gaining mastery as highly skilled professionals, still seeking to continuously improve onwardsWe can't wait to see you in Kre8tif! 2019!Please contact us for appointments:William ZhaoBusiness Development+86 150 1949 9017 williamzhao@foxrenderfarm.com
---
Shenzhen & Los Angeles Chapters Meetup In SIGGRAPH 2019
On 29 July, Shenzhen &x26; Los Angeles Chapters Meet-up, sponsored by Fox Renderfarm, was held in ACM SIGGRAPH Theater in Los Angeles.Members of the Los Angeles and Shenzhen ACM SIGGRAPH Chapters met to discuss common interests and goals. Los Angeles ACM SIGGRAPH and Shenzhen ACM SIGGRAPH hosted the afternoon meet up with presentations by selected members of both chapters. The presentations were introduced and moderated by the two Chapter Chairs: Ed Lantz from Vortex Immersion Media, Los Angeles; and Rick Xu, Chair of Shenzhen Chapter of ACM SIGGRAPH.The presentations were from each chapter providing their unique expertise in each of those areas. This included Greg Downing, XREZ, speaking on Photogrammetry; Raymond McIntyre Jr., VFX Supervisor and President on Pixel Magic, VFX Supervisor and Producer for ABC, and Netflix; Jelo Wang, FACEGOOD Technology, speaking on Facial Capture; Kenneth Sung, Jadason Technology, speaking on China CG market; and Shuo Huang, Dagong Technology, speaking on Restoration&x26;Enhancement with AI in Film and TV Works.Fox Renderfarm is honored to initiated relationships for future opportunities and partnerships for all members.More details: https://la-siggraph.org/events/title/shenzhen-los-angeles-chapters-meet-2019
---
SCAD Hong Kong's Digital Media Senior Show 2019 Supported by Fox Renderfarm
On May 31, as one of the distinguished alumni of SCAD, Ben Cheung, Deputy General Manager of Fox Renderfarm, was invited to SCAD Hong Kong's Digital Media Senior Show 2019.Fox Renderfarm, a leading cloud render farm in the CG industry, has served lots of leading special effects companies and animation studios from over 50 countries and regions, including two Oscar winners.In the event, Fox Renderfarm offered cloud rendering support to digital media senior students of SCAD Hong Kong, helping more students to achieve a solid career start in the CG industry.2019 Digital Media Senior Show discovers imaginative works and exceptional designs from the departments of Animation, Visual Effects, and Interactive Design &x26; Game Development. It provides a fantastic opportunity for students and enterprises to engage with each other and help students deepen understanding of digital media.Here are the animation works from 2019 digital media senior students.My Friend ChameleyonPamela LaiFilm synopsis:Chameleyon is Carly's best toy pal. One day, as they were playing, Carly's greatest fear, Sharketron the robot vacuum happened to join in. As she unconsciously went to hide, she leaves Chameleyon behind. When Carly realised that Sharketron was approaching Chameleyon, she had to make the decision of overcoming her fear to save her best friend.Director's website: www.orllowart.meTeam:Director&x26;Producer: Pamela LaiSound Designer: Rian LeungMain-On-End: Sheryl ChanConcept Artist: Raven Chau, Pamela LaiModeling Team: Noah Catan, Pamela LaiRigging Team: Yan Chau, Pamela LaiTexture Artist: Rico Lee, Pamela Lai3D Animator: Pamela LaiLighting &x26; Rendering: Pamela LaiCompositor: Noah CatanSpecial Thanks: Jake Zhang, Bryan BentleyProduced at Savannah College of Art and Design&x3C;p class='img-source'>Bear and BunnyHugo SetyadjiFilm synopsis:The short is focused on a day in the life of a bear living in a city of bunnies. His office day is mundane, though the struggles of fitting in still plague him. He's often just at the wrong place, at the wrong time, which is his office, at basically any time.Director's website: http://hugosetyadji.comTeam:Diector&x26;Producer: Hugo SetyadjiConcept Art: Hugo SetyadjiCharacter Modelling: Hugo SetyadjiEnvironment Modelling: Hugo Setyadji Kayla ManRigging: Hugo SetyadjiTexturing: Hugo SetyadjiAnimation: Hugo Setyadji, Ciara Maloto, Michelle Hui, Stanley SoendoroLighting &x26; Rendering: Hugo SetyadjiComposting: Hugo SetyadjiMusic Composer: Daniel McCormickSpecial Thanks: Jake Zhang, Bryan BentleyProduced at Savannah College of Art and Design&x3C;p class='img-source'>The Divine InfectionChristine StevensFilm synopsis:"The Divine Infection" is a dark and surreal story of a girl who was tortured by a cult in the past. She returns to the church many years later in order to reunite with her snow leopard daemon and erase the scars the cult left behind.Director's website: www.christinestevens.meTeam:Animation: Andre King, Christine StevensModelling&x26;Texturing: Nick Levene, Leoncio Soler, Christine Stevens, Ian TseMusic: Ho Shan LamRigging: Hugo Setyadji, Christine StevensSound Design: Irene ChanVoice Acting: Elena LorenzoSpecial Thanks: Chris de Boer, Jake Zhang, Bryan BentleyProduced at Savannah College of Art and DesignHere are the artworks from junior students, including animation and visual effects.Savannah College of Art and DesignThe Savannah College of Art and Design was founded in 1978. Offering more degree programs and specializations than any other art and design university, SCAD is uniquely qualified to prepare talented students for professional, creative careers. SCAD is one university - offering degrees in Atlanta and Savannah, Georgia, Hong Kong, and online via eLearning, with additional study abroad opportunities in Lacoste, France, and other locations. Each SCAD location provides a new experience, and students can choose to study in any location, at any quarter during their education.SCAD Hong Kong offers the area's largest concentration of art and design degree programs in the heart of the Sham Shui Po district, where a fusion of ancient heritage and Western influence inspires visitors from around the globe. SCAD offers degrees in more than 40 areas of study, as well as minors in more than 60 disciplines.In Hong Kong, timeless tradition merges with the high-tech. SCAD Hong Kong offers students every resource imaginable in the UNESCO award-winning former North Kowloon Magistracy building, a grand courthouse fully restored and revitalized by the university. Features of the transformation include a library, digital labs and studios, darkrooms, a green screen studio, and sound design and editing suites.
---
Three D Guns 2 Competition Winners Announcement!
On June 12, 2019, Hum3D's "Three D Guns 2" Competition, which also sponsored by the leading render farm service provider - Fox Renderfarm, announced the final list of winners. All the works in this competition are gun-themed 3D artworks. The competition attracted a large number of game artists, character designers, and weapon fans.Fox Renderfarm was honorable to be one of the judges, and had the chance to choose a work for the special prize - Fox Renderfarm Team Choice. All the entries are creative and pluralistic, congratulations to everyone. Here are the excellent award-winning works.First place: Porcelain 1911 by Yi Sun What the jury says:Jeremie Noguer: "Original idea and flawless execution".Yurii Lebediev: "I love it! When I look at this render I remember feeling when I held porcelain mini figurines of animals of my granny. This is so nice and so good done!"Zacharias Reinhardt: "What a combination! Combining a hard and deadly weapon with something filigree as porcelain. The shape and materials with all the painted details, totally sells it".Dominik Capodieci: "Interesting idea and nice shading and lighting".Tom Grimes: "I have a soft-spot for juxtapositions, putting two things together that would never normally be found together. A porcelain gun! With beautiful patterning just like on the fine China that only gets used on Sundays. Almost surreal!"Remi Arquier: "I love the concept and the detailing – a lot of work went into taking this outside the box".Second place: Under Cover Paranoia by Nicolas BergerWhat the jury says:Yurii Lebediev: "Absolutely unique 'gun'! Very nice render! Enormous attention to details!"Zacharias Reinhardt: "This is probably the most disgusting weapon I have ever seen, but that is what it makes so great! The weapon design is great (in a weird way) and looks like it is straight out of an alien movie. The image is technically well executed and I especially like all the tiny realistic details. Now I know hat will haunt me in my nightmares ;)"Remi Arquier: "You don't see much Cronenberg fan art these days, and this one stood out in concept and execution".Third place: The Stopper by Kimmo KaunelaWhat the jury says:Arseniy Korablev (Teya Conceptor): "My favorite artwork in the competition. This nomination is needed at least to highlight such authors. Beautiful colors, interesting weapon. I want to pick up it and run with it :) The only thing that bothers me is a slightly blurry render, possibly due to DOF, antialiasing or image interpolation settings".Jeremie Noguer: "The slight stylization works well, lighting and environment are on point".Deuce Bennett: "I'm a sucker for post-apocalyptic, kitbash, and steampunk. This weapon tells me a story, and I love it".Special prize from Fox Renderfarm: Decimator MK1 by MalchusWhat Fox Renderfarm says:"Great lighting, overall atmosphere is good, warm and cool colors contrast highlights the theme, so that viewers would instantly focus on the main object at first glance. The gun is perfectly blended into the picture, but still manages to stand out. Model, texture and lighting, overall is perfect".Congratulations to all the award-winning artists and Fox Renderfarm hope to help more 3D artists to create their masterpieces.To check out all of the fantastic winning entries, as well as some special Team Choice mentions, visit Hum3D's blog post here.https://hum3d.com/blog/3d-guns-winners/
---
RAYVISION MILESTONES
Aspera's software moves the world's data at maximum speed, regardless of file size, transfer distance or network conditions. At the heart of our solutions is our patented FASP® transport technology – a breakthrough transfer protocol that leverages existing WAN infrastructure and commodity hardware to achieve speeds that are up to hundreds of times faster than FTP and HTTP. Supporting deployments on premise or on the public, private and hybrid cloud platforms, and covering a wide range of server, desktop and mobile operating systems, Aspera software delivers end-to-end security, 100% reliability and exceptional bandwidth control. On December 29th, RAYVISION was authorized by IBM to be the reseller of Aspera.10/12/2015RAYVISION Established Cooperative Relationship with RedshiftRAYVISION established a cooperative relationship with Redshift development team. Redshift is the world's first render engine fully based on GPU computing. RAYVISION got the permit from Redshift to provide GPU rendering service and to be an agent to sell Redshift renderer.09/12/2015RAYVISION Was Applicable to RenderManRenderMan is widely used in producing top-level moving images because of its extremely high quality and speed. It's an essential rendering solution used in high level fields such as animation and film VFX. And besides the Pixar and Disney, many other famous production companies such as ILM and Sony are also using the RenderMan as one of the final solutions for rendering. On December 9th, RAYVISION was applicable to RenderMan.30/11/2015RAYVISION Proudly Became a Sponsor of Evermotion Annual Challenge Founded in 1998, Evermotion is a famous 3D model resource network in global CG industry. Evermotion creates and develops products that help CG artists with their 3d visualizations by speeding up their workflow and increasing their quality of output. As one of the world's leading cloud render farms, RAYVISION (FoxRenderfarm) sponsored so many world-class challenges. This time, RAYVISION (FoxRenderfarm) proudly became a sponsor of Evermotion annual challenge.18/09/2015"Baahubali - The Beginning" Become Indian's Top-Grossing MovieAs 2015 India's top budget film, the historical Indian epic blockbuster "Baahubali - The Beginning" become Indian's top-grossing movie. This movie was directed by renowned Indian director S.S. Rajamouli, co-starring Prabhas and Rana Daggubati. Baahubali's CGI visual effects were collaborated with a local company Makuta VFX. RAYVISION (FoxRenderfarm) was tasked with the responsibility of rendering the movie. RAYVISION (FoxRenderfarm) as rendering expert and probably one of the world's largest render farms are eager to work with any production houses to produce top quality special effects as well as animations.20/08/2015RAYVISION Cooperated with the World's Fastest Supercomputer Tianhe-2Tianhe-2 developed by the National University of Defense Technology is the fastest supercomputer in the world. A group of computer scientists and engineers who twice a year release the "Top500" list of fastest supercomputers measured the Tianhe-2 at 33.9 petaflops (quadrillions of calculations per second). That's nearly twice as fast as the Titan, which was relegated to the second spot on the list. RAYVISION partners with Tianhe-2 National Supercomputing Center in GuangZhou to provide better cloud rendering service.20/07/2015RAYVISION Sponsored Shandong University "Visual Computing Summer School" Talents CultivationShandong University Visual Computing Summer School was opened on July 20th, 2015 in Qindao, Shandong, sponsored by RAYVISION (FoxRenderfarm) and other companies. More than 20 world-famous Visual Computing experts were invited to give lectures on general theory and development of Visual Computing, which can be compared with the SIGGRAPH Conference. Baoquan Chen, the president of SIGGRAPH Asia 2014, acted as the principal of the Visual Computing Summer School. Michael Liang, the president of RAYVISION, delivered a speech at the conference and gave his best wishes to the attendees.10/07/2015"Monkey King: Hero Is Back" Became a Myth in the Chinese Animation HistoryIn the era that Chinese animations are easy to become box office flop, the animated film rendered by RAYVISION survived and become a hit. As a backstage hero of Oscar Best Animated Short Film "Mr. Hublot", RAYVISION rendered abundant magnificent Chinese Animation, such as "Dragon Nest: Warriors' Dawn", "The Legend of Qin", "10,000 Years Later", "Robb Rabbit", "Three Pigs and the Lamp". "Monkey King: Hero Is Back" is the most outstanding animated film that becomes a massive hit and a myth in the history of Chinese Animation.16/06/2015Mili Pictures Partners with RAYVISION Inc. to Make World-class MoviesDuring Shanghai International Film Festival, Mili Pictures held a press conference announcing Mili Pictures officially teamed up with RAYVISION to form a strategic partnership. In the future 3 years, Mili Pictures will partner with RAYVISION to make 12 world-class movies to enter the international market.01/06/2015RAYVISION Developed "Drag-and-Drop" Render SubmissionRAYVISION's highly praised Renderbus cloud render farm released a new generation of rendering platform. Instead of traditional web submission method, it was improved to "Drag-and-Drop" submission. You can get thousands of computing nodes from RAYVISION with only one second, and through API you can easily and seamlessly connect with present work environment pipeline, which realized fully-automated rendering.01/05/2015RAYVISION Established Coopreative Relationship with Chaosgroup V-rayChaosgroup is the developer of famous V-ray renderer. They have a large number of users in China. In 2011, RAYVISION has become V-ray's official authorized render farm. This time, RAYVISION and Chaosgroup reached a long-term cooperation agreement.28/04/2015Aliyun Partners with RAYVISION Inc. to Provide Global Visualization Cloud Computing ServicesOn April 28th, 2015, Simon Hu, president of Aliyun Computing Co., LTD and Michael Liang, president of RAYVISION Inc., held a press conference in Alibaba's Hangzhou headquarter announcing Aliyun officially teamed up with RAYVISION to form a global strategic partnership to provide global visual cloud computing services. Many honorable guests attended the press conference and gave praised speeches such as Michael Liang, the president of RAYVISION Inc., Zhang Qiang, the CEO of Alibaba Pictures Group Limited, Mr. Laurent Witz, the director of "Mr. Hublot" who won the Academy Award for Best Animated Short Film at the 86th Academy Awards, Nickson Fong, the winner of lifetime Academy Award for Scientific and Technical Awards in 2013 as well as representatives from famous VFX and animation studios.24/04/2015"Uncover Mystery of Oscar" Movie Seminar Was Held in Beijing Film Academy"Uncover Mystery of Oscar" Movie seminar was held in Beijing Film Academy on April 24th, 2015. It was jointly organized by Beijing Film Academy, China Film Industry Research Institute and RAYVISION. Many experts in entertainment industry attended this seminar. Laurent Witz (the director of Mr. Hublot) and Nickson Fong (Oscar winner for Technical Achievement) uncovered mystery of Oscar and discussed the creation of Oscar works from director's perspective and movie technology.06/03/2015RAYVISION's Input Storage Was Upgraded to SSD StorageRAYVISION's storage server was upgraded to expensive SSD storage, with which there is no pressure for RAYVISION's rendering platform, even if hundreds of thousands of machines are rendering a huge amount of files at the same time. It completely solved the problem of network io rendering storage, improved rendering efficiency further, and reduced the probability of frame lost.20/02/2015RAYVISION Cooperated with CGTrader to Sponsor Their CG ChallengesCGTrader is the highest growing, hippest and happening 3D model market on the Internet. It's 230,000+ model library will serve all of your needs. Human faces, medical equipment, interior details, stylized characters and more are available. As for now, RAYVISION (Fox Renderfarm) has sponsored 6 CGTrader Challenges: 3D SciFi Challenge, CG Flora &x26; Fauna Challenge, CG Game Characters Challenge, First Model Challenge, Science/Medical Challenge and CG Wildlife Challenge.27/09/2014Michael Liang, the President of RAYVISION Inc. Was Invited to Golden Rooster and Hundred Flowers Film FestivalThe 23th Golden Rooster and Hundred Flowers Film Festival was held in Lanzhou province, China, from September 24th to 27th in 2014. Reputed as China's top film gala, the annual China Golden Rooster and Hundred Flowers Film Festival has the longest history and greatest influence. It launches a series of cultural activities every year, including the appraisal of awards, the exhibition of Chinese and foreign new films, the academic seminars, the film trade fair, international cultural exchanges and entertainment performances. The festival is best known for its focus on academic fields, the extensive participation of the masses, and the unfixed host city. Michael Liang, the President of RAYVISION Inc. was invited to Golden Rooster and Hundred Flowers Film Festival and delivered a speech on the China Film Industry Development &x26; Financial Investment Summit Forum.08/08/2014"The Legend of Qin" Start a Trend of Chinese Animation"The Legend of Qin" produced by Sparkly Key Animation Studio is a motivated 3D animated film. The animation was adapted from a Taiwanese novel. Since its creation, it has attracted so many young Chinese audiences. RAYVISION provide the cloud render service for this animation. It takes 8 months with over 6000 scenes and 300 to 400 machines.31/07/2014"Dragon Nest: Warriors' Dawn" Won the Best Animated Visual Creativity AwardAdapted from a popular online game, "Dragon Nest: Warriors' Dawn" was released on July 31st, 2014. This animated film was directed by Song Yuefeng, rendered by RAYVISION, and produced by Mili Pictures and NASDAQ:GAME. The story and plot were designed by Bill Borden. It is a big-budget animated film with the features of epic, fantasy, adventure and war. "Dragon Nest: Warriors' Dawn" won the Best Animated Visual Creativity Award in Canadian International Film Festival.29/07/2014RAYVISION Sponsors CG Talents Cultivation ActivityIn order to educate and discover talent in CG industry, RAYVISION sponsors CG talents cultivation activity of SILKROAD EDU. RAYVISION provides coupons and cloud render farm courses for the outstanding students. Besides, RAYVISION's cloud render technical team for 86th Oscar Best Animated Short Film will deliver lectures to these students face to face, and introduce the world's most advanced cloud render farm technology to the future CG talents.23/06/2014Malaysian Flick "Ribbit" to Premiere at Niagara FestMalaysian Flick "Ribbit" to Premiere at Niagara Fest. The rendering part of this cartoon movie has been done by FoxRenderfarm which belongs to RAYVISION Inc. Canada's Niagara Integrated Film Festival (NIFF) is taking place June 19-22, showcasing a hand-picked selection of films around the world. One of the premieres that will be featured at the event is the global debut of Malaysian animated film "Ribbit" from KRU International's Kartun Studios. "Ribbit" won the Best Family Film Award at NIFF.03/03/2014"Mr. Hublot" Won the 86th Oscar Best Animated Short Film Award"Mr. Hublot" is a Luxembourg/France co-produced 11 min animated film won the 2014 Oscar for Best Animated Short Film. Produced, written and directed by Mr. Laurent Witz and co-directed by Alexandre Espigares. Designed by sculptor Stephane Halleux, the story is set in a realistic world that is a combination of steam punk and a bizarre futuristic world. As "Mr. Hublot" rendering partner behind the scenes, RAYVISION (FoxRenderfarm) participated in the whole rendering process.
---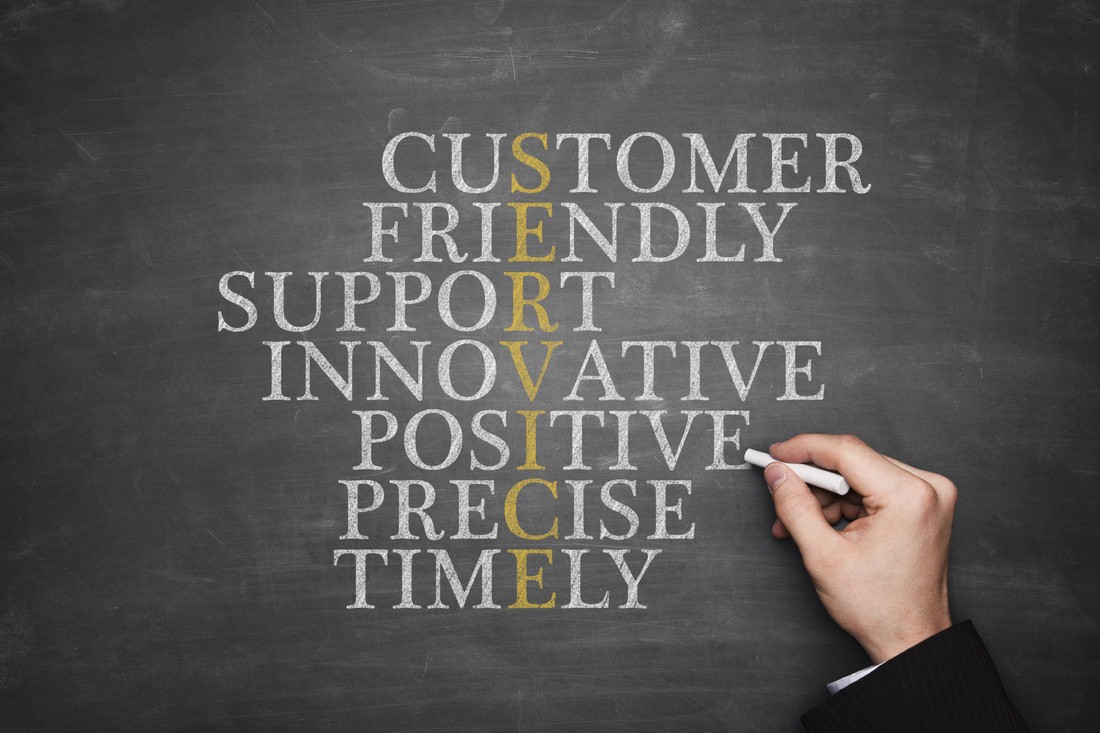 Another Feather in RAYVISION's Service Cap.
The MEERKAT film from Turkey appreciated Fox Renderfarm for the best Quality and specially mentioned about the customer relationship. Meerkat Film is a full-service international creative production company. Their mission is to provide all clients with professional creative communication solutions based on expert knowledge and experience. Meerkat film staff includes highly experienced, creative producers, directors, 3D artists, editors, CG and VFX artists.This is not the first time Fox Renderfarm is getting appreciation from the clients. Started since 2007, Fox Renderfarm and its subsidiary Renderbus and FoxRenderfarm has won unanimous praise from the entertainment industry. Fox Renderfarm has an outstanding team with over 20 years' CG experience. Team members are from Disney, Lucas, Dreamworks, Sony, etc. With professional services and industry-leading innovations, they serve leading special effects companies and animation studios from over 50 countries, including two Oscar winners.With the help of Fox Renderfarm cloud rendering Meerkat film finished their Advertisement for Zermam Construction. Erkan Akkaya from Meerkat film said, "The service Fox Renderfarm provided is only one word, Magnificent Especially Customer Relationship is phenomenal". After completing the whole rendering he added: "Finally, we found the rendering company which we are looking for ". 
---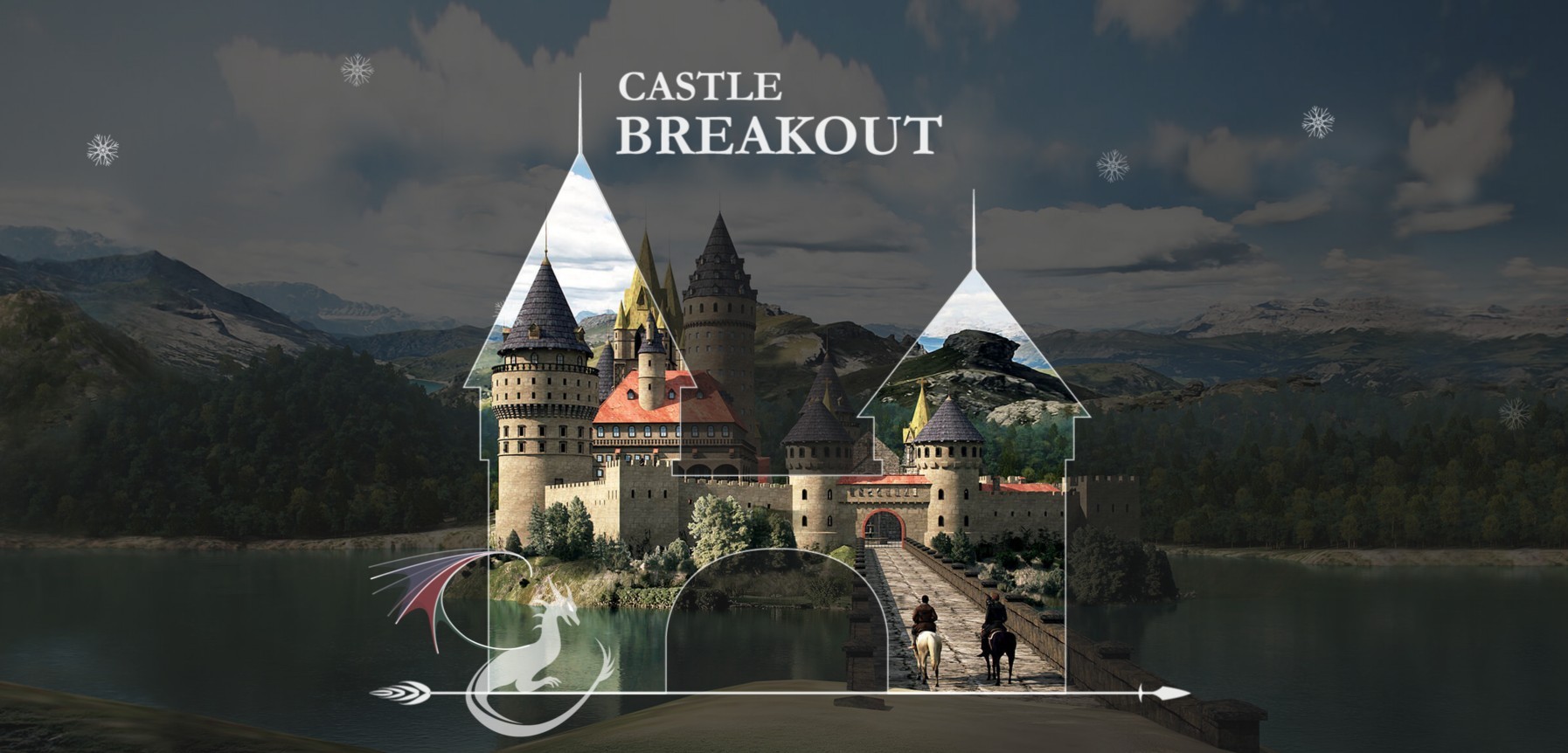 Fox Renderfarm Rendered Cloudburst Game Passed Seven Million Downloads
Cloudburst Games is a professional network of animators and programmers working to create some of the most entertaining apps for kids and teens. With over Seven million downloads and have hit the tops of the charts in many countries.Their family of animal-based apps is got an endearing place in the market. After years of developing talking characters, both people and animals, they have delighted mobile device users of all ages, now they are Focused on creating puzzle games that the casual gamer will thoroughly enjoy in their spare time while providing serious gamers enough challenge to keep them coming back for more. Lindsay and Ron Packard launched Cloudburst Games in 2010.Cloudburst launched Castle Breakout with the Help of Fox Renderfarm cloud rendering service, with its stunning photo-realistic 3D graphics and engaging set of puzzles, sets the highest new standard for the room-escape genre in 2016." Over 1,000 hours of supercomputer rendering, and intriguing puzzles, ranging from easy to hard, have made this medieval retro art style puzzle game the must has in your "how to escape" game collection.About the game is its Some forge steel. Others do battle with swords. Player task, as a security expert, is to make sure the castle is safe. Test the castle's updated security system, find the right clues and solve the challenging puzzles. The background music is composed by the well-known and award winner JOHN SAYLES and it will give you the perfect mood for short or long play!
---
Razer Ultrabook Rendered by FoxRenderfarm Won CES 2016 Award
 CES, the world's biggest and splashiest showcase for the latest and greatest in consumer electronics, is a victim of its own outsize expectations. The best PC award of 2016 CES award won by Razer Blade stealth Ultrabook. Based on the brief of " Duality - Portability &x26; Gaming", CUM(www.cum.md) a creative agency based in Singapore crafted a story for the Razer Blade Stealth with the rendering support of Fox Renderfarm.cum is a creative agency based in Singapore, Team of generalist across the entire field from illustrators, designers to CG generalist. Fox Renderfarm is one of the leading online render farm in the industry since 2009. Fox Renderfarm serves leading special effects companies and animation studios over 50 countries include two Oscar winners.The commercial of has been extremely well received with over 600,000 views between Facebook &x26; YouTube within 5 days of its debut. It has swept up official "Best of CES" award, "Best PC" &x26; "People's choice".Razer is known for its thin and light gaming notebooks, and the new 12.5-inch Blade Stealth is no exception. But in addition to being compact, it works with an external dock, granting gamers access to a desktop-class GPU along with amenities like Ethernet and four USB ports. Though Razer isn't the first to attempt this sort of setup, the Blade Stealth is notable for eschewing proprietary connectors; instead, it uses Thunderbolt 3, a common standard that allows the dock to work with a wider range of PCs. In a field of PCs at this year's CES that mostly included Skinny-Minnie machines, the one that stood out was the one that didn't compromise on performance. -- Dana Wollman the managing director added.http://www.vimeo.com/cum/razerbladestealth
---
FoxRenderfarm Website Layout is Upgraded Now!
FoxRenderfarm website layout is upgraded now! As RAYVISION's overseas subsidiary cloud rendering platform, Fox Renderfarm is one of the leading online render farm in the world. Since the foundation in 2009, Fox Renderfarm has earned a good reputation for its quality performance, great customer service and flexible pricing scheme.In order to provide the customers with great visual experience and humanized service, we have modified the design and unified the style of Fox Renderfarm website layout according to RAYVISION's website.3 main features of Fox Renderfarm new website layout:Cloud Render AppYou can freely download the Fox Renderfarm Cloud Render App on the home page. Instructed by the specific tutorial video, you can easily drag and drop your file on the app. The app will upload and submit the task to the render farm automatically. Once you see the task is being rendered. You can go and have a coffee. After that, your projects are done successfully.Customized Rendering SolutionWe can provide you customized rendering solution according to your requirement. You can enjoy dedicated private network, dedicated reseved servers, dedicated render storage, customized render environments and so on, in which you will enjoy VIP's sovereign experience.Calculate Render Farm CostsRender Farm Costs Calculator Costs Calculator is the most humanized design on the Fox Renderfarm new webpage. You can fill the form according to your workstation and project task load. Render Farm Costs will be calculated automatically into 5 kinds of price of different level customers. It is very convenient for you to make a budget.Come to Fox Renderfarm new website www.foxrenderfarm.com to experience now!
---
Why Choose FoxRenderfarm?
Fox Render Farm is becoming one of the most notable and credited online render farms in the CG industry. We provide a web-based online platform for users and have more than two thousand render nodes. Therefore, with us, it does not matter where you are present – as long as you are connected to the internet, you can access and enjoy the 24/7 non-stop cloud rendering services that we provide, without any fail.Fox is extremely user-friendly and hence, rendering tasks can be submitted to our system by following some easy steps. The user's online system and control panel provided by the Fox Render Farm allows you to monitor the overall rendering progress in real-time. Queuing is not required, as the final rendered file will be presented as soon as the process is finished. Our users can get their HD and Ultra HD animations rendered at full quality through Fox's system.With nearly two thousand workstations, the Fox Render Farm is equipped with brilliant hardware specifications. Every functional node has an Intel Xeon I7 3770K processor and an E5645 processor. The I7 3770K processor has the memory capacity of 16 GB while the Intel Xeon processor's memory varies between 24 and 64 GB. The local network that we use is Infiniband, with a high speed of 20 Gbps and it utilizes the Windows 7 operating system.Software such 3d Max, Maya, Softimage, Blender and C4D are supported by our rendering farm as well. It also supports render engines like V-Ray, Mental Ray and Final Render.The cloud rendering service that we offer is our biggest strength. Render farm are usually a structure built on interconnected PCs, which share their memory and processing capabilities to efficiently process CGI rendering. Nodes that are utilized; are advanced in nature; and thus, without too much manual input and manipulation, brilliant computer generated graphics and imagery can be created. Render farms are also highly efficient and that is why, at CG Studios, we use them to examine graphic and special effects.Traditional render farms are great, but they do not come without their limitations. Space constraints, high maintenance requirements, and expenses associated with these farms could be a huge problem for smaller companies. cloud rendering ensures that the performance of the traditional render farm are amalgamated with lesser costs and user friendly system in order to provide smaller companies with the best rendering option.
---
Key Words
3D Art Competitions
|
3D Tool
|
Trailer
|
Fox Renderfarm Promotion
|
Cloud Rendering Farm
|
Annecy Festival
|
MILESTONES
|
Fox Renderfarm
|
Desktop Client
|
Blender
|
Bollywood films
|
Hum3D Contest
|
NVIDIA
|
Silkroad Digital Vision
|
Malaysian Animated Films
|
Indiajoy
|
Architectural Visualization
|
CGarchitect Architectural 3Dawards
|
Best cloud rendering services
|
Render cloud
|
VFX
|
Upin & Ipin
|
Green Book
|
Fox Renderfarm Interview
|
Mission Mangal
|
Kre8tif!
|
Fox Renderfarm Mini Program
|
CG
|
CG Tech Summit Malaysia
|
film works
|
cloud rendering
|
Golden Horse Award
|
Shadow
|
SIGGRAPH Asia 2018
|
Morrigan Flebotte
|
VWArtclub Annual *Contest
|
Asswad Mouhamad
|
animation works
|
IMax Studio
|
Boonie Bears
|
Renderosity
|
Gary S. Kennedy
|
Evermotion Challenge 2018
|
Brian Beaudry
|
Bobby Bala
|
Mohit Sanchaniya
|
Katapix Media
|
Flying Car Productions
|
Razer
|
The Shipment
|
FoxRenderfarm
|
CG Tech Summit
|
Alpacalypse Productions
|
halloween
|
Hum3d Survial Car Challenge
|
Federico Ciuffolini
|
Ralf Sczepan
|
Iavor Trifonov
|
Clarisse
|
CGTS Malaysia
|
Isotropix
|
C4D
|
Tomasz Bednarz
|
V-Ray
|
Cinema 4D
|
MAXON
|
siggraph caf
|
Evermotion challenge 2017
|
CGTrader Space Competition
|
film of the year
|
Le Anh Nhan
|
Planet Unknown
|
Fox Renderfarm 2017 Achievements
|
CSFF
|
Julio Soto
|
boar 2017
|
Deep
|
SIGGRAPH Asia 2017
|
Chris Sun
|
Glass Cage
|
Making Life of Bri' n Chris
|
anthem studios
|
The Rookies
|
Peter Draper
|
Makuta VFX
|
Baahubali 2
|
CG Competition
|
enchantedmob
|
CG Studios
|
Academy Awards
|
CGVray
|
weeklycgchallenge
|
SketchUp
|
siggraph 2017
|
Chris Buchal
|
SIGGRAPH Asia
|
LightWave
|
Indigo Renderer
|
Rafael Chies
|
V-Ray RT
|
CPU Rendering
|
NVIDIA Iray
|
Chaos Group
|
OctaneRender
|
Redshift
|
STAR CORE
|
CICAF
|
VR
|
Mr. Hublot
|
Ribbit
|
GPU Rendering
|
Linux
|
Monkey Island
|
LuxRender
|
HPC
|
Render Farm
|
Life of Bri
|
WORLD LAB
|
Michael Wakelam
|
3D Rendering
|
Online Render Farm
|
Alibaba
|
Baahubali
|
VAX
|
Malaysia
|
2015 Hangzhou Computing Conference
|
Oscar
|
SIGGRAPH
|
CGTrader
|
Kunming Asia Animation Exhibition
|
Evermotion
|
RenderMan
|
Categories
---
Fox Renderfarm News
---
Fox Renderfarm Projects
---
Fox Renderfarm Lectures
---
CG Challenges
---
Top News
---
Blog
---
Fox News
---
Fox Talk
---
Trending
---
Recent News List
---
Leveraging Cloud Rendering Services in the Field of 3D Animation
2023-12-08
---
Paul Webb Shines with His Technical Proficiency in the polygoniq 3D Challenge 'Into the Future'
2023-12-07
---
November Featured Artwork in FGT Art Campaign: 'Future Shopping' by LA BARBED
2023-12-07
---
Fractal Orange Wins 'Into the Future' 3D Challenge: A Stunning Depiction of a Robot in a Fast-Paced World
2023-12-06
---
Which is Better: Render 3D Software with Local Computer or Cloud Rendering?
2023-12-05
---
CGandWE: New 3D Challenge "Santa's Vehicle"
2023-12-05
---
Netflix Ships Official Teaser for 'Gundam: Requiem for Vengeance'
2023-12-04
---
Warner Bros. Drops Official Trailer for 'Godzilla x Kong: The New Empire'
2023-12-04
---
What is the Difference Between Cloud Rendering and Render Farms?
2023-12-01
---
Partners
Medias