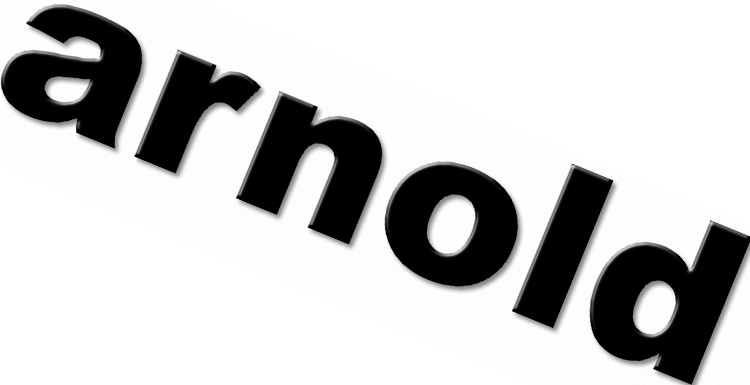 The Best Arnold Render Farm | Fox Renderfarm
Fox Renderfarm is a global technology company specialized in cloud computing services for rendering in entertainment industry. We supports most popular 3D software, renderers and plugins all over the world, like 3ds Max, Maya, Cinema 4D, SketchUp, Blender, V-Ray, Redshift, Corona, and more. Supported internal and external plugins for 3ds Max, Maya, or Cinema 4D are integrated to our Arnold support. GPU & CPU rendering are both available in arnold render farm. Fox Renderfarm fire up thousands of rendering nodes instantly, high availability, no waiting necessary, easy to use, refers to MPAA security standards, also a flexible render farm pricing for you. The more reason you choose us in arnold render farm are below: - The partner of Oscar winning production teams. - With Hollywood level production experience for years. - 24/7 Live customer care & technical support. - Response time: 10-15 mins. - Contact available via Skype/Email .- As low as $0.036 per core hour.- Volume discounts available up to 50%. Fox Renderfarm has an outstanding team with over 20 years' experience in CG industry. Team members are from Disney, Lucasfilm, Dreamworks, Sony, etc. With professional services and industry-leading innovations, they serve leading special effects companies and animation studios from over 50 countries and regions, including two Oscar winners. In 2015, Fox Renderfarm formed a global strategic partnership with Aliyun (Alibaba Cloud Computing) to provide global visual cloud computing services. Get $25 free trial to register and rendering your artwork online with the best cloud rendering farm now!
---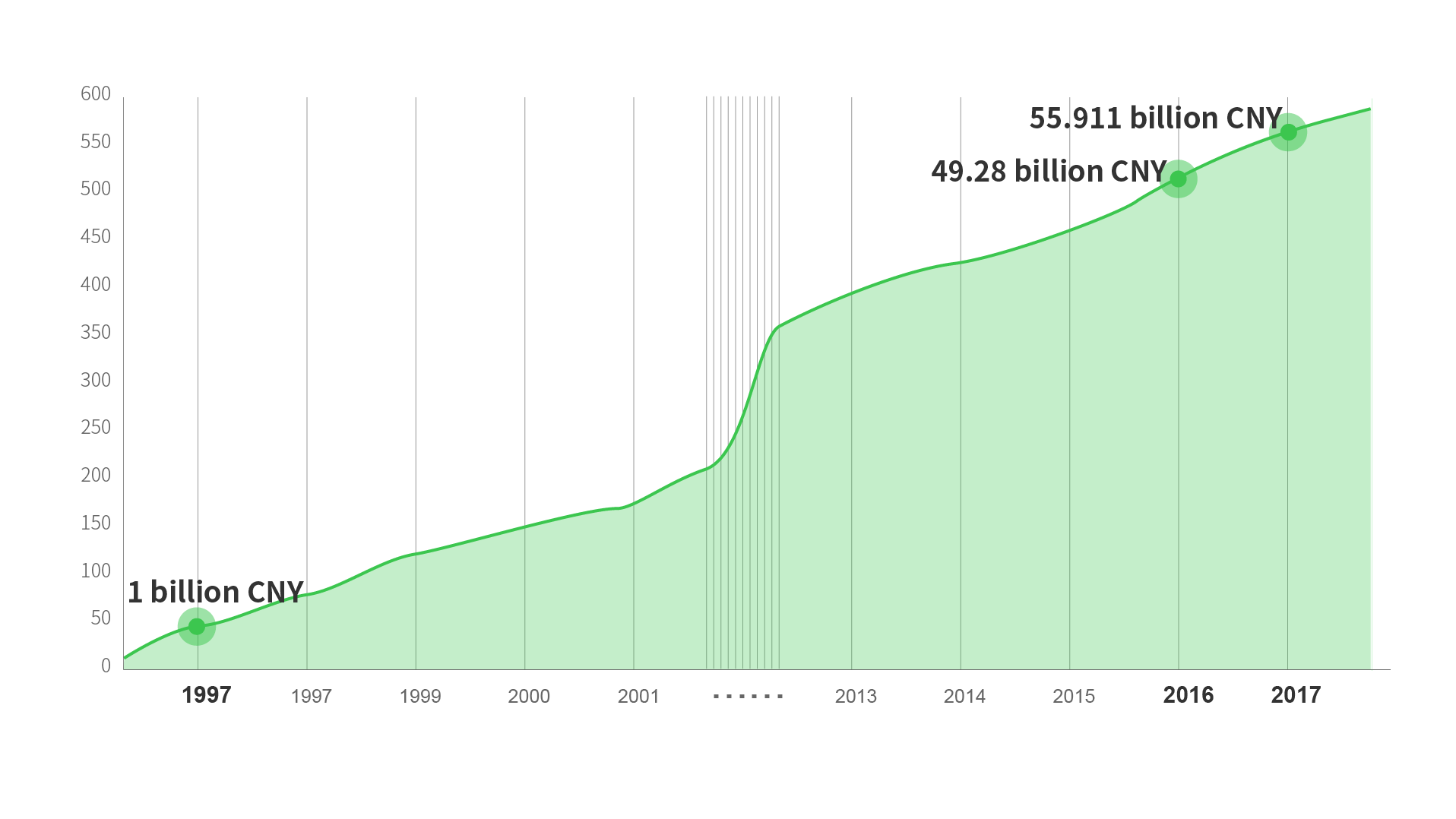 Looking Back At 2017: What Fox Renderfarm Achieved!
From 1997 till 2017, the Chinese film market experienced an unprecedented "brutal growth". The total box office of Chinese films went from 1 billion CNY (154 million USD) in 1997 to 55.911 billion CNY (8.6 billion USD) in 2017, up 13.45% from 49.28 billion CNY (7.6 billion USD) in 2016 with steady and rapid growth for 20 years. At the same time, Chinese animation films have also developed rapidly since 2012, becoming a force that cannot be ignored in the Chinese film industry.In 2017, the total number of Chinese animation films box office was 4.71 billion CNY (727 million USD), a decrease of 2.29 billion CNY (353 million USD) from 2016, however, the quality of animation films has significantly improved. In 2017, 4 Chinese animation films have cumulative box office over 1 billion CNY, 2 films more than 2016."The above 4 domestic animation films accounted for 66.6% of the whole Chinese animation films box office. "Boonie Bears: Entangled Worlds" topped the Chinese animation films box office chart, by which the cloud rendering service was provided by Fox Renderfarm (A Rayvision brand)."In 2017, there were 18 Chinese 3D animation films released by the local Chinese cinemas, of which 10 of them were rendered by Fox Renderfarm cloud rendering service.Compared with 2016, the number of Chinese animation films released in 2017 on local Chinese screen has decreased, but the number of users selecting Fox Renderfarm as their cloud rendering service provider has increased dramatically. In 2017, the rendering output by Fox Renderfarm to the industry has increased by 110% as compared with 2016.In 2017, Fox Renderfarm has optimized its data center, capacity utilization rate and operational efficiency to further reduce the capital and operating costs, resulting in a total of 10 times price cut and a massive decrease in render cost at 40%, which is a huge saving for our render farm users. 2017 Fox Renderfarm Customers' Rendering Works Summary 01 Chinese 3D Animation Rendering Works 02 VFX Rendering Works 03 Overseas/International Main Rendering WorksBesides that, there are still also:" " 150-minutes Hollywood Top Animation Series" " 90-minutes Canadian Animated Feature" " Hollywood and India Co-produced 90-minutes Animation Film(Many production titles are not allowed to be disclosed due to NDA, your understanding would be appreciated) Fully Upgraded Rendering PowerIn 2017, Fox Renderfarm has released more than 100 new features, so what's going on? 1. Supporting Windows & Linux simultaneouslyFox Renderfarm has added support for rendering features on the Linux platform, the studio using Linux OS for production process can finally use Fox Renderfarm cloud rendering platform. The functions are exactly the same with Windows OS. 2. In addition to easy drag-and-drop batch rendering, Fox Renderfarm has started API serviceOne-click drag-and-drop rendering service has received further upgrades. In addition to easy drag-and-drop to submit batch render jobs, Fox Renderfarm has also released the API service in 2017 to seamlessly integrate with the local production pipeline to allow the whole rendering process becoming more automated, programmable and interactive. This feature has been available officially and has received a lot of good reviews from our users, especially from Technical Directors. 3. 1280Gbps High-Performance ThroughputHighly available distributed storage I/O throughput increased from 360Gbps in 2016 to 1280Gbps in 2017, with a boost of more than 300% and supporting concurrent access to over 5000+ nodes, performing better than 99% commercially-available storage on the market. Fox Renderfarm has developed the system specifically for the rendering storage system with the integrated use of SSD, memory and other components for multi-level cache acceleration, which has successfully & completely solved the resource access lagging issue during the rendering process. When thousands of nodes rendering at the same time, it feels just like loading files from the local disk, without any delay. 4. High-speed transmission engine to speed up local and cloud data synchronizationFox Renderfarm desktop client has upgraded the data transmission engine, by using self-developed Raysync and Aspera transmission engines which have higher stability, higher efficiency, and higher safety performance. 5. Further upgrade of large-scale cluster scheduling systemFox Renderfarm task scheduling engine can now easily manage millions of render frame queues up to milliseconds scheduling. A single cluster can manage over 10,000 nodes, far more than any commercial render management system. 6. Comprehensive data security protectionOur rendering platform data center is ISO27001 certified and refers to the security standards recommended by the MPAA (Motion Picture Association of America) with the enforcement of data confidentiality and encryption to further secure our users' data. In order to protect the safety of our users' data, Fox Renderfarm has spared lots of effort to make it a reality. 7. GoCloud Program to realize the dreams of future artistsIn 2017, Fox Renderfarm has sponsored more than 9.5 million render node hours' for the industry's high potential youth creative teams and students, helping them to realize their CG dreams. 8. Improved Customer Service Quality & SatisfactionFox Renderfarm 24-hour online customer service and technical support team achieved to solve the user's rendering problem from an average of 15 minutes to 10 minutes. Our excellent and competent customer service team has done a great job by providing exceptional customer experience in 2017 and proudly earned many appreciations from many loyal users. Featured Splendid Customers' WorksBehind every shot and every frame, there are lots of endeavors by the production team, and Fox Renderfarm is also proud to stand behind them and support these great works. In order to ensure each project is completed on schedule with the ultimate effect, Fox Renderfarm mobilized massive computing cluster resources, equipped with top-level technical experts and service teams on call round-the-clock, to provide tremendous backing for the work. Today, more and more studios are relying on the cloud computing services provided by Fox Renderfarm, assuring the perfect delivery of large and small works, and the appreciation from the audience for every shot. 1. Wolf Warrior 2Action film "Wolf Warrior 2" directed and starred by Wu Jing has achieved 5.68 billion CNY box office, broke the record of the Chinese box office history.Over 1700 VFX shots in the film are made up of "Real shot + 3D VFX". The reality and sensory stimulation of real shots are synchronized through the CG production, which is enough to make the audience getting the adrenaline rush! Fox Renderfarm rendering service is highly recognized by the film's post-production team. 2. Duck Duck Goose"Duck Duck Goose" co-produced by Original Force and Wanda Pictures, is expected to be the first large-scale Chinese animation film to be released globally in the near future. Its Hollywood creative team, coupled with its first-class production quality, the animation film is expected to heap a high degree of attention and are regarded as possibly the highest quality Chinese animated film ever made in 2018, proudly comparable to Hollywood standards.In providing cloud rendering for "Duck Duck Goose", due to the tremendous amount of assets transfer, Fox Renderfarm provided the project team with an exclusive port for transmission as well as customized proprietary versions of rendering desktop clients. Render Wranglers are assigned to monitor the whole render progress in real time. During the peak period, our render farm has dispatched over thousands of rendering nodes and eventually produced the output of 1200 shots on time. Original Force is very satisfied and highly affirmed with the cloud rendering platform and technical support provided by Fox Renderfarm.The film will be released on 2018-03-09 in China and 2018-04-20 in the USA, so stay tuned! 3. Tribes and Empires-Storm of ProphecyThe "Tribes and Empires-Storm of Prophecy" produced by Novoland International Cultural Communication Ltd. broke the 100 million viewers record within its release in just 4 hours, and the viewer counts soared and obtained many good reviews from the viewers.The television series uses a large number of live shots, through the high-precision, high-quality cloud rendering technology provided by Fox Renderfarm, portraying Novoland Duan Dynasty world majestic wonderland onto the screen. Along with providing cloud rendering services, Fox Renderfarm Technical Director team provided tip-top solutions for optimizing the file architecture and rendering parameters for the client's rendering scene, speeding up the rendering without degrading the rendering quality. Everything was smooth and pleasant throughout the rendering process, Fox Renderfarm also been fully recognized and spoke highly of by the producer. 4. Sky HunterThe entire process of providing cloud rendering services for China's first air combat theme film "Sky Hunter" was done in just two months, Fox Renderfarm's highly flexible computing resource pool ensured the perfect output of massive VFX shots. Under the condition of the studio's external network connection was unable to meet the transmission need, Fox Renderfarm Beijing Office has given 24/7 support through providing transmission solution via our dedicated high bandwidth line connecting directly to our data center, allowing PIXOMONDO Beijing team to download the rendered sequences seamlessly in a short time, ensuring their composition progress went smoothly without any delay.After the release of the film, PIXOMONDO Beijing and the VFX producer of "Sky Hunter", spoke highly of cloud rendering services provided by Fox Renderfarm: "Fox Renderfarm has provided effective assistance for the post-rendering of "Sky Hunter", with their powerful cloud computing capabilities, it has dramatically reduced the whole film's rendering cycle. Thumbs up for their real-time monitoring and feedback services as well as timely and effective solutions for occasional rendering issues. Hope to cooperate with Fox Renderfarm in the near future!" 5. Axel: Adventures of the SpacekidsProduced by Versatile Media "Axel: Adventures of the Spacekids", "Axel" is China's first 3D stereoscopic sci-fi animated film, a new masterpiece of visual effect in the Chinese animation milestone.The producer Versatile Media spoke highly of the Fox Renderfarm cloud rendering service: "Fox Renderfarm has provided strong support for the post-rendering of "Axel: Adventures of the Spacekids". With their stable and powerful cloud computing capabilities, it has drastically reduced the film rendering cycle with high-precision, multi-element, and high-quality output. Throughout the rendering process, they always provided us feedback regarding our rendering progress as well as promptly and effectively resolved any occasional rendering problems that have occurred. I believe that with the rapid development of film, television and animation industry, the animation production and Fox Renderfarm cloud rendering cooperation will be the future trend."In the meantime, Li Lian, CEO of Versatile Media also said: "With cloud rendering, we will not let any creative ideas slip away due to technology bottlenecks, and all the things you can think of, can be realized through technology. Only with the support of technology, your creativity will spread its wings!" 6. Baahubali 2: The ConclusionThe film cracked 1.2 billion USD worldwide box office in the first week of release, becoming the world's most popular Indian film ever.As the largest cloud render farm in Asia, Fox Renderfarm has rendered many Bollywood films such as "Krrish 3", "Baahubali: The Beginning" and more. Fox Renderfarm played a significant role in the many visual effects in "Baahubali 2: The Conclusion". When the VFX company for "Baahubali: The Beginning" - Makuta VFX rendered with Fox Renderfarm for the 1st Baahubali sequel, the company highly acknowledged Fox Renderfarm rendering services and has given a good word of mouth together with a foundation of cooperation that allowed Makuta VFX to choose Fox Renderfarm once again when working with "Baahubali 2: The Conclusion".In 2017, Fox Renderfarm received great reviews from CG animation and visual studios all over the world. It is a great honor to offer cloud rendering services to industry leaders.Charlie PIXOMONDO Beijing"We have worked with Fox Renderfarm for 3 to 4 projects. Fox Renderfarm research and development team is particularly good, able to react quickly according to our needs, put forward constructive comments and give the perfect solutions. They also work together well with our pipeline team in order to allow better integration with our existing workflow. The API provided by Fox Renderfarm is perfectly integrated with our local Deadline. Our render jobs now can be submitted from the production software side, Deadline will automatically analyze, upload, return and update the corresponding information to our Shotgun.Using Fox Renderfarm cloud render farm is as simple as using a local farm and it's a great experience!"Peng ShuaiOriginal Force"Original Force is a production studio likes to take on big challenges. We like to challenge quality, difficulty, new technologies, and software. Through research into Rayvision's Fox Renderfarm, we find out that Fox Renderfarm is highly regarded with exceptional experiences and more professional than many other providers."A K MadhavanAssemblage Entertainment"Fox Renderfarm and Assemblage worked as one team, We understood the objective very clearly, we understood the cost and the sensibilities and we delivered work together on time, so the experiences are very happy, it's awesome."Phinnaeus OConnor"Boar" CG Project TeamThanks Fox Renderfarm for the cloud rendering support provided to "Boar", ensuring our project output quality and quantity are delivered within the agreed time. The rendering platform is easy to operate, smooth and steady! Hope to continue using Fox Renderfarm for our future projects renderings in 2018." Thanks for your great support in 2017 and we look forward to 2018Fox Renderfarm sincerely thanks every user for your unanimous recognition and support to us. 2018 is going to be a vibrant and promising year for the film, television & animation industry worldwide and a brand new start for Fox Renderfarm.As the industry's leading cloud computing platform, Fox Renderfarm will continue to invest more in technology research and development, conjointly focus, optimize and further improve our service quality. We will bring the latest Hollywood practices and state-of-the-art cloud computing technologies to the industry and work hard to further reduce costs along with aiming to contribute to the rapid development of CG industry worldwide!
---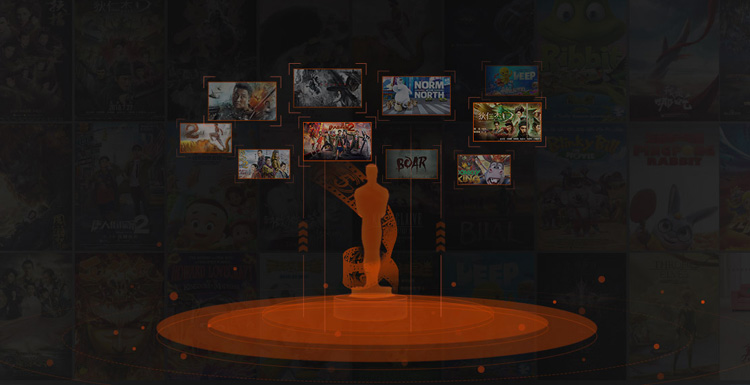 Why Choose Fox Renderfarm?
Fox Renderfarm is becoming one of the most notable and credited online render farms in the CG industry. We provide a web-based online platform for users and have more than two thousand render nodes. Therefore, with us, it does not matter where you are present – as long as you are connected to the internet, you can access and enjoy the 24/7 non-stop rendering services that we provide, without any fail.Fox is extremely user-friendly and hence, rendering tasks can be submitted to our system by following some easy steps. The user's online system and control panel provided by the Fox Renderfarm allows you to monitor the overall rendering progress in real-time. Queuing is not required, as the final rendered file will be presented as soon as the process is finished. Our users can get their HD and Ultra HD animations rendered at full quality through Fox's system.With nearly two thousand workstations, the Fox Renderfarm is equipped with brilliant hardware specifications. Every functional node has an Intel Xeon I7 3770K processor and an E5645 processor. The I7 3770K processor has the memory capacity of 16 GB while the Intel Xeon processor's memory varies between 24 and 64 GB. The local network that we use is Infiniband, with a high speed of 20 Gbps and it utilizes the Windows 7 operating system.Software such 3d Max, Maya, Softimage, Blender and C4D are supported by our rendering farm as well. It also supports render engines like V-Ray, Mental Ray and Final Render.The cloud rendering service that we offer is our biggest strength. Render farms are usually a structure built on interconnected PCs, which share their memory and processing capabilities to efficiently process CGI rendering. Nodes that are utilized; are advanced in nature; and thus, without too much manual input and manipulation, brilliant computer generated graphics and imagery can be created. Render farms are also highly efficient and that is why, at CG Studios, we use them to examine graphic and special effects.Traditional render farms are great, but they do not come without their limitations. Space constraints, high maintenance requirements, and expenses associated with these farms could be a huge problem for smaller companies. Cloud rendering ensures that the performance of the traditional render farms are amalgamated with lesser costs and user friendly system in order to provide smaller companies with the best rendering option.
---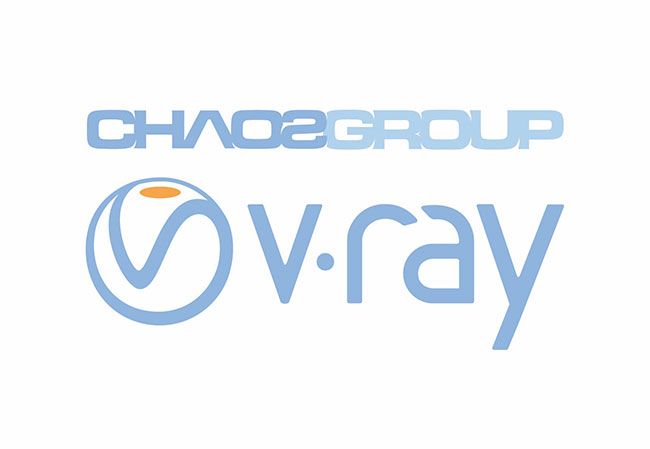 Interview with Iavor Trifonov from Chaosgroup for the Future Cooperation
2018 must be a big year for Fox Renderfarm, we sincerely hope to cooperate with more 3d software and renderer companines as much as we can, that's why we communicate with them so positively and discuss about the future cooperations and benefits for both parties. Here is the detail interview with Iavor Trifonov from Chaos Group as below:Iavor Trifonov,Vice-President Cloud & IntegrationsChaos GroupFox Renderfarm:  Since the establishment of V-Ray in 1997, the growth and global presence of V-Ray has gained attention from various industries, especially CG industry. Tell us more about V-Ray's global influence and users usage worldwide.Chaos Group: From the very beginning, our goal has been to help people visualize anything and everything. And this means more than just pushing the technology. V-Ray is a result of listening to and working with artists and designers directly. It's important to really understand the daily challenges creatives face and see what we can do with our development to help, and move rendering forward. Today, V-Ray is prominent in multiple industries worldwide. V-Ray's Academy Award-winning rendering technology is still developed with the same goal of helping artists and designers.Fox Renderfarm: Share with us about V-Ray's current brand awareness and situation in China.Chaos Group: V-Ray is very popular in the architectural visualization industry in China, but people probably aren't as familiar with our company name — Chaos Group. There are many resources online for learning V-Ray, and the V-Ray community is very supportive. Our main developers are also very involved online since we take feedback very seriously. The new V-Ray Next for 3ds Max beta is the latest example of how we listen to our customers, and work to provide features that save time and hopefully make your life a little easier.Fox Renderfarm:  Share with us regarding the product development strategy and promotion in the near future?Chaos Group: At the moment, our key development revolves around the completely upgraded and optimized rendering inside of V-Ray Next. We've already got a few blog posts actually that highlight some of the new features of V-Ray Next and there are more articles in the works. You'll also see us at events worldwide and this year we're excited to host our very own special event dedicated to artists and developers - Total Chaos.Fox Renderfarm:  How about your thoughts on cloud rendering service and how it can benefit CG artists?Chaos Group: Cloud rendering is something that gives the smallest studios the same firepower that big studios have enjoyed for some time now. Anyone's computer can be a supercomputer, thanks to the ease and power of cloud computing. Deadlines are inescapable in a studio environment, and having access to rendering in the cloud can take a lot of pressure off. Plus you don't have to worry about large hardware expenses, not to mention maintenance. This also frees up computers for design work, and costs related to cloud rendering are easily tracked and can be billed by the job.Fox Renderfarm:  How can Chaos Group work with Fox Renderfarm and what are the benefits that Chaos Group can offer to Fox Renderfarm's customers?Chaosgroup: Fox Renderfarm is one of Chaos Group's main render farm partners in China as well as in Asia. As an authorized partner, Fox Renderfarm receives dedicated support from Chaos Group both in terms of account management and technical optimization expertise. This allows Fox to react quickly when helping customers and resolve even the most complex workflow issues with the help of Chaos Group's developers.Moreover, Chaos Group and Fox are also looking to partner on initiatives related to the educational institutions in China which will lead to opening excellent opportunities to thousands of Chinese students interested in becoming V-Ray professionals. Boosting the awareness of V-Ray among Chinese users from as early stage in their professional careers as possible together with expanding the availability of Chaos Group's products across China is at the very core of the partnership between both companies. We're excited to have such a strong partner in China and we look forward to helping the CG industry in China with Fox Renderfarm.Fox Renderfarm:  Originally started as Atmos Blender, then the first release of V-Ray for 3ds Max in 2002. Up to date, various mainstream 3D software is well-supported by V-Ray. V-Ray has been around with us for almost 21 years! Tell us about the new features and highlights of V-Ray that we can look forward to in 2018?Chaosgroup: We don't want to reveal too much yet, but we're very excited about the V-Ray for Unreal beta which just recently started. We'll have more big news in regards to other V-Ray Next products in the near future to share with you as well!(Check our interview with MAXON and Isotropix if you are interested.)
---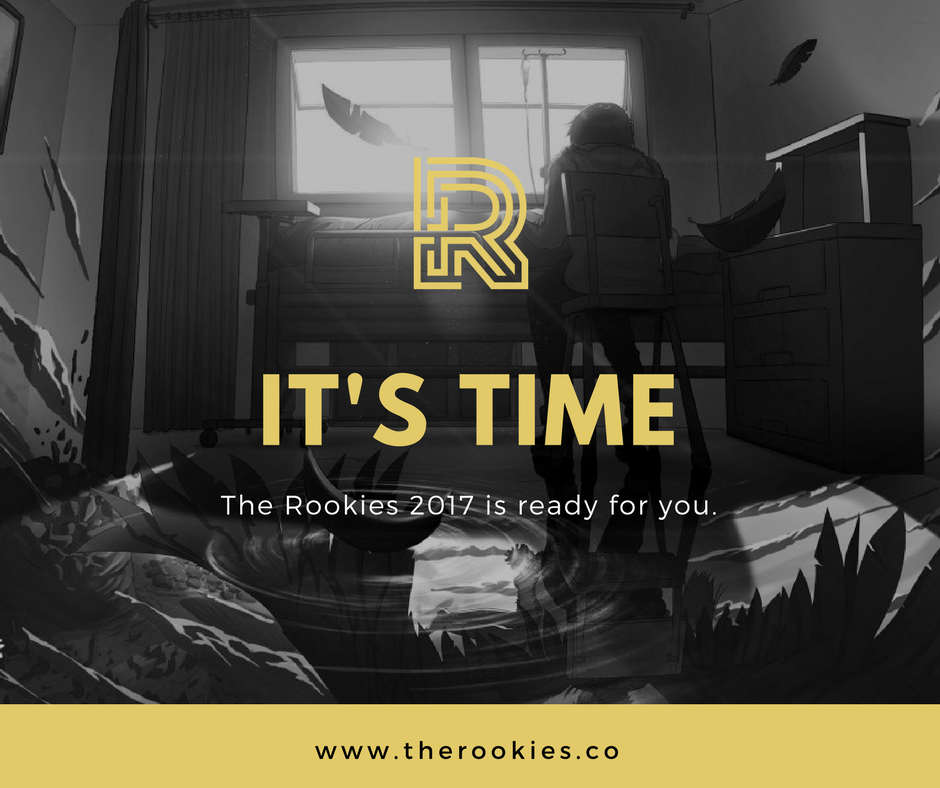 The Rookies 2017 Finally Kicks Off And Ready for Submission
The Rookies is a global competition for young designers, creators, innovators, and artists. After got awesome achievements in 2016 which received a total of 1,824 entries from 479 schools in 77 countries. The Rookies 2017 competitions finally kicks off. And Fox Renderfarm is proud of being the Exclusive Render Farm Partner for the great event in 2017.About The RookiesThe Rookies is the acclaimed international competition for young creatives. Founded in 2009 to showcase the most talented student designers, illustrators, film makers, animators, developers, digital artists, and launch them into the career of their dreams.The Timeline of The Rookies 2017Open for Submissions: March 7Submissions Closed: May 29Final Judging: June 21 - June 30Winners Announced: July 7How to Join The Rookies 2017 Competition1.Visit The Rookies official website: http://www.therookies.co.2.Create an account.3.After that, create your own portfolio page for showing your work.4.Upload your work.Note: Please make sure you are student or recent graduate at least 18 years old.The Whole Categories of The Rookies 2017 ● Illustration ● Graphic Design ● Motion Graphics ● Photography ● Architecture ● Industrial Design ● Film Making ● Web & Mobile ● VFX & Animation ● Next-Gen Gaming ● Virtual Reality ● Robotics The Prize for The Rookies 2017 ● The latest popular software, hardware, gadgets, media and FoxRenderfarm's exclusive cloud rendering service ● Random giveaways for all entrants ● A job or internship for working on biggest studios in the world ● Scholarships ● Expert reviews & industrial rankings for helping you on future careers How lovely the prizes are there! It is totally free to enter, why not come there to show your skills and win the awesome prizes now?
---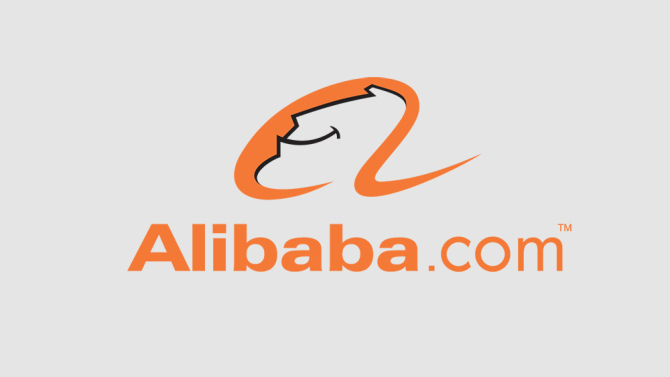 Alibaba Group Holding Ltd (BABA), RAYVISION Partner To Provide Digital Effects Services
Alibaba Group Holding Ltd (BABA), Rayvision Partner To Provide Digital Effects ServicesAlibaba strengthens its influence in China's entertainment business with the Aliyun-Rayvision pact BABABy: TROY KUHNPublished: Apr 29, 2015 at 8:24 am ESTE-commerce giant, Alibaba Group Holding Ltd (NYSE:BABA) announced today that it is deepening its foray in the cloud computing and entertainment business through a partnership with Rayvision. The pact will introduce a cloud computing built digital effects platform, and widen the company's influence in the film industry.The newly launched service will be given the title of cloud rendering, a bi-product of Alibaba's Aliyun and Rayvision. Rayvision, currently commands about 70% of the respective market share. Alibaba's cloud computing service, Aliyun was first introduced in China in 2009, and commands a customer base of around 1.4 million customers to date.Alibaba's entertainment arm, Alibaba Pictures, will not have much direct involvement in the Cloud Rendering Partnership. However, the company has plans of using the service in its film endeavors. Moreover, Alibaba Pictures also announced today that the company might execute a strategic partnership with Aliyun and Rayvision in the future.President of Aliyun, Simon Hu stated today: "By providing computing capacity, we hope to help Chinese filmmakers produce Hollywood hits like 'Kung Fu Panda'. We hope to integrate cloud computing with the film and animation industry, and serve global studios, enabling small studios worldwide, to produce high-definition blockbusters with great visual effects."The Cloud Rendering Service is projected towards the country's independent producers. The Aliyun-Rayvision partnership will inject a cloud-based platform providing 100,000 cores of computing power. Moreover, the e-commerce giant also ensured that the partnership is built on introducing efficiency to the structure, as it plans on slashing rendering costs by roughly 40% and rendering duration to weeks.More importantly, Alibaba Group Holding Ltd, recently announced that it intends to make its cloud computing platform, Aliyun relatively "cost competitive." presently, Alibaba's cloud computing platform amounts for 1% of the company's total revenue.The partnership also navigates Alibaba Group Holding to a deeper penetration in the film industry. Alibaba realizes the significance of further enriching its entertainment arm, as the Chinese film industry quickly escalates towards premier quality animation, and digital effects. Furthermore, research analyst at Gutoi Junan International, Ricky Lai; recently displayed considerable optimism for Alibaba's entertainment arm: "We expect that assert injection to be completed this year and further transform Alibaba Pictures into a bigger, one-stop operation for movie production, financing, and ticketing sales."Out of the 44 analysts polled by Bloomberg, 37 recommend a Buy; five suggest a Hold, and two advocate a Sell on it. The 12-month consensus target price is $108.13, centralizing an upside of almost 27% compared to the current share price of $85.08.This article reprinted from Bidnessetc :http://www.bidnessetc.com/41282-alibaba-group-holding-ltd-baba-rayvision-partner-to-provide-digital-effects/
---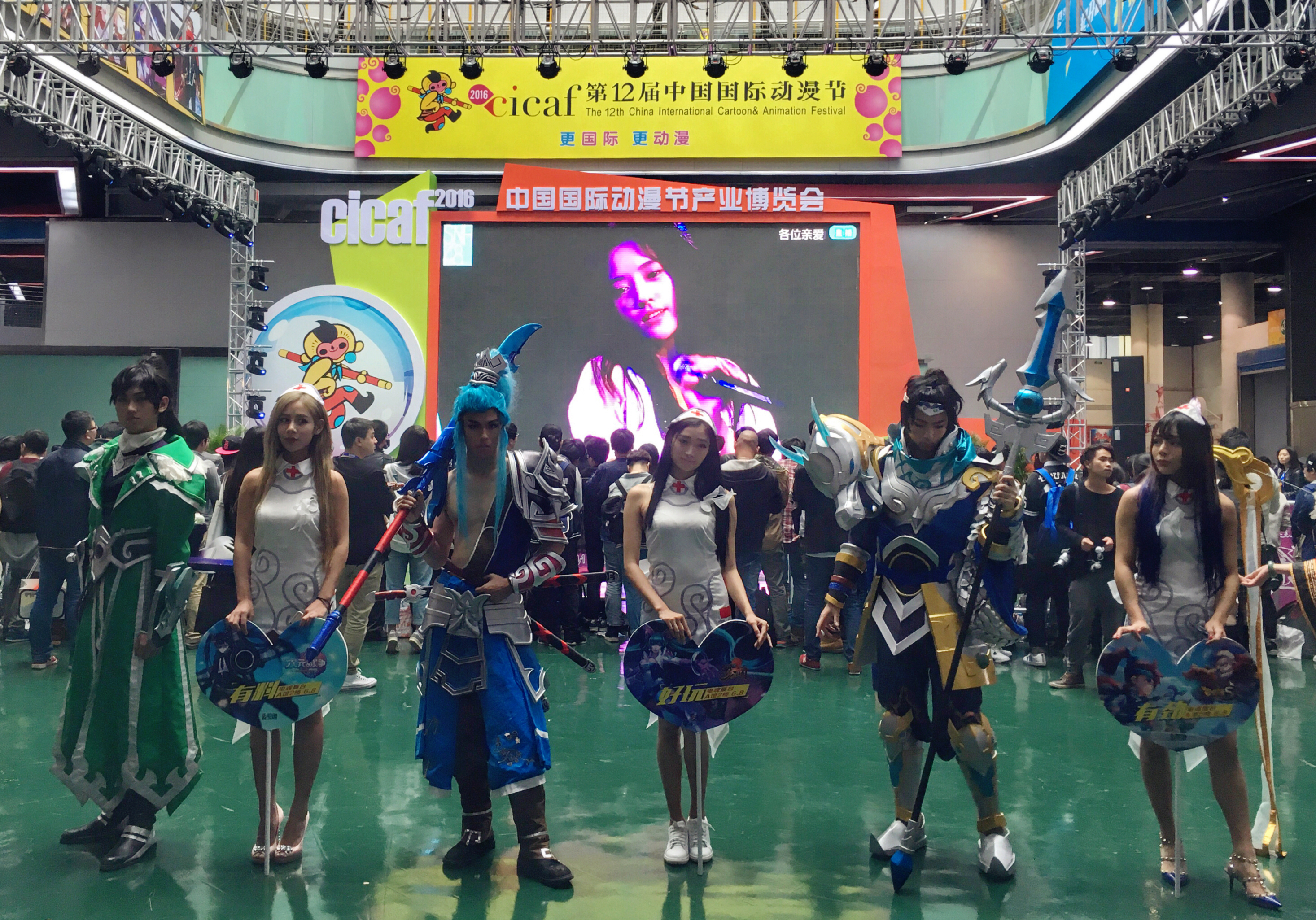 VR Game Rendered by RAYVISION Attracted Lots of Visitors in CICAF
It's Hangzhou's wonderful Cartoon & Animation season again. The 12th China International Cartoon & Animation Festival (CICAF) was held in Hangzhou Baimahu International Exhibition Center on April 27th, 2016. CICAF was held by the State Administration of Press, Publication, Radio, Film and Television (SAPPRFT) and People's Government of Zhejiang Province, and organized by Hangzhou Government, Zhejiang Administration of Press, Publication, Radio, Film and Television and Zhejiang Radio & TV Group. CICAF was the largest, the most popular and the widest influenced national-level cartoon & animation exhibition. As the only large-scale event before G20 Finance Ministers and Central Bank Governors Meeting, CICAF of this year became more international. It attracted more than 1500 companies from 80 countries and districts. As the leading brand of global cloud rendering industry, Fox Renderfarm made a significant contribution to animation, film, VFX, VR and other industries. This time, Fox Renderfarm exhibited at booth B2-024 to show the core values and achievements they brought to customers. At the meantime, Mili Pictures' STAR CORE VR game rendered by Fox Renderfarm attracted lots of visitors in CICAF. The VR game presented an amazing virtual world, you can deeply interact with real objects in the real world through motion capture, and enjoyed the wonderful experience between virtual world and real world.RAYVISION specializes in distributed computing and cloud computing services for cloud rendering in the entertainment industry and making a contribution to Chinese CG industry. Technology inspires art, Fox Renderfarm makes creative perfect.
---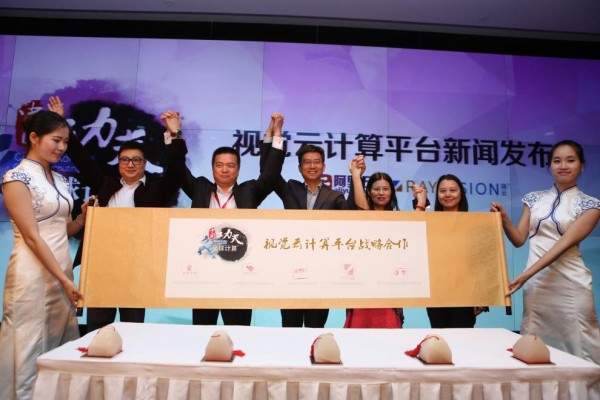 Aliyun® Partners With RAYVISION Inc.® to Provide Global Visualization Cloud Computing Services
April 28th, 2015, Simon Hu, president of Aliyun Computing Co., LTD and Michael Liang, president of Rayvision Inc., held a press conference in Alibaba's Hangzhou headquarter announcing Aliyun officially teamed up with Rayvision to form a global strategic partnership to provide global visual cloud computing services.Many honorable guests attended the press conference and gave praised speeches such as Michael Liang, the president of Rayvision Inc., Zhang Qiang, the CEO of Alibaba Pictures Group Limited, Mr. Laurent Witz, the director of "Mr. Hublot" who won the Academy Award for Best Animated Short Film at the 86th Academy Awards, Nickson Fong, the winner of life time Academy Award for Scientific and Technical Awards in 2013 as well as representatives from famous VFX and animation studios.Over the past year, many technology giants have entered the visual cloud computing field around the world either via acquiring, merging, investing or adopting visual cloud companies. As starter, Microsoft acquired GreenButton which is a cloud rendering and high performance computing provider based in New Zealand. Google acquired Zync, a VFX rendering studio in the US. Amazon acquired Twitch, a live gaming broadcasting platform. Russian tech investor Yuri Milner, Google former president Eric Schmidt, IBM former CEO Sam Palmisano and Morgan Stanley former CEO John Mack all announced to invest in OTOY, a VFX and VR cloud rendering studio. Autodesk acquired Shotgun Software, a VFX and animation production and collaboration platform. Facebook also joined the trend purchasing Oculus along with Samsung and Sony.Michael Liang, the president of Rayvision Inc., indicated the computing ability for a single processing unit would increase at least 1000 folds in the coming 20 years and the needs for cloud computing will be more than ever. Visual application will be the major drive for these huge computing demands.Zhang Qiang, the CEO of Alibaba Pictures Group Limited, said that currently Alibaba Pictures are utilizing the big data methodology to make films, but in the near future they will be developing more big budget VFX films using visual cloud. The visual cloud rendering platform can shorten the post-production period and save production costs dramatically.Simon Hu, the president of Aliyun Computing Co., LTD, said that with more than 1.4 million clients from China and internationally, Aliyun will be more aggressive in Southeast Asia and the Middle-east area after setting up data centers in USA and Germany. As a matter of fact, this strategic alliance with Rayvision is the result of the internal resource adjustment from Alibaba Group to extend its global reach.The first stage for the strategic partnership is to advance Rayvision's rendering capability and technology. Integrating with the advanced and resourceful Aliyun infrastructure, Rayvision will further improve its abilities for high availability, high performance computing and storage, global data transfer capacity, data privacy and security, usability, and flexibility for global reach.At the second stage, Rayvision will team up with more industry partners all over the world in R&D and market development to provide cloud solutions to visual entertainment ecosystems including film, television, on demand media as well as other industries needs visual computing.Rayvision is the pioneer in the cloud rendering and visual computation application with rich professional experienced crews, while Aliyun is the most powerful cloud computing provider in China. The strategic partnership between the two is easily "a marriage made in heaven".Founded in 2009 with R&D and data centers in Hangzhou, Beijing and Silicon Valley, Aliyun Computing Co., LTD is the cloud computing brand affiliated under Alibaba Group. It is one of the most powerful cloud computing providers and the leader in massive flexible computation, high performance storage, information security and CDN in China with one of the most advanced cloud infrastructure.As a global technology company,Rayvision Inc.specializes in distributed, parallel computing and provides cloud computing services for rendering in various industries such as computer generated animated films/televisions, visual effects for live action films/televisions, architectural and interior animation, game cinematics, stereoscopic ride films and commercials. Pioneering the world's premier self-service cloud render farm, its subsidiary Renderbus and Fox RenderFarm are one of the largest commercial render farms in the world with hundreds of thousands of users worldwide.Clients gave high praise to work with the team from Rayvision, projects include: Best Animated Short film at the 86th Academy Awards–"Mr. Hublot", "Blood Vengeance", 2013 India top box office hit "Krrish 3", "Dragon Nest · Warriors'dawn", "The Legend of Qin and 10000 Years Later", first Dubai animation feature "Bilal", etc.
---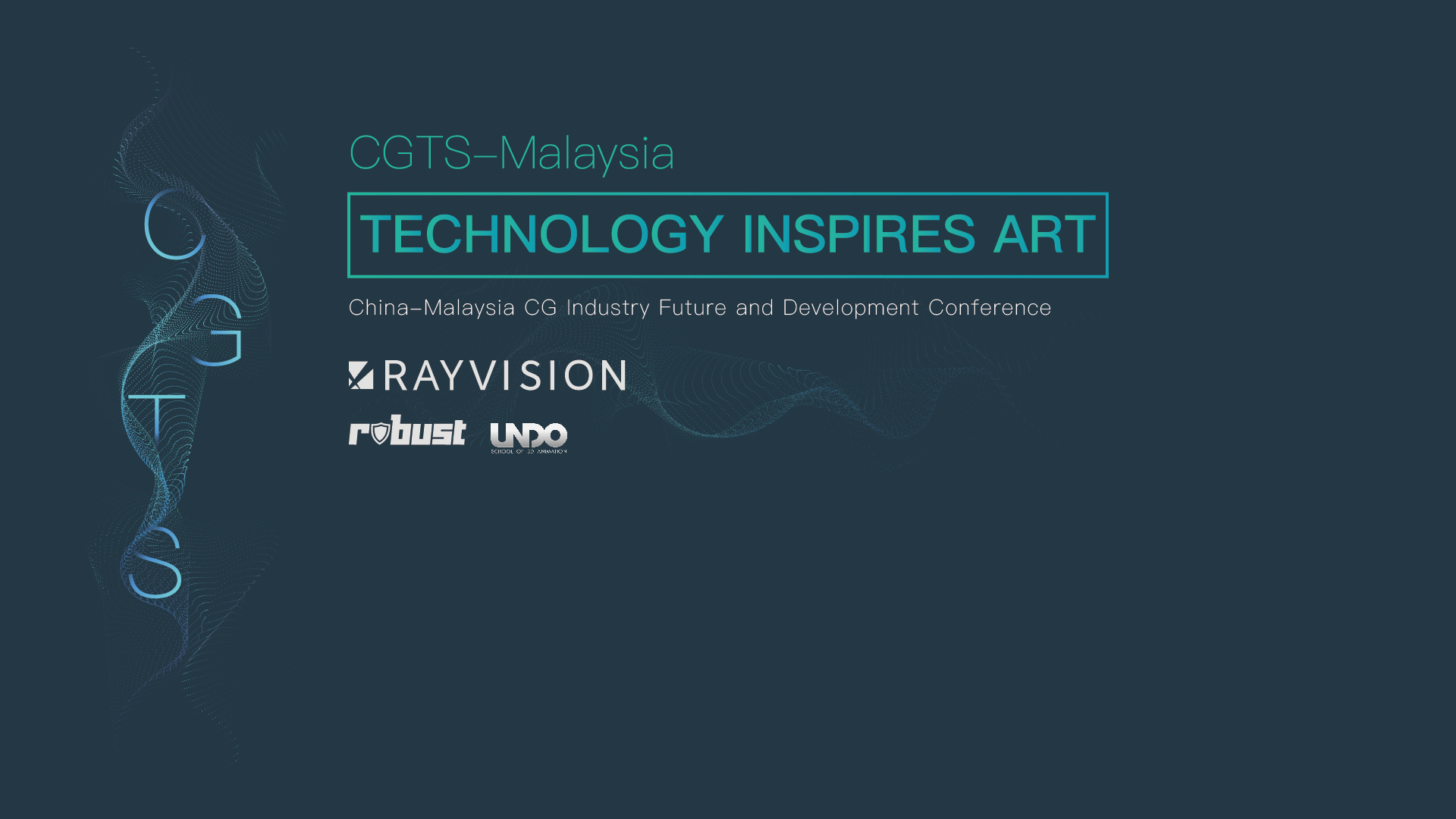 CGTS-Malaysia Sparks Your Creativity
Providing a platform for CG industry elites to share and communicate, sparking their creativity and imagination, promoting the development of CG industry are the purposes that RAYVISION launched the CGTS (CG Tech Summit). After the first CGTS-Shenzhen, RAYVISION (Fox Renderfarm) held CGTS-Malaysia on April 7th, 2017 in Kuala Lumpur, with Robust Fox and UNDO as the co-organizers.This China-Malaysia CG Industry Future and Development Conference aims at building a bridge for friendly sharing and exchanging, accelerating the win-win cooperation between China and Malaysia CG industry companies. The conference gathered many Chinese and Malaysian CG professionals, including Tuan Haji Burhanuddin, the CEO of Malaysian top animation studio Les'Copaque, Rick Xu, the chair of ACM SIGGRAPH Shenzhen chapter, Kenny Zou, the CEO of RAYVISION, Ben Cheung, the VP of RAYVISION, Mike Zheng, the marketing director of RAYVISION.As the host, T.A. Yeep, the principal consultant of Robust Fox, expressed his gratitude and introduced the purposes and agenda to all the guests.As the first speaker, Ben Cheung's wonderful speech attracted all guests' attention. He introduced the current situation and development of China films, special effects and animation industry from different aspects, such as the box office in China, the value and profit of Chinese film and animation box office, Chinese mainstream CG production studios. And he analyzed the massive challenges and difficulties that Chinese CG industry faced.Kenny Zou, the CEO of RAYVISION, showed FoxRenderfarm's cloud rendering solution. He told us why the CG artists use cloud rendering and why choose FoxRenderfarm's cloud render platform by elaborating the difficulties of both VFX and 3D animation production. He also showed splendid animation films rendered by FoxRenderfarm.Tuan Haji Burhanuddin, the CEO of Les'Copaque Production, shared his precious experience in his career. His topic is "IP Creation: Between Failure & Success". He introduced business model of Malaysian animation industry, analyzed IP creators and its challenges and highlighted that "content is the king" is the key to success of IP creation.Rick Xu, the chair of ACM SIGGRAPH Shenzhen chapter, used vivid charts to show gross and profit in Chinese animation market, users and grow rate in Chinese game industry, mobile game market share and eco-system of CG outsourcing market in China, thoroughly analyzed the whole CG industry outsourcing market in China. T.A. Yeep hosted the roundtable and asked speakers a few questions about culture differences between Malaysia and China, expectation from Malaysia animation studio, expectation from Chinese investors and outsourcing companies, type of collaboration that would work. The audiences also asked questions actively and shared their own valuable experiences. After the conference, all the guests were even not willing to leave, they appreciate this precious opportunity and hope to learn more experience and exchange more ideas with each other.
---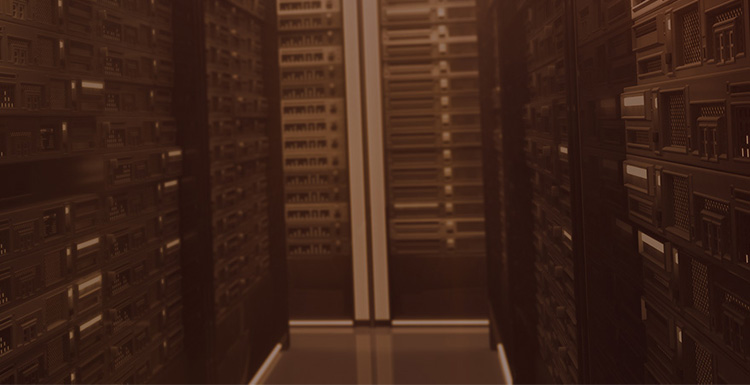 RAYVISION Offers Its Clients a Variety of Pricing Options Along With a Free Trial
The cloud rendering services previously known as Fox Renderfarm, have rebranded themselves as RayVision. They now offer their clients a variety of suitable and affordable pricing options along with a free trial.Their pricing system has been called "remarkably accurate" by clients; and studios find it easier to trust them with their graphics because never charge for unsuccessful jobs. The website itself has a "Calculate Your Cost" section, which allows clients to calculate their prices by entering their rendering time per frame, the number of frames and the unit price. This transparency in pricing has made it easier for them to build a reputation and ensure a good customer base.Their pricing is divided into three categories to make the whole process easier for the clients. A VIP customer is charged $0.57 per node, per hour. Gold customers are charged $1.03 per hour, and ordinary customers are charged $1.36 per hour. The company personally claims that their charge is accurate up to seconds. Furthermore, for rendering film class projects; it offers further discounts, the details of which are available on the website.Image and video rendering projects generally require a high level of accuracy, and the quality expectations of the client are also quite high. Ray Vision aims to address this concern by allowing the clients to assess their services through a free trial. This makes it much easier for the clients to understand if their expectations will be met.A spokesperson for the company was reported to have said, "Our company has an exceptionally client centric approach. We view each of our customers as individuals and we make sure that their expectations are met. We understand that they are the most important part of our business and make sure that they are satisfied, in terms of price, quality and customer services." About the Company: Rayvision was formed in 2010, and was the first company to offer a cloud rendering platform to customers. In fact, the company is known to have pioneered "self service cloud rendering". The internet technology company specializes in cluster rendering, parallel computing technology, and provides the computing services needed for cloud rendering. Some of the company's reputable customers include DreamWorks, SKG, Magic, and American Industrial Light.
---
You Know That TITANIC Was Rendered by LightWave?
LightWave 3D is a cost-effective 3D animation software developed by an American company NewTek. It's one of the most important 3D animation software in the industry.Due to LightWave's easy-to-use and powerful functions in biological modeling and character animation, LightWave 3D is widely used in the filed of film, television, advertising, games, animation, etc. LightWave 3D's rendering module is based on ray tracing and radiosity, which makes its rendering quality perfect. So, LightWave 3D is popular with animation studios, film and television VFX studios and game developers.The magnificant ship model in Hollywood blockbuster "Titanic", the special effects in "Red Planet", the game scenes in "Dino Crisis 2" and "Resident Evil - Code: Veronica"...they are all produced by LightWave 3D.Fox Renderfarm is applicable to LightWave! Fox Renderfarm has numerous rendering nodes and huge storage, they can provide a lot of servers as what customers need and save much rendering time for the projects. Fox Renderfarm's powerful technical team can make different rendering solutions according to customers' requirements. Customers can put more time and energy on artistic creation.Now, let's look at what Fox Renderfarm cloud rendering support: 1.Support multisequencing rendering 2.Support freely choosing scenes 3.Support enabling pipeline settings by force 4.Support LightWave_2015.3, other versions can be configured according to customers' requirements 5.Support Lightwave Render and Lightwave Arnold Render 6.Support Non-ABCD drive path 7.Rendering resolution and output format can be set by filesAt last, enjoy some pictures rendered by LightWave!
---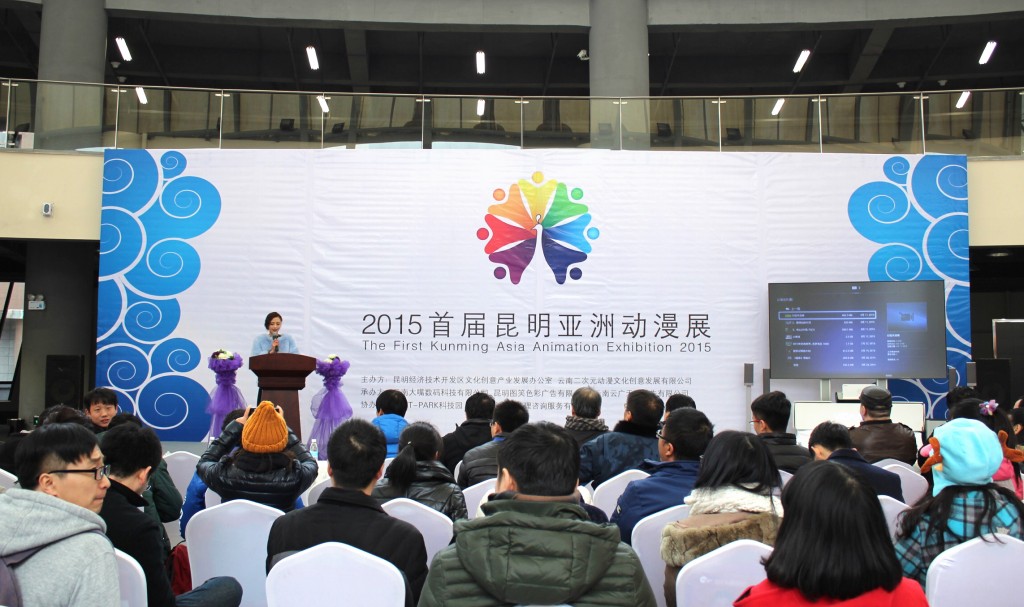 First Kunming Asia Animation Exhibition, Enjoy ACGN World With RAYVISION!
2015-12-25
Kunming Asia Animation Exhibition
First Kunming Asia Animation Exhibition 2015 was held on Yunnan Ziyun Qingniao Culture & Creativity Exhibition Park from December 17th to 20th. Despite its reputation for "Spring City", Kunming was attacked by cold rain and snow, but which didn't affect ACGN (Animation, Comic, Game, Novel) fans' enthusiasm for participating this grand animation exhibition.Themed by "Animation + Tourism", this exhibition was divided into two areas: Professional Exhibition Area and Animation Exhibition Area.Professional Exhibition Area attracted many famous animation, game and Internet companies in Asia to join the exibition. As an outstanding representative of "Internet Plus" Movie, Rayvision participated in this exihibition with several Korea's top film companies, and attended summit forum and enterprise roadshow with local companies, which aimed at promoting the exchange and cooperation with domestic and overseas companies.As a backstage hero of Oscar Best Animated Short Film, Rayvision introduced the cloud rendering knowledge and the production procedures of filmes and animations to the exhibitors and animation fans. Their typical rendering projects on the big screen attracted lots of visitors, including Mr. Hublot , the winner of 86th Academy Award for Best Animated Short Film; Baahubali , an Indian top-grossing movie of 2015; Dragon Nest and The Three Pigs and the Lamp , the cartoons produced by Mili Pictures; 10,000 Years Later , a cartoon work of Yili Animation Studio; Ribbit , an animation of Kartun Studios from Malaysia; Krrish 3 , effects by Indian famous company Red Chillies VFX, etc. Mr. Hublot 's mystery, Baahubal i 's gorgeous scenery, Dragon Nest 's magic adventures, Robb Rabbit 's superb pingpong skill...these well-made high level animations and movies with extremely cool special effects drawed the attention of all the visitors at Rayvision exihibition area. At Animation Exhibition, Cosers from different places gathered together to provide a fantastic Cosplay show. Regardless of the cold weather, they dressed in light clothes of different splendid comic characters. At that moment, the exihibition area turned into a wonderful ACGN World.
---
Recommended reading
---
How to Render High-quality Images in Blender
2020-03-09
---
Top 9 Best And Free Blender Render Farms of 2023
2022-05-09
---
Revealing the Techniques Behind the Production of Jibaro "Love, Death & Robots", Which Took Two Years to Draw the Storyboard
2022-06-10
---
How to Render Large Scenes with Redshift in Cinema 4D
2019-10-15
---
Top 10 Free And Best Cloud Rendering Services in 2023
2022-06-24
---
Top 8 After Effects Render Farm Recommended of 2023
2022-07-07
---
How to Reduce Noise in Corona Renderer - Corona Denoising
2019-05-15
---
Arnold\ V-Ray\ Octane\ Conora\ RedShift, Which Is The Best 3D Renderer?
2019-04-15
---
Partners