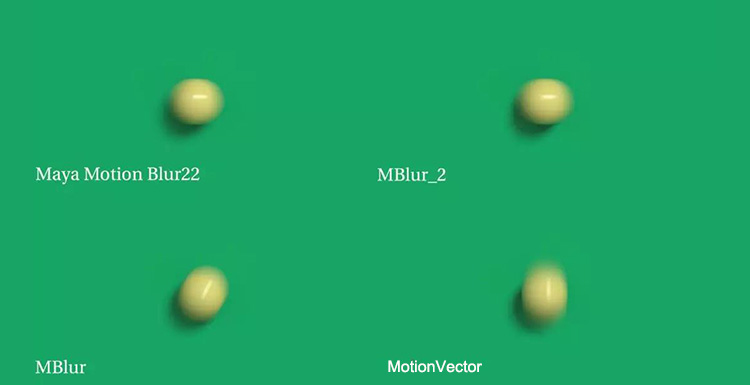 Maya 2018 Arnold's Method of Making Motion Vector Blur in AOV Channel
Step 1: Creating the ball as a simple animated scene. Step 2: Turn on motion blur: Render a reference to motion blur. Step 3: Follow the method given in the official Arnold documentation: Change the camera's Shutter Start and Shutter End to 0.5 (why changed to 0.5 because my motion blur type is Center On Frame). Step 4: Create a channel for AOV motion blur: Here I will create two motion blur channels: The first is the motionvector channel that comes with Arnold; The second is to use the custom motion vector AOV of motion vector shader (giving the aiMotionVector material in the AOV channel). Cloud rendering note: MBlur is named according to your preference. The setting of aiMotionVector was wrote in the previous article. Step 5: Render this image to see two motion blur conditions. It can be seen that both the motionvector and MBlur motion blur channels in our AOV channel are in the wrong direction. Step 6: Next I will officially explain how to solve this problem: From the beginning. A: Turn on the Motion Blur button in the render settings: I chose the Center On Frame mode here. B: Change the Shutter Start and Shutter End in the camera Arnold attribute to 0.5, respectively, corresponding to the Center On Frame mode. (Note: When rendering the motion vector AOV, the camera Shutter Start and Shutter End should be the same value.) C: Create a new MBlur_2 channel in AOV (to compare with the previous MBlur.) D: Open the material editor and find the two nodes aiMotionVector and aiVectorMap under Arnold's material panel. 1) Connect the outColor of the aiMotionVector node to the input of the aiVectorMap node. 2) Then connect the outValue in theaiVectorMap node to the DefaultValue in the Shader property of the MBlur channel in AOV. 3) Change the XYZ mode of the Order in theaiVectorMap node to YZX mode and remove the hook of the tangentSpace. 4) In the aiMotionVector node, enable Encoding Raw Vector. E. After the above steps are completed, start rendering the image and view it in Nuke. As shown in the figure: Maya's default motion blur is basically the same as the MBlur_2 channel we made in AOV, and the motion blur adjusted by Nuke is basically the same. Of course, I also found a bug in the Arnold renderer, its motion blur channel does not solve the shadow of motion blur, there can be seen in a big picture that cloud rendering attached below.
---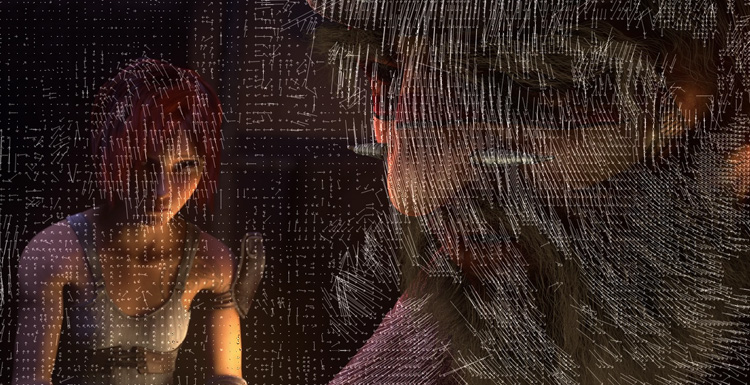 Arnold Renders Motion Vector Channel
Today render farm are talking about another way to implement the correct Arnold motion vector channel. Step 1: Turn on Motion Blur Step 2: Manually create an MBlur channel (named according to your preferences) Step 3: Create two nodes aiUtility and aiMotionVector respectively Tick aiMotion Vector's Encode Raw Vector Assign aiMotionVector to aiUtility's color Change aiUtility's Shade Mode to Flat Step 4: Change Shutter Start and Shutter End to 0.5 under the camera property Arnold menu that you are rendering. This ensures that the rendered material layer is free of motion blur and that the AOV channel has the correct motion vector channel. Cloud rendering give you a note: The values of Shutter Start and Shutter End under the camera properties for the three motion blur modes.
---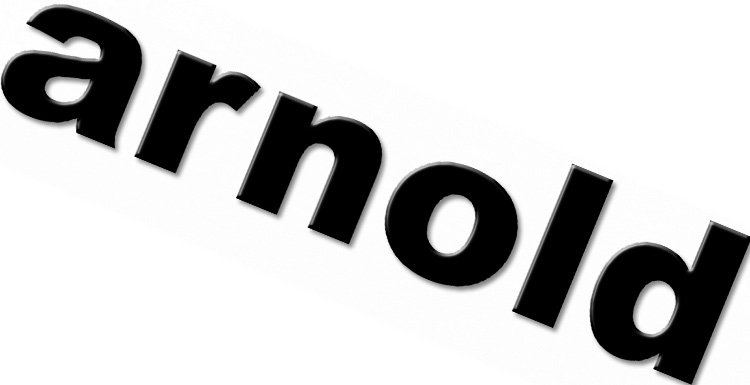 Arnold Render Farm | Fox Render Farm
Fox Renderfarm is a global technology company specialized in cloud computing services for rendering in entertainment industry. We supports most popular 3D software, renderers and plugins all over the world, like 3ds Max, Maya, Cinema 4D, SketchUp, Blender, LightWave, V-Ray, Redshift, Corona, and more. Supported internal and external plugins for 3ds Max, Maya, or Cinema 4D are integrated to our Arnold support. GPU & CPU rendering are both available in arnold render farm. Fox Renderfarm fire up thousands of rendering nodes instantly, high availability, no waiting necessary, easy to use, refers to MPAA security standards, also a flexible render farm pricing for you. The more reason you choose us in arnold render farm are below: The partner of Oscar winning production teams. With Hollywood level production experience for years. 24/7 Live customer care & technical support. Response time: 10-15 mins. Contact available via Skype/Email. As low as $0.04 per core hour Volume discounts available up to 60%. Fox Renderfarm has an outstanding team with over 20 years' experience in CG industry. Team members are from Disney, Lucasfilm, Dreamworks, Sony, etc. With professional services and industry-leading innovations, they serve leading special effects companies and animation studios from over 50 countries and regions, including two Oscar winners. In 2015, Fox Renderfarm formed a global strategic partnership with Aliyun (Alibaba Cloud Computing) to provide global visual cloud computing services. Get $20 free trial to register and rendering your artwork online now!
---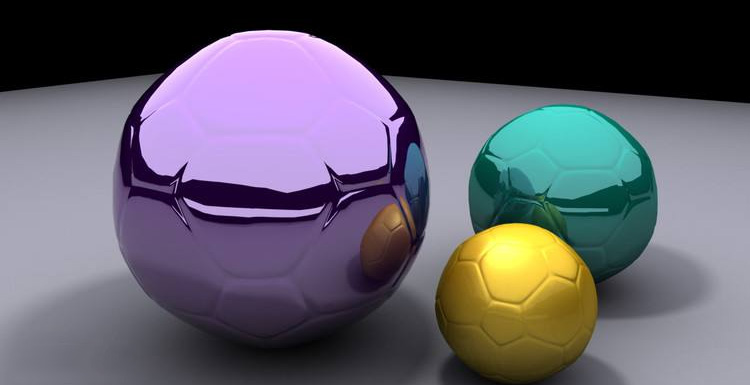 How To Quickly Create An Object Id For Arnold For Maya
To create **Arnold**'s object ID in Maya, you need to assign the material ball separately. If you consider the Displacement, we need to manually connect the displacement to the SG node of the ID's material ball. Here's how to quickly assign an object ID. 1. Switch the **Arnold** Translator property under the **Arnold** menu in the Object Attribute to Mesh Light. 2.Change color in R, G, B value you need. Exposure changed to 20, considering the brightness of self-illumination, you can increase it. Check Light Visible Remove the Cast Shadows' hook (do not let it produce shadow) Change the parameters such as Diffuse, Specular, sss, Indirect, and Volume to 0. Everyone knows that this is the self-illuminating property of the object, so first we have to let the object show its intrinsic color, all need to check Light Visible. Secondly, since it is self-illuminating, it will definitely affect the surrounding environment, so we need to turn off the self-illuminating Diffuse, Specular, sss, Indirect, Volume and other attributes, while not letting it produce shadows, remove the Cast Shadows hook.     And this method also fully considers the displacement, Normal and Bump.  (This method may not be used in the new version of **Arnold** and layering with Render Setup. The new version of Aronld has a crypto method for distinguishing IDs.) 
---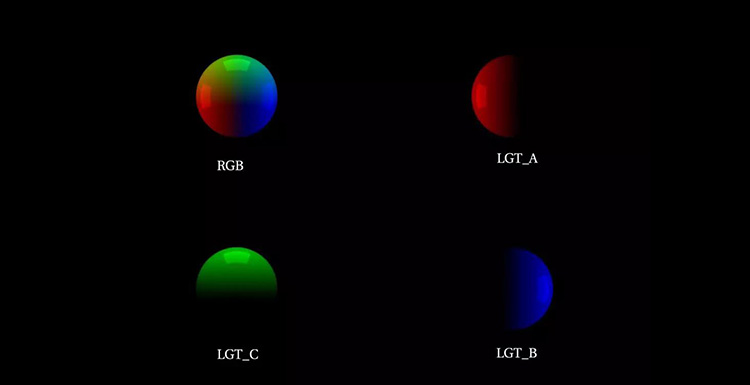 The Method to Make LightGroup of Arnold 5.1
The method of Arnold 5.1's LightGroup is not the same as the previous version. I remember that the LightGroup property was added to the light at the beginning. This method only works for the alshader's shader, and then the light property bar is added in the AOV Light Group column, add LightGroup1 by ourselves in the AOV attribute, and apply the<L.'LightGroup'> command. After the Arnold 5.1 version, it was found that this method has failed. Even if you add the <L.'LightGroup'> command to AOV, still not working. Next, let me talk about how Arnold 5.1 makes LightGroup. The first step is to create a light. In the AOV Light Group property column of the light, give it a name that you want of this LightGroup, I name it LGT_A here. The second step is to add the RGBA (cloud rendering note that, it is must in uppercase) channel to the AOV channel. Why should we add the RGBA channel? Because I found that only the RGBA channel has its Light Group List property bar showing its effect. If you add a LightGroup channel, you will find that this property is in the closed state, and this RGBA must be uppercase, quite fucking. Then enter the RGBA channel properties and select the LightGroup you added to the Light Group List option. My scene made 3lights, so there are three. LightGroup appears after the rendering below. Here is the rendering of render farm test:
---