Two Important Things Zync Render Users Need to Know
We are sorry that Zync Render has to officially shut down on June 1, 2021, the cloud rendering services provided by Google Cloud. Since the chaos that has a huge impact on the 3D industry worldwide caused by the pandemic, Fox Renderfarm strongly believes that every contributor in the industry matters, and we never see other cloud render farms as competitors but teammates to make this industry robust and vigorous. What Should Zync Render users do to avoid losses as much as possible and continue their cloud rendering easily after the change? Here are 2 pieces of advice. 1. Be aware of 2 special dates Zync has stopped accepting new users and halted new development since June 21, 2020, which means the software and plugins support and maintenance provided by the render farm cannot be up to date. Below are software versions supported by Zync Render. If you cannot find the versions of your software and plugins, we recommend you could find an alternative choice, and Fox Renderfarm is deeply committed to supporting CG Artists and making cloud rendering accessible to everyone around the world. We support a huge number of main 3D software and renderers. 3ds Max !v-ray for 3ds max render farm Arnold Standalone!Arnold Standalone Cinema 4D!cinema 4d render farm Houdini!arnold for houdini render farm Maya!v-ray for maya render farm Nuke!nuke render farm V-Ray Standalone!V-Ray StandaloneThe official shutdown date is on June 1, 2021. Before that, you'd better log in to your Zync Render account to check your projects left and do the backup just in case of asset losses. 2. Choose Zync Render AlternativesWe sincerely advise you to try Fox Renderfarm. Besides the wide-range software and plugins support, 24/7 customer service, dedicated TD and customer support, and flexible pricing scheme which we've always been insisting on, recently Fox Renderfarm has initiated a program called Evergreen Program especially for new users. Accomplish your first top-up and you could get a free render coupon and even a Gold Membership for three months. The more you recharge, the more you save.!Two Important Things Zync Render Users Need to Know 9*New User: User registered in 2022 who is ready to accomplish the first top-up.Plus the $25 free trial for new users, it is really worth trying to see if Fox Renderfarm is the right choice for you.Happy render** and keep creating, because in creating, we are each other's inspirations and support.
---
一番使いやすいクラウドレンダーファームはどれですか?
2021-01-21
Best cloud rendering services
クラウドレンダーファームは結構ありますが、どれを選ぶか常に迷う可能性があります。 アジア最大のオンラインレンダーファームとしてFox Renderfarmをおすすめの理由は以下のとおりです。Fox Renderfarmは、24時間サポート、OSCARのサポートチーム、大規模なレンダーマシン、ハリウッドのセキュリティを備えた強力なレンダーファームです。経験豊富なサポートチームは、すでに世界中の何百ものプロジェクトをサポートしていました。Fox Renderfarmのサポート部門にはCG業界で20年以上の経験を持つスタッフによる優れたテクニカルチームがあります。 チームメンバーは、ディズニー、ルーカス、ドリームワークス、ソニーピクチャーズなどでの製作経験者で様々な局面で適切なアドバイスを行うことができます。このようなプロのサービスと業界をリードする革新的なチームによって、50カ国以上の主要なVFX会社とアニメーションスタジオをサポートしています。Fox Renderfarmは、2015年にAlibaba Group(NYSE:BABA)と、2018年にLegend Capitalとグローバルな戦略的ビジネスパートナーシップを形成し、グローバルなビジュアルクラウドコンピューティングサービスを提供しています。 強力で安全なレンダーファームサービスFox RenderfarmはRayvisionの海外向けのクラウドレンダーファームです。Fox Renderfarmは業界をリードするクラウドレンダーファームの1つです。2011年以来、Fox Renderfarmは、その高品質のパフォーマンス、厳格なセキュリティ保護、優れたカスタマーサービス、柔軟な価格設定で高い評価を得ています。!Which-One-Is-The-Best-Cloud-Render-Farm カスタマイズレンダリングソリューション!Which-One-Is-The-Best-Cloud-Render-Farm クラウドレンダーファームの利点!Which-One-Is-The-Best-Cloud-Render-Farm 最高の強力なクラウドレンダーファームサービス!Which-One-Is-The-Best-Cloud-Render-Farm プロジェクト向けの強力なクラウドレンダーファーム!Which-One-Is-The-Best-Cloud-Render-Farm1. 高速転送技術Raysyncを使用して超高速のファイル転送2. プラットホームは、Windows、Mac、およびLinuxに対応3. ほぼ、100%の稼働率を誇る高いファーム稼働率4. 米国TPN認定のクラウドサービスです5. I / Oでの速度低下を回避するためにSSDストレージを採用 対応しているソフトウェアとプラグインFox Renderfarmは、主流のCGソフトウェアとプラグインのほとんどを対応しています。!Which-One-Is-The-Best-Cloud-Render-Farm柔軟なクラウドレンダーファームの価格!Which-One-Is-The-Best-Cloud-Render-Farmプロのカスタマーサービス&技術サポートチームFox Renderfarmのプロのカスタマーサービス&技術サポートチームはお待ちしております!!Which-One-Is-The-Best-Cloud-Render-FarmFox Renderfarmは、セキュリティ面では万全の備えをしています!Which-One-Is-The-Best-Cloud-Render-Farm Fox Renderfarmでレンダリングされた作品の一部!Which-One-Is-The-Best-Cloud-Render-FarmFox Renderfarm**本当に最高のレンダリングファームであるかどうか疑問に思われるかもしれません。試してみて頂くとすぐにわかります。
---
Fox Renderfarm, Your TPN Accredited Cloud Render Farm**
Fox Renderfarm has reached another milestone in the year 2022. With the relentless efforts and commitment to build a more secure cloud render farm that better protect the privacy of our beloved customers, Fox Renderfarm has successfully completed MPA's Content Security Best Practices and officially become a TPN Trusted Partner! !Fox Renderfarm has completed the annual TPN assessment process for 2022 What is TPN?The Trusted Partner Network (TPN) is owned and managed by the Motion Picture Association (MPA) a leader in third-party entertainment industry assessments. MPA is a non-profit American trade association with the goal of promoting effective copyright protection, reducing piracy, and expanding market access. As one of the most authoritative film and TV content protection corporation, TPN assessment is well acknowledged by conglomerates like Walt Disney Studios, Universal City Studios, Warner Bros., Netflix Studios and so forth.!Fox Renderfarm Has Completed The Annual TPN Assessment Process For 2022 1!Fox Renderfarm Has Completed The Annual TPN Assessment Process For 2022 2 Why Do We Need TPN?Content and data security have always been a global concern in the movie and TV industry, especially after a serial high-profile pre-release leaks in 2017. Those included the theft and release of "Orange Is the New Black" season 5 episodes from an audio post-production firm and an episode from "Game of Thrones" season 7 that was traced to employees at a data-management vendor working with 21st Century Fox's Star India. The hacking nightmare continued after Netflix refused to pay the requested ransom. The hacker group The Dark Overlord uploaded much of "Orange Is the New Black" Season 5 online through illegal file-sharing service and kept posting arrogant and even scolding messages online. Huge damage was caused to Hollywood's major production studios and to the health of the whole industry.Trusted Partner Network (TPN) is a new, global, industry-wide film and television content protection initiative. The TPN program helps companies prevent leaks, breaches, and hacks of their customers' movies and television shows prior to their intended release and seeks to raise security awareness, preparedness, and capabilities within the industry. It functions as a global clearinghouse that will set security standards for entertainment production and distribution companies. Partners who pass an independent assessment conforming to those industry best practices will be listed as "trusted partners" in the TPN directory. "Creating the films and television shows enjoyed by audiences around the world increasingly requires a network of specialized vendors and technicians," MPA chairman and CEO Charles Rivkin said in a statement. "That's why maintaining high security standards for all third-party operations — from script to screen — is such an important part of preventing the theft of creative works and ultimately protects jobs and the health of our vibrant creative economy." How Does TPN Work?The TPN assessment process is highly rigorous with detailed security requirements on the physical security, asset management, content life-cycle, enterprise security, risk assessment, vulnerability management, security operations and incident response, policy & procedures, human resources processes, and most importantly, infrastructure. Moreover, the assessed Vendors are required to do the annual re-assessment every year to continuously improve the security system to better meet the TPN assessment standards. The assessment reports are shared within the TPN platform and can also be shared with existing and potential customers at the vendor's discretion. Fox Renderfarm x TPNFox Renderfarm's mission is to be the best cloud render farm with powerful render capacity, thoughtful customer service, secure data protection and flexible pricing scheme. "Your governance program (i.e. Management System) was impressive. It was very thorough from a policy and procedure perspective," Mr. James Bourne, TPN Assessor, commented, "Fox Renderfarm has adopted and implemented the MPA's Content Security Best Practices with precision...you are now TPN Accredited." As a TPN-accredited Partner, Fox Renderfarm will persist its steps to enhance the cloud rendering solutions to be more customer-friendly and also be one of the safest.
---
Tutorial: Fox Renderfarm Mini Program in WeChat
2019-08-09
Fox Renderfarm Mini Program
Big News! Fox Renderfarm Mini Program in WeChat is released!Now you can track your jobs through Mini Program more efficiently. = How to open = 1. Visit Fox Renderfarm official websiteWelcome to visit Fox Renderfarm official website. Firstly, if you have an account in Fox Renderfarm, then you can sign in directly. If not, please have a registration firstly, only in few minutes, and you will get a render credit in US $25 after you have finished the registration.!Fox Renderfarm Mini Program in WeChat-0 !Fox Renderfarm Mini Program in WeChat-1Scan with WeChat and login. (Way 1)!Fox Renderfarm Mini Program in WeChat-7(Way 2)!Fox Renderfarm Mini Program in WeChat-8Confirm the requesting of the access to Mini Program.(Way 1)!Fox Renderfarm Mini Program in WeChat-9(Way 2)!Fox Renderfarm Mini Program in WeChat-10Then you can use WeChat to track jobs on your phone.!Fox Renderfarm Mini Program in WeChat-11 2. Wechat SearchSearch "Foxrenderfarm" in WeChat.!Fox Renderfarm Mini Program in WeChat-12 = Function of Mini Program =After login, click the upper left corner and choose the rendering platform. !Fox Renderfarm Mini Program in WeChat-13!Fox Renderfarm Mini Program in WeChat-14Click the job, it can be started or stopped at any time. !Fox Renderfarm Mini Program in WeChat-2!Fox Renderfarm Mini Program in WeChat-3You can also check the frame task details and render parameter in the Mini Program.!Fox Renderfarm Mini Program in WeChat-4 !Fox Renderfarm Mini Program in WeChat-5 Here we go! Let's scan with WeChat and monitor your jobs.
---
The Best Cloud Rendering Service Provider
You may be always confused which render farm can support the best cloud rendering services for you or your company? Let me introduce Fox Render**farm to you. As the leading cloud rendering service provider in the CG industry, Fox Render**farm has earned a good reputation for its quality performance, strict security protection, great customer service, and flexible pricing scheme. Now, we here to show part of the reviews from Fox Render**farm's customers and partners. We hope the reviews from others can help you to choose the best cloud rendering service provider for yourself. Three RobotsBlow Studio"The animation was a challenge because we had to animate about 120 shots mixing styles. We had to invest a lot of effort in this area in order to take forward the project.Another challenge I would like to highlight is the making of a realistic talking cat. Everything required the highest quality to make this character credible. The cat was the most complicated character of this episode and we are very proud of the result."Spanish animation studio Blow Studio. Upin&Ipin: Keris Siamang TunggalLes'Copaque Production Sdn. BhdThe technical team of Les' Copaque Production greatly praises the high-quality rendering service. They said: "We are very satisfied with Fox Render**farm's 24/7 real-time technical support, reliable download and upload speed, the user friendly webpage interface, and very simple desktop client app for our alternative option. For example, we have some frames that took 3 days to render locally, and after we submitted to Fox Render**farm's cloud rendering platform, it was completed in 2 hours, which greatly saved our time and budget. More importantly, the reliable and quality rendering also guarantees the quality of this film." Katapix Media:Carlos Duque"One of our biggest concerns was render time, since we are a small company and we knew this was going to be super render intensive, so we looked for a reliable render service, tried a bunch, and ended up picking Fox Render**farm, because their price/benefit are more important, their staff was there for us 24/7 not via email or forums, we actually had direct contact with our account manager and a group of TD's willing to help us regardless of the hour. It was an overall great experience to work with them and we still use Fox Render**farm as our sole render solution." The ShipmentThe director Bobby balaFox Render**farm has provided rendering power with significantly discounted rate for this film which is over 40,000 frames. Bobby mentioned in the interview that "Fox Render**farm was critical to the success and completion of our film 'The Shipment'. Their customer service was excellent and their render system was very reliable and user friendly. After many unsuccessful experiences with other rendering services, we were grateful to find Fox which surpassed our expectations. Without their affordable rendering options, we would not have been able to complete our independent sci-fi film which has recently been chosen as an official selection at the prestigious Tribeca Film Festival in New York." Mr. HublotLaurent Witz, filmmaker of short films."As a small studio of 3D animation film in France, we need a lot of computing power to show our originality. This requires a great number of computers than those used in the studio. Computer rendering cannot be finished without external support. Finally, we find RAYVISION." Howard Lovecraft 3ArcanaStudios:SeanPatrickO'Reilly"Sean Patrick O'Reilly said that Fox Render**farm's flexible nodes arrangement, cost-effective product, and 24/7 online customer service perfectly complement the infrastructures and facilitate independent studios' production process, like us . It is reported that the film "Panda vs Aliens", directed by Sean Animation Studio founder Sean Patrick O'Reilly and directed by Stan Lee and Gill Champion, is now in production and is expected to be released in China in 2019. Sean Patrick O'Reilly said that he hopes to work with more Chinese production companies to provide more high-quality works for the audience." ShadowPIXOMONDO"As the special effects producer of 'Shadow', PIXOMONDO made great efforts and constantly modified and communicated in the production process to achieve the final result. Fox Render**farm, which provides cloud rendering support for 'Shadow', also provides powerful technical support for the perfect visual rendering of the film." Boonie Bears: Blast into the Past "There are also rendering machines in the company. Before the scene is rendered, the technicians will avoid the repeated submission and rendering invalidation by splitting and assembling the rendering task. When the internal render** farm can't meet a large number of rendering requirements, some parts of the rendering task will be submitted to Fox Render**farm, maximizing the use of rendering resources to ensure completion in the cycle. Fox Render**farm can provide a large number of rendering clusters, allocate nodes at any time, and provide timely technical support to complete project rendering on time." Production director Qiang Wang commented." Isotropix"We're thrilled to partner with the Fox Render**farm team! It's great to see that Clarisse is now part of their offer. Fox Render**Farm is a very serious company owning a large number of render nodes. It gives our customers a lot a flexibility as Fox Render**Farm provides them with a quick and easy access to a huge rendering power!"For more Fox Render**farm customer reviews.
---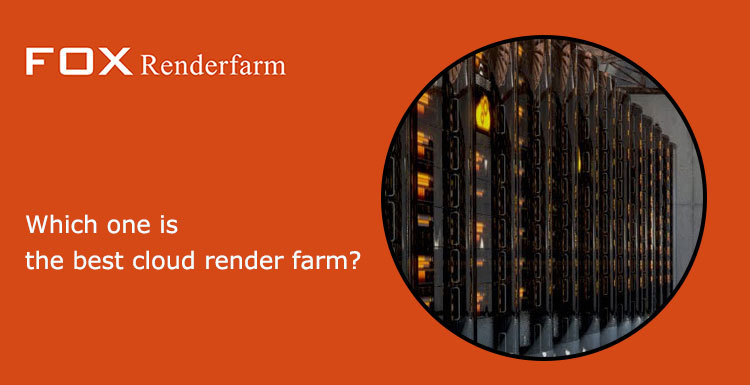 Which One Is The Best Cloud Render Farm?
There are a lot of cloud render farm, and you may be always confused which one to spend your money at. Here are the reasons why you should choose Fox Render**farm as your best online** render farm.Fox Render**farm, your powerful render** farm with 24 Hours support, OSCAR service team, massive render nodes, and Hollywood security.Their experienced technical team has already supported hundreds of projects around the world.Fox Render**farm has an outstanding team with over 20 years of CG production experience. Team members are from Disney, Lucasfilm, Dream works, Sony, etc. With professional services and industry-leading innovations, they serve leading special effects companies and animation studios from over 50 countries, including two Oscar winners. Fox Render**farm formed a global strategic business partnership with Alibaba Group(NYSE: BABA) in 2015, and Legend Capital in 2018 respectively to provide global visual cloud computing services. Powerful & Secure Render Farm ServiceFox Render**farm is a leading cloud rendering service provider in the industry. Since the operation in 2011, Fox Render**farm has earned a good reputation for its quality performance, great customer service, and flexible pricing scheme. To build a more secure cloud render farm that better protects the privacy of our beloved customers, Fox Render**farm has successfully completed MPAA's Content Security Best Practices and officially become a TPN Trusted Partner! Customized Rendering Solution Advantage of cloud render** farm The Best Powerful Cloud Render Farm Service Powerful Cloud Render Farm for Project Submission1. No software installation needed, freely submit a project at any time, anywhere.2. Available to use on Windows, Mac, and Linux.3. The rendering service availability is up to 99.99%.4. Refers to MPAA security standards.5. Possesses a massive SSD storage system to solve the I/O bottleneck. Supported Software & PluginsFox Render**farm supports most of the mainstream CG software and plugins.!Supported software and plugins by Fox Render**farmFlexible Cloud Render Farm Pricing!which one is the best cloud render farmDedicated Service TeamFox Render**farm's professional and dedicated customer service & technical support team are waiting for you!Fox Render**farm is Absolutely  Secure& Confidential for Customers Parts of projects rendered with Fox Render**farmWell, you might still wonder if their platform is really the best render** farm and cloud rendering service, then just have a free trial, you will know the answer right away.
---
Involving the difference between offline and instant rendering
Involving the difference between offline and instant/ real time rendering.The rendering of animated movies is very inspecting the hardware level. Generally, it is cost a long time in the industrial-grade cluster workstations, always several hours to several weeks. Then, the final works to the audience is ok.The quality of an animated movies is high. There are a lot of 2K and 4K works. It is not a problem to show on IMAX. It is depend on hardware devices and the long time rendering.The rendering of the video game is different. When the player is sitting next to the game, it must complete one frame in tens of milliseconds.Game rendering, including mobile and PC games, the screen is no bigger than the screen of the theater, so the requirements are much lower, generally will not exceed the mainstream TV level, so we describe a high-definition game will often admire "Smell the aroma of the graphics card", mobile games and PC games are the same, playing games is actually playing a graphics processing unit (GPU).The difference of engineAnimated movies rendering pursues reality, using global light source, real-time calculation of particle effects and fluid effects.Video game rendering generally uses pre-optimized models and material compression techniques, simple local light sources. However, the excellent story video game is another thing, it needs to be downloaded separately, just like watching in the video.The above is the difference between animated movies rendering and video games rendering.Let's talk about the difficulty of film and television rendering.Usually 2K movies use an rendering time of about one hour per frame, while Hollywood mainstream movies have resolutions of 2K, 4K, 6K, and 8K, and each quality time will increase by four times.If the scene involves complex calculations such as particles and fluids, a frame may take more than 10 hours of rendering time.The huge cluster of render farm solves this problem well. Its mode is similar to that of conventional cloud computing, where 3D programs are rendered in remote servers, and user terminals access resources through high-speed internet access via the web or clients. The instruction is sent from the user terminal, and the server executes the corresponding rendering task according to the instruction (allocating multi-node multi-frame simultaneous rendering, which will greatly shorten the rendering period), and the rendering result picture is transmitted back to the user terminal for display.The cloud render farm can be understood as a high-performance cloud computing cluster system (thousands to tens of thousands of high-performance rendering nodes).
---
CG Tech Summit Franchise-India: Animation Outsourcing or Global IP?
With the aim to facilitate the communications between CG professionals all over the world and the successfully kicking off of CG Tech Summit franchise in Malaysia, Fox Renderfarm extent its enthusiasm to Mumbai, India. On Sep.20th, 2018, the "Technology Inspires Art"- CG Tech Summit (Animation Technology Sharing and Sino-India Cooperation Signing Ceremony) organized and hosted by Fox Renderfarm was successfully held at the Ramada Plaza Palm Grove in Mumbai. The event brought technical knowledge to the CG expert from both China and India, It also helped to boost the depth of cooperation between the two countries.!CG Tech Summit Franchise-India Animation Outsourcing or Global IP -1With the present rapid development of the CG production industry and the intensification of globalized labor division, international cooperation has been encouraged gradually. We all have witnessed the boosting of India film industry since 2005: tons of widely recognized films created, over 3 billion dollars annual production value in 2010, gradually improved production quality, and the diversified storyline. All of the above have set a mind-blowing example for film industry all over the world.As one of the largest cloud rendering farms in the world, Fox Renderfarm serves the world's leading film and television companies' animation production, especially with companies in India. Fox Renderfarm's powerful cloud computing skills have provided high-quality rendering support for many well-known films, reducing costs and increasing output. In the past quarter, Fox Renderfarm's home-made movie box office accounted for one-third of the box office of domestic cinemas in the same period, and together with SIGGRAPH CAF and its Shenzhen branch, successfully hosted the first SIGGRAPH animation tour exhibition in China.For the starters of the summit, Fox Renderfam's Marketing Director- Mike Zheng, and Sales Director- Gordon Xiao emphasized the original intention and significance of launching the CG Tech Summit. At the summit, Fox Renderfarm teamed up with the leading Chinese animation production company, Original Force, Bang Bang Pictures, and BaseFX, and specially invited our beloved client in India-Assemblage Entertainment and Gloden Robot Animation to bring together a series of technical expertise sharing for India industry elites. They also conducted on-site interactions, to exchange and discuss in-depth animation production techniques and experiences.Suyi-VFX Producer of Bang Bang Pictures / Topic: VFX Production Management in China!CG Tech Summit Franchise-India Animation Outsourcing or Global IP - 2 BangBang is an entertainment company that brings breakthrough technology to Chinese filmmakers. BangBang enables filmmakers to make VFX films in China by supplying the planning, organization, and management needed to produce Hollywood Quality entertainment.  Bang bang, this pronunciation has a meaning of excellence in Chinese, the VFX Producer- Suyi Liu has demonstrated how Bang Bang Pictures has dedicated in filmmaking technology and project management for years, and extend its excellence to a Hollywood standard in a lower budget and more organized workflow.Zihua-Compositing Manager of Original Force /Topic: Showcase of Troll Hunters Founded in 1999, Original Force has established itself as one of the preeminent animation houses in the video game arena, providing top-quality content services to global clients including Microsoft, Activision, Electronic Arts, Sony, Disney, Rockstar Games, and Tencent. Zihua told that in the process of turning the script into the vivid animation performance, Original Force always adopts the iterative production method which is start from the big direction to the small details. Specifically, they go from script refinement to hand-drawn storyboard, by doing so, convert script into shot language, and then from 2D storyboard to three-dimensional layout in which they determine the camera and the position of the characters, as well as general actions and special effects, to provide a clear direction for later production; animators will create keyframe animations based on the layout to deliver the director an overall sense of what's happening in the specific shots, and we call this stage as "the blocking stage". After the director greenlights the blocking, the animator will continue to sculpture the acting to give life to the characters and complete the animation.Carlos Conceicao-Global Head of DPR in BaseFX/Topic: Tech vs Art: Efficient balance in VFX !CG Tech Summit Franchise-India Animation Outsourcing or Global IP - 3 Base FX is a three-time Emmy Award-winning visual effects and animation company with production studios in China and Los Angeles, they specialize in high-end creature and character animation, fluid and dynamic effects, and photo-real 3D matte painting and set extensions, providing services to Hollywood film companies, producers and top directors in China. Carlos Conceicao elaborated on the team's pursuit of art in the production process and how to grasp the balance of technology and art.R.K Chand-CoFounder and Business Head/Taking Indian Animation IP Global - The Chhota Bheem Story !CG Tech Summit Franchise-India Animation Outsourcing or Global IP - 4 The Indian Animation Industry has been predominantly known as an established Work For Services Hub for global Animation Production for TV, Direct to Home and Feature Projects. Over the last 20 Years, Indian Animation Studios of various Size and strengths have been formidable Production partners in numerous Animated and VFX Heavy Projects which includes some of the biggest Box Office Hits as well as award-winning TV Series globally. But over the last decade, the Original Content Development and IP Creation for both Domestic as well as global storytelling has seen steady growth. The last 5 years have seen exponential growth in the demand for Indian Stories with Original Local Characters in the domestic Broadcasters.R.K Chand said that with the advent of Local and Global Digital Platforms like Netflix, Amazon Prime, VOOT, ALT Balaji etc, the geographical boundaries of the audience is slowly getting blurred which opens a door for Indian Studios to blend the expertise in the Craft of Animated Productions and Original Storytelling to taking Indian Animation IPs going Global. The speed at which Content is consumed driven by rapid penetration of Internet, Low Data Tariffs and Usage of Smartphones clubbed with the youngest Kids-Teen Population in the World, has resulted in India being at the Center of Attention for numerous Content Platforms."The story is Indian-based, but global-minded.">"Max Madhavan-Founder of Assemblage Entertainment/Topic: The Animation Landscape in India: Past, Present, and Future !CG Tech Summit Franchise-India Animation Outsourcing or Global IP - 5 Max Madhavan leads the strategic and business development efforts at Assemblage Entertainment, a premium CGI animation studio working on a global slate of world-class feature films and television content. Max focuses on implementing financing, strategic and organizational best practices to develop the studio to a high international repute and also plays a key role in navigating Assemblage towards content ownership and IP development, in addition to focusing on high-end production services with global partners. Max has successfully turned his speech into a fan meetup, his inspiring speech obtained round and round of applause. The sitting audiences expressed their worship of  Max and concerns on their CG journey to this "God of Animation" in India. Key points of the Question&Answer session are as below:1. How do you differentiate your competitiveness in the industry2. Choose a partner is a long-term decision with numerous elements to consider3. How do I sustain myself in the industry-passion NOT just money,4. Quality level pushing and the price increasing is the tendency of the industry5. Keep struggling: I'm 60 years old and still get energy and space to improveAbout Fox Renderfarm and CG Tech Summit!CG Tech Summit Franchise-India Animation Outsourcing or Global IP - 6As the host of the CG Tech Summit, Fox Renderfarm has always been part of sparking the imagination of CG researchers, artists and professionals who are passionately involving in creating a new generation of computer graphics and interactive techniques. The successful event holding has proved us the right decision we made. After the exploring of India-the big animation outsourcing country who gradually creating their own inspiring IP, WHO is our next stop to explore? With the close speech of our host-Junqi Li, let's expecting our next beautiful rendezvous.
---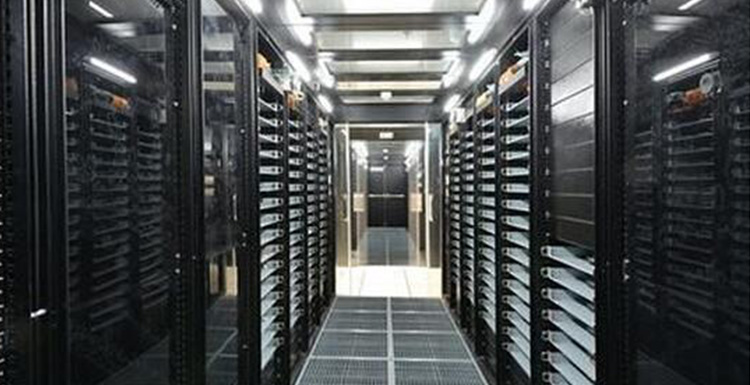 The Top Benefits of Online Render Farms
Having a render farm is essential for computer graphics studio owners today. Technology in the field is advancing at a rapid rate and having the resources to keep up with client requirements is something that CG studio owners should consider.Rendering is one of the main duties that a computer graphic designer is responsible for. Having a proper system and software that performs complex rendering tasks can prove impractical sometimes due to the extensive costs and management it requires.However, the services of an online or a cloud render farm can prove invaluable. Here are some reasons: Easy To UseOnline cloud rendering services are not only a practical option, but they are also very easy to use. Software management and maintenance are handled by service providers thus allowing your time to invest in projects that are more lucrative. All you have to do is access to the cloud render farm through your computer! Time-Saving and Cost EffectiveCompared to the time and money it will take for you to do all the rendering yourself, professional online rendering can help you save company resources that can be put to better use elsewhere. Realistic Visual EffectsThe render farm is software based on complex programming that allows programmers to generate effective visual effects. Outsourcing for these services yields highly efficient, updated and realistic visual effects. Expert engineers and programmers use the latest rendering techniques to create realistic visual effects. Efficient DeliveryConverting the final project in accordance with your format and organizational requirements is a difficult process. However, external rendering services can package and distribute your project according to your required specifications.At Fox Render**farm we offer pioneering self-service cloud computing for rendering, research into cluster rendering, parallel computing technology, and computing services for cloud render**ing.
---
Key Words
Cloud Rendering Farm
|
Annecy Festival
|
MILESTONES
|
Fox Renderfarm
|
Desktop Client
|
Blender
|
Bollywood films
|
Hum3D Contest
|
NVIDIA
|
Silkroad Digital Vision
|
Malaysian Animated Films
|
Indiajoy
|
Art Competitions
|
Architectural Visualization
|
CGarchitect Architectural 3Dawards
|
Best cloud rendering services
|
Render cloud
|
VFX
|
Upin & Ipin
|
Green Book
|
Fox Renderfarm Interview
|
Mission Mangal
|
Kre8tif!
|
Fox Renderfarm Mini Program
|
CG
|
CG Tech Summit Malaysia
|
film works
|
cloud rendering
|
Golden Horse Award
|
Shadow
|
SIGGRAPH Asia 2018
|
Morrigan Flebotte
|
VWArtclub Annual *Contest
|
Asswad Mouhamad
|
animation works
|
IMax Studio
|
Boonie Bears
|
Renderosity
|
Gary S. Kennedy
|
Evermotion Challenge 2018
|
Brian Beaudry
|
Alita: Battle Angel
|
Bobby Bala
|
Mohit Sanchaniya
|
Katapix Media
|
Flying Car Productions
|
Razer
|
The Shipment
|
FoxRenderfarm
|
CG Tech Summit
|
Alpacalypse Productions
|
halloween
|
Hum3d Survial Car Challenge
|
Federico Ciuffolini
|
Ralf Sczepan
|
Iavor Trifonov
|
Clarisse
|
CGTS Malaysia
|
Isotropix
|
C4D
|
Tomasz Bednarz
|
V-Ray
|
Cinema 4D
|
MAXON
|
siggraph caf
|
Evermotion challenge 2017
|
CGTrader Space Competition
|
film of the year
|
Le Anh Nhan
|
Planet Unknown
|
Fox Renderfarm 2017 Achievements
|
CSFF
|
Julio Soto
|
boar 2017
|
Deep
|
SIGGRAPH Asia 2017
|
Chris Sun
|
Glass Cage
|
Making Life of Bri' n Chris
|
anthem studios
|
The Rookies
|
Peter Draper
|
Makuta VFX
|
Baahubali 2
|
CG Competition
|
enchantedmob
|
CG Studios
|
Academy Awards
|
CGVray
|
weeklycgchallenge
|
SketchUp
|
siggraph 2017
|
Chris Buchal
|
SIGGRAPH Asia
|
LightWave
|
Indigo Renderer
|
Rafael Chies
|
V-Ray RT
|
CPU Rendering
|
NVIDIA Iray
|
Chaos Group
|
OctaneRender
|
Redshift
|
STAR CORE
|
CICAF
|
VR
|
Mr. Hublot
|
Ribbit
|
GPU Rendering
|
Linux
|
Monkey Island
|
LuxRender
|
HPC
|
Render Farm
|
Life of Bri
|
WORLD LAB
|
Michael Wakelam
|
3D Rendering
|
Online Render Farm
|
Alibaba
|
Baahubali
|
阿里雲
|
Malaysia
|
VAX
|
Aliyun
|
2015 Hangzhou Computing Conference
|
Oscar
|
SIGGRAPH
|
CGTrader
|
Kunming Asia Animation Exhibition
|
Evermotion
|
RenderMan
|
Categories
---
Fox Renderfarm News
---
Fox Renderfarm Projects
---
Fox Renderfarm Lectures
---
CG Challenges
---
Top News
---
Blog
---
Fox News
---
Fox Talk
---
Trending
---
Recent News List
---
Lyle, Lyle, Crocodile is Scheduled for Release in October (2022 Film)
2022-08-11
---
Fox Renderfarm Supports Forest Pack And RailClone Now!
2022-08-09
---
The Making of "Kagura", A Photorealistic CG Animation Created by Kay John Yim
2022-08-08
---
Watch 'Cars on the Road' of Disney and Pixar on September!
2022-08-05
---
E.D. Films Drops Fictional Animated Short 'Return to Hairy Hill' Trailer
2022-08-05
---
Interview with Ruming Cao, 1st Place of Hum3D Flying Cars 3D Competition
2022-08-03
---
Fox Renderfarmは、2022年の年間TPN評価を終えました!
2022-08-02
---
Blender Foundation Announced that Blender 3.3 Officially Entered Beta
2022-07-29
---
Netflix Drops Stop-Motion Animated Film 'Pinocchio' Official Trailer
2022-07-28
---
Partners
Medias