Ejen Ali, One of Malaysia's Top 3 Animated Films will See You in the Cinema Soon
Ejen Ali: The Movie is an upcoming Malaysian computer-animated spy-fi action film, which is the first film made by WAU Animation, based on their TV animation series, Ejen Ali. After two seasons on the small screen, popular animated science-fiction series Ejen Ali will finally make its cinematic debut on Nov 28 in Malaysia, Singapore and Brunei.
Ejen Ali: The Movie, partner! Fox Renderfarm is always dedicated to promoting the development of high-quality animated films.
The 90-minute film, Ejen Ali: The Movie, tells a story about a brave, 12-year-old schoolboy who becomes an unwitting secret agent for futuristic spy agency MATA. After being accidentally recruited as a spy, Ejen Ali has now grown to embrace his role in secret agency Meta Advance Tactical Agency (MATA) to protect the futuristic city of Cyberaya from outside threats.
The animated film took two years to complete, and cost co-producers WAU Animation and Primeworks Studios RM6.5 million. Both companies expect ticket collections for Ejen Ali The Movie to reach RM20 million.
Usamah Zaid Yasin, WAU Animation's chief executive officer, said that there will be lots of spell-binding special effects and action-packed scenes for whole families to enjoy.
"We certainly try to include lots of Malaysian elements and a local feel to organically include in the movie. It's very Malaysian and this is something we're proud of," according to Usamah.
The Ejen Ali television series has two successful seasons under its belt and has become a popular brand. At the 28th Malaysian Film Festival in 2016, it won for Best Short Animated Film.
In 2017, it won the Best 3D Animation Programme at the Asian Television Awards and it was also recognized as Best 3D Animation Programme or Series at last year's Asian Academy Creative Awards.
Wish the super-popular toon hero Ejen Ali to make a new height with the upcoming feature film and admired by the worldwide audiences.
---
Interview with BoBoiBoy Movie 2, the Highest-grossing Animated Film in Malaysia
3-6 September 2019, Fox Renderfarm participated in Kre8tif! 2019, an annual digital creative content industry event in Malaysia aimed to spark innovation and exploration of major trends across the creative sector. We received a large number of CG enthusiasts and had good communications with them regarding our powerful service.
In Kre8tif! 2019, we were honored to have an interview with Mr. Kee Yong Pin, COO of Animonsta Studios in Malaysia.
Kee Yong Pin
COO of Animonsta Studios
Works:
Animated series BoBoiBoy (2011-2016)
BoBoiBoy Galaxy (2016-present)
BoBoiBoy: The Movie (2016)
BoBoiBoy Movie 2 (2019)
Animonsta Studios, a Malaysian animation company that produces creative content for the Malaysian and international market. Its second computer-animated film BoBoiBoy Movie 2, which is the new No.1 animated feature in Malaysia.
Below is Fox Renderfarm's exclusive interview with Mr. Kee Yong Pin. Let's check it out!
Fox Renderfarm: Can you introduce yourself?
Kee Yong Pin: My name is Kee Yong Pin, from Animonsta Studios, an animation studio from Malaysia.
Fox Renderfarm: Can you introduce BoBoiBoy?
Kee Yong Pin: BoBoiBoy is an animation created by Animonsta Studios since back in 2011. And our latest movie for BoBoiBoy, it's just completed and released in Malaysia, Indonesia, Singapore, Brunei and Vietnam at the same time. So, we are happy to tell that our BoBoiBoy Movie 2 is currently the highest-grossing box office animation ever shown in Malaysia of all time.
Fox Renderfarm: What's the interesting part when producing BoBoiBoy Movie 2?
Kee Yong Pin: One of the biggest, interesting things about this movie is actually the production, the whole production only takes 12 months. Most of the animated movies need to take 3 to 4 years. And then our team is actually not very big. We have only around 100 people with around 60-70 people from production.
Fox Renderfarm: Any challenges of making the movie?
Kee Yong Pin: The challenge is the time itself, so, as much as we worked very hard, there is still a lot of obstacles, for example, all the technical stuff, the rendering processes or the animation processes. So, the biggest challenge for us is actually the race against time for the rendering. For rendering it needs to be done by the computer. We need to do a very proper calculation, so that we can speed up the process without sacrificing the quality.
Fox Renderfarm: What do you think of Fox Renderfarm ?
Kee Yong Pin: In order to meet our timeline, one biggest thing that we changed is actually going into half GPU, which is using Redshift. And then we find out that even that is not enough. Throughout the movie, we can deliver according to timeline. But towards the end of the movie, that's when things become difficult, because the deadline is getting closer and then the scenes are getting very heavy towards the final part of the movie. So that's when we start to engage with Fox Renderfarm. And then we are really impressed actually, especially on the support portion of Fox Renderfarm. Because it's so easy for us to get in touch with, you know, just using WhatsApp. So everything just is direct communication, whenever we need anything and then everything is actually quite fast and, more importantly, when it comes to the last minute, it is hard for us to get the finance portion, budgeting portion to meet according to our criteria, and timeline also needs to be meeting. So, Fox Renderfarm, luckily for us, managed to meet our criteria in terms of pricing, in terms of delivery.
Fox Renderfarm: Will you distribute the movie in China?
Kee Yong Pin: We are actually trying, because China has a very small quota for foreign movies, but we are actually trying our best to get into China's market. Good thing for us is that our animation series is already broadcasted on China's platform, which is Tencent. And it gets quite a good amount of views, which is more than 40 million views already up to date. We want to continue our footsteps into China's market if possible.
Fox Renderfarm: Any plans for next step?
Kee Yong Pin: We are doing our next animation, moving forward. And unfortunately, we cannot share anything in detail yet, but definitely I would safely, at least say that project has more challenges than BoBoiBoy Movie 2. So we want to get more market after this release in more countries and all those things, and so definitely, we need more support in terms of technology and also various partnership in the near future.
Fox Renderfarm: Any other things you want to share with the CG enthusiasts?
Kee Yong Pin: We just want to share that animation industry in Malaysia has been more than fifteen, twenty years. We might not be the most famous animation content hub in the world yet. But definitely Malaysia is going to be one of the best, not in terms of quantity, but in terms of quality, one of the best animation providers in the world. So, we really hope that the world will be able to really pick up our animation, have a look on what we can achieve in a more practical way, high quality, efficient, because we have a lot of good talents in Malaysia.
Let's look forward to the new development of Malaysian animated films.
---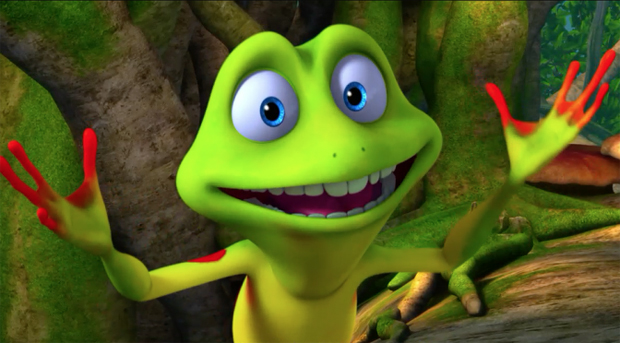 Malaysian Flick 'Ribbit' to Premiere at Niagara Fest
"Malaysian Flick 'Ribbit' to Premiere at Niagara Fest,The render part of this cartoon movie has been done by Fox Renderfarm which belongs to Rayvision Inc."
Ontario, Canada's Niagara Integrated Film Festival (NIFF) is taking place June 19-22, showcasing a hand-picked selection of films from around the world. One of the premieres that will be featured at the event is the global debut of Malaysian animated film Ribbit from KRU International's Kartun Studios. The film stars Sean Astin, Russell Peters and Tim Curry and will be screened in 3D on June 21.
Ribbit centers on its titular frog hero who is a bit of a dreamer who doesn't fit in with the other frogs. To escape from reality he hangs out in his "clubhouse," a downed, dilapidated plane in the jungle, and reads about animals who have no trouble finding their purpose in life in old copies of National Geographic.
Written and directed by Kartun's chief creative officer Chuck Powers, the CG film is "a beautiful heart-warming adventure" aimed at the whole family. Ribbit is the first feature length project from the studio and has already been sold to over 80 countries worldwide, including the U.K., Germany, Australia, Japan, China and Brazil, which will likely see releases in the fall. KRU currently has five 3D animated films and three animated television series in development.
The post from http://www.animationmagazine.net/features/malaysian-flick-ribbit-to-premiere-at-niagara-fest/
---
"Upin & Ipin" Won The Best Feature Category at ANIMAZE 2019
Upin & Ipin: The Lone Gibbon Kris (Malay: Upin & Ipin: Keris Siamang Tunggal) (short for Upin & Ipin), produced by Les' Copaque Production Sdn. Bhd., rendered by Fox Renderfarm, has won the Best Feature category at the Montreal International Animation Film Festival 2019 (ANIMAZE).
ANIMAZE is an international film festival and conference dedicated to exploring the world of animation in all its diversity. Filmmakers from over 65 countries working in a wide range of genres and styles converge on Montreal in the summer. Proudly, the mischievous twins Upin and Ipin are now the winners of the international film award.
In this fantasy film, Upin, Ipin and their friends find a magical kris which transports them into a fictional country known as Inderaloka. Here they meet various colourful characters from Malay folklore and help them battle an powerful villian. Les' Copaque, the production company of Upin & Ipin, elected to create its own unique intellectual property based on traditional Malaysian mythology, but told in an energetic, child-friendly way.
The production of Upin & Ipin took 5 years to complete, and the cost is almost RM20 million, making it the most expensive Malaysian film ever made. Fox Renderfarm's reliable and high-efficient service helped a lot in its rendering process. As a local animated film in Malaysia, Upin & Ipin's award means a lot to the Malaysian animation industry.
Here we congratulate on Upin & Ipin's great success in gaining international recognition and sincerely look forward to working together for the next project soon again!
---
BoBoiBoy Movie 2 To Be Released In 5 Countries With Much Sensation In This Summer
BoBoiBoy Movie 2, which used service provided by Fox Renderfarm, is a 2019 Malaysian computer-animated superhero comedy film. It is Animonsta Studios second film and the sequel of BoBoiBoy: The Movie (2016).
This film is about Retak'ka, an ancient being with elemental powers that intends to seize BoBoiBoy's elemental powers. With the help of his friends, BoBoiBoy needs to stop Retak'ka from taking BoBoiBoy's powers.
This is the first time a Malaysian animated film will be released simultaneously in 5 countries, including Malaysia, Indonesia, Brunei, Singapore, and Vietnam on 8 August 2019.
While most animation studio takes close to four years to complete a film, Animonsta Studios pushed itself to finish BoBoiBoy Movie 2 in just 12 months with a budget of RM 7 million.
Animonsta Studios's CEO Nizam Abd Razak, who is also the film's writer, director and co-producer explained: "We did face a lot of challenges making this movie in 12 months."
"Fans can expect exciting visuals and plenty of action sequences. We've enhanced the animation quality with some new software, which allowed us to not only work on the product faster but animate moving water, moving trees and even add movements to hair. In the first film, we didn't have any of this." said Nizam.
The cooperation between Animonsta Studios and Fox Renderfarm went very smoothly. As for Fox Renderfarm's , Animonsta Studios reckoned that it's fast and reliable. The service has successfully delivered the job within limited time frame without have to compromise the quality.
BoBoiBoy will see you guys on the big screen this summer!
More details: https://news.monsta.com/monsta-unveils-boboiboy-movie-2-teaser-trailer/
---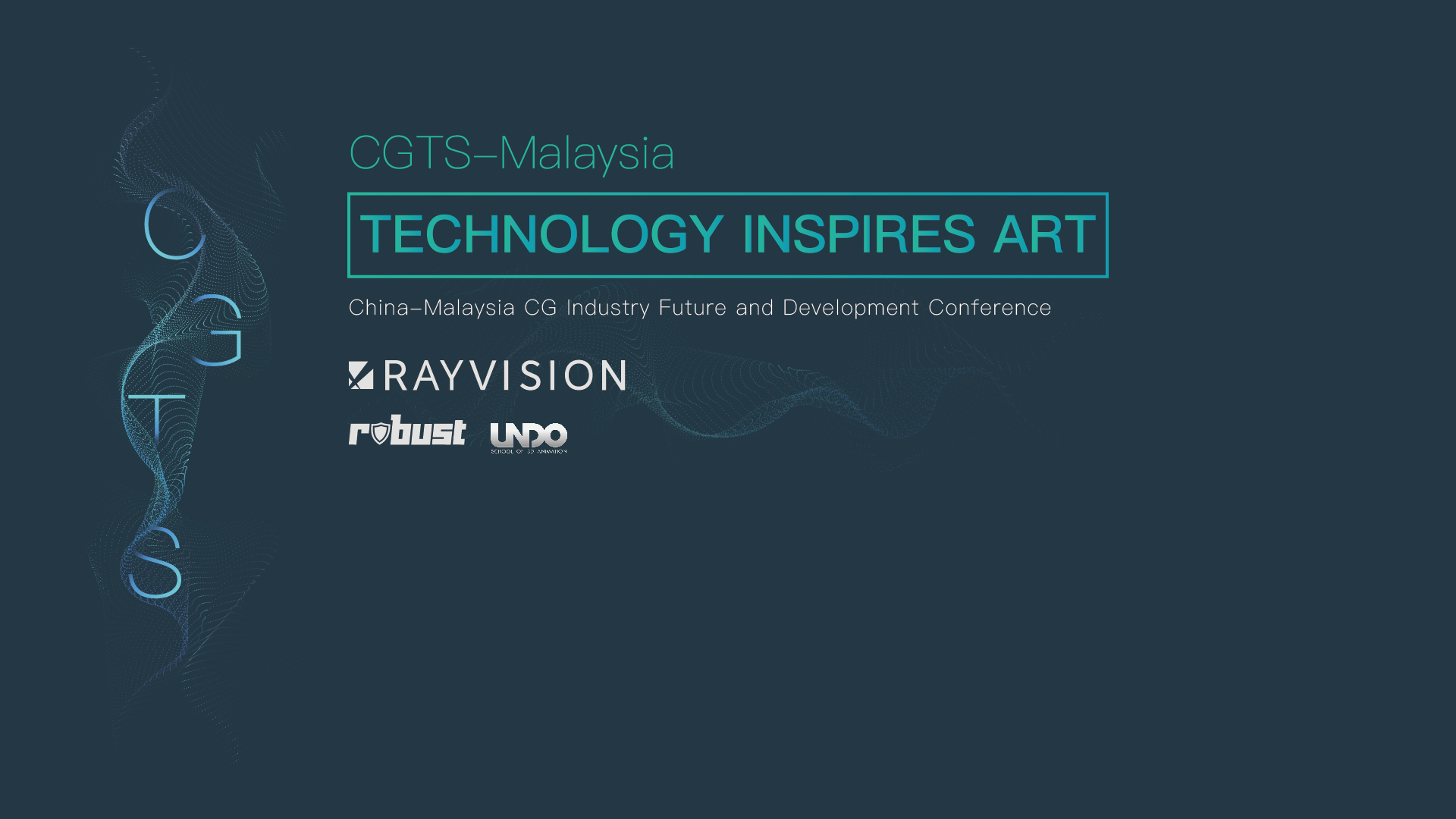 CGTS-Malaysia Sparks Your Creativity
Providing a platform for CG industry elites to share and communicate, sparking their creativity and imagination, promoting the development of CG industry are the purposes that RAYVISION launched the CGTS (CG Tech Summit). After the first CGTS-Shenzhen, RAYVISION () held CGTS-Malaysia on April 7th, 2017 in Kuala Lumpur, with Robust Fox and UNDO as the co-organizers.
This China-Malaysia CG Industry Future and Development Conference aims at building a bridge for friendly sharing and exchanging, accelerating the win-win cooperation between China and Malaysia CG industry companies. The conference gathered many Chinese and Malaysian CG professionals, including Tuan Haji Burhanuddin, the CEO of Malaysian top animation studio Les'Copaque, Rick Xu, the chair of ACM SIGGRAPH Shenzhen chapter, Kenny Zou, the CEO of RAYVISION, Ben Cheung, the VP of RAYVISION, Mike Zheng, the marketing director of RAYVISION.
As the host, T.A. Yeep, the principal consultant of Robust Fox, expressed his gratitude and introduced the purposes and agenda to all the guests.
As the first speaker, Ben Cheung's wonderful speech attracted all guests' attention. He introduced the current situation and development of China films, special effects and animation industry from different aspects, such as the box office in China, the value and profit of Chinese film and animation box office, Chinese mainstream CG production studios. And he analyzed the massive challenges and difficulties that Chinese CG industry faced.
Kenny Zou, the CEO of RAYVISION, showed Fox Renderfarm's and why choose Fox Renderfarm's cloud render platform by elaborating the difficulties of both VFX and 3D animation production. He also showed splendid animation films rendered by Fox Renderfarm.
Tuan Haji Burhanuddin, the CEO of Les'Copaque Production, shared his precious experience in his career. His topic is "IP Creation: Between Failure & Success". He introduced business model of Malaysian animation industry, analyzed IP creators and its challenges and highlighted that "content is the king" is the key to success of IP creation.
Rick Xu, the chair of ACM SIGGRAPH Shenzhen chapter, used vivid charts to show gross and profit in Chinese animation market, users and grow rate in Chinese game industry, mobile game market share and eco-system of CG outsourcing market in China, thoroughly analyzed the whole CG industry outsourcing market in China.
T.A. Yeep hosted the roundtable and asked speakers a few questions about culture differences between Malaysia and China, expectation from Malaysia animation studio, expectation from Chinese investors and outsourcing companies, type of collaboration that would work. The audiences also asked questions actively and shared their own valuable experiences.
After the conference, all the guests were even not willing to leave, they appreciate this precious opportunity and hope to learn more experience and exchange more ideas with each other.
---
Key Words
Blender
|
Bollywood films
|
Hum3D Contest
|
NVIDIA
|
Silkroad Digital Vision
|
Malaysian Animated Films
|
Indiajoy
|
Art Competitions
|
Architectural Visualization
|
CGarchitect Architectural 3Dawards
|
Best cloud rendering services
|
Render cloud
|
VFX
|
Upin & Ipin
|
Green Book
|
Fox Renderfarm Interview
|
Mission Mangal
|
Kre8tif!
|
Fox Renderfarm Mini Program
|
CG
|
Florian Renner
|
CG Tech Summit Malaysia
|
Zhang Yimou
|
film works
|
cloud rendering
|
Golden Horse Award
|
Shadow
|
SIGGRAPH Asia 2018
|
Morrigan Flebotte
|
VWArtclub Annual *Contest
|
animation works
|
Asswad Mouhamad
|
IMax Studio
|
Boonie Bears
|
Renderosity
|
Gary S. Kennedy
|
Evermotion Challenge 2018
|
Brian Beaudry
|
Alita: Battle Angel
|
Bobby Bala
|
Mohit Sanchaniya
|
Katapix Media
|
Flying Car Productions
|
Razer
|
The Shipment
|
FoxRenderfarm
|
CG Tech Summit
|
Alpacalypse Productions
|
halloween
|
Hum3d Survial Car Challenge
|
Federico Ciuffolini
|
Ralf Sczepan
|
Iavor Trifonov
|
Clarisse
|
CGTS Malaysia
|
Isotropix
|
C4D
|
Tomasz Bednarz
|
V-Ray
|
Cinema 4D
|
MAXON
|
siggraph caf
|
Evermotion challenge 2017
|
CGTrader Space Competition
|
film of the year
|
Le Anh Nhan
|
Planet Unknown
|
Fox Renderfarm 2017 Achievements
|
CSFF
|
Julio Soto
|
boar 2017
|
Deep
|
SIGGRAPH Asia 2017
|
Chris Sun
|
Glass Cage
|
Fox Renderfarm
|
Making Life of Bri' n Chris
|
anthem studios
|
The Rookies
|
Peter Draper
|
Makuta VFX
|
Baahubali 2
|
CG Competition
|
enchantedmob
|
CG Studios
|
Academy Awards
|
RAYVISION MILESTONES
|
CGVray
|
weeklycgchallenge
|
SketchUp
|
siggraph 2017
|
Chris Buchal
|
SIGGRAPH Asia
|
LightWave
|
Indigo Renderer
|
Rafael Chies
|
V-Ray RT
|
CPU Rendering
|
NVIDIA Iray
|
Chaos Group
|
OctaneRender
|
Redshift
|
STAR CORE
|
CICAF
|
VR
|
Mr. Hublot
|
Ribbit
|
GPU Rendering
|
Linux
|
Monkey Island
|
LuxRender
|
HPC
|
Render Farm
|
RAYVISION
|
Life of Bri
|
WORLD LAB
|
Michael Wakelam
|
3D Rendering
|
Online Render Farm
|
Alibaba
|
Baahubali
|
阿里雲
|
Malaysia
|
VAX
|
Aliyun
|
2015 Hangzhou Computing Conference
|
Oscar
|
SIGGRAPH
|
CGTrader
|
Kunming Asia Animation Exhibition
|
Evermotion
|
RenderMan
|
Categories
---
RAYVISION News
---
RAYVISION Projects
---
RAYVISION Lectures
---
CG Challenges
---
Top News
---
Blog
---
Fox News
---
Fox Talk
---
Trending
---
Recent News List
---
Fox's Got Talent January Winners Revealed: Jelly, Demonstrating Connection, Unity and Hope
2020-02-21
---
新しいロゴのお知らせ:Fox Renderfarmはロゴマークをリニューアルしました
2020-02-21
---
5 Key Features in Blender 2.82 that Boost Your Creation Productivity
2020-02-20
---
Creating an Alien Alchemist Inspired by Yoda and Spirited Away
2020-02-11
---
Jensen HuangがGTC CHINA 2019の講演でRAYVISIONクラウドレンダリングにNVIDIA RTXのスーパーチャージを発表
2020-02-10
---
'Tanhaji', Rendered with Fox Renderfarm, with a Worldwide Gross of US$49 Million Became the Highest-grossing Bollywood Film of 2020
2020-02-10
---
Creating Photorealistic Marseille Oceanic Views in Cinema 4D
2020-02-05
---
Creating the Sophisticated Chevrolet Corvette 1960 in 3ds Max
2020-01-21
---
Fox Renderfarm Desktop Client Version 5.0.6.5 is Released!
2020-01-20
---
Partners
Medias