3ds Max Tutorials: Create God Of War Stylized 3D Characters(2)
Retopology
After High-poly is completed, use 3ds Max to carry out Retopology on the model. Of course, you can also use other software or plug-ins to complete. Pay attention to the reasonable distribution of Poly when making. Before Retopology, you can process the number of model faces in ZBrush. The subsequent work will be simpler.
Equipment handling
This part is processed in the same way as the characters, and it is also necessary to pay attention to the distribution of lines.
Finally, all the parts completed by Retopology are merged, so that the Retopology work is completed.
Create the UVs
The UV of the completed model is made in Unfold3D. Unfold3D split UV work is easy to use. However, it should be noted that when the Unfold3D software enters the OBJ model, if the number of model faces is too large, there may be errors, and the model needs to be processed before it can be imported again.
Another thing to note is that it is best not to import the entire model into splits, because if something goes wrong, the previous work will be wasted. It is a part of the import. After unfolding, it is combined and placed in 3ds Max.
Textur bake
Next comes the baking map part. After finishing the UV in 3ds Max, export the model and High-poly in ZBrush to xNormal to bake the Normal and AO maps.
After baking two pictures, the next step is to draw the basic color Diffuse map. Before drawing, you need to bake a pure color map to facilitate the selection of the area. This map is not only simple to make but also improves work efficiency.
The diffuse map is relatively simple to create, you can directly fill the base color on the basis of AO.
When making textures, you need to add some special things according to the characteristics of the character. For example, the character Kratos needs to fight constantly, so he will have a lot of blood and scars on his body, so he needs to draw some dirty, worn, blood on the texture. And some traces of damage to the equipment.
The tattoos on Kratos are drawn in Mudbox. Except that the tattoos are normally drawn after Diffuse MAP, the seam problem can be dealt with in Mudbox.
Next is the drawing of Roughness Map, which was influenced by other artists during the drawing, and I learned a lot of methods and techniques for processing the map from them. The method is to first retain all the layers of Diffuse and then modify it, and use a plug-in of Photoshop xNormal to process the Normal Map, convert it into a map with worn metal edges, and then select the blending mode for color reduction.
Weapon making
The following is the production of the knife in Kratos, the process and the production of the stickers are consistent with the production of the equipment on the body.
Before rendering the output, a character needs to be placed in a suitable pose, because the character does not make bone settings, just use the tools in 3ds Max to make some adjustments. The lighting mainly uses a few spotlights and floodlights for placement, followed by rendering and compositing in Photoshop.
---
3ds Max Tutorials: Create God Of War Stylized 3D Characters(1)
This is the production process of Kratos, the protagonist of God Of War, using 3ds Max and ZBrush to produce style 3D characters. This process includes the production process from reference, carving, and texture. The software used this time includes 3ds Max, ZBrush, Photoshop, etc. This 3ds Max tutorial is organized by the CG industry's leading cloud render farm, Fox Renderfarm, and I hope you can learn something useful from it.
References
First, collect reference pictures related to God Of War from the Internet. This link is very important. It is necessary to collect as many references as possible to obtain various angles of the character, facial expressions, deplaning structure, texture, lighting, etc. information.
Blocking the main forms
First, refer to the data in the picture in 3ds Max to create a blocking human model in the form of "A", and then import it into ZBrush to adjust the overall scale and sculpt. For the engraving work later, it is necessary to keep the number of faces reasonable when making in 3ds Max.
ZBrush
After importing the model into ZBrush, you can start sculpting the head model. This process is very challenging and the most difficult part. After sculpting the basic large-scale and muscular structure parts, the next step is to sculpt more detailed parts, such as scars, wrinkles, etc. The body parts must follow the principle of deplaning. Some basic brushes are used for head carving. Of course, you can also use the brushes you are accustomed to, as long as you can use them skillfully.
The wrinkles use a homemade Alpha brush, which is very easy to use. The method of making a self-made brush is also very simple, using black and white pictures, black is transparent and can be stored in PSD format.
The following picture shows the effect of each brush used on the model. Each brush and Alpha brush will have different effects when used together. It is recommended to try to use different brushes and Alpha in combination, there may be unexpected Surprises.
This project is in a hurry, so the details in some places are not very good. If time is free, there are still many places that can be modified better. The process of making is also a process of learning. Only by constantly applying what you have learned to the projects you can make better use of it.
Accessories
The parts on the body are made in 3ds Max, and then imported into ZBrush for sculpting, especially the chain part is also placed in 3ds Max first, and then sculpted.
Equipment carving
The following is the subdivision and sculpting of Krato's shoulder pads. Almost all the details are sculpted in ZBrush. Draw the mask first, then make the shape and sculpt the details.
The other parts of the equipment use the same production method. Carving is a tedious and time-consuming process. Every link must be careful and pay attention to details. It needs to be revised and iterated many times.
---
3ds Max Tutorials: CG Production Process of The Iris Flower
There are lots of flowers in Japan that are in the darkest seasons. The iris flower, which is the motif of this work, has a very excellent silhouette in terms of design. At first glance, it looks complicated, but the three petals are in perfect balance.
Method 1: Boy's Festival
Since we have made "carp streamers" and "helmets" as motifs that represent the "Dano Festival" that is an event in May, we chose "iris" which is the seasonal flower this time. I thought of "May dolls", but I wanted to create a more mature image. By the way, there was a flower that was displayed with the May doll, what kind of flower was it? Although it is a memory that is not clear, when you actually see it, it reminds you "Oh, yes." Iris, iris, oysters. These are seasonal flowers that represent Japan, but at first glance, they all looked the same and were indistinguishable. However, the flow of petals and veins of leaves is so beautiful that it makes me think about the transmission of life. Is it possible to replace these organic designs with functional and mathematical expanses with inorganic designs?
Method 2: Until you are satisfied
▲ Now I can easily draw rough sketches with various software, and recently I'm used to sketching in 3ds Max.
Even if I say ▲, just changing the tool is no different from the conventional sketch on paper, and I will sketch a lot until I am satisfied.
▲ The advantage of 3d Max sketch is that you can combine analog hand-drawing and procedural methods in various ways.
▲We will create the prototype of the petal parts while considering the flow.
▲It is a model of petals that is the base. This isn't really used, but it's the basis.
▲The basic iris flower is "every three". Check the balance with the layout of the three petals.
Method 3: Creating scenes that leverage the strengths of generalists
1: Seasoning factor
▲I will give each petal a practiced line.
▲The lines are similarly applied to the leaves and stems to create a cohesive work as a whole.
▲ As a slight flavoring element, we add granular particles to the veins to add variation to the texture.
▲ The design of different complicated veins is included to the extent that it remains slightly visible.
▲The elements that are added little by little increase the overall balance and perfection.
2: Composite for softness
▲ The rendering lighting was intentionally darkened. This is because these light shades are easy to blow out.
▲ Add subtle reflective materials to improve the details.
▲Combines flares for a softer overall look.
▲ This time I rendered in 8K. Delicate lines and grain expressions are very effective at 8K size.
▲ The final layout was shortened to 4K and trimmed.
This article is reprinted from the monthly "CGWORLD + digital video" vol. 262 (June 2020 issue)
---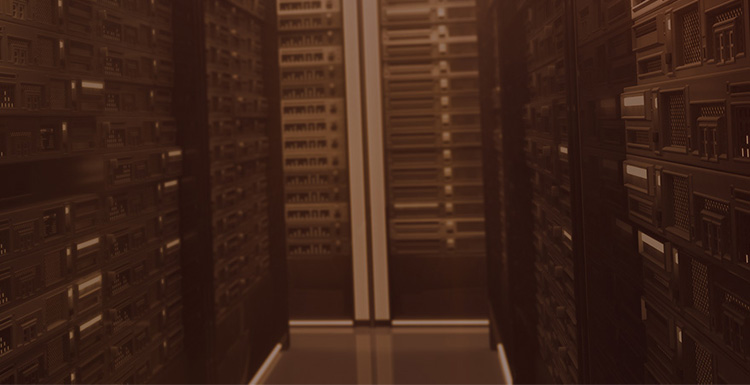 RAYVISION Offers Its Clients a Variety of Pricing Options Along With a Free Trial
The cloud rendering services previously known as Fox Renderfarm, have rebranded themselves as RayVision. They now offer their clients a variety of suitable and affordable pricing options along with a free trial.
Their pricing system has been called "remarkably accurate" by clients; and studios find it easier to trust them with their graphics because never charge for unsuccessful jobs. The website itself has a "Calculate Your Cost" section, which allows clients to calculate their prices by entering their rendering time per frame, the number of frames and the unit price. This transparency in pricing has made it easier for them to build a reputation and ensure a good customer base.
Their pricing is divided into three categories to make the whole process easier for the clients. A VIP customer is charged $0.57 per node, per hour. Gold customers are charged $1.03 per hour, and ordinary customers are charged $1.36 per hour. The company personally claims that their charge is accurate up to seconds. Furthermore, for rendering film class projects; it offers further discounts, the details of which are available on the website.
Image and video rendering projects generally require a high level of accuracy, and the quality expectations of the client are also quite high. Ray Vision aims to address this concern by allowing the clients to assess their services through a free trial. This makes it much easier for the clients to understand if their expectations will be met.
A spokesperson for the company was reported to have said, "Our company has an exceptionally client centric approach. We view each of our customers as individuals and we make sure that their expectations are met. We understand that they are the most important part of our business and make sure that they are satisfied, in terms of price, quality and customer services." About the Company: Rayvision was formed in 2010, and was the first company to offer a cloud rendering platform to customers. In fact, the company is known to have pioneered "self service cloud rendering".
The internet technology company specializes in cluster rendering, parallel computing technology, and provides the computing services needed for cloud rendering. Some of the company's reputable customers include DreamWorks, SKG, Magic, and American Industrial Light.
---

NEW BRAND, NEW COMMITMENT. RAYVISION-Our New Branding for Fox Renderfarm
As you know, in today's dynamic markets, not many things stay the same and, sometimes, it's essential to make changes in order to continue to progress. Well, we have done just that!
In the spirit of innovation, we are proud to announce that we have changed our name to "Rayvision"(www.rayvision.com) from "Fox Renderfarm".
New brand name, but same key commitments to our clients!
We may have changed our name but we haven't changed our philosophy of always giving our best to our clients, which we have been doing for over 6 years, nor have we changed our powerful, cloud rendering team.
We pride ourselves on having some of the most innovative, cutting-edge technologies in the markets we serve and will continue to be at the leading edge of our businesses.
We still have clients in 35+ countries, 1000+ projects and over 18,000 satisfied clients, and plan to maintain the kind of company where everyone knows everyone's name, where employees are talented and loyal, and our clients are happy with us.
With this name change, we are renewing our long-term commitment to all things Rayvision. Each one of us will be dedicated to improving Rayvision, extending the company's reach, and expanding its capabilities plus, importantly, making sure our Rayvision clients continue to be treated like royalty! So…, same outlook, same commitments and skill sets, but new name: Rayvision – proud to serve you.
---
Recommended reading
---
China Film Administration Release New License Logo
2019-01-09
---
Maya 2018 Arnold's Method of Making Motion Vector Blur in AOV Channel
2018-12-26
---
How the Redshift Proxy Renders the Subdivision
2018-12-28
---
Arnold\ V-Ray\ Octane\ Conora\ RedShift, Which Renderer Is The Best?
2019-04-15
---
Corona Renderer Learning - Denoising
2019-05-15
---
Arnold\ V-Ray\ Octane\ Conora\ RedShift, Which Renderer Is The Best?
2019-04-15
---
Is This Simulated By Houdini? No! This Is Max!
2019-02-22
---
Arnold Render Farm | Fox Render Farm
2018-11-27
---
Partners